Your dream hotel in Maspalomas and Playa del Inglés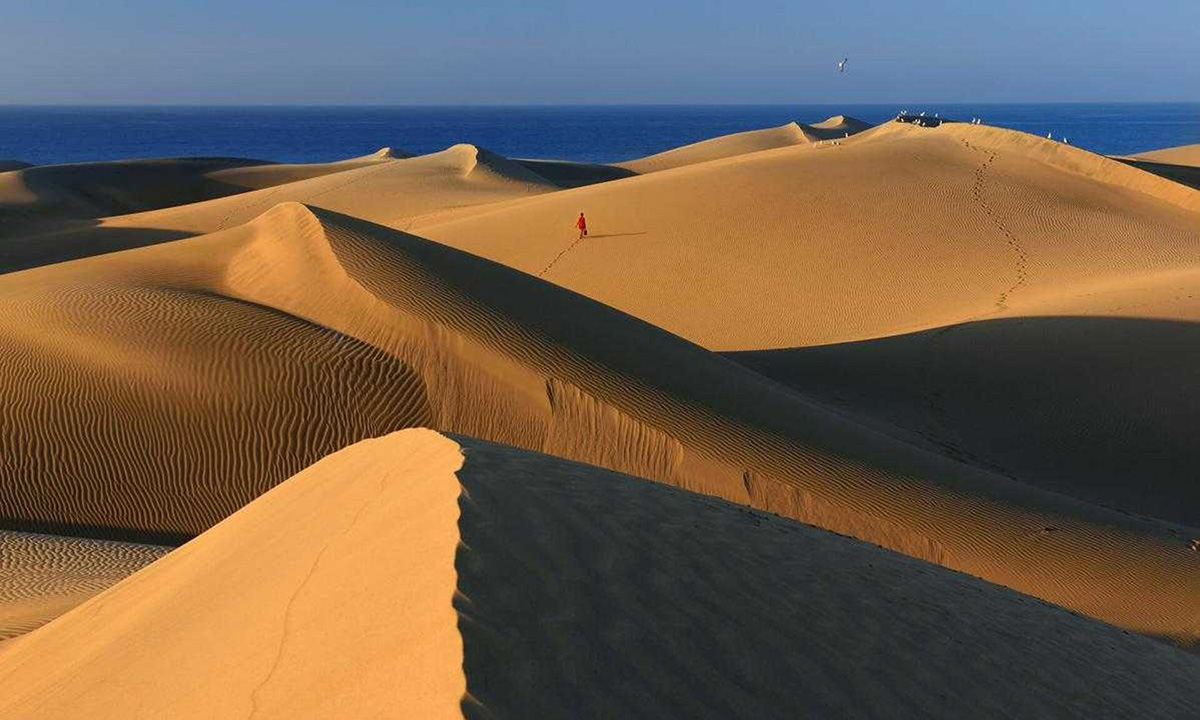 Let us introduce you to one of the island of Gran Canaria's tourist hot spots: Maspalomas and Playa del Inglés. Each year, visitors flock to the municipality of San Bartolomé de Tirajana in their thousands. They're all drawn to the south of the capital island because of its incredible climate, fabulous beaches and crystal clear waters – an irresistible destination.
Maspalmomas dunes are a unique natural space, protected by the Canary Islands government as a designated Special Nature Reserve. Its 400 hectares are home to a wide variety of ecosystems: a palm grove, La Charca – a lagoon where birds rest on their migratory route to Africa – and of course the dunes, formed by the winds blowing in from the ocean. You'll also find a famous lighthouse at Maspalomas, located right in the middle of one of Europe's most-visited coastlines. As you walk along the seafront promenade from Maspalomas lighthouse towards the dunes, you'll eventually reach Punta de Maspalomas, which links this area to Playa del Inglés. Along the route you'll find Maspalomas beach, one of the most spectacular places to contemplate the sunset and snap some awe-inspiring photos. As you move further away from the lighthouse along this vast stretch of beach, things start to look a little different. You can't get lost – just keep track of the 'chiringuito' beach bars to help orientate yourself. At beach bar nº7, known as El Siete, you'll see the LGTBI flag flying, signalling the gay district. This chiringuito is the island's gay epicentre, and the atmosphere is buzzing all year round.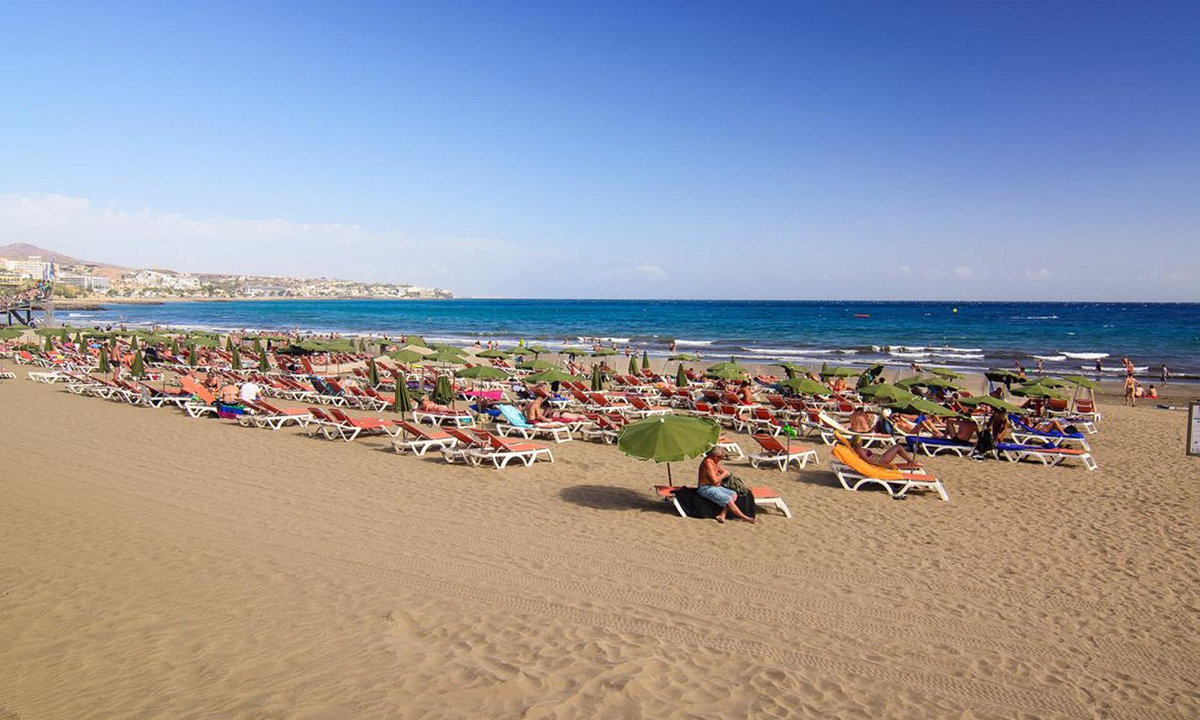 Playa del Inglés is one of the most famous touristy beaches on the island of Gran Canaria. Almost three kilometres of golden sand and calm waters, bordering Maspalomas dunes nature reserve on one side and San Agustín beach on the other. The wilder side of the coast is generally dotted with surfing, windsurfing, kitesurfing and bodyboarding fans. There are also plenty of tourist amenities around to suit all tastes: fantastic accommodation, shops, water sports, restaurants and beach bars where you can sample all manner of traditional Canarian or international food. There's also a staggering number of places where you can party the night away: nightclubs, pubs and restaurants… the nightlife in Playa del Inglés is another major pull to the south of the island.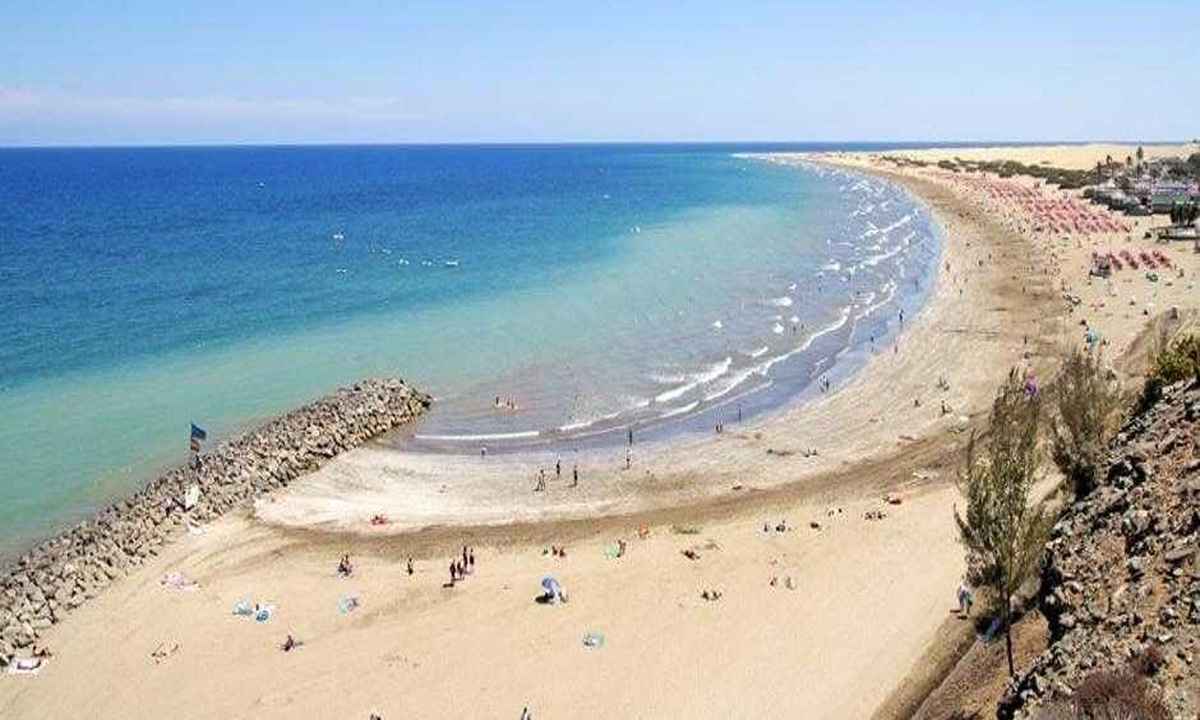 The south of Gran Canaria is also a nudist beach Mecca. Sunbathing and swimming in the crystal blue Atlantic waters – without your swimwear – is a very popular pastime in Maspalomas and Playa del Inglés. It's a well sign-posted area, located between beach bars 3 and 6. This is the place for you if you love the beach – and nudism.
No doubt after reading about these plans and seeing the photos, you'll be counting down the hours to when you can pack your bags and go! Take note of our Princess hotels on the south of the island and you're guaranteed a mind-blowing trip.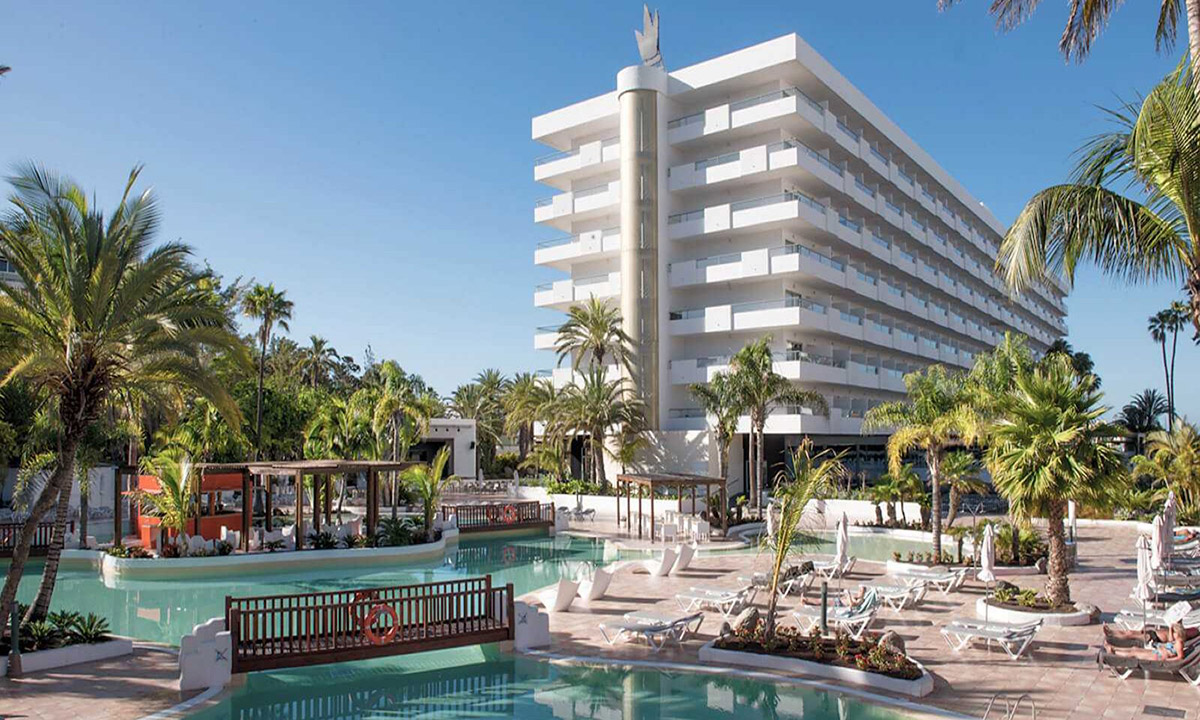 Gran Canaria Princess is an adults-only (16+) hotel located in the heart of Playa del Inglés, offering everything you need for your holiday: an ideal blend of relaxation, quality cuisine and a very varied programme of sports and leisure activities. Just metres from the hotel you'll find Yumbo shopping centre, an incredibly popular spot for the LGBTI community and epicentre of the Gay Pride celebrations in Maspalomas. It's a shopping and leisure complex that explodes with colour and fun every night – ideal for a night out dancing with friends. Playa del Inglés is the perfect beach to go to with children, and it's about 2.5 kilometres from Maspalomas dunes. If you decide to venture away from this hub of tourism, you can get to the village of Fataga by road in just half an hour. Marvel at the well-preserved traditional rural Canarian architecture, and the narrow, cobbled streets. We also recommend a trip to the famous Barranco de Guayadeque – one of the Canary Islands' largest ravines. It's renowned for its pre-Hispanic archaeological ruins and cave houses, and is 37 kilometres from our resort.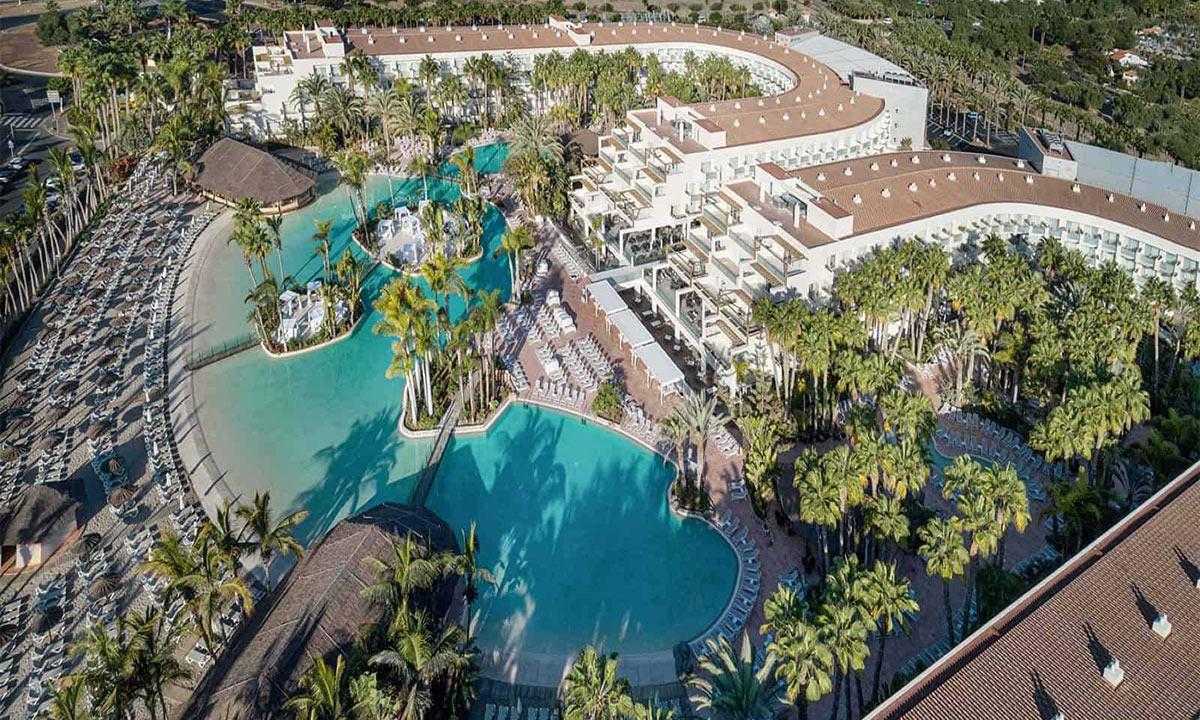 Our 4-star Tabaiba Princess and Maspalomas Princess hotels are very close to Maspalomas dunes and Maspalomas Golf, an 18-hole golf course. The hotels share a swimming pool area, designed to look like a chain of Caribbean islands. There's also an artificial beach and large tropical garden, as well as an adults-only zone (18+). The Paseo de Costa Meloneras is just 1.5 km from our hotels. This is one of Gran Canaria's busiest and buzziest zones, reaching from Maspalomas lighthouse to Meloneras beach. You'll find ice cream shops, bars, restaurants, terraces, shops and leisure areas. And if you fancy getting away from the resort there are a number of attractions in the area, from Maspalomas Aqualand and Holiday World Maspalomas theme park to Palmitos Park zoo – the perfect places to take the kids.
Do you need any more reasons to get away and visit Gran Canaria? Maspalomas and Playa del Inglés are ready and waiting, specially designed for your enjoyment.
Categories: Canaries, Tips, Gran Canaria
« Tropical Deluxe Princess: the renovated hotel of Punta Cana for you and your family
What to see in Fuerteventura in 5 days »