La Palmas fascinating dive site cruces de malpique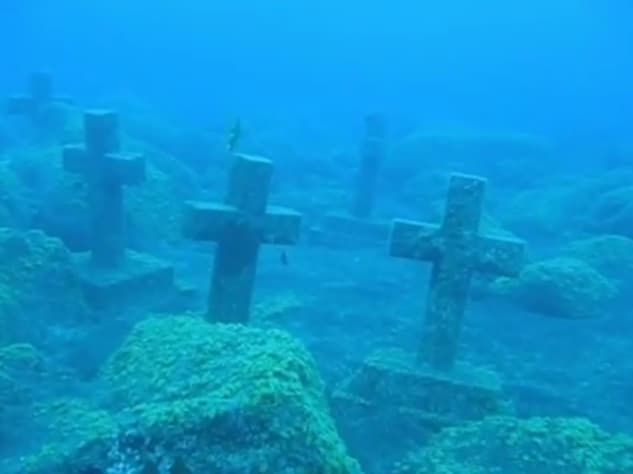 Did you know that one of the most unusual diving spots can be found in La Palma?
In the very south of the island, in the deep of the sea, lie 40 stone crosses, dedicated to the memory of the so called Martyrs of Tazacorte.
In order to find out more about the origin of these gravestones, we have to go back to 1570, when pirates still infested the waters between Madeira and the Canary Islands…
Although the captain of the vessel Santiago and the Portuguese missionary Inácio de Azevedo with his friars were aware of the dangers, they still decided to head for La Palma as planned. On July 15, 1570 pirates – led by the French Jacques de Sores – captured the Santiago. The corsairs killed Inácio de Azevedo and his 39 Jesuits in a cruel way, threw their bodies over board and watched them sink to the ocean floor, off Tazacorte.
In 1742 the deceased were declared martyrs by Pope Benedict XIV in 1742, and several centuries later, in 1999, an unusual memorial place was built for them. The underwater graveyard "Las Cruces de Malpique" features 40 crosses, 20 meters below the water surface. In October 2014 the martyres were honored once again, this time with a tall stone cross at the lighthouse Fuencaliente, displaying the names of all the victims.
The magical place at the bottom of the ocean however is located between Malpique and Fuencaliente, close to the cave "Boca Fornalla" or "Cueva de la Palomas" as the fishermen call it. The very popular dive site is just 7 km away from the La Palma & Teneguia Princess hotel. Experienced divers will be rewarded with an impressive lava landscape and a rich submarine world.
Categories: La Palma
« 5 tips to boost your vacation anticipation
Accept the challenge of the FudeNaS 2016 in Fuerteventura! »