Discover Scape Park Punta Cana with Princess Hotels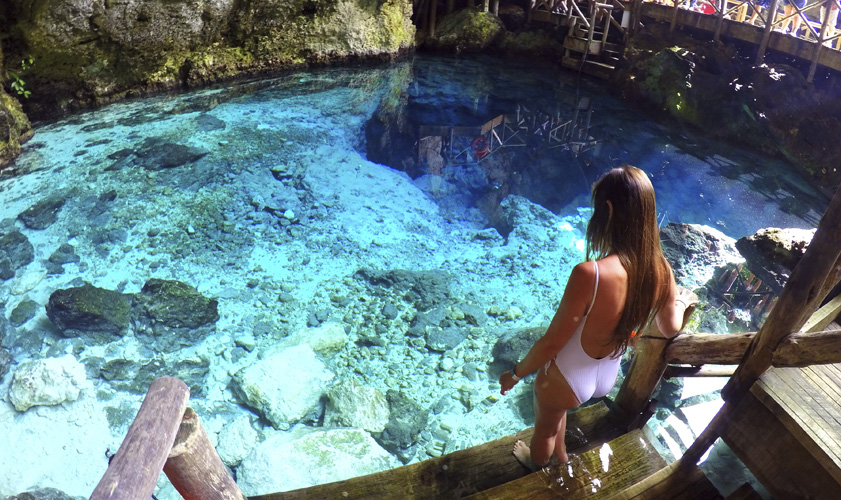 One of the wonders of coming to Punta Cana on vacation is the amount of activities and options available inside and outside Princess hotels.
In the lobbies of our hotels, and with the help of our customer service departments, our guests can find a wide range of options. A range of possibilities, excursions and activities to be carried out outside our facilities!
Undoubtedly one of the places to visit is Scape Park Punta Cana and all the adventures and activities that it makes available to its customers.
What is Scape Park Punta Cana?
Scape Park Punta Cana is a fun natural theme park. It offers multiple games and numerous adventures full of fun, emotions and even cultural experiences. It is perfect for all ages!
It's natural environment is characterized by impressive landscapes of limestone, cliffs and cenotes, among which caves, bathing areas and paradisiacal beach are hidden.
→ It is located approximately 45 minutes from our hotels in Punta Cana.
What activities does Scape Park Punta Cana present?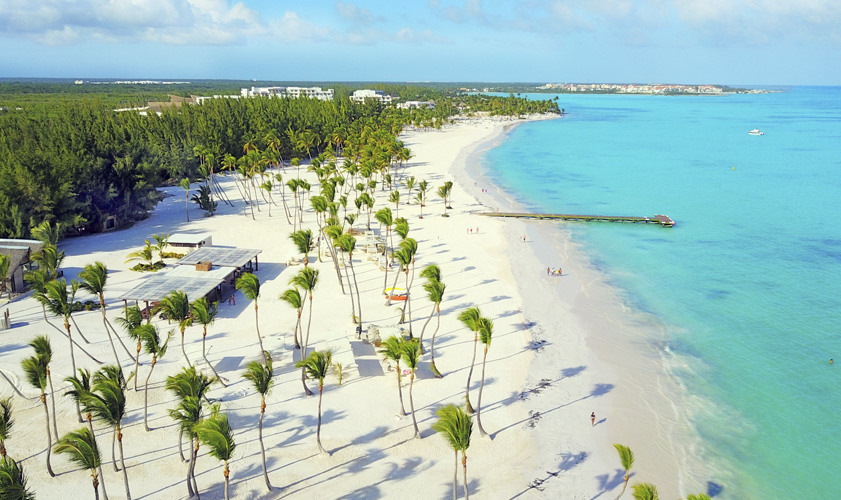 – Blue Falls: Fun swings and zip lines that will take you flying over refreshing lagoons to wonderful waterfalls where to kill the heat of the day.
– Zip Line Eco splash: An experience only suitable for the brave. A high and long zip line that flies over the natural landscape of the area. Discover the beauty of the surroundings from a bird's eye view and end with an invigorating dip.
– Blue Hole: An impressive cenote of wonderful and hypnotic turquoise blue. You can bathe in and enjoy a natural environment that seems like a dream.
– Iguabonita Cave: Feel the emotions of a whole explorer. Enter this beautiful cave full of tunnels, stalactites and stalagmites. Let yourself be impressed by the recesses and the amazing rays of light that suddenly break with the aesthetics of the cave.

– Parrots Island: We continue with the adventure of animals and the different attractions that you can find in this park. The parrot area does not leave anyone indifferent, these exotic and colorful birds are very friendly and fun.
– Cultural Route: In this route, you will be able to live and know almost first hand what life was like for the Tainos Indians, the Spanish colonizers, the African slaves or the Dominican peasants. Through their houses and how they lived, you can see in real scale, a Taino hut, a Spanish house, an African palenque, and a peasant house, whose inhabitants will be happy to receive you.
– Beach Getaway: Spend a fun and unforgettable moment in one of the most impressive beaches in the area: Juanillo beach. Here are the 5 best beaches in the Dominican Republic! You can spend a wonderful time in the private club, with first class services, a pleasant ambient music and a fun offer of games and activities
– The ranch: If you are an animal lover, you will love the ranch. Be able to see horses, goats, ponies, and many other farm animals that will make the little ones happy.
– Iguanaland: Contemplate these incredible creatures, native to the island. Rhinoceros iguanas are a species of reptile that is only found on this tropical island.

– Monkey Island: This area of capuchin and squirrel monkeys have fun outdoors. You'll love watching them jump and play, conquering the hearts of all visitors.
– Cave swim: Swim and have fun in this mystical underground spring. Live this unique sensational experience of being able to swim in such invigorating waters, which used to be used for sacred purposes.
– Sunshine Cruise: A beautiful tour in which you sail along the coast in a catamaran that will take you to dive in a magnificent reef.
– Juanillo Vip: A full day where you are the protagonist. An authentic exclusive experience in one of the most impressive beaches in the area such as Juanillo. A day to enjoy, surf, snorkel, see goldfish and enjoy a private beach club.
Did you like it? We encourage you to visit Scape Park Punta Cana and stay at our resorts!
Categories: Caribbean, Tips, Be inspired, Punta Cana
« Great Culinary Festival for the II Anniversary of the Skylights Restaurant 2019
Interview with Omar Arreola, Assistant Concierge at Platinum Yucatan Princess »