Where to go on winter vacations? The best plans await you!

Thinking where to go on Winter vacations? Winter, that time of year synonymous of cold, snow and frost. The sun hours are reduced and we wake up in the morning fearing the cold blow that awaits us outside in the street, on our way to work. If you want to leave the jacket aside, we propose vacation in the Caribbean! The temperature drops a little, with an average 28-31 Cº. The weather is still very pleasant during the winter season in the Caribbean, although there is a greater chance of rain.
>> I WANT TO GO TO THE CARIBBEAN <<
Where to go on winter vacations? The best plans of Riviera Maya
If you are not a fan of extremely hot weather, you will feel "at home" with the general temperature. It is a great season for sightseeing in the many local and regional attractions. Here are our suggestions on the best things to do during the winter in the Riviera Maya:
Discover Xavage, the new Xcaret park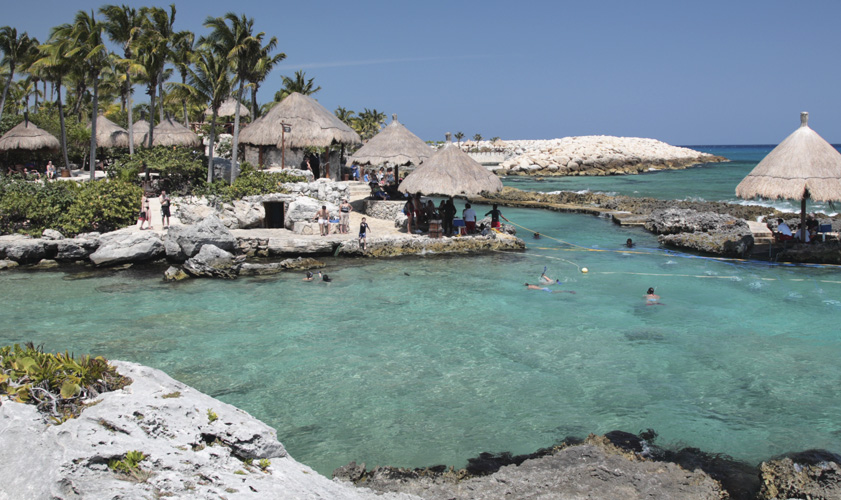 From the creators of Xcaret, Xplor and Xel-Há, this summer there was the debut of a new adventure park to increase the amount of entertainment options in this region. Xavage is a new park of emotions where you can have an amazing time! Jet boats, monster trucks, rope courses or kayaking are some of the characteristics of this new park located on the way to Cancun.
→ You can book your visit to Xavage directly at Grand Riviera Princess.
Experience one of our new Spa rituals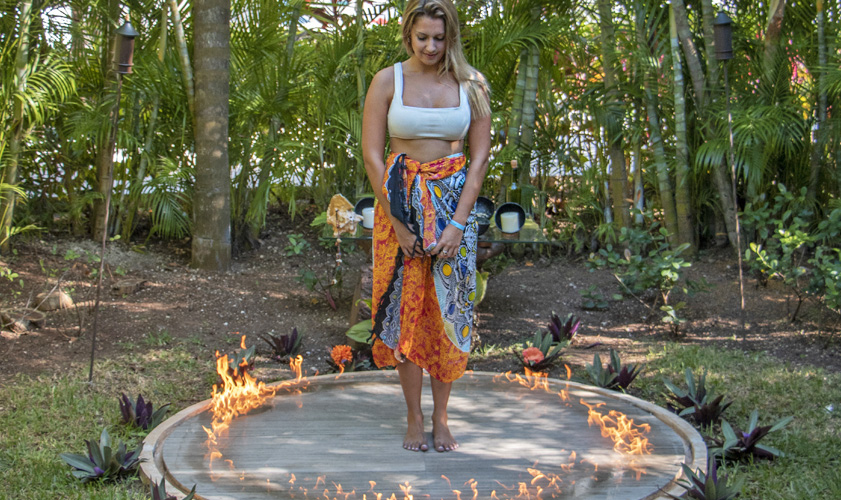 For the days when you don't feel like leaving the hotel, take some time to pamper yourself. We recommend you experience one of our new exclusive Spa rituals that will induce you to maximum relaxation at Grand Sunset Princess:
The Amankaya – Lily flower: to reduce stress and tension with the use of soft glass cups that will oxygenate and create space between the muscles of the back, immediately releasing heaviness and chronic tension.
Lol-Tún – Stone flower: undergoing a mystical treatment to restore the balance of energy in the body through the wonderful effect of quartz.
Discover the Mayan Rituals at Platinum Yucatan Princess:
>> https://www.youtube.com/watch?v=Qdo3lZVIPjc <<
Take a day trip to explore Valladolid and Chichen Itza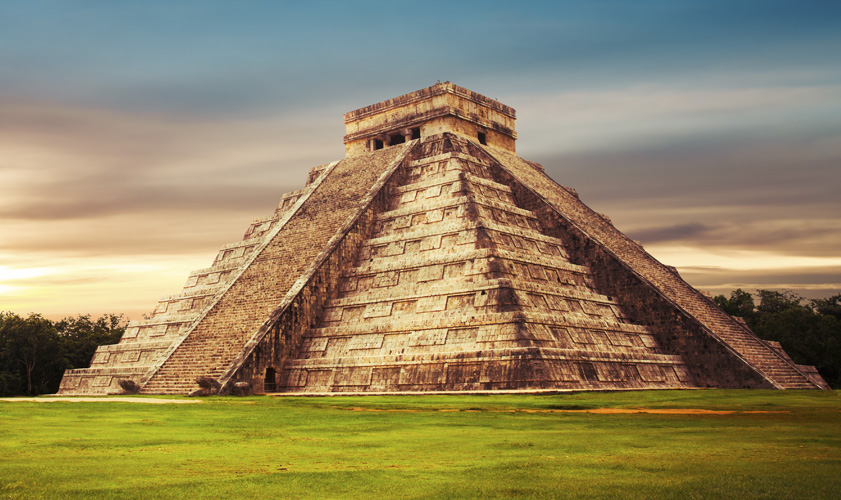 If the Sun is not particularly attractive, you can take the opportunity to schedule a full-day trip to the colonial city of Valladolid and the Mayan ruins of the ancient city of Chichen Itza:
Chichen Itza: It is one of the most visited archeological sites in Mexico. It is considered one of the 7 wonders of the modern world and, also, in 1988 it was declared a World Heritage Site by UNESCO.
Valladolid: Approximately one hour from Chichen Itza is the colonial city of Valladolid. Considered a "Magic Town", Valladolid offers tourists a magical experience, due to its natural beauty, cultural richness, delicious cuisine and great hospitality. You can not lose yourself:
The magical Cenote Zaci
The Cathedral of "San Servacio"
Enjoy the local cuisine: do not hesitate to try the famous "cochinita pibil" (meat marinated in achiote) or the "Black Stuffing", which is turkey cooked with a paste of charred chiles and vegetables with pieces of hard-boiled eggs.
Experience the Day of the Dead celebration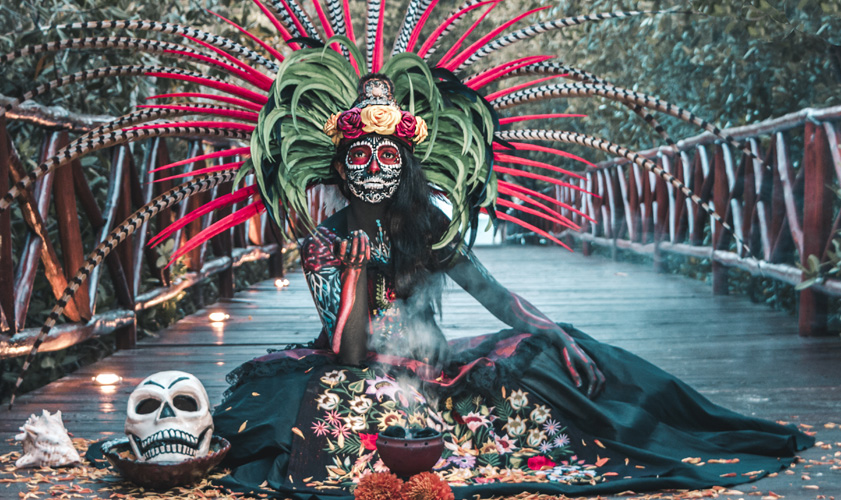 If you visit Riviera Maya during the month of November, you are in luck! The Day of the Dead is celebrated in México on the first two days of November. This holiday involves family and friends who gather to pray and remember friends and family who have died. Help them support their spiritual journey. In Mexican culture, death is seen as a natural part of the human cycle. In Playa del Carmen, you will see a lot of "catrinas" (men and women with elegant skull paintings) during the annual parades. Be sure not to get lost:
The many symbolic altars with different offerings for the dead.
Special gastronomic delights that are created especially for this event.
We are sure that this will be a party you will never forget! Here you can see more information about the Day of the Dead.
Where to go on winter vacations? The best plans in Punta Cana
In Punta Cana it is summer all year round, so you can escape a few days to an oasis of tropical beaches, delicious cocktails and refreshing pools. These are the best plans that we propose:
Watch The Humpback Whales !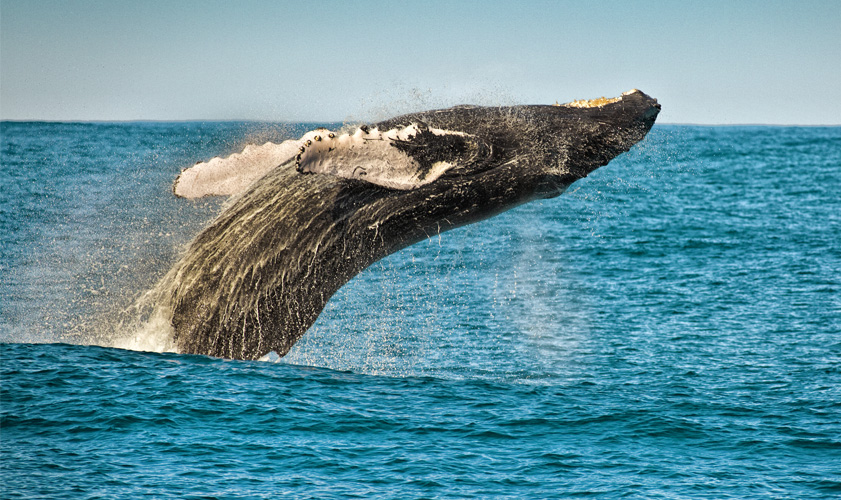 In January, humpback whales arrive to Samaná bay to reproduce and have the young! Each pregnancy lasts one year, so both stages coincide in the same place. They come among other things because the water is warmer and less deep so that the baby whales find a more favorable environment in this first moment of their life. Definitely seeing mothers playing and jumping with their babies is a spectacle of nature that you cannot miss! You can also discover during the excursion other areas and landscapes of the island, in this case the northeast characterized by its beautiful mountains that end in the sea.
Have a delicious local dish fish on Macao beach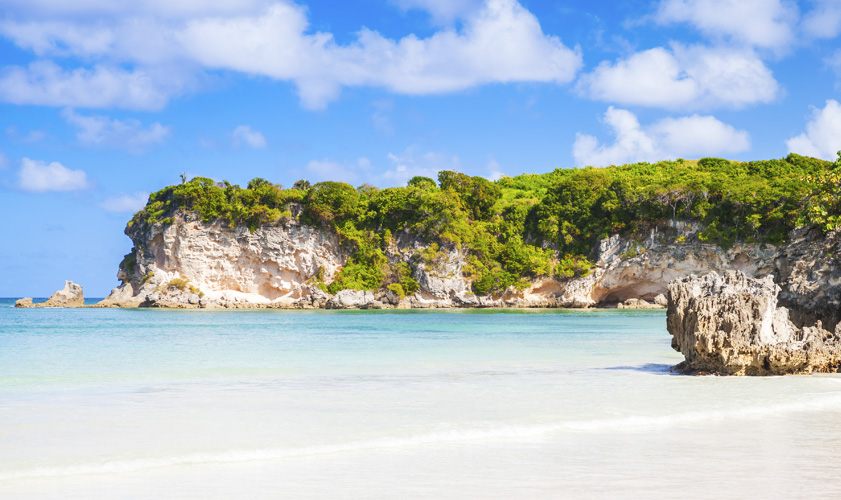 Macao beach is located about 20 minutes by car from our Princess hotels in Punta Cana. It is a semi-virgin beach characterized by kilometers of toasted sand, a quiet area that looks like a natural pool and another perfect area for Surf lovers. A beach where the locals have installed small wooden beach bars where to cook the fish and shrimp that the fishermen bring in their boats, in the local style: fried, with coconut sauce, Creole … and having them with the traditional cold Presidente beer, delicious fried plantain ("tostones"), or "Moro" rice. We recommend you to take the camera, the boats on the shore, the waves, the colors of the sunset, and that beach surrounded by palm trees, are a spectacle worth photographing
From shopping centers to local crafts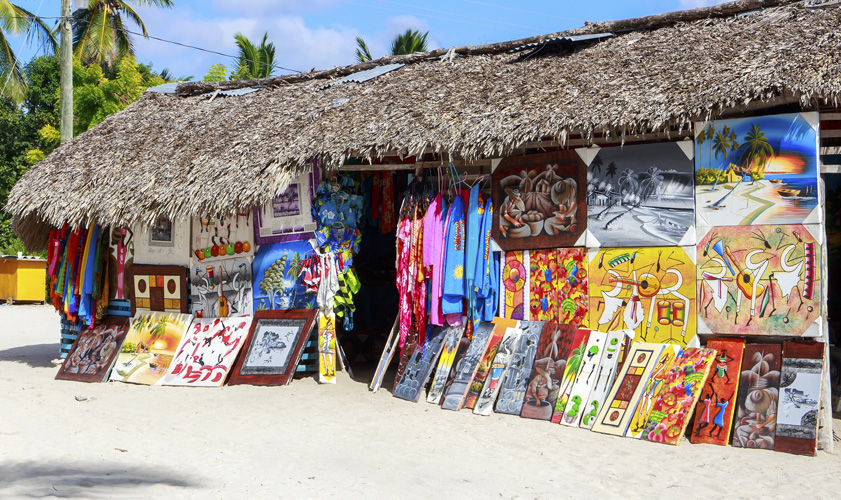 In our hotels you will have shops and the visit of the local market, once a week.
But also our customer service teams will explain how to get to:
Shopping centers in the area: large shopping malls where you can find international brand stores. You will find supermarkets where you can buy different souvenirs such as rum, coffee, or chocolate at a more competitive price. Also souvenir shops and jewelry stores with a more international atmosphere when buying: air conditioning, speak languages, accept cards and have fixed prices.
Nearby local markets: If you prefer to see local crafts, interact with Dominican vendors, haggle, look for some simple souvenirs such as sarongs, Dominican paintings, key chains, magnets or the classic t-shirts, we are sure that nearby local markets will be great for you. One tip, do not usually accept card so it is convenient to go with cash
Don't miss our guide to buy souvenirs in the Dominican Republic!
Live the night in Punta Cana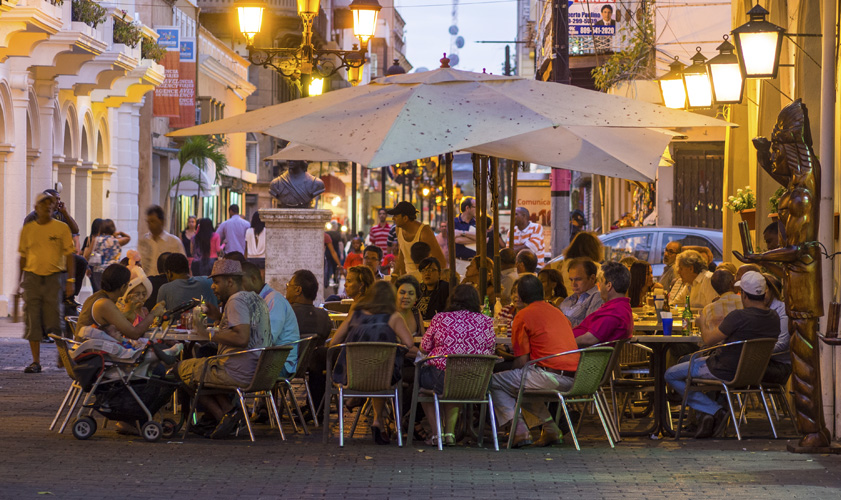 The sun, the beach and the pool are great, but we also suggest you discover the warm and fun Dominican night. In addition to the night entertainment that our hotels have, we invite you to go out and get to know Bavaro and Punta Cana at night. Near our hotels you will find some well- known bars where Dominicans and tourists drink and dance Latin rhythms.
→ If you fancy nightclubs: don't forget to ask about Imagine, a nightclub inside some caves. Or the internationally known Cocobongo with its amazing shows.
→ If you have fun going out at night more calmly: you can visit the Corales area, full of restaurants with a fun and lively atmosphere. Sometimes there is live music, many restaurants have nice terraces, varied and international menus. You will be able to interact with the true local life, residents, tourists, Dominicans… they all come together in one place!
Visit Santo Domingo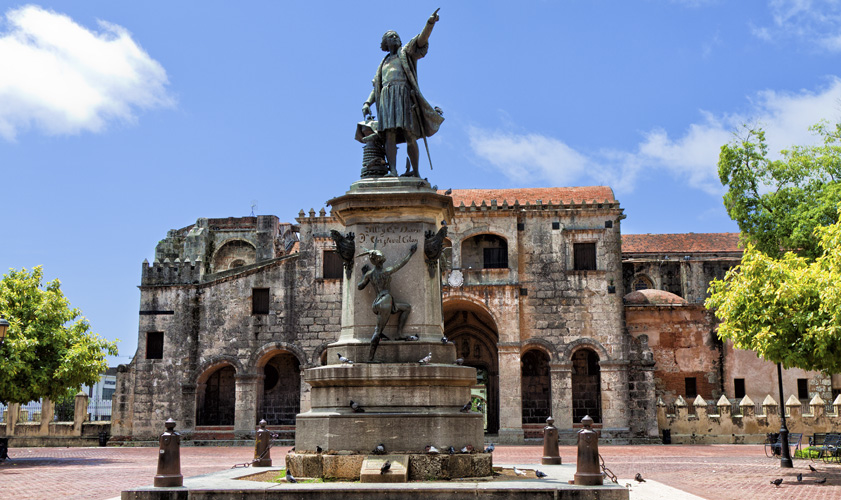 Santo Domingo is the capital of the Dominican Republic and offers many tourist attractions:
Colonial Zone: The first stop would be the Colonial Zone, strolling through those streets is a trip to the past, seeing the Amerca's First Cathedral, strolling down Las Damas street, or having a snack in Colon Square.
Botanical Garden: You can also visit other beautiful areas of the capital such as the spectacular Botanical Garden. It is full ofdiffrent type of plants, flowers and trees, exotic, Caribbean and native ones. Children will be excited to see the butterflies around them and parents can enjoy the peace of the Japanese garden, among others.
National Park: And of course, the 3 Eye National Park. It is a very large cave that has a crystal clear water lake inside, which is divided into 3 lagoons inside the cave and one that can be seen from outside. It is a protected area and you can't bathe, but you can take a boat ride.
What did you like most? Tell us! And if you want to go to the Caribbean in winter, do not miss our best offers and discover the magic of the Caribbean!
Categories: Caribbean, Tips, Be inspired, Mexico, Punta Cana, Riviera Maya
« Great Culinary Festival for the II Anniversary of the Skylights Restaurant 2019
Discover Scape Park Punta Cana with Princess Hotels »