Princess Hotels obtains the Travelife Gold 2016 for its environmental responsibility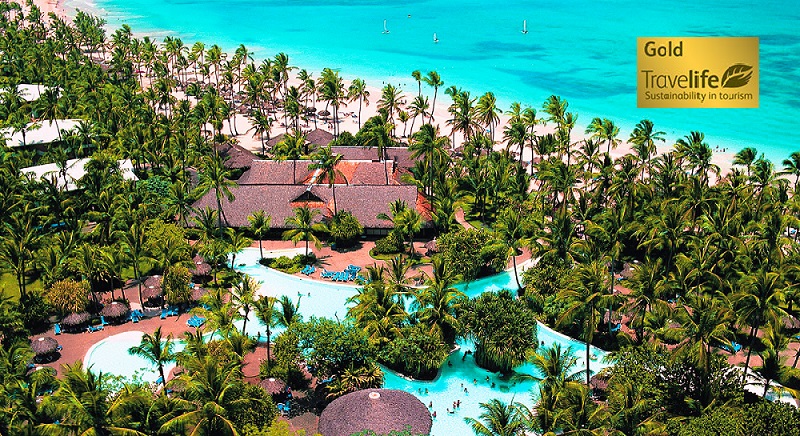 Hotels in the Princess Hotels chain have to be congratulated this year as they have been awarded with the Travelife Gold certificate in recognition of the high level of commitment they have with the environment.
Travelife is an intermediary organization working with both Tour Operators and Travel Agencies together with its suppliers. The aim is to provide companies in the tourism sector, an online tool to promote good environmental and social management.
To obtain this certificate, a company audit is performed where the following is analyzed: ​​customer satisfaction, staff motivation, business efficiency and environmental management. The companies are rewarded with 3 types of certificates: copper, silver and gold.
Princess Hotels, have achieved the best qualification, receiving the GOLD certificate in the following hotels:
Grand Riviera Princess All Suites & Spa Resort *****
Grand Sunset Princess All Suites & Spa Resort *****
Platinum Yucatán Princess All Suites & Spa Resort Adults Only *****
Family Club at Grand Riviera Princess All Suites & Spa Resort *****
Caribe Princess Beach Resort & Spa ****
All of them are located in the Caribbean and have a excellent locations on the beaches of Punta Cana and the Riviera Maya.
Our aim is to continue working to maintain our fulfillment with social and environmental duty, and that our clients feel that responsibility enjoying an ideal holiday in a beautiful place, such as the Caribbean.
Categories: Caribbean, Mexico, Punta Cana
Comments
« 5 Ways to surprise your lover this Valentine´s Day in the Caribbean
Our guests review the Hotel Princess Family Club in Riviera Maya »