Our guests review the Hotel Princess Family Club in Riviera Maya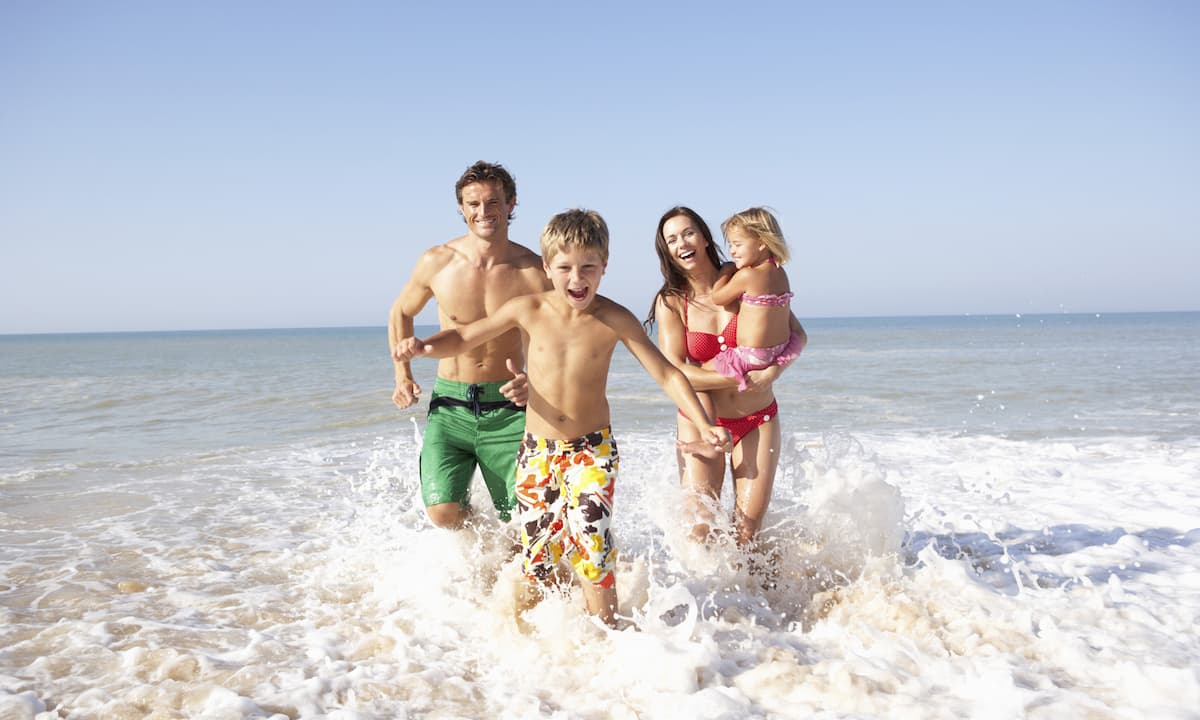 Below we present a video showing the experience of our guests in the Family Club at Grand Riviera Princess during their family vacations in Riviera Maya.

"Travel is an enriching experience, and even more so if you do it with your loved ones". That is the way we think at the Family Club at Grand Riviera Princess. That's why we work hard year after year to build the right type of spaces, with facilities and exclusive services for each family member.
Why is Riviera Maya an ideal destination for a family vacation?
Beachside vacations in Riviera Maya are dream vacations. Arise accompanied by the sunlight and caressed by the sea breeze. Priceless. We spend so many hours at work throughout the year, and that is one of the main reasons why we deserve relaxation and enjoyment on our vacations. Vacations also help to strengthen family bonds, far away from the stress that the daily routine may cause. In this resort we offer spacious, bright, functional and modern rooms with bunk beds and exclusive services, as well as a Jacuzzi and direct access to the pool from the room. All these benefits make them the perfect space for the best family holidays.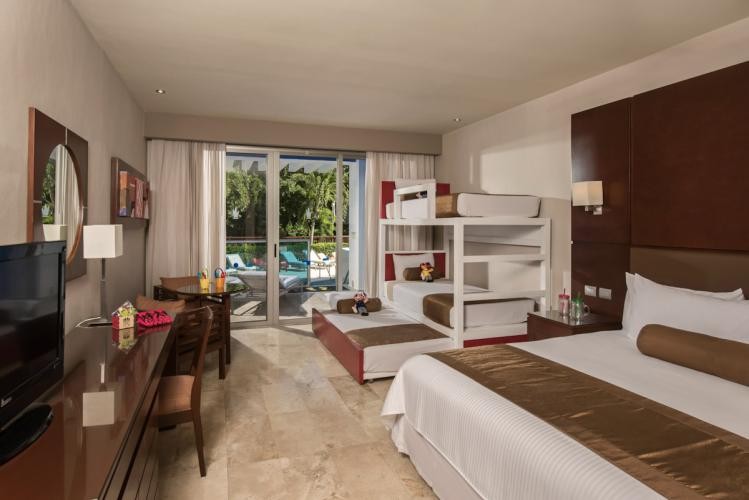 Mexican cuisine is one of the reasons why you need to visit Riviera Maya. The diversity of flavors and colors was the reason it was named an Intangible Cultural Heritage by UNESCO in 2010. At the Hotel Family Club, we hope you enjoy the great cuisine on a gastronomic tour of our restaurants, including a restaurant designed for families with children to enjoy the children's shows prepared by our entertainment team. You can also choose any of the 12 restaurants at the Grand Riviera and Sunset Princess All Suites & Spa Resort hotels. For dessert, we have booked an exclusive ice cream parlor for our younger guests to cool down under the Mexican sun with a delicious ice cream.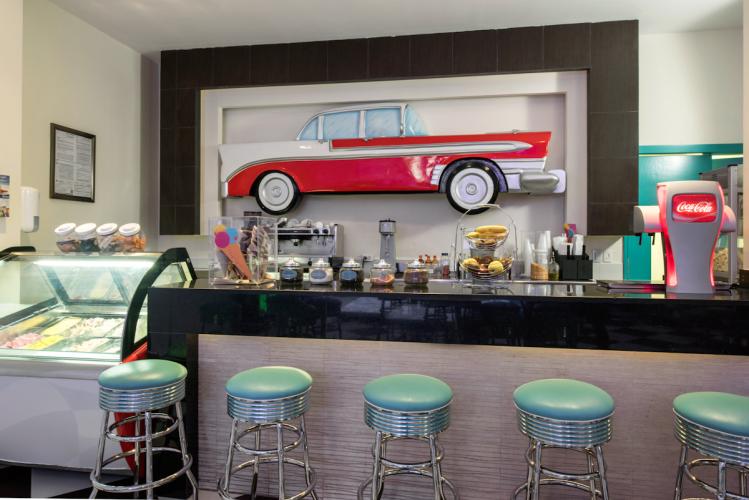 This family hotel in Riviera Maya has spaces designed primarily for our younger guests, such as having fun while also learning techniques to grow their own organic garden, basking in the water park with its slides, bouncy castles, boats and waterfalls … We also do not forget the teenagers, who have their own Teen Club with a computer games room and refreshment bar. All of our facilities and services are tailored to any type of guest. You can also enjoy the facilities and services at the Grand Riviera and Sunset Princess hotels.
And then there's also the breathtaking scenery and the Mayan ruins which the Riviera Maya offers and are places that are really worth seeing. The Yucatan Peninsula is home to the city of Chichén Itzá, one of the 9 wonders of the modern world on the World Heritage list drawn up by UNESCO in 1988. You can also enjoy water sports such as scuba diving or snorkeling in the crystal-clear water of the beaches in Riviera Maya, discover the cenotes, natural beaches (Paraíso Beach or Akumal) … .. amongst many other options.
Your opinion is very important to us, and we hope you can tell us more about your experience in the Hotel Family Club, as all of our other guests have done.
Categories: Caribbean, Riviera Maya
Comments
« Princess Hotels obtains the Travelife Gold 2016 for its environmental responsibility
Barcelona, a gastronomic city »