Toys donation at Laguna de Nisibón by Princess Hotels Punta Cana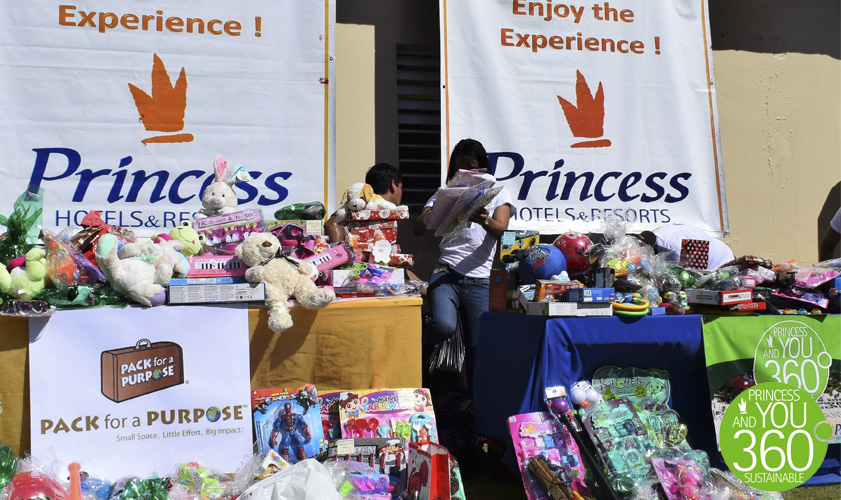 Princess Hotels Punta Cana went to Laguna de Nisibón on the 11th January, a community near our hotels. Specifically, the toys donation was to the María Auxiliadora Primary School, run by Father Eladio. This action is included in our "Árbol de la ilusión" (illusion tree) campaign of the Princess & You Sustainable 360º programme.
Do you have space in your baggage to collaborate in toys donation?
Toys were collected by our Princess Hotels guests. Clients who enjoyed their vacations at Punta Cana had left some space in their baggage to collaborate with this beautiful project. The hotel, together with different department collaborators helped in the collecting and the toys donation. This project was developed during pre-Christmas and Christmas time and was supported by Pack for a Purpose. You can check here for other Dominican Republic donations!
Full smile days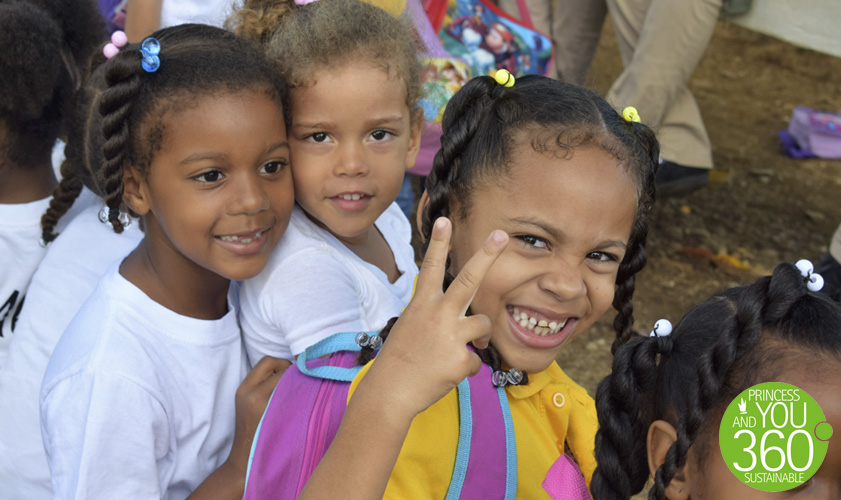 We went to Lagunas de Nisibón with this donation, where about 150 children were waiting for us. As well, 20 catechesis children and another 80 from the community, who wanted to participate in the activity. A fabulous 250 cheerful smiles!
With a magical visit
If the ilusion wasn't enough, the Three Wise Men visited us. They greeted the kids and played together. We have to thank the Wise Men who stopped to share this beautiful moment: playing together and taking photos, the kids were so happy!
We can say that if the kids received toys, the volunteers received even bigger smiles from the kids faces! Everybody went to sleep happy that night!
The quiet and orderly activity was helped by the teachers and the school direction. We arrived at their facilities at 10 am. 30 volunteers full of illusion, toys and sweets! While we were unloading the toys and refreshments, our professional children's entertainment team were playing fun games, dancing and singing children's songs while they were dressed up as heroes and childrens characters.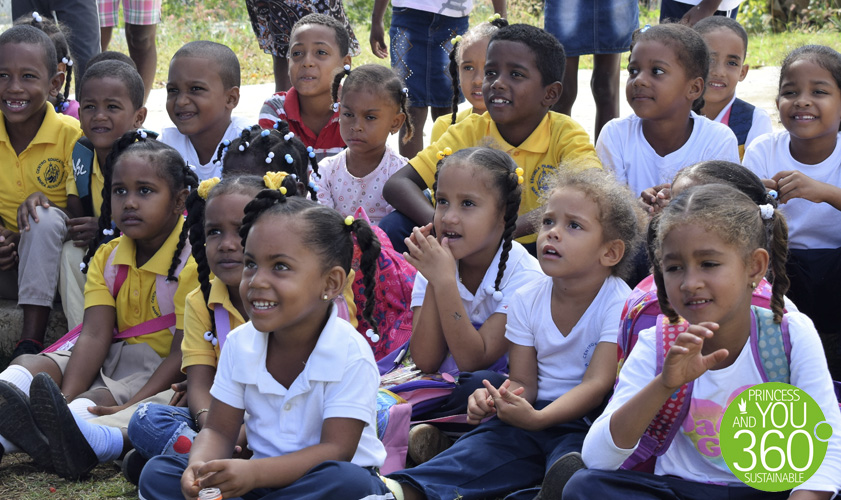 This community is 45 minutes away from the hotels. Everybody was pleased to change the routine, see new faces and feel the Christmas spirit a little more. Volunteers and teachers profited from the laughter and fun moment to give some educational and formative messages. They talked about different topics like environment care and protection, for example; don't throw garbage on the ground and be aware of the correct use of water resources.
The sweetest moment
After the toys donation, we prepared a refreshment supplied by our Princess Hotels volunteers. We enjoyed sweet cookies and refreshments while sitting on the grass, unwrapping and opening the new toys.
Due to the help received we could cheer up these disadvantaged community kids. This year, our guests have helped even more than last year. We sincerely wish that this growth keeps on going year after year! We want to remind everyone that we have projects all year, that answers to different needs and objectives. Stay tuned for the information that we share on our social media! You can contact any of our hotels if you want to collaborate and participate!
Categories: Caribbean, Be inspired, Punta Cana
« Interview with Adriana Gordillo, Grand Riviera Princess Hotel
Donation of toys in the "La Jungla" community by Princess Hotels Riviera Maya »