Interview with Adriana Gordillo, Grand Riviera Princess Hotel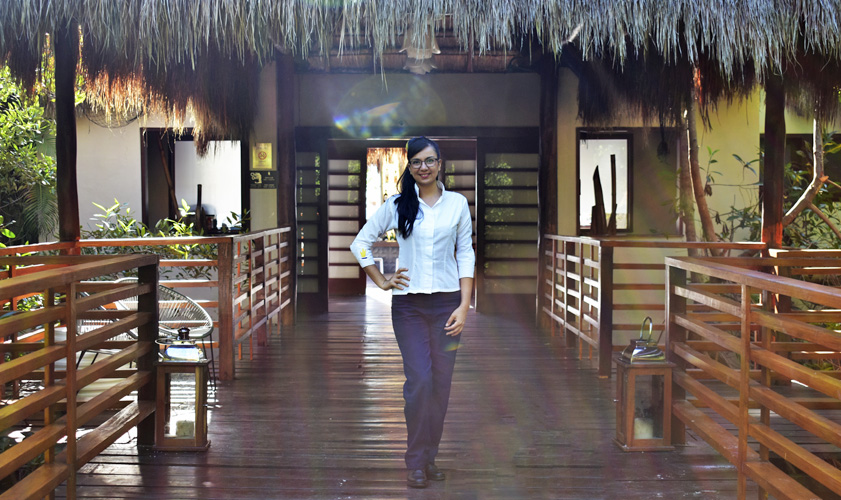 Standards, services and sustainability Coordinator at the Grand Riviera Princess Hotel
Originally from Veracruz, Adriana Gordillo is our Standards, services and sustainability Coordinator in the Department of Quality and Development. She is one of the most cherished staff-members of the hotel and her contagious smile lights up the day of the staff of our hotel. She is also very passionate about the solidarity actions of the Princess and You 360º sustainable program.
Can you make a small description about yourself?
I am a dynamic person with my environment and the people around me, committed to my ideas, cheerful and transparent.
Can you explain where you are from and how did you get to Princess?
I'm from Yanga, Veracruz, Mexico. I arrived at the hotel because a friend worked here and recommended it to me.


What is the work you do at the Grand Riviera Princess Hotel?

I am the Coordinator of standards, services and sustainability, in the department of quality and development.
What do you value most about your work?
The work environment and my colleagues.
From your day to day work, how do you practice or contribute to the social and environmental responsibility plan of the Hotels?
Coordinating and planning strategies that allow us to comply with being a socially responsible company, economically profitable and environmentally friendly with our community and our activities.
What is your favourite place in Riviera Maya? And at the hotel?
In the Riviera Maya, my favourite place is Puerto Morelos. At the Hotel, my favourite place is Chill Out.
What location or attraction do you think a guest can' skip on their visit to our hotel?
 You cannot miss the Path of the Gods nor the huts located near the plaza!
Would you like to add anything else?
When visiting Princess Hotels Riviera Maya enjoy the wildlife that inhabits the hotel but, please, remember NOT to feed it.
Categories: Caribbean, Riviera Maya
« Princess Hotels honored the Wholesalers Travel Agencies
Toys donation at Laguna de Nisibón by Princess Hotels Punta Cana »