Marine Life in the Dominican Republic – Princess Hotels
We cannot deny that one of the main attractions in the Dominican Republic in general, and in Bavaro and Punta Cana in particular, are the beautiful beaches and the treasures waiting to be discovered in its turquoise waters.
Hidden beneath this serene sheet of crystal-clear water is a magnificent underwater world which we really must discover and enjoy, but which we must also care for and preserve. This requires the cooperation of each and every one of us that are fortunate enough to have the chance to live in or visit this country.
At the Princess Hotels in the Dominican Republic we are proud to say that we have one of the most eco-friendly water sports centers in the country: SeaPro Divers.
In our water sports center you can live the dream of so many people of snorkeling or scuba diving on a Caribbean coral reef. With the help of only a snorkel, goggles and flippers, or with full scuba diving gear for the most adventurous, you can submerge yourself and discover the underwater world of the Caribbean coral reef. Please note that snorkeling does not require any qualifications, but scuba diving is only for people with a certificate which shows they have the basic minimum knowledge and training required for the type of dive to be performed. So if you want to scuba dive, don't forget to bring your certification!
If you don't have certification, but would like to learn, what better place to start than in the Caribbean? SeaPro Divers is an accredited PADI center and a great place to get your PADI certificate and start enjoying the scuba diving experience in the Caribbean. For more advanced divers, we also have other courses to help you become an authentic Jacques Cousteau.
Coral reefs are one of the oldest and most diverse living structures in the world, and certainly one of the most spectacular. The warmth of the Dominican waters (ranging from 25° C to 29°C) means visitors can enjoy its colors and shapes at any time of year. Staghorn coral, sea fan coral, or brain coral combine with parrotfish, damselfish, trumpetfish, or boxfish … in the colonies of coral reefs, canyons, natural walls, shipwrecks and caves in a complex symphony that only mother nature is able to compose.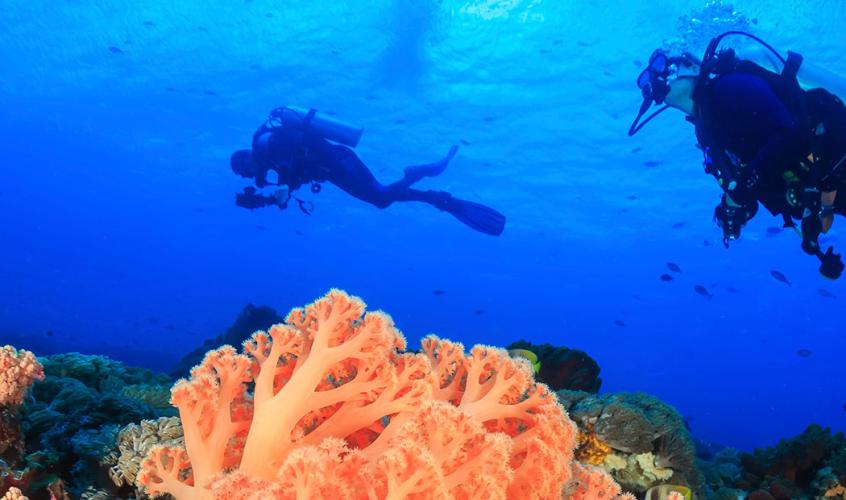 As mentioned before, when we dive it is very important that we are respectful of the wonderful environment we discover, and that we avoid touching, damaging or removing any part of the very special world we find underwater. Besides being punishable by Dominican law, there are also certain plants such as anemones that can give you a nasty sting. Thanks to the transparency and clarity of the water, you can always take home beautiful underwater souvenir photographs.
There are no species which are dangerous for humans in Dominican waters. Although it is true that there are sporadic and very extraordinary occasional sightings of sharks, they are usually only small and harmless.
Greater care should be taken with lionfish, a dangerous invasive species that in recent years has become the biggest threat to marine ecosystems. The problem is their enormous greed and aggressiveness which is undermining other species that inhabit the reefs and are essential for maintaining balance in marine ecosystems.
At the other extreme is the parrotfish, to which we owe most of the sand on the Bavaro beaches. When parrotfish feed on parasites and algae attached to the coral, they also break off small pieces of coral which over time come to shape the magnificent Caribbean beaches. A single parrotfish can produce up to 100kg of sand in just one year! That is the reason why the Bavaro sand does not burn, despite being exposed to the sun all day long. The sand does not heat up in the same way as the sand on other beaches, mostly due to its coral rather than mineral origin. Unfortunately, indiscriminate fishing of the parrotfish has meant that the population has dropped to critical levels, which is why we would like to make a call for everyone's cooperation and ask that we all respect endangered species and closed off areas, and do not eat the parrotfish.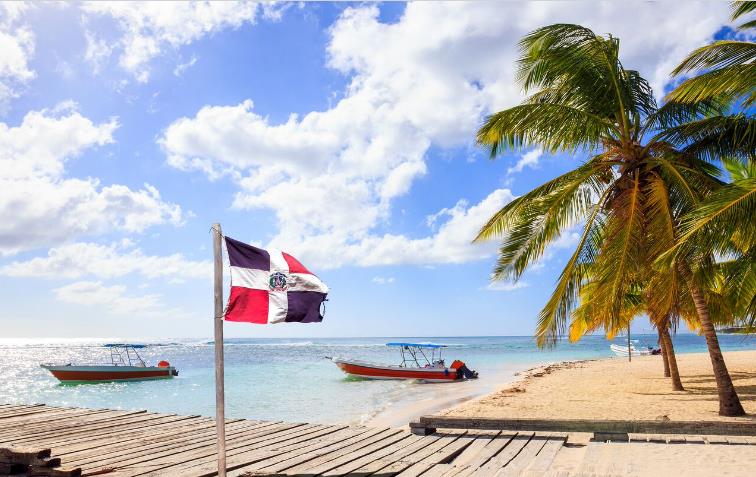 This ecosystem is extremely sensitive, and that is why certain limitations and standards are still needed to prevent greater destruction and contribute to development. A study published by the United Nations Environment Program (UNEP) and the International Union for the Conservation of Nature (IUCN) carried out by 90 researchers, indicates that more than half of the Caribbean coral has disappeared since the 1970s, and that the one sixth of original coral reef that still remains could all have vanished in twenty years. To the extent of their possibilities, everyone has to do something to help ensure this does not continue.
This is where SeaPro Divers contributes to the preservation of the marine environment by investing in fuel efficient engines that consume one third less fuel, as well as joining together with Ecoservice to develop a recycling project throughout the company and actively collaborating with the Punta Cana foundation in the restoration and development of coral farms. At Princess Hotels we want to help, and we would also ask you to please not leave any litter on the beach. Everything left on the beach is at risk of ending up in the sea, and that is why we have litter bins and ashtrays along the length of the beach.
If you want to explore the diversity of a fascinating underwater world and enjoy a unique experience, don't miss the water sports centers in any of our hotels: Bavaro Princess, Punta Cana Princess, Caribe Club Princess or Tropical Princess, where you will have the chance to do so through such an interesting and enjoyable experience as diving and snorkeling in the coral reefs of the Caribbean.
Categories: Punta Cana
Comments
« "La Quinta Avenida" – The heart of Playa del Carmen
Your Princess Wedding in Riviera Maya – Princess Hotels »