Tour around the best markets in Gran Canaria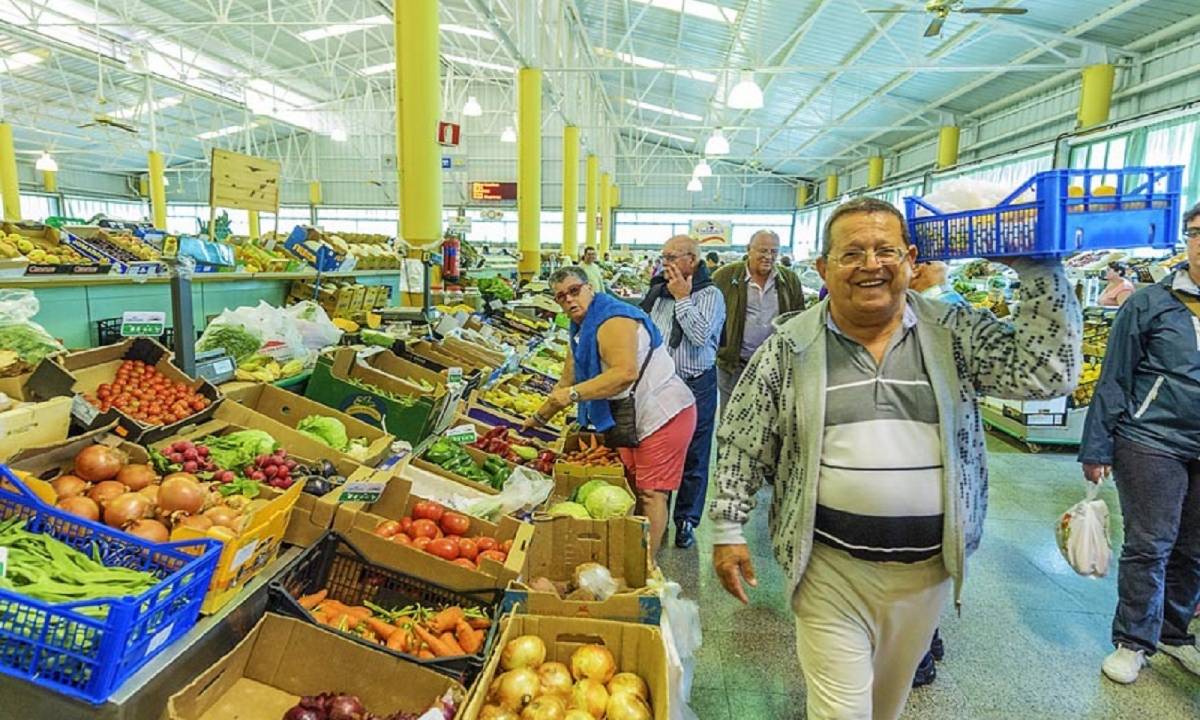 Gran Canaria is a wonderful island to travel to, it keeps secrets hidden in beaches, mountains and cities. Its people are another of its charms, their culture, their agriculture and their crafts.
Markets are a good way to experience all this, whether in the countryside, by the sea or in the middle of the city, and are the perfect place to spend a fun day buying souvenirs that will always remind you of these unforgettable holidays in Gran Canaria.
At the island's markets, you can find local cheese and bread, a whole spectrum of fresh food and handmade products, including clothes and accessories, such as pendants or sunglasses. But the most noteworthy aspect is that each market has its own personality, its own characteristics that distinguish it from the rest. In this post, we will list the most relevant markets in Gran Canaria so that you can take a tour around all of them.
Agricultural markets
Mercadillo de la Vega de San Mateo
Fruits and vegetables, honey, cheese, wine… A wide variety of fresh products are served every weekend in the historic centre of La Vega de San Mateo. You can stroll along the town's beautiful streets and visit iconic places such as the Lourdes hermitage, the old Molino de Gofio or the Cho Zacarías house museum. The town also offers natural spaces of great beauty, such as the Pozo de las Nieves or the Barranco de la Mina, and several viewpoints, such as El Montañón or Pico de las Nieves.
Opening hours: Fridays and Saturdays from 8 a.m. to 8 p.m. Sundays from 9 a.m. to 2 p.m.
Mercadillo Municipal de Santa Brígida
Santa Brígida stands out for its handcrafted tradition, especially in terms of pottery and cultivation, which is why its products are of great quality. Shopping at the market can be complemented by the handicrafts shops within the town, such as the pottery found in La Atalaya, which is a must for those who want to discover the charms of the place. In addition, the town also has a long wine-making tradition and it is also home to the Gran Canaria Wine Museum.
Opening hours: Fridays from 2 p.m. to 8 p.m., Saturdays from 8 a.m. to 8 p.m. and Sundays from 8 a.m. to 2 p.m.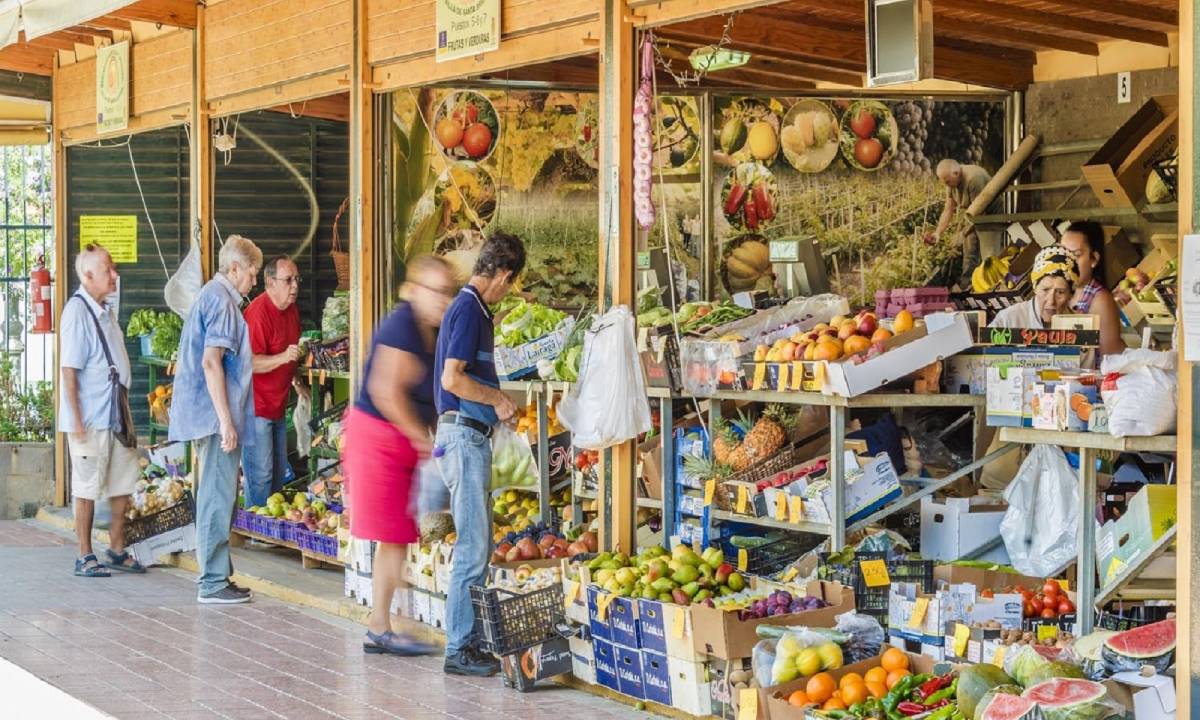 Traditional markets
Located in the historic centre of the city of Las Palmas de Gran Canaria, between narrow cobbled streets, you will find the Vegueta Sunday market, where you can find fruits and vegetables and accessories, including Canary Island handicrafts. In addition, the Vegueta Market is open every day, a place you can't miss when you travel to the oldest area in the capital, where you will see the Cathedral of Santa Ana, countless museums, such as the Casa de Colón or CAAM, and the theatres Pérez Galdós and Guiniguada. Vegueta is an explosion of history and culture.
Opening hours: Sundays from 10 a.m. to 2 p.m.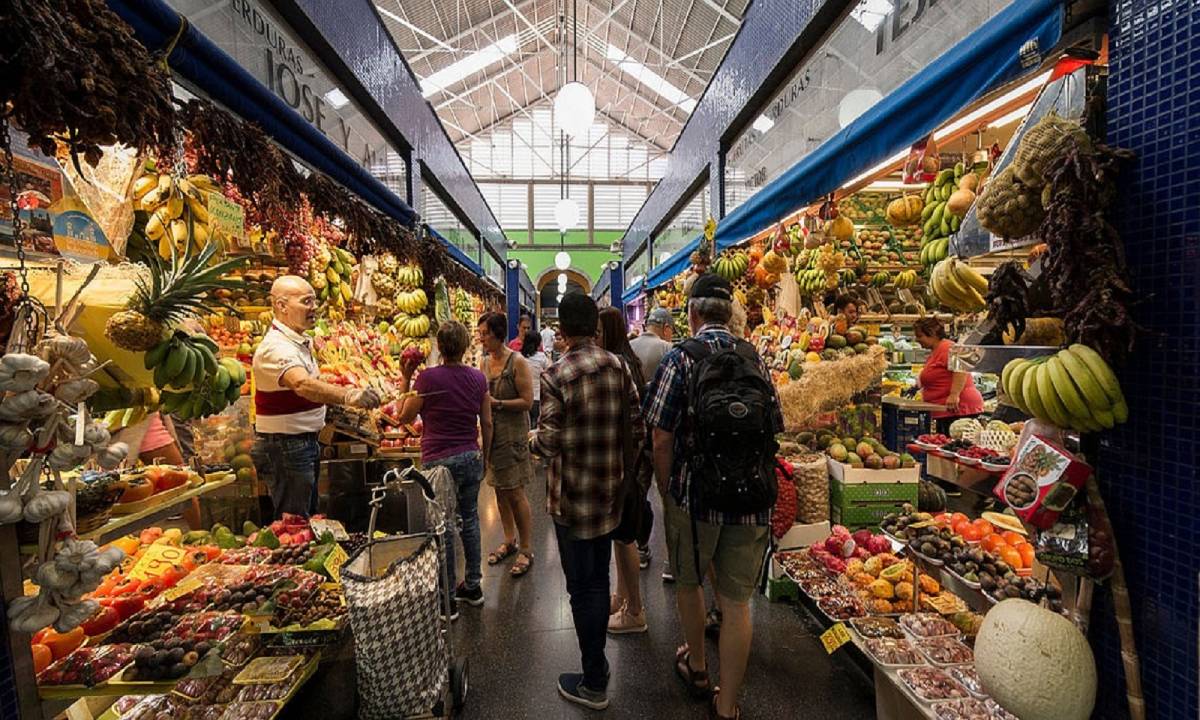 You cannot plan a tour of the Gran Canaria markets without including one of the most iconic, Teror market. Every Sunday the town's historic centre is filled with stalls selling food and products of all kinds, but without a doubt, the most important is the chorizo de Teror sandwich and Clipper, the breakfast that cannot be missed when visiting the market. The town also stands out for its beautiful Canary Island balconies and, of course, for the Basilica de Nuestra Señora del Pino, patron saint of the island of Gran Canaria.
Opening hours: Sundays from 8 a.m. to 2 p.m.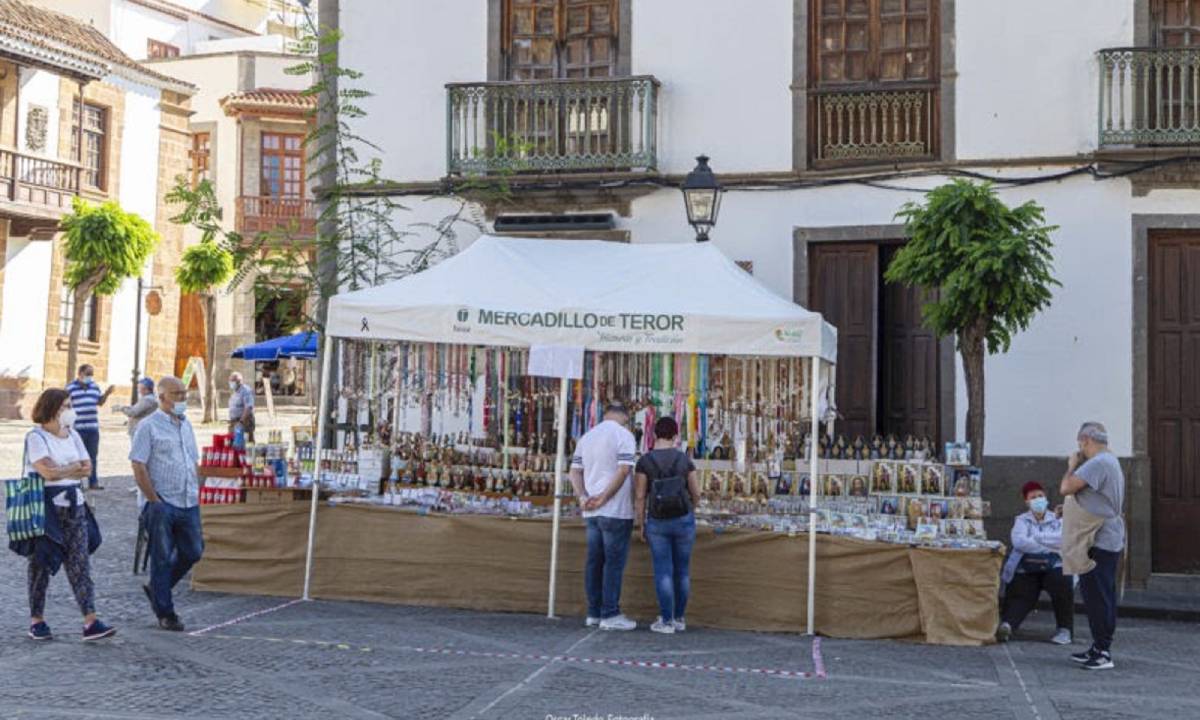 Tourist markets
Mercadillo Puerto de Mogán
Among floral arches and colourful houses is the Mogán market, where you can find all types of accessories and souvenirs to take home to family members. Traders set up their stalls every Friday to receive the flood of tourists who walk through the streets of the town in search of the perfect gift. And what better way to end the day than to have a swim in the sea? The Mogán port is set by a quiet beach where you can relax for the rest of the day. Furthermore, on Mondays, Playa de Mogán, one of the best beaches in Gran Canaria, celebrates the Canary Islands ethnic gastronomy and handicrafts market.
Opening hours: Fridays from 9 a.m. to 2 p.m.
The Arguineguín Market awaits you on Tuesdays and Thursdays with all types of products and souvenirs. It is a few metres away from the Plaza Negra beach, where you can enjoy a swim after walking around the stalls. You won't have to go far from the hotel, as, like the Playa de Mogán market, it is located in the south of the island, near your Mogan Princess & Beach Club hotel.
Opening hours:
General market: Tuesdays from 8:30 a.m. to 2:30 p.m.

Handicraft market: Thursdays from 8:30 a.m. to 2:30 p.m.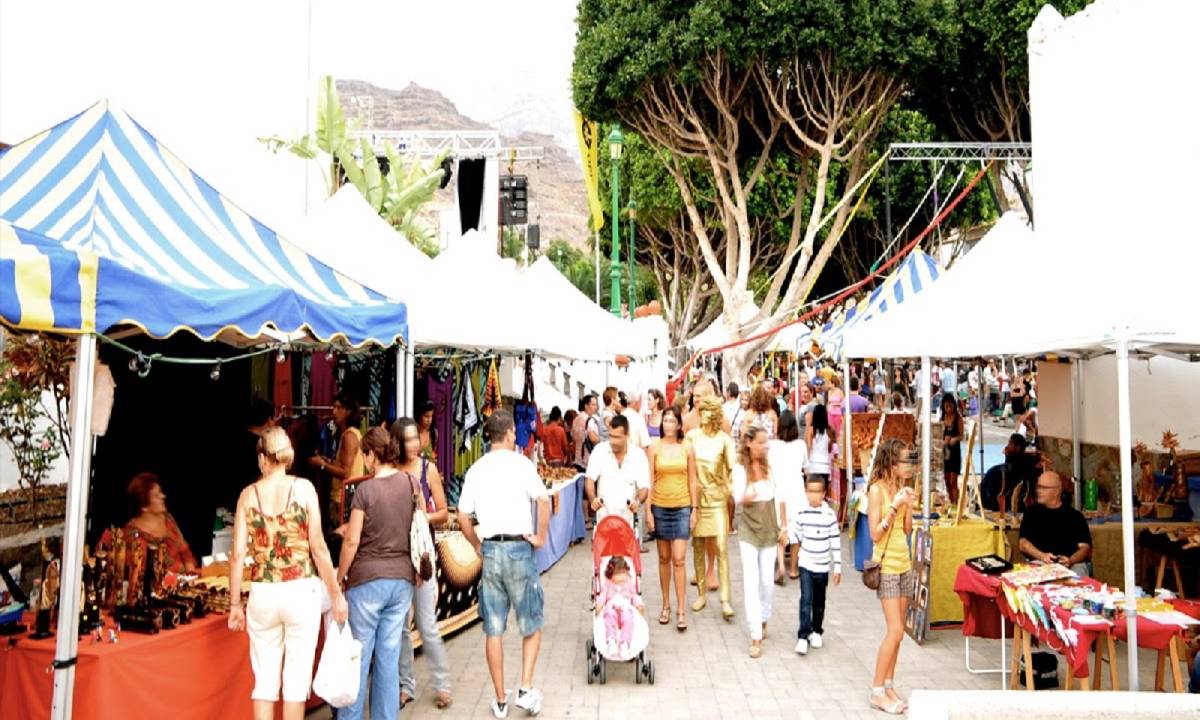 Categories: Gran Canaria, Mercados, Turismo
« How to plan a road trip in Mexico with friends
Taurito Princess: The best option in Gran Canaria for your family holidays »