Discover the Top 5 Riviera Maya excursions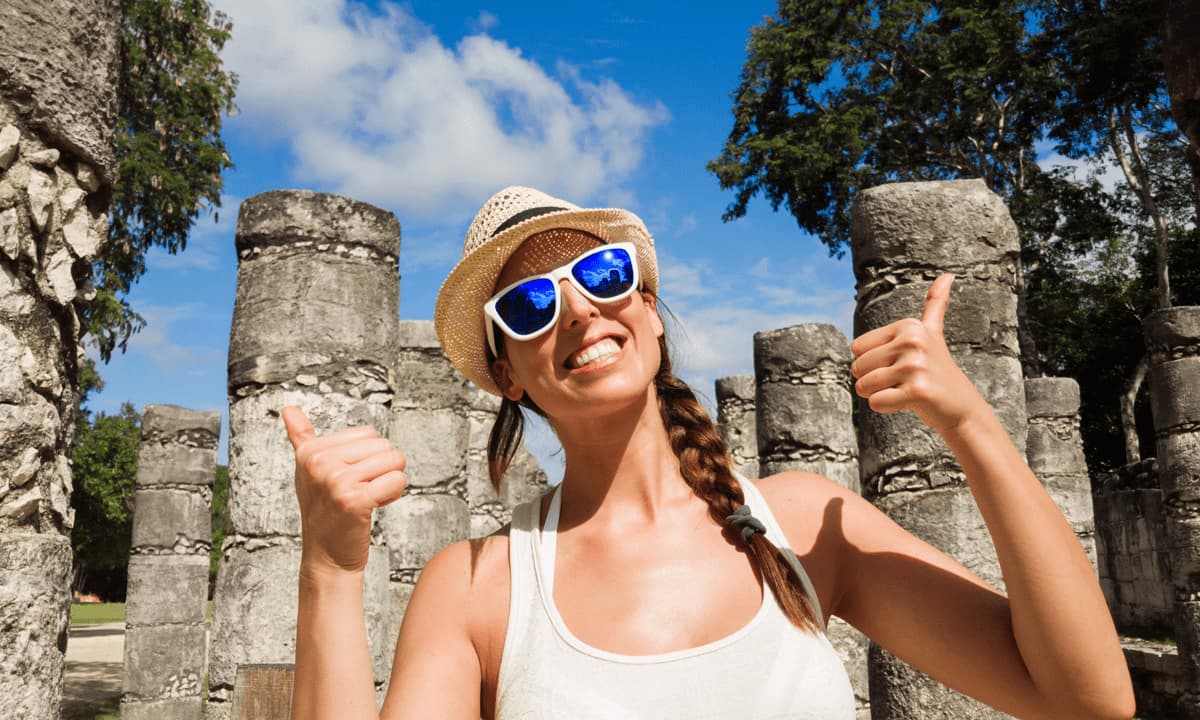 Looking for the best Riviera Maya excursions? Your vacation at Princess Hotels Riviera Maya is coming. Soon you will be enjoying the beautiful Caribbean sun, our fine white sand beach and a variety of activities that will make your vacation a memorable experience. In Riviera Maya you will find a little bit of everything, from radical and extreme excursions to relaxing trips through the ancestral history of a region full of culture and magic.
To help you plan your dream vacation at Princess Hotels Riviera Maya we bring you our suggestions of the 5 Best Riviera Maya excursions!
We have varied options, suitable for different groups of travelers: families with children, couples, groups of friends, etc. As we are sure that they will be able to please even the most demanding of our guests
Enjoy History, Nature and great Cultural Wealth with our picks for the best Riviera Maya excursions: one of the most beautiful and unforgettable holiday destinations in the World.
1. Río Secreto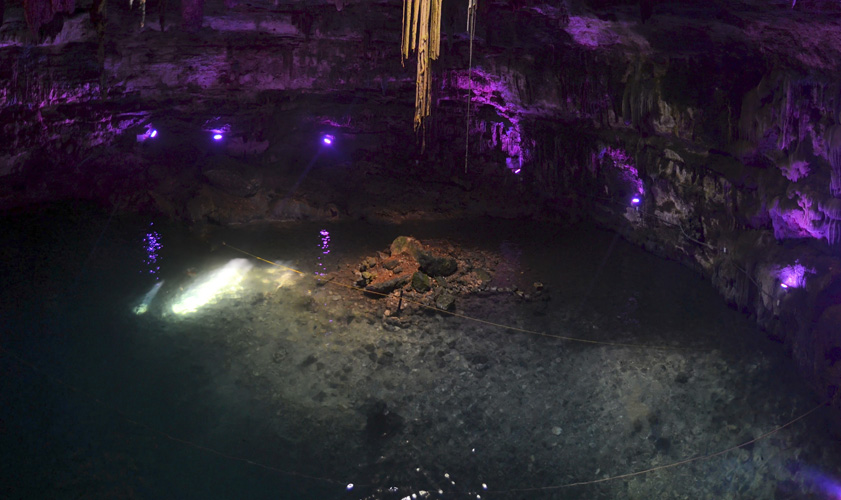 Imagine yourself in a dark place, where the only light comes from your flashlight and where the only thing you can hear is your respiration and the water droplets that fall from the stalactites. Here you can explore the largest underground river and cave system in the region. You will learn that although it looks like a lonely and isolated place, the caves are full of life in a delicate ecosystem that needs to be preserved.
Discovering Río Secreto is embarking on a life transforming experience. This underground river contains an incomparable natural beauty and allows you to learn in detail the geological history of the Earth.
2. Valldolid and Zaci Cenote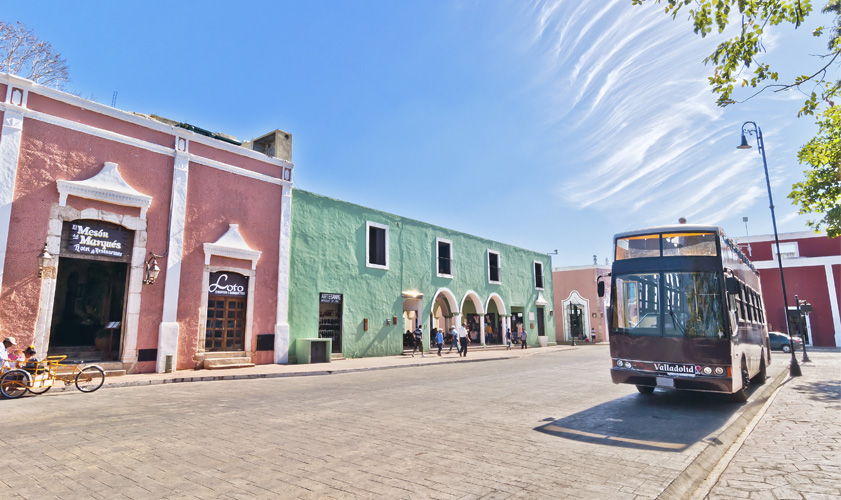 An indispensable condition for a vacation in Mexico should be to visit a Pueblo Mágico (Magical Town). This denomination means that these places belong to "a group of Mexican communities that have preserved their original architecture, traditions, history and culture." and Valladolid is a clear example of that!
In this beautiful city, located less than 2 hours from Playa del Carmen, you can enjoy the acclaimed "Pearl of the West." that has a very accentuated cultural richness well reflected in its buildings and colonial houses, its parks, it's neighborhoods and churches that abound by the whole city.
Also, you can't miss the exotic local cuisine where we recommend the:
Motuleños eggs

The Cochinita Pibil

The Papadzules
But Valladolid is also home to one of the most beautiful and exotic Cenotes (sinkholes) in Mexico, the Zaci Cenote. Contrary to the other cenotes, this is located right in the center of the city giving an exotic touch to this beautiful colonial city. For all this reasons, to visit Valladolid is to escape a from your everyday life and relax in one of the best Riviera Maya excursions.
3. Coba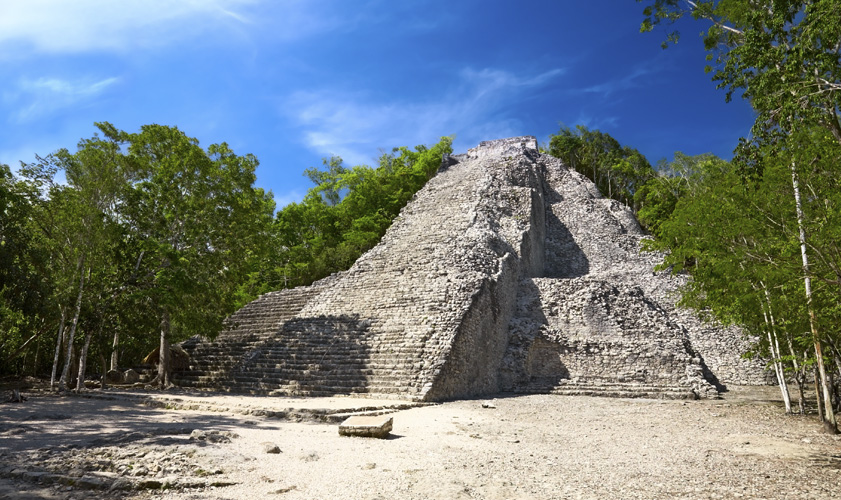 In its heyday, the Mayan city of Coba had a population of 50,000 inhabitants and an area of eighty square kilometers where several Mayan buildings still survive to this day. The highlight of Coba is the beautiful pyramid of Nohoch Mul, which you can climb and enjoy a beautiful view 42 meters high.
Located less than two hours away from Playa del Carmen, it's an archaeological site with a privileged location within a huge green forest. Here you can enjoy one of the best excursions in Riviera Maya while riding comfortable bicycles that you can rent at the arrival of the park.
If you are looking for a family activity, in an environment of great cultural and natural wealth, then you cannot miss this great excursion.
4. Xenotes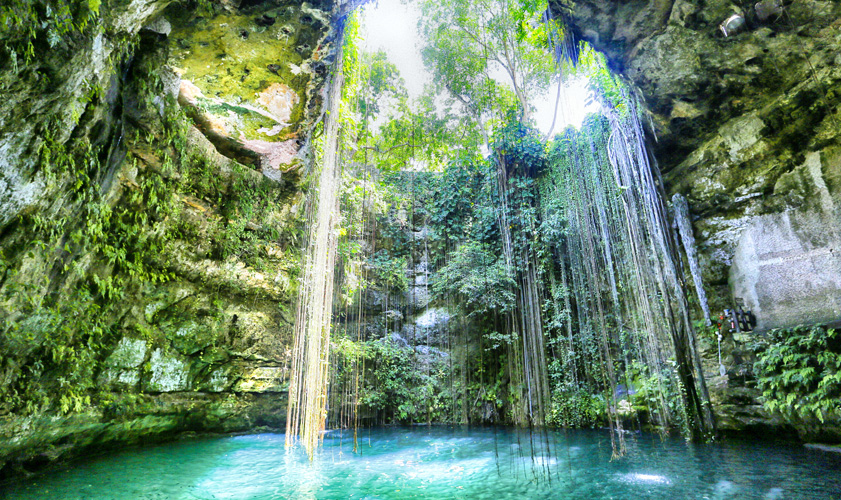 One of the most emblematic attractions of the Riviera Maya, are its cenotes. It comes from the Mayan word dzonoot: "hole with water". These natural pools located in the middle of the jungle are magical places and played a very important role in the traditions of the Mayans.
The Tour de Xenotes, organized by the acclaimed company Experiencias Xcaret, allows you to visit several cenotes of different characteristics. You will be able to do of assisted abseiling, zip lines, kayak and swim, adding a little of adventure to your vacations.
Surprise yourself with the beautiful natural landscape while enjoying a unique encounter with nature and tradition. Wrapped in Mayan legends and stories, Xenotes is one of the best Riviera Maya excursions.
5. Xoximilco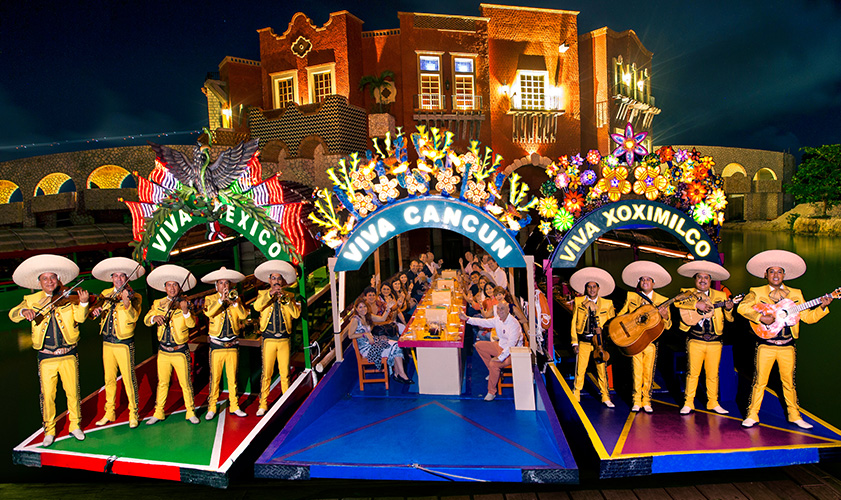 For all the travelers looking to know a little more about Mexico, Xoximilco is one of the ideal Riviera Maya excursions. Embark on a traditional trajinera that will take you to explore the enchanting nature of Xoximilco. You will enjoy the traditions, culture and folklore of Mexico.
In the tour you can enjoy the aroma, taste and sounds of Mexico through delicious dishes representative of the entire Mexican cuisine always well accompanied by traditional tequila and different musical groups that will make you dance to the sound of rhythms from all over the country.
Discover the folklore and passion of Mexico in an unforgettable excursion to Xoximilco.
What do you think about our top 5 best excursions in Riviera Maya? Do you know any of these excursions or do you feel like sharing any suggestions with us? Do not hesitate and leave us your comment!
Categories: Be inspired, Mexico, Riviera Maya
Comments
« Fuerteventura, the perfect destination for this summer
Buy souvenirs in Dominican Republic »