Discover our guests' opinions about one of our hotels in Riviera Maya – Platinum Yucatan Princess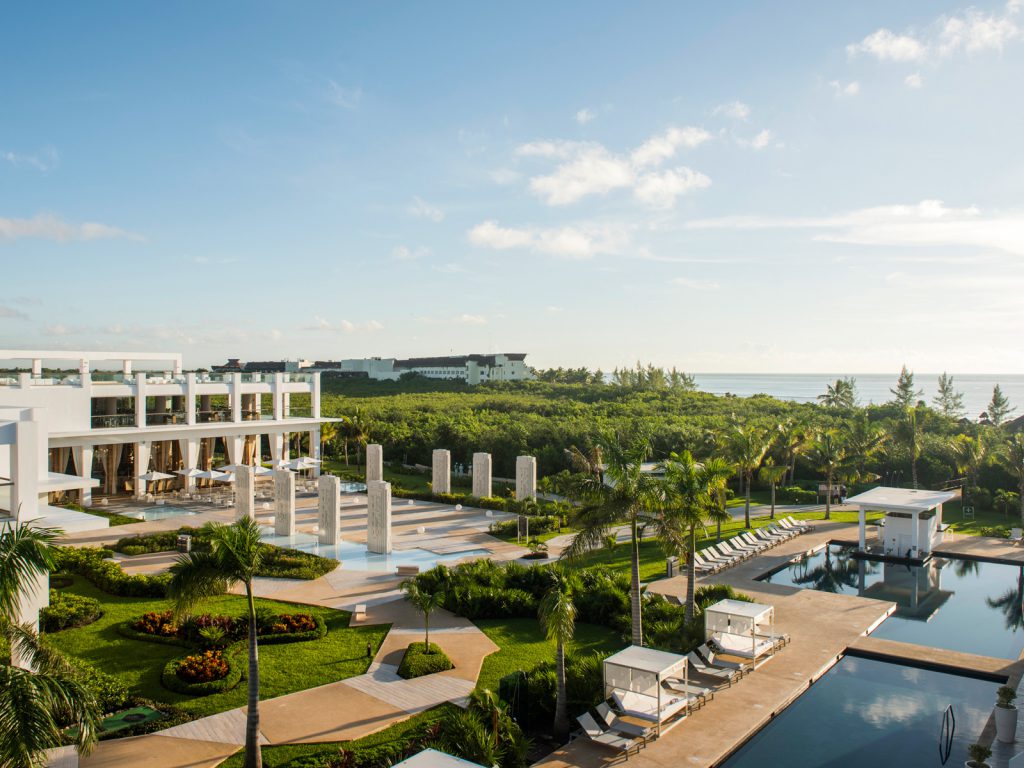 Below is a video showing the feelings and experiences of guests in our Platinum Yucatán Princess All Suites & Spa Resort Adults Only ***** during their exclusive vacations on the fabulous beaches of the Riviera Maya, Mexico.
"Step in to Paradise" is the motto of one of our all inclusive hotels in Riviera Maya, the Platinum Yucatan Princess All Suite & Spa Resort Adults Only*****. That is why at Princess Hotels we work hard to create exclusive experiences for you on the shores of the crystal-clear waters of the Mexican Caribbean.
In this adults-only resort, the most luxurious of our hotels in Riviera Maya, we offer you modern and elegant suites with direct access to the hotel pool and the best international cuisine in our six exclusive restaurants so you can forget about everything else and just focus on enjoying the vacation you deserve.
Riviera Maya, the ideal destination for an unforgettable couple vacation.
Watching the sunset with your partner over the emerald waters and beaches in Riviera Maya is a truly unforgettable experience. After that, nothing better than dinner in one of our five restaurants with all-inclusive service, and a taste of a selection of the best international dishes, such as Asian cuisine in our Thao Restaurant or Tex-Mex fusion at our Rodeo Grill Restaurant. And for rest and relaxation, the Platinum Yucatan Princess offers the most exclusive rooms with avant-garde design prepared down to the finest details and with a Jacuzzi on the terrace with fabulous views of Playa del Carmen while you relax.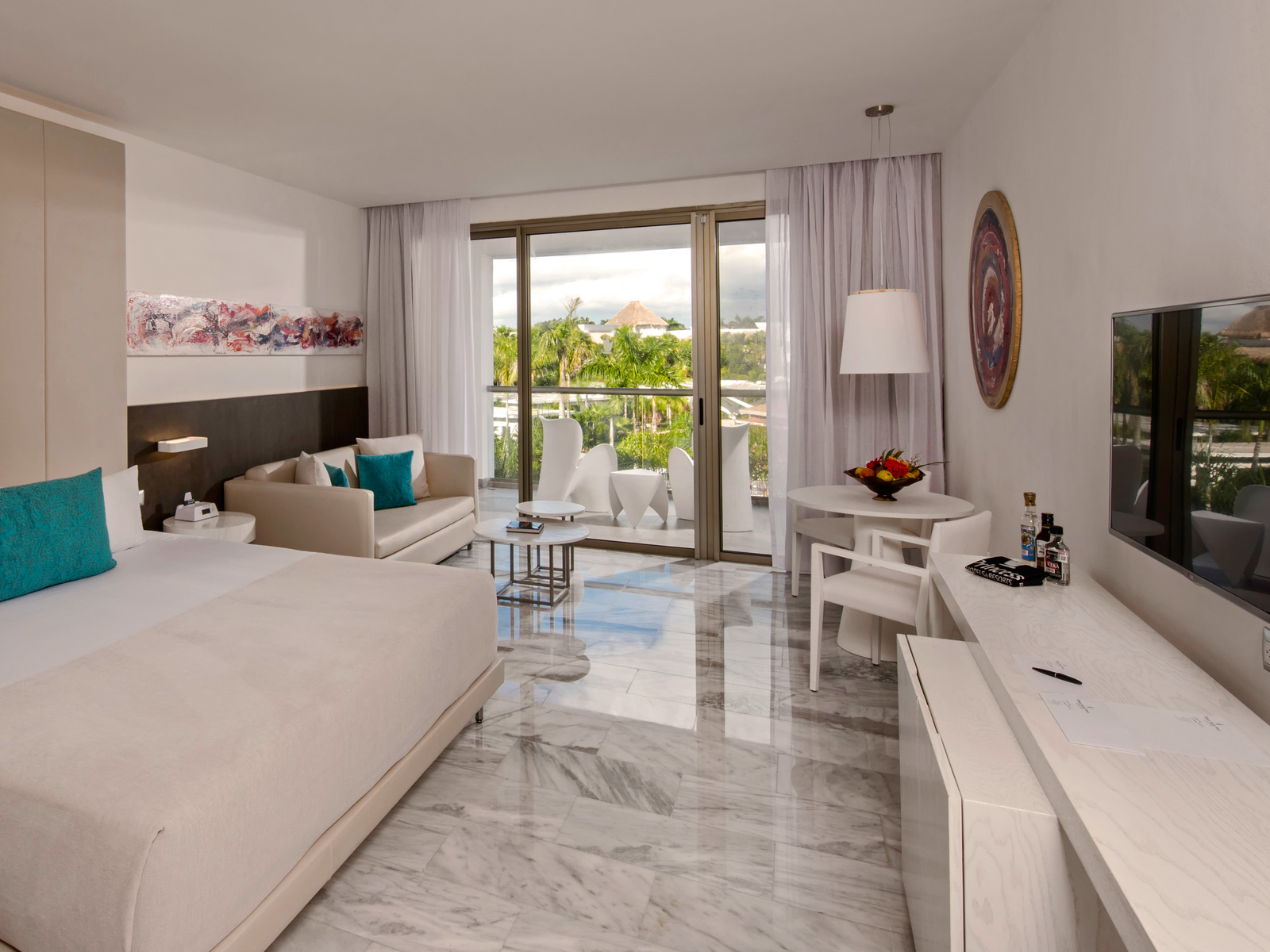 In addition to its fabulous beaches and outstanding and varied cuisine, the Riviera Maya has much more to offer, including the Mayan city of Chichen Itza, one of the seven wonders of the modern world, declared a world heritage site by UNESCO in 1988, and featuring the magnificent Kukulkan Pyramid. An excursion which you really must not miss if you visit the Yucatan Peninsula.
And another thing not to miss is a diving or snorkeling experience in the turquoise waters of the Mexican Caribbean surrounded by thousands of tropical fish.
This adults-only hotel in Riviera Maya, boasts an avant-garde architectural style and large open spaces with terraces and bars overlooking the Caribbean Sea, as well as services and facilities designed exclusively for great rest and relaxation for both body and soul. Among them, our spa: over 1,200m2 of magnificent facilities fully focused on the wellbeing of our guests, with three double massagecabinsto enjoy beauty treatments even along with your partner.
The Platinum concept at this all-inclusive hotel in Riviera Maya is the perfect combination of elegance and modernity. A concept that complements the extraordinary facilities with exquisite and personalized services that will not disappoint even the most discerning guests, including a personal trainer at your full disposal or a concierge service to inform you in detail about all the activities and services offered by the hotel so that you can make the most of your stay.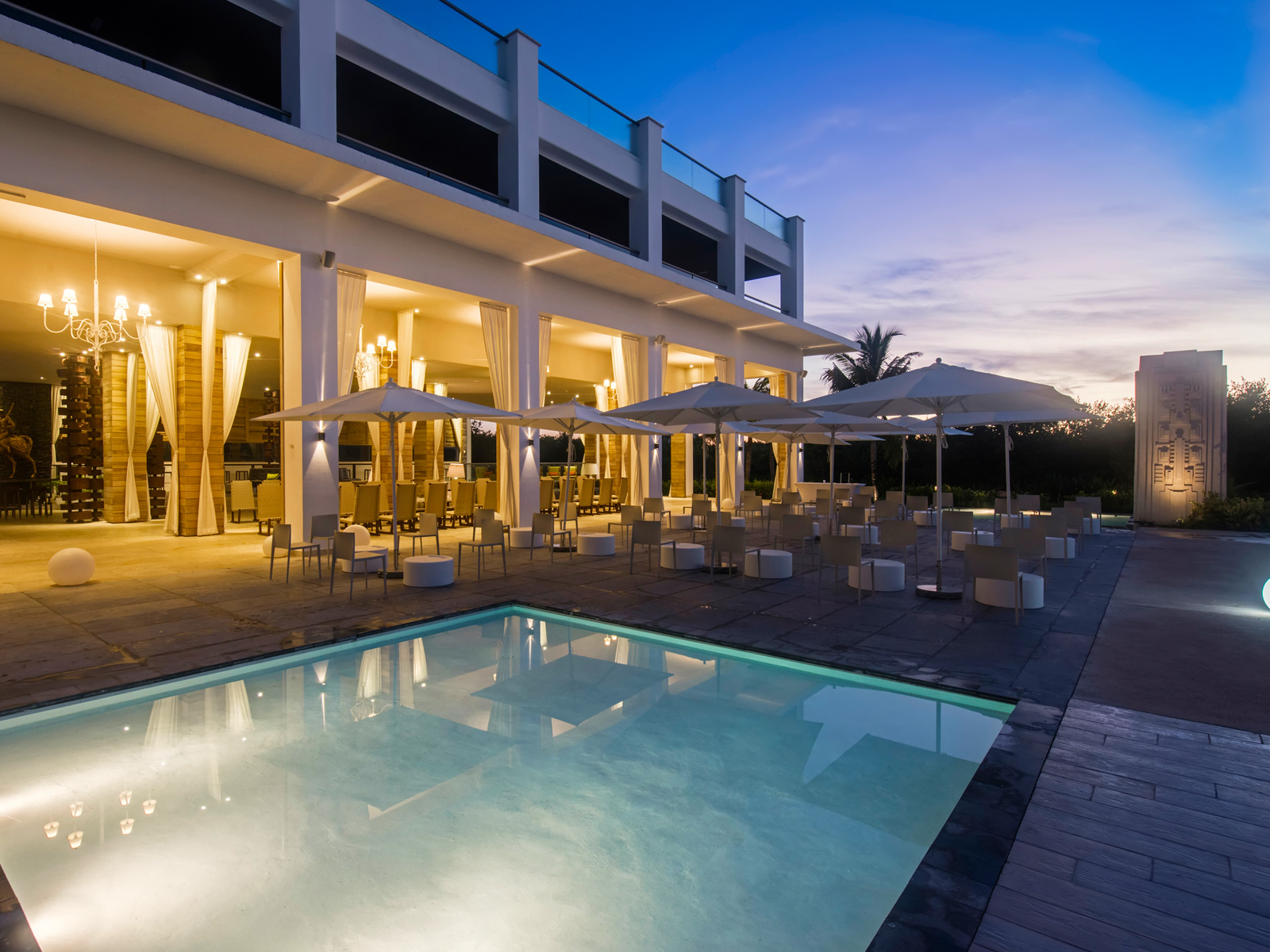 You will also have a chance to enjoy all the activities offered by our Casa Club, surrounded by a beautiful lake, where you can play tennis or golf, or relax with a game of table tennis or pool.
And this is just a small sample of the many things on offer at one of the best hotels in Playa del Carmen.
We hope you enjoyed the video and are encouraged to share your experiences at this all-inclusive hotel in Playa del Carmen, the Platinum Yucatan Princess All Suites & Spa Resort!
Categories: barcelona
« Accept the challenge of the FudeNaS 2016 in Fuerteventura!
Insider Tip – Where to eat traditional Canarian food in Tenerife »