Accept the challenge of the FudeNaS 2016 in Fuerteventura!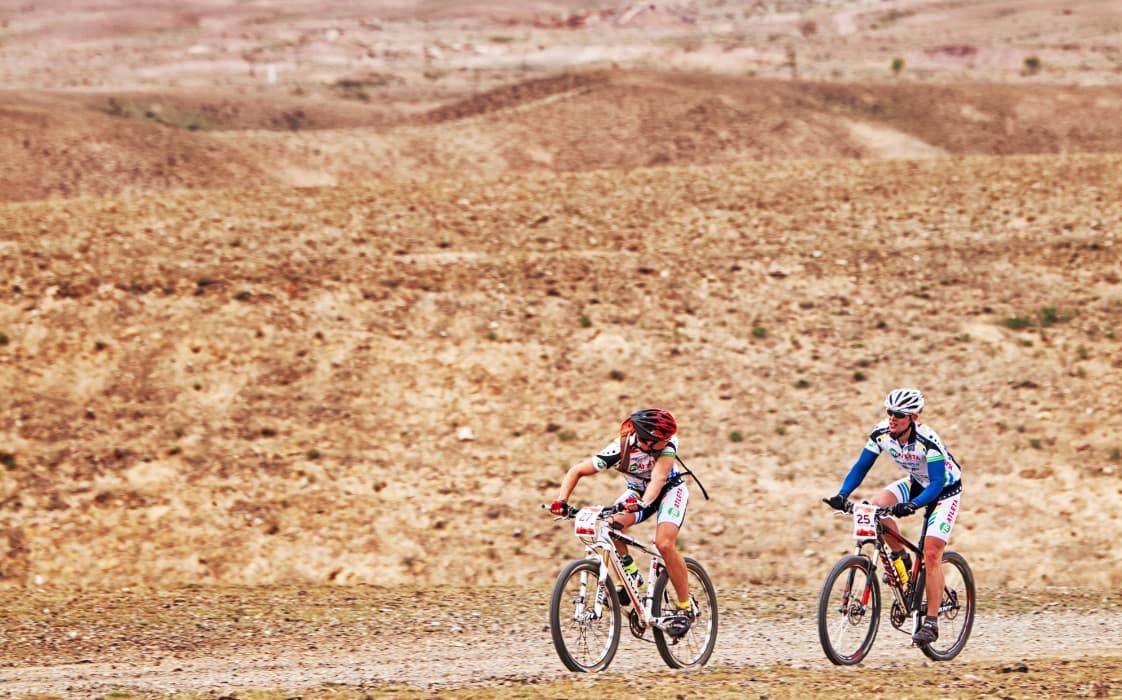 Once a year when the FudeNaS kicks off, Fuerteventura turns into Spain's mountainbike capital.
First held in 2007, the 150 km long Mountainbike-Marathon leads from the north to the south of the island. What makes this event quite unique is that it has been initiated by the military. The light infantry regiment "Soria Nr. 9" organizes the marathon which in 2014 attracted a total of 1.985 athletes from all over the world.
As the name FudeNaS ("Fuerteventura de Norte a Sur") already suggests, the trail traverses the major part of the island; starting in Corralejo in the north, past the capital Puerto del Rosario, through the interior of the island, up to Morro Jable in the south. By the way: the little fishing village is just a few kilometers away from our hotels in Fuerteventura: Club Jandia Princess and Fuerteventura Princess.
Professionals can complete the marathon in one day, while those preferring a more relaxed pace can opt for the two-day version with an overnight stay at a military camp.
On this bike trail lonely trails and dusty paths along desert-like landscapes and endless sandy beaches await you!
Wouldn't this be a unique way to discover Fuerteventura, the oldest and driest island of the Canary Islands? This year's FudeNaS will be held on October 29, to October 30. The registration takes place from June 1st, to June 17th.
To help making the decision-making process easier we have prepared a special 15% discount for you. Click here to find out more about our offer.
To get you in the right mood for the MTB-Marathon here's a short video of the FudeNaS 2014 for you:
Categories: Fuerteventura
« La Palmas fascinating dive site cruces de malpique
Discover our guests' opinions about one of our hotels in Riviera Maya – Platinum Yucatan Princess »