Things to do in Gran Canaria – Guayadeque Ravine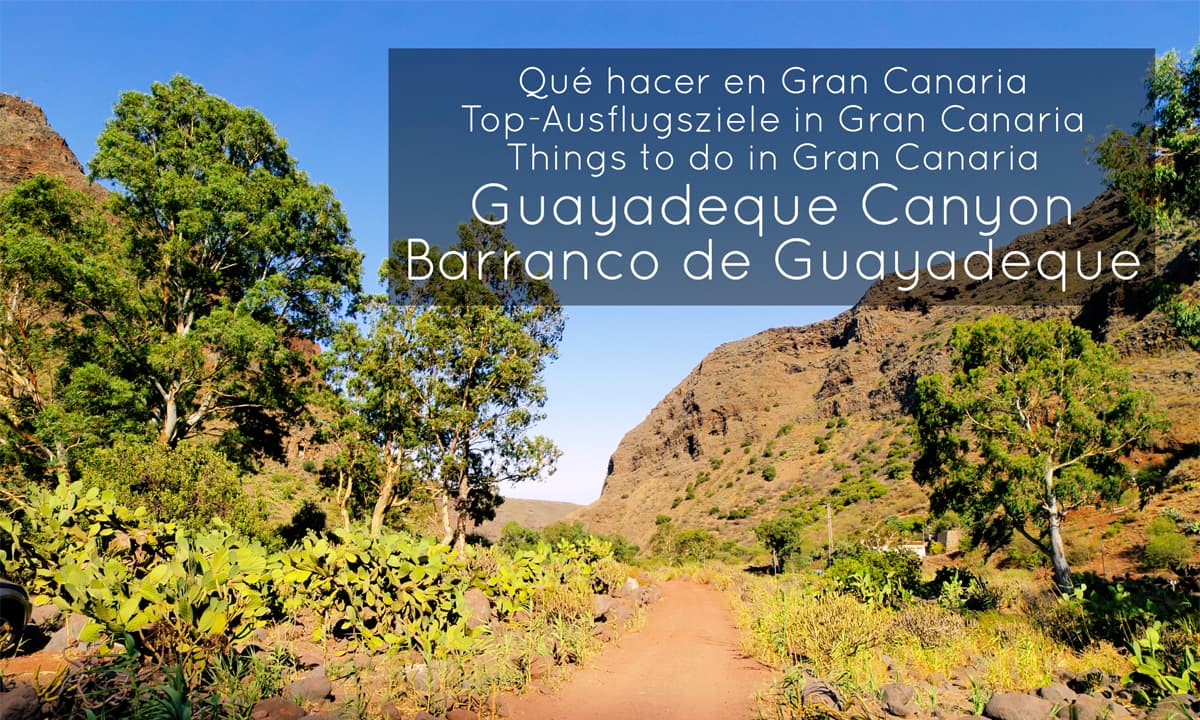 Discover the Barranco de Guayadeque with its pristine landscape, steep rocks, subtropical vegetation and last but not least the Gran Canaria giant lizard, one of the world's largest species of lizard.
The green valley nestled between Ingenio and Agüimes is not only one of the biggest ravines in the Canary Islands, but has also been declared a Spanish Heritage site and Natural Monument.
Of great cultural importance are the historic settlements and archaeological findings on both sides of the valley. Worth mentioning are the following caves: "Cuevas Muchas", Cueva Labrá, "Risco del Canario", "Risco Vicentico" and "Risco del Negro".
Sights in the Guayadeque ravine
Locals and Tourists love the Barranco de Guayadeque because of its scenic cave houses, the little cave chapel, romantic cave restaurants and idyllic picnic areas.
What shouldn't be missed is a visit during almond-blossom time, between January and March, when the valley turns into a sea of pink.
The Guayadeque ravine is an ideal destination to visit from the south of the island. The entrance to the valley is a 30 minute drive away and right at the foot of the valley you can find the Guayadeque Museum, which gives an interesting insight into the life of the Guanches; the aborigines that used to populate the barranco.
Museum in the Guayadeque ravine
Centro de Interpretación del Barranco de Guayadeque:
Address: Carretera del Barranco de Guayadeque, Agüimes
Opening hours: Tuesdays through Saturdays 9:00 am – 05:00 pm. Sundays from 10:00 am to 06:00 pm. Closed on Mondays.
Entrance fee: Residents: 2€ – Non-Residents: 2,50 € – Children and pensioners: 1€
Website: www.aguimes.net
Hiking in the Guayadeque ravine
The Barranco de Guayadeque is an insider's tip among hikers. You can explore the valley on your own or take part on guided hiking trips. Here are two popular trails:
· Guayadeque – Marteles – Guayadeque
16,78 km. – Degree of difficulty: moderate
You can find more information here.
· Montaña de las tierras – Caldera de los Marteles – Leretas (circular route)
12,68 km. – Degree of difficulty: moderate
You can find more information here.
Check out the following map for additional trails.
Categories: Gran Canaria
« Barcelona Princess Hotel have launched its sustainable gastronomy 360
10 reasons to visit the Dominican Republic – Princess Hotels »