We are back! We announce the opening of the first hotels in the Caribbean!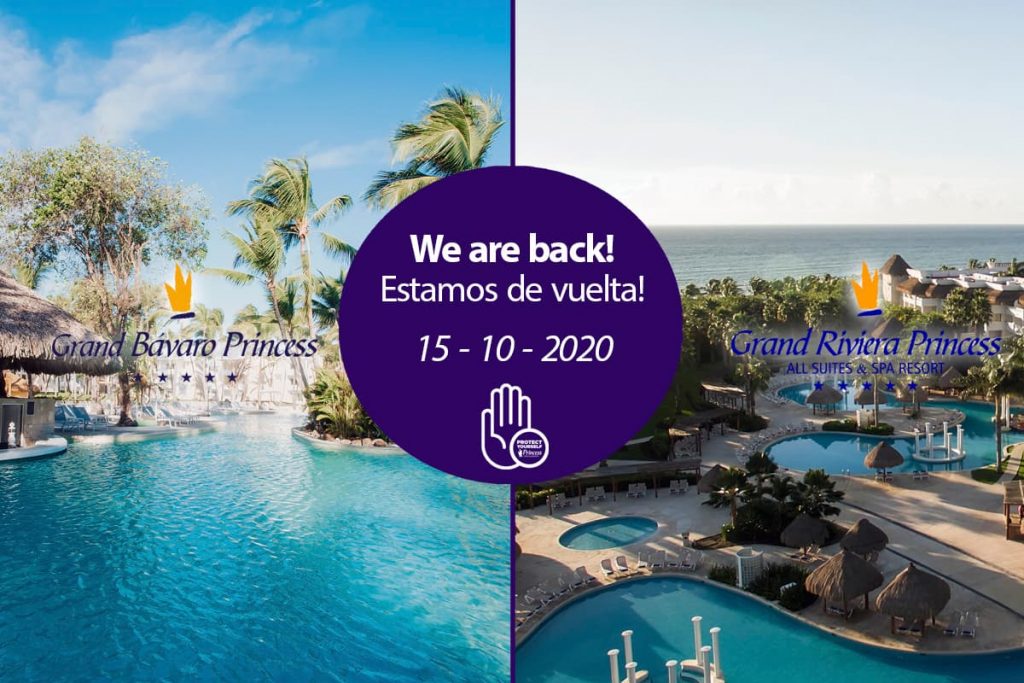 After these uncertain times, we can finally say that we have opened the doors of the first hotels in the Caribbean! We are eager and eager to welcome you.
To make this possible, we have been working on a strict protocol under the motto "Protect Yourself". Seal that guarantees quality and compliance with all health measures imposed by the authorities. Little by little, we are seeing how everything is returning to the new normal, taking the pertinent measures, following the regulations duly monitored by government institutions and making our hotels a safe place.
The Hotel Grand Bávaro Princess reopens its doors in Punta Cana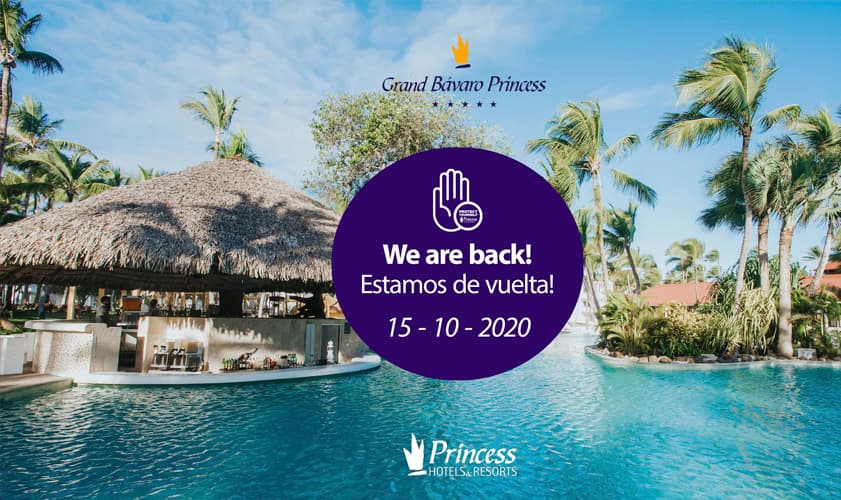 Of course, at the Grand Bávaro Princess hotel we have also prepared for you! We have been working in detail on the health and cleanliness protocols to reestablish our operations. Always balancing the safety, well-being and health of our employees and of you, our customers.
A hotel designed to adapt to the needs of our clients. Discover the fun offer for families and children in our family rooms. Relax and enjoy the love in our romantic Honeymoon suites. If you are looking for exclusivity, Platinum awaits you with its unique restaurants, private beach service and elegant rooms. Even modern meeting rooms for business trips and conferences. A wide, wide dreamlike tropical beach with miles to walk around. You cannot miss seeing a sunrise on the seashore!
In a word, we are so excited to be able to get the kitchens back up and running, to see our dear customers at our facilities again, and to do what we do best again: create a memorable Caribbean vacation!
The Grand Riviera Princess Hotel reopens its doors in Riviera Maya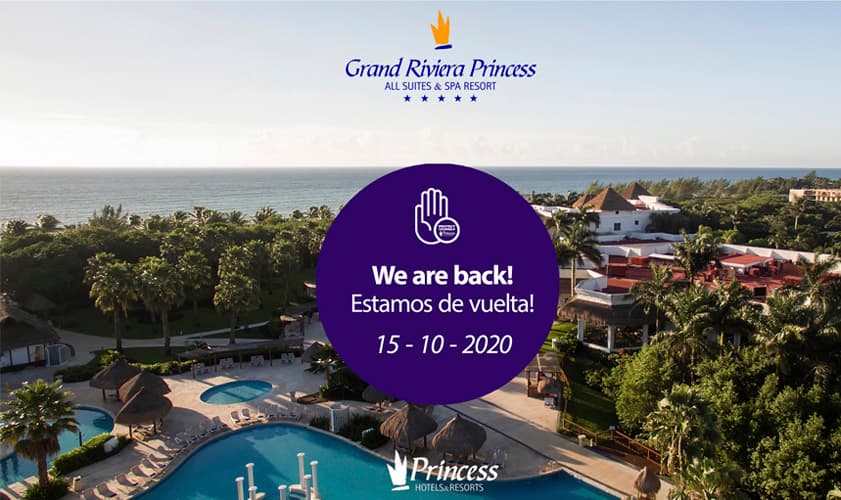 Today is a very happy day for the Princess Family. On October 15 will be the reopening of the first of our hotels in Mexico reopens its doors and begins to receive, our dear guests! The Grand Riviera Princess Hotel opens its doors! We are prepared and more eager than ever to receive you and enjoy a more than deserved vacation.
The Grand Riviera Princess hotel is located in Playa del Carmen, one of the most recognized areas of the Riviera Maya. A hotel designed for both families and couples. From comfortable family and romantic rooms, to a Spa to relax and specialty restaurants. You will discover a relaxed environment in which to enjoy the Caribbean.
During all this time our hotels were closed but our collaborators continued working to adapt our hotels to the new hygienic needs. Also, to keep our hotels clean, orderly and ready to receive our guests.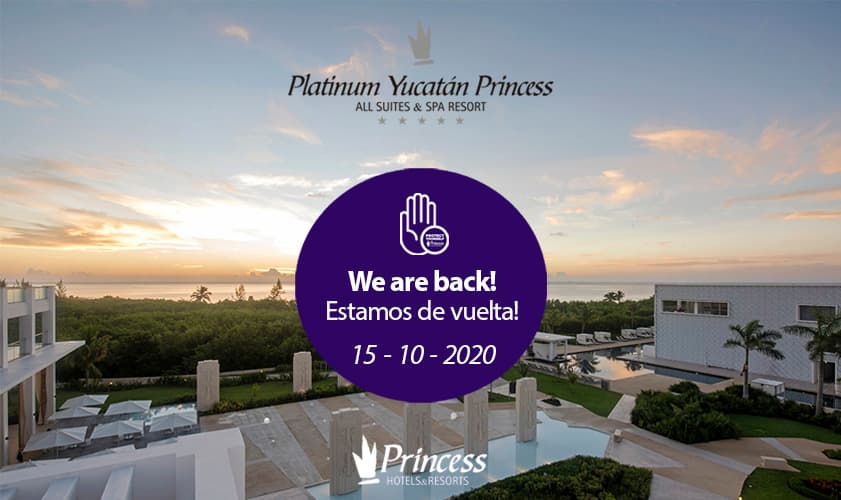 We are waiting for you to give you the unbeatable attention that we have accustomed you in an environment full of comfort and luxury so that you can enjoy a well-deserved vacation at Princess Hotels Caribe. We wish you and yours are well. We continue working to offer you maximum security in our facilities. We look forward to seeing you more than ever! See you soon!
Categories: Caribbean, Punta Cana, Riviera Maya
« Certificate of Guarantee for the Prevention of Covid-19 – Caribbean Princess Hotels
5 Princess Hotels Caribbean resorts have been awarded Travellers Choice 2020 Best of the Best »