Certificate of Guarantee for the Prevention of Covid-19 – Caribbean Princess Hotels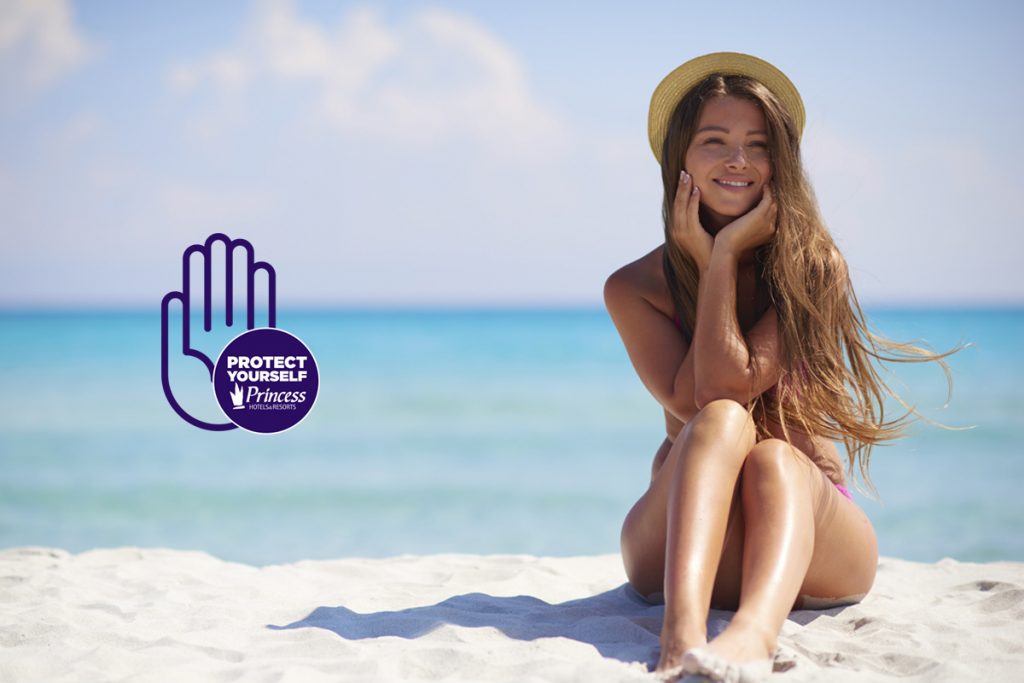 Princess Hotels in the Caribbean works with quality companies to ensure an efficient disinfection in their hotels. The best prevention against the spread of infection is to offer a quality seal that guarantees the safety for our customers and workers.
Cristal International Standard, a company leader in health, security and quality

Our hotels in the Riviera Maya and Punta Cana have worked for years with Cristal International Standard, a company leader in quality and risk management services.
The Cristal International Standards company, has developed the following modules to guarantee that standards are accomplished correctly:
Posi Check:

A response to Covid-19 including pre & post crisis requirements for hotels to open safely and to continue being safe long into the future.
Room Check:

They are in charge of the room cleaning in accordance with international standards regarding housekeeping cleanliness and hygiene.
Standards Check:

Allows you to effectively track all the components that will ensure that your international standard certification is up to date and relevant at all times.
Food Check:

Is based on the processes recommended by the WHO and governments worldwide to ensure safety in food hygiene.
Pool Check

: The Cristal System ensures that the pool water is clean and clear, and that pool equipment is in good working order.
Aqua Check:

Designed to reduce the risk of Legionnaires' disease, and includes accurate maintenance records, temperatures and disinfection levels.
Eco Check:

Monitor's environments and ethical practices which include sustainability and workers conditions.
Crisis Check:

Allows you to be prepared for natural disasters where they are a potential threat to business continuity.
Fire Check:

Audits your fire safety system to ensure it is effective and compliant with legal requirements.
Safety Check:

Monitors and reports on everyday health and safety items such as slips and falls.
Check Point:

A complete check of the safety standards on the guests behalf. An overall audit of all of the above adapted to the travel industry.
Posi Check is a new specific risk management module for Covid-19. Princess Hotels in the Caribbean has this newly designed audit programme to offer an effective response to the health crisis. We have Room Check to guarantee the security in cleaning services, with international standards for cleanliness and hygiene in the rooms.
Diversey, cleaning and hygiene leader company

In the Riviera Maya Diversey, a world class company, offers us solutions to cleaning and hygiene in our hotels. They are professional experts in hospitality and healthcare offering quality and innovations values. Diversey has up to date knowledge about regulations, hygiene risks, security, cleaning and hygiene methods to offer us safe and quality products in the following scopes:
Their experience ensures the optimal solutions for our hotels, reducing the consumption of resources and environmental impact. In our operations we comply with hygiene and safety regulations but together with Diversey we can optimize our processes, evaluating the safety in hygiene and training.
ProQuimia, laundry cleaning and hygiene solutions

In our Punta Cana Hotels we offer quality laundry services through ProQuimia. The hygiene processes are the key for the desired cleanliness. The linen is treated with the maximum rigor and only the best products for cleaning and disinfection are used. The processes comply with current legislation and the highest environmental standards. We want our customers to enjoy: clean, disinfected and odor-free linen.
ProQuimia offers personalized advice and training to obtain the maximum efficiency level in the laundry, optimizing energy resources and reducing the environmental impact.
Quimocaribe and Ecolab, protection guarantee

We work with Quimocaribe and Ecolab in our kitchens, rooms and common areas for our Punta Cana hotels. We want the best service and attention for our guests. The hygiene and cleaning is vital in this aspect. Their programmes guarantee the protection in our hotels.
Their continued investment and development guarantees the latest trend solutions, offering healthy environments, abundant energy, clean water and safe food. We rely on a network of specialized scientists and technicians who develop the best solutions for our hotels.
A company that shares their knowledge and experience to promote the best practices. Encouraging innovation and collaboration for a cleaner, safer, healthy and sustainable world.
Categories: Caribbean, Hotels, Punta Cana, Riviera Maya
Comments
« Protect Yourself, Commitment protocol for Covid-19 for Princess Hotels in the Caribbean
We are back! We announce the opening of the first hotels in the Caribbean! »