Summer comes to La Terrazza of Negresco Princess Hotel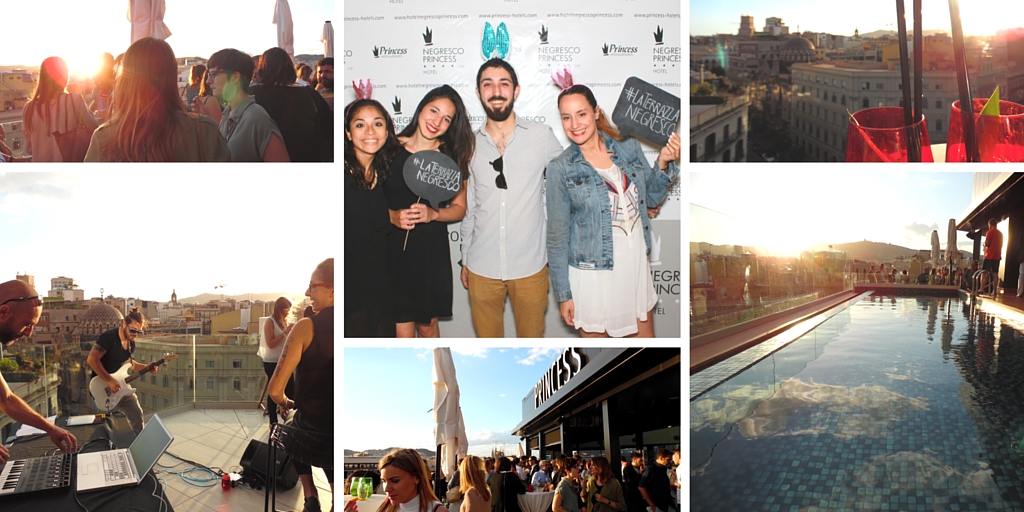 Negresco Princess Hotel, a hotel located in the center of Barcelona, has started its summer season. It organized a big cocktail in its terrace La Terrazza.
Over 200 persons went to the inauguration where they enjoyed a wide range of tapas and drinks. They could also enjoy live music as well as the best views of Barcelona.
Check out our opening party in this link.
La Terrazza is situated in the seventh floor of the Negresco Princess Hotel. Besides the bar service, it also has a solarium and a pool.
We invite you to come to La Terrazza of this urban hotel of Princess Hotels & Resorts every Thursday, Friday and Saturday during summer season (20-23h) where you will enjoy DJ's live music while you have a drink with your friends and you enjoy Barcelona views.
Categories: barcelona
« Princess Hotels and Resorts presents its Environmental Protection Strategy
Things to do in Gran Canaria: Teror & Finca de Osorio »