Princess Hotels and Resorts presents its Environmental Protection Strategy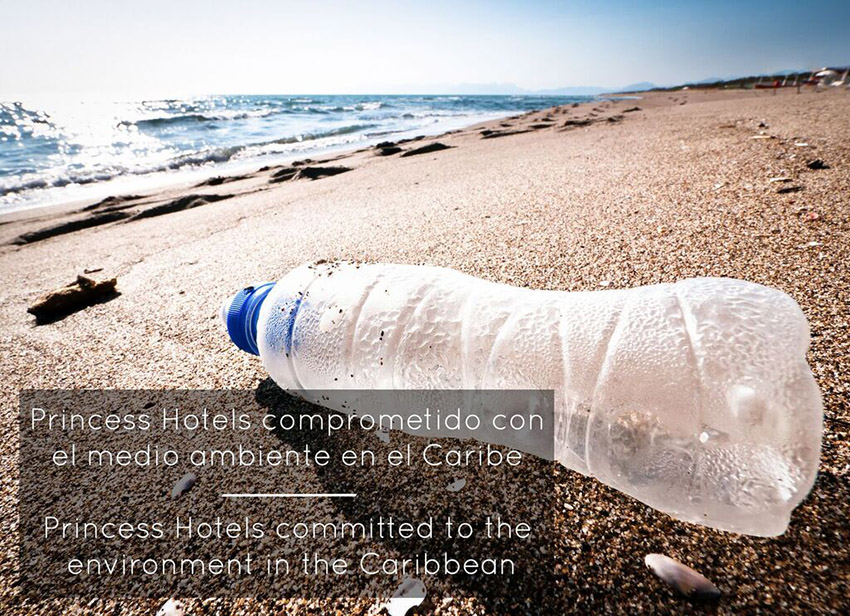 At Riviera Maya we are fully aware of the importance of protecting the natural environment so that we may continue to enjoy the wonders that nature has given us in the future.
One of the main attractions in the Mexican Caribbean are its beautiful pristine beaches. It is therefore vital that we raise awareness among both visitors and residents about respect for the environment.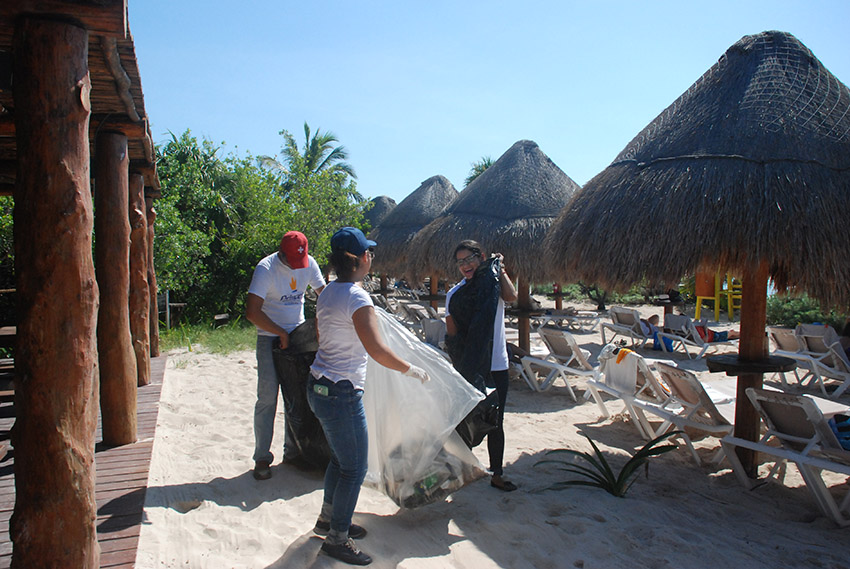 In 2016 we have set an objective to reduce the amount of waste on the beaches and in the mangrove forests near our hotels in Riviera Maya and Punta Cana. Think about this: if we stopped leaving rubbish on the beach, our oceans would be 67% cleaner.
We are therefore taking the following measures:
Reduce the number of cigarette butts left on the beach. They make the beach dirtier and are also pollutants that can take up to seven years to biodegrade. To help achieve this objective, we have increased the number of ashtrays on the beach and we will carry out regular awareness campaigns for guests in our hotels in Playa del Carmen and Punta Cana so that they can help us achieve our objective.
The second objective is to reduce the use of drinking straws in hotel bars. Not only are they of little use, but they are not recyclable and may take decades to break down, making them one of the pollutants that causes the most harm and for the longest period of time to the environment.
Carry out workshops and environmental education activities aimed especially at the children of employees at events organized by the hotel, such as the Platinum Yucatan Princess, to raise awareness among young people about the 3R's of ecology: Reduce, Reuse and Recycle.
Comprehensive clean-ups of the beach and mangrove forests, while also raising awareness about the impact of humans on nature, reminding people that garbage thrown away far from the beach always seems to find its way to the sea, and that waste like cigarette butts will cause serious health problems and even death to turtles, birds and whales, as well causing unbalance in the ecosystem with very serious environmental consequences.
Last, but not least, at Princess Hotels and Resorts we will replace normal disposable plastic cups used in bars for transparent polycarbonate glasses which is a biodegradable material with a much lower environmental impact than conventional plastic.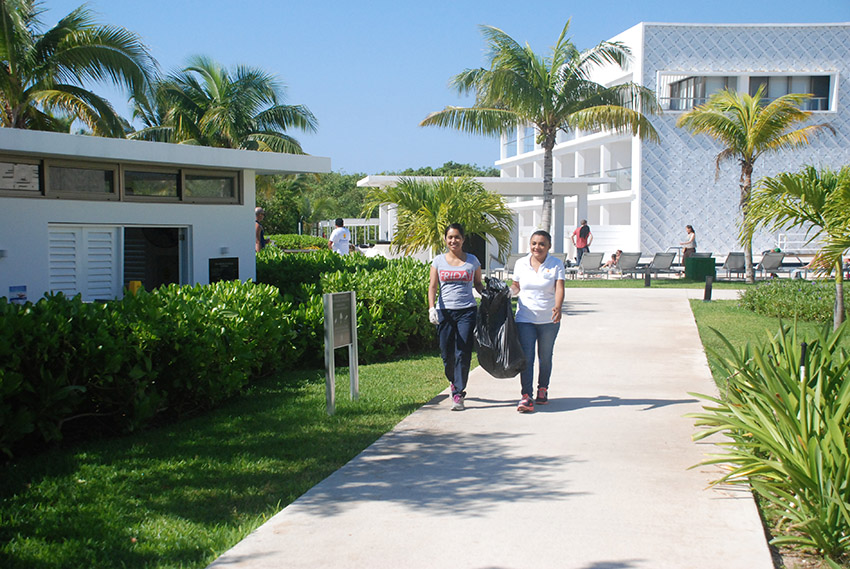 These simple steps will help each of us contribute and make an important difference in preserving the wonderful natural environment at the beaches in Riviera Maya in the Mexican Caribbean and Punta Cana. Help us raise awareness.
Categories: barcelona
Comments
« Find out the opinions of our guests in our all inclusive hotel in Playa del Carmen – Grand Sunset Princess
Summer comes to La Terrazza of Negresco Princess Hotel »