Spa Princess Hotels Riviera Maya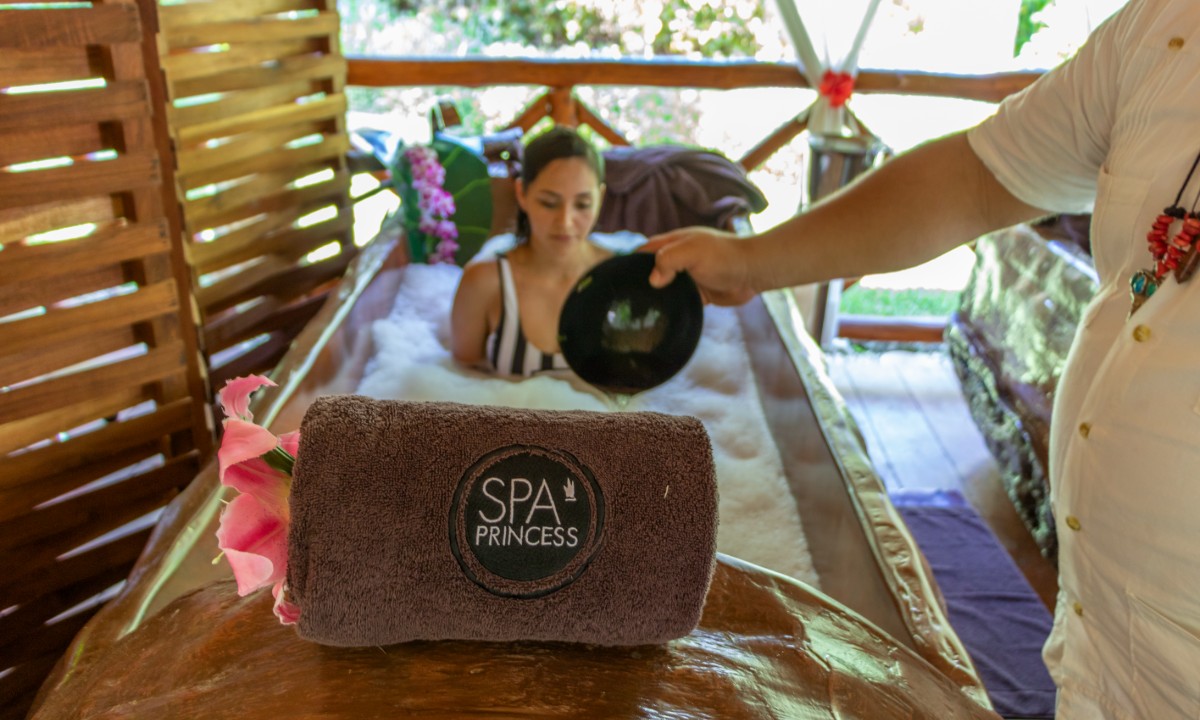 The Riviera Maya has established itself as the perfect destination for connecting with nature, for adventure, exploration and learning more about the mythical Mayan culture. It is a place that offers more than just entertainment; tourists come here to find themselves, to recharge their batteries and to shake off bad vibes.
Experience the Princess – Maya Spa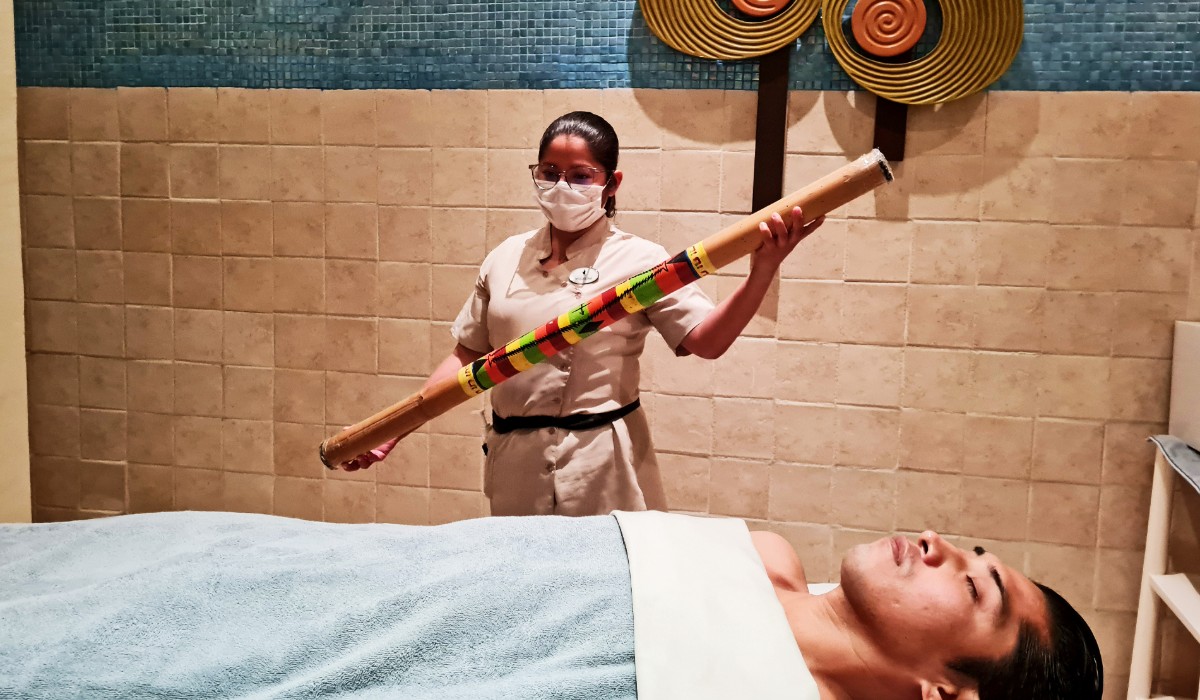 If you are staying at Grand Riviera Princess or Grand Sunset Princess, you will find the Princess Spa right in the main square, next to the gym. If you are staying at Laguna Villas, you will have access to this incredible oasis from 9 am to 7 pm.
The Princess Spa offers a variety of massages, inspired by pre-Hispanic rituals, combining relaxing and deep tissue techniques. The atmosphere is positive and relaxing, using carefully selected lights, sounds and aromas to free the body of tension from the very moment you arrive.
Each massage session begins with the rainstick, a Mayan musical instrument that imitates the sound of rain, creating a soothing sensation that fills the room. Once the body has adjusted to this environment, we begin with the "lullaby for the soul", the very first pressures we apply, which relax the body and prepare it for the different therapies on offer.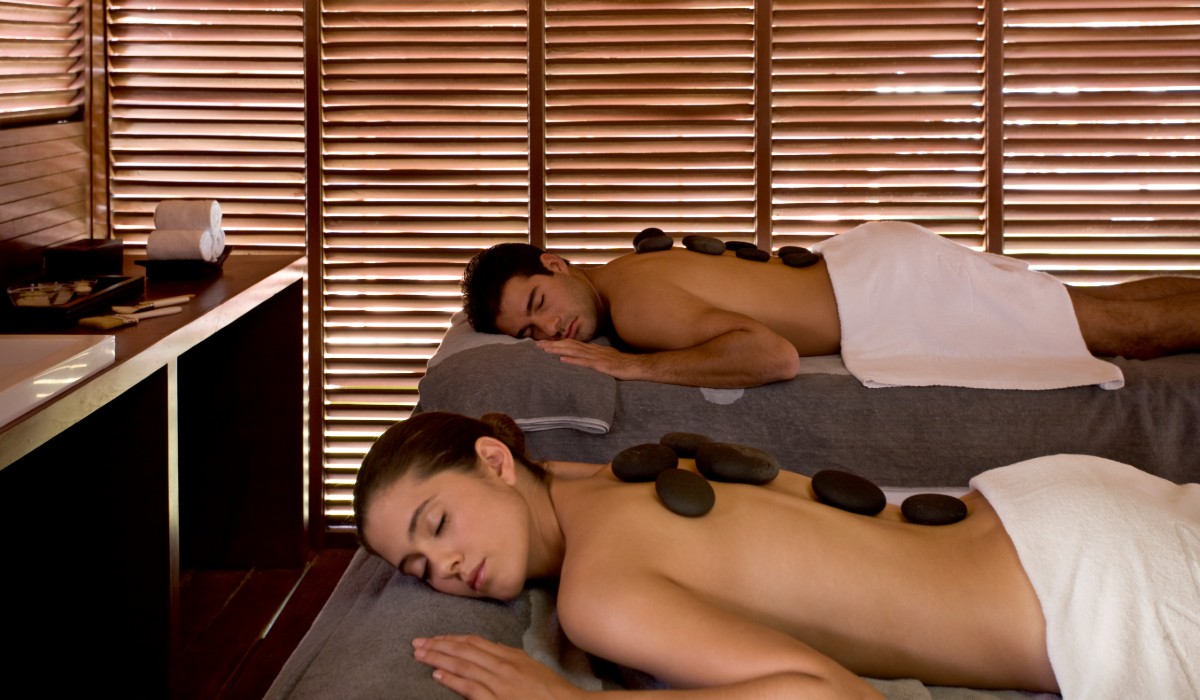 We start with the oldest element on earth, hot stones. Commonly known as "Las Abuelitas" (grandmothers), they cleanse the aura of bad energy. The stones are heated to a temperature that does not burn the skin, but penetrates with an invigorating heat that purifies the body as it passes through. Las Abuelitas are placed on different parts of the body, cleansing beyond the physical plane, and are followed by a deep tissue massage to relax and loosen the muscles.
This massage is applied with two rose quartz. Rose quartz is a stone that is known to act as an emotional healer. It helps to relax the muscles of the face and to brighten skin that has been dulled by stress and tension.
The quartz are then applied to align the chakras. There are 7 chakras in total: Root (to connect with mother nature), Sacral (to connect with our sexuality), Solar Plexus (to connect with our emotions), Heart (to connect with our identity), Throat (to connect with our voice and express what we really want to say), Third Eye (to see beyond our physical world) and, finally, Crown (to connect with the deities).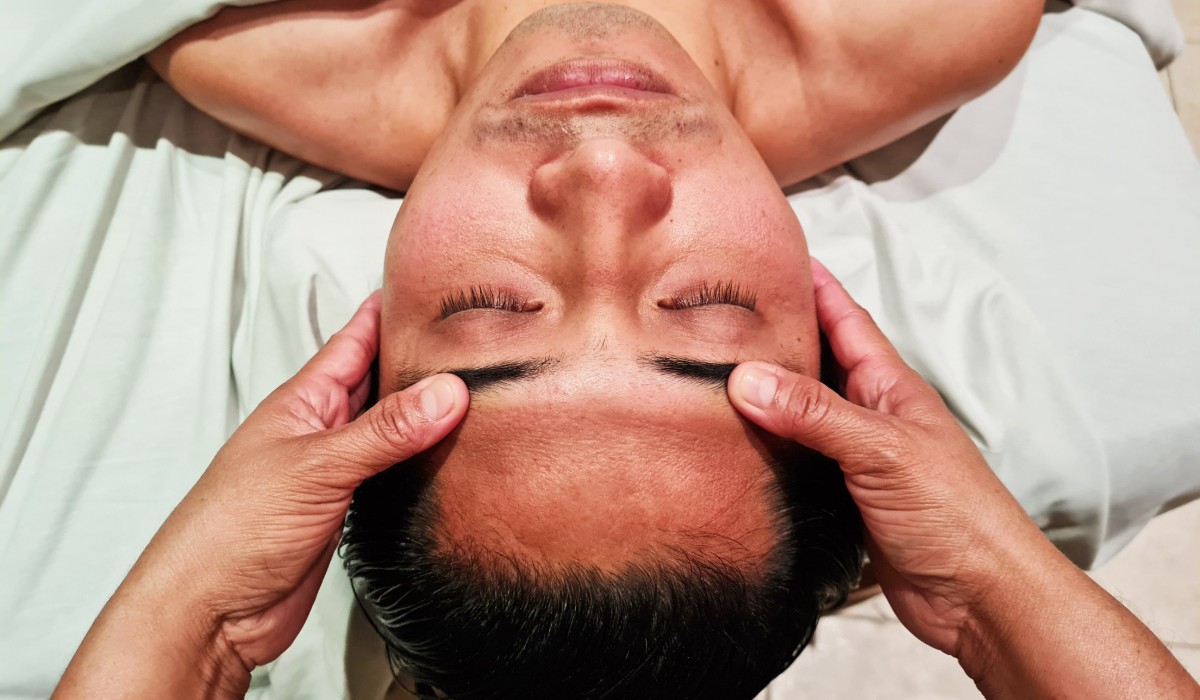 If you prefer a purely relaxing massage, this is exactly what you need. A relaxing massage using deep tissue techniques that relieve you of any stress and tension in the body.
Maya Spa – Platinum Yucatan Princess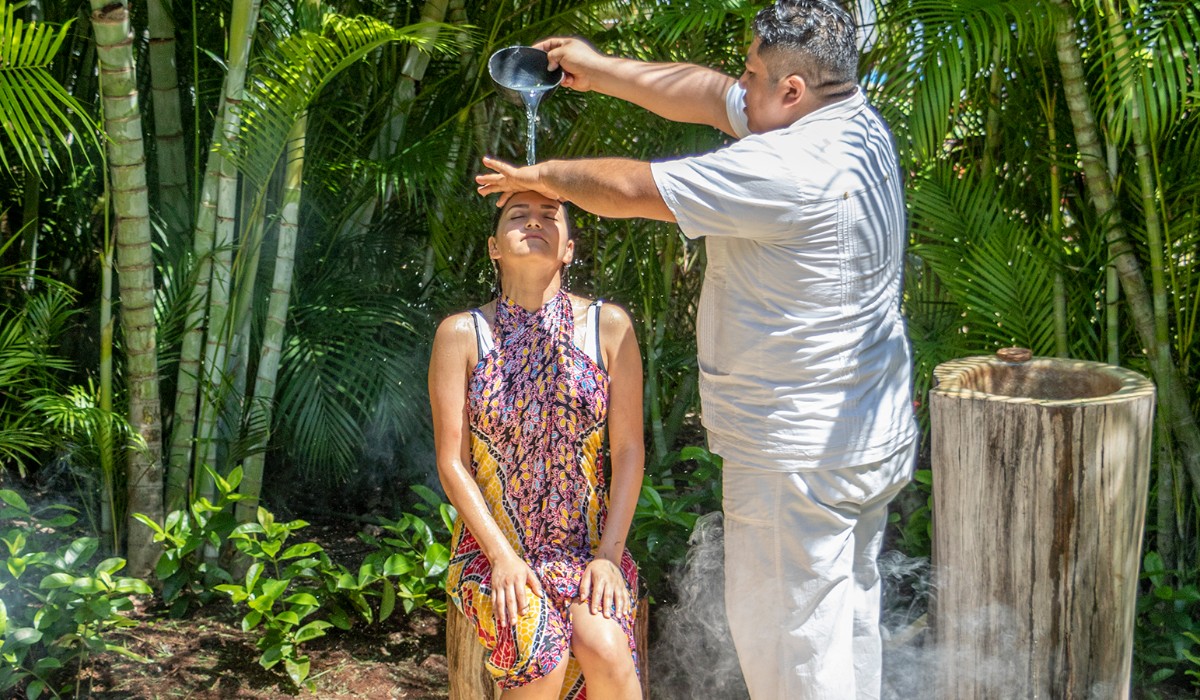 This spa is located in Platinum Yucatan Princess – Adults Only, and is open from 9 am to 5 pm. It is led by our shaman, in a harmonised space surrounded by nature, where we connect your emotions with your being. In this setting, you will experience a true connection with nature, based on the Tzolk'in. You will find treatments that combine physiotherapeutic techniques, spiritual and natural benefits, coming together to purify the body and improve your well-being.
The Tzolk'in is the Mayan calendar that governed important occasions and was used to perform rituals. Our shaman will read your Tzolk'in to determine which ritual is best for you, based on the 4 elements of nature:
Fire, Purifying Ritual
"I call upon the east, the lord of fire, the magic of midnight, to cleanse my body and soul, let it be so."
With the Eagle, we begin our sensory journey where our sensory processes are located, culminating in the internalisation of the night.
Mayan symbols: Eagle, Connector of Worlds, Moon, Human and Night.
Air, Spiritual Ritual
"I call upon the west, the lord of the air, the magic of midnight to cleanse my body and soul, let it be so."
This ritual informs us of our intellectual process, from its beginnings with spoken communication, language, to the silence of reflection.
Mayan symbols: Serpent, Warrior, Storm, Wind and Skywalker.
Earth, Mayan Ritual
"I call upon the north, the lord of the earth, the magic of midnight to cleanse my body and soul, let it be so."
These symbols show the consecutive processes that we develop in the Physical, Material and Corporeal dimension.
Mayan symbols: Dog, Monkey, Seed, Earth, and Mirror.
Water, Pindas Ritual
"I call upon the south, the lord of water, the magic of midnight, to cleanse my body and soul, let it be so."
Water is one of the most important elements, it is the extrasensory part of our being.
Mayan symbols: Sun, Dragon, Magician, Hand and Star.
What are our massages like?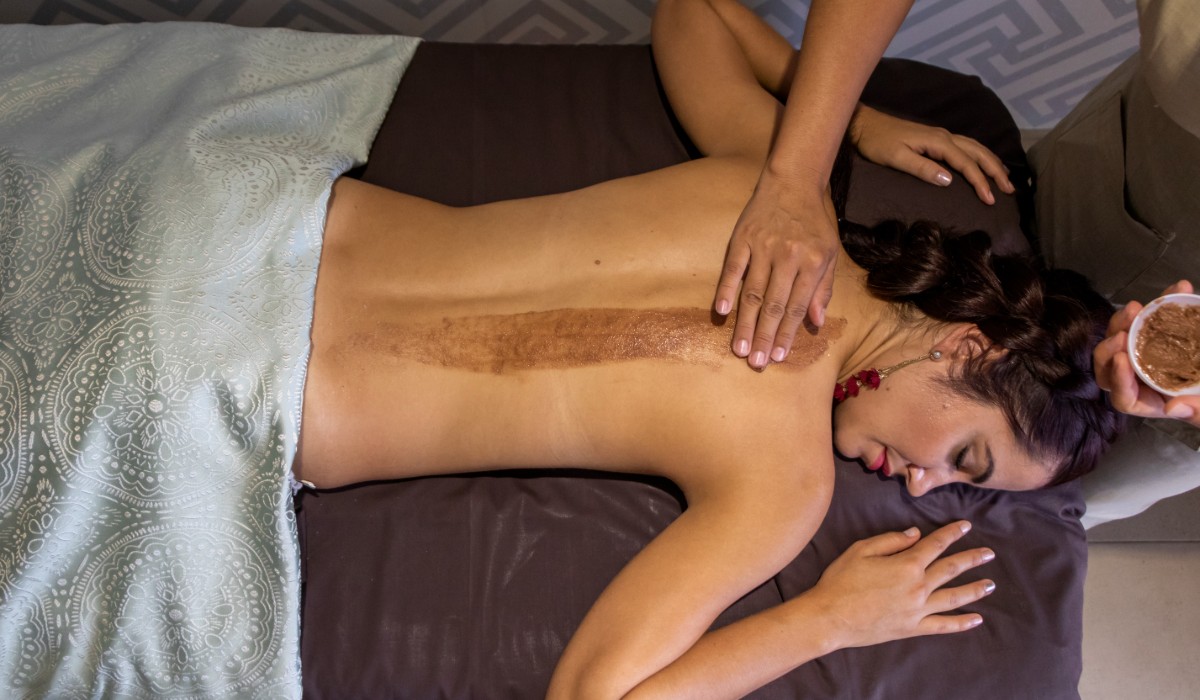 Our rituals can also be accompanied by massages and exfoliation treatments to complement your experience and help you reconnect with yourself or your partner.
To help you imagine what your experience would be like, here is an overview of our massages:
Mayan Massage:

Relaxing massage techniques, deep tissue, stretching, aromatherapy and rosemary essential oil, ideal for stiff backs.

Mayan Revitalisation:

Gentle pressure massage using different essential oils to awaken your senses and revitalise your spirit.

Mayan Healing

: Massage with aromatic pindas filled with healing herbs to detoxify your body and restore health to your life.

Ancestral Massage

: Hot stone, medium pressure and energetic massage to help relax your muscles and remove tension and stress.

Deep Serenity:

Gentle pressure massage to provide peace and tranquillity through connecting your mind and spirit.

Foot Ritual:

Foot exfoliation accompanied by a reflexology massage to bring relief to your day.
Princess Spa Packages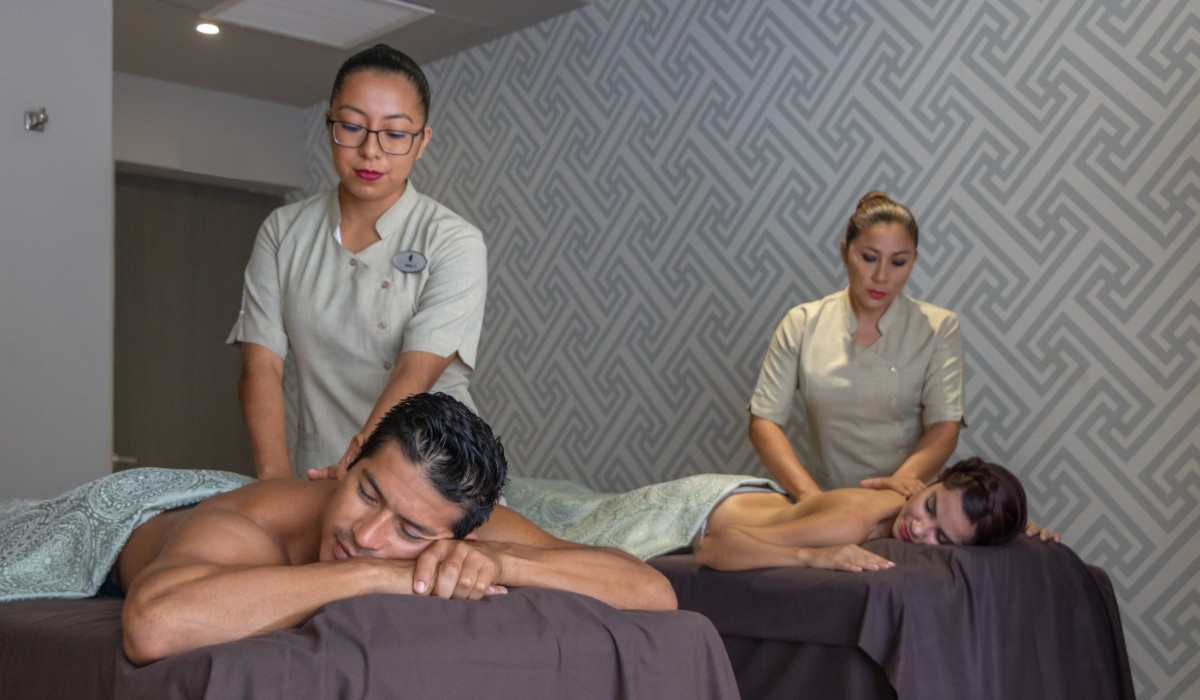 Mayan Romance

: Enjoy a 50 or 80 minute massage of your choice and a traditional Mayan bath with essential oils, accompanied by a bottle of sparkling wine for an unforgettable experience with your partner.

Relaxing Bath

: Submerge yourself in Mayan bath with aromatic and revitalising essential oils, accompanied by a head, neck and shoulder massage.

Moisturising Facial:

Suitable for all skin types, especially dull, dehydrated and lifeless skin. Cleanse and energise your skin with this soothing facial.
Reservations at Princess Spa
If you would like to find out more about us or make a reservation, please see the details for each hotel below:
Ext. 4908 & 4913
Ext. 6077 & 6078
How much do you want to relax? How badly do you want to connect with nature and yourself? Tell us about it, we'd love to hear!
Categories: Caribbean, Riviera Maya
« Platinum Zone: a luxurious enclave in the Guayarmina Princess hotel in Tenerife
Discover the most beautiful lighthouses in the Canary Islands »