Discover the most beautiful lighthouses in the Canary Islands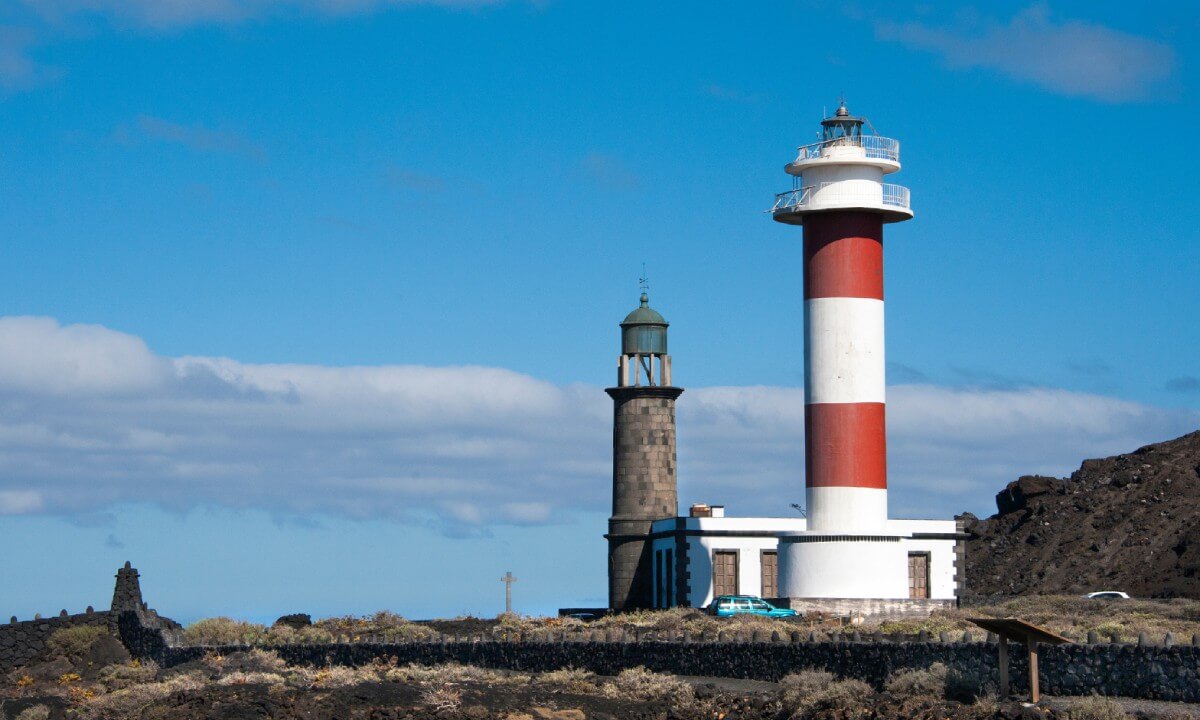 Lighthouses are a popular tourist attraction in coastal areas. In the past, they fulfilled an incredible important role: they helped sailors identify dry land, and the light signals would enable them to find out where they were. Thanks to satellite navigation lighthouses aren't so crucial today, but if technology fails they're absolutely essential.
There are a huge number of them dotted around the Canary Island archipelago. Which is why we've put together a shortlist so you can see the most beautiful lighthouses when you visit – all in spectacular coastal locations.
Fuencaliente lighthouse is just 11 minutes by car from our La Palma & Teneguía Princess resort. It's right on the southern tip of the island of La Palma. And you'll actually find two lighthouses when you get there: one built in the early twentieth century which suffered extensive damage when the Teneguía volcano erupted in 1971, and another more modern one, built after the event. You'll definitely want to take some stunning pictures of this quirky lighthouse at sunset, but a trip to the Centro de Interpretación de la Reserva Marina de la isla de La Palma (La Palma Marin Reserve Visitors' Centre) is something else to bear in mind – it's been there since 2006 and you'll find it inside the old lighthouse.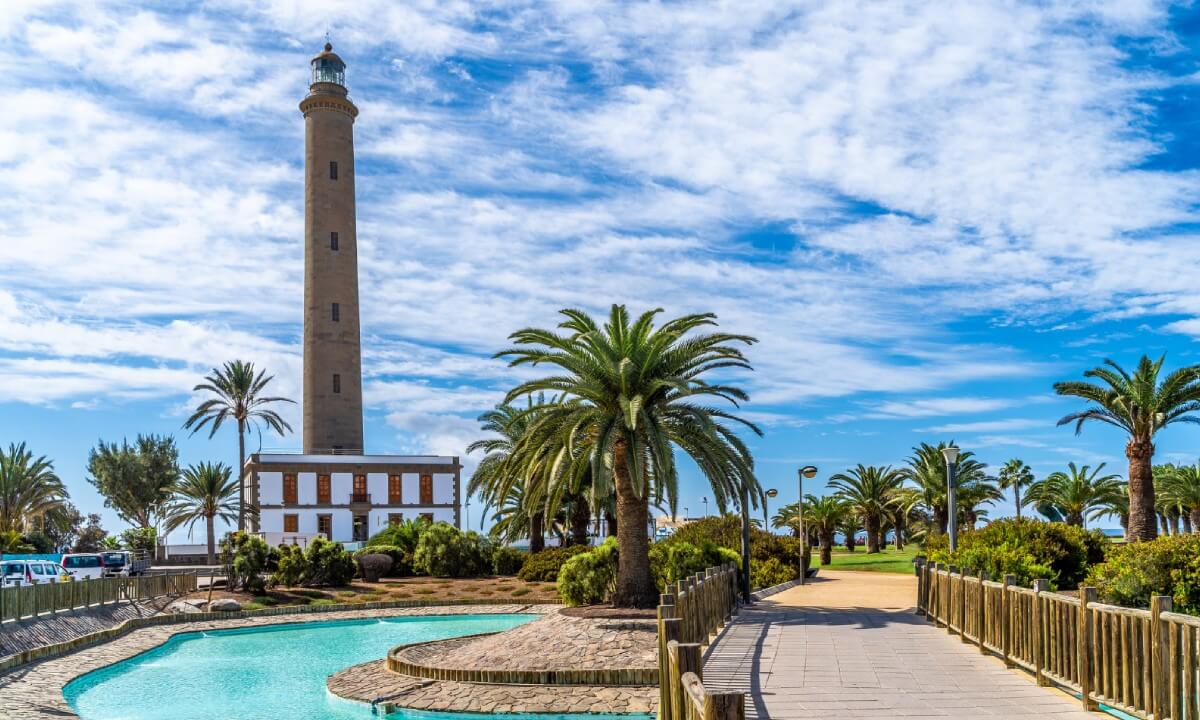 This lighthouse is an emblem of Gran Canaria. Maspalomas lighthouse is located in the south of the island, about 20 minutes' walk from our Maspalomas Princess and Tabaiba Princess hotel. It's a lovely walk to the tower – the work of Juan León y Castillo – which dates from 1 February 1890. It's one of the Canary Islands' oldest lighthouses, and is listed as a Bien de Interés General on Spain's heritage register. It's a must-see when you come to the island.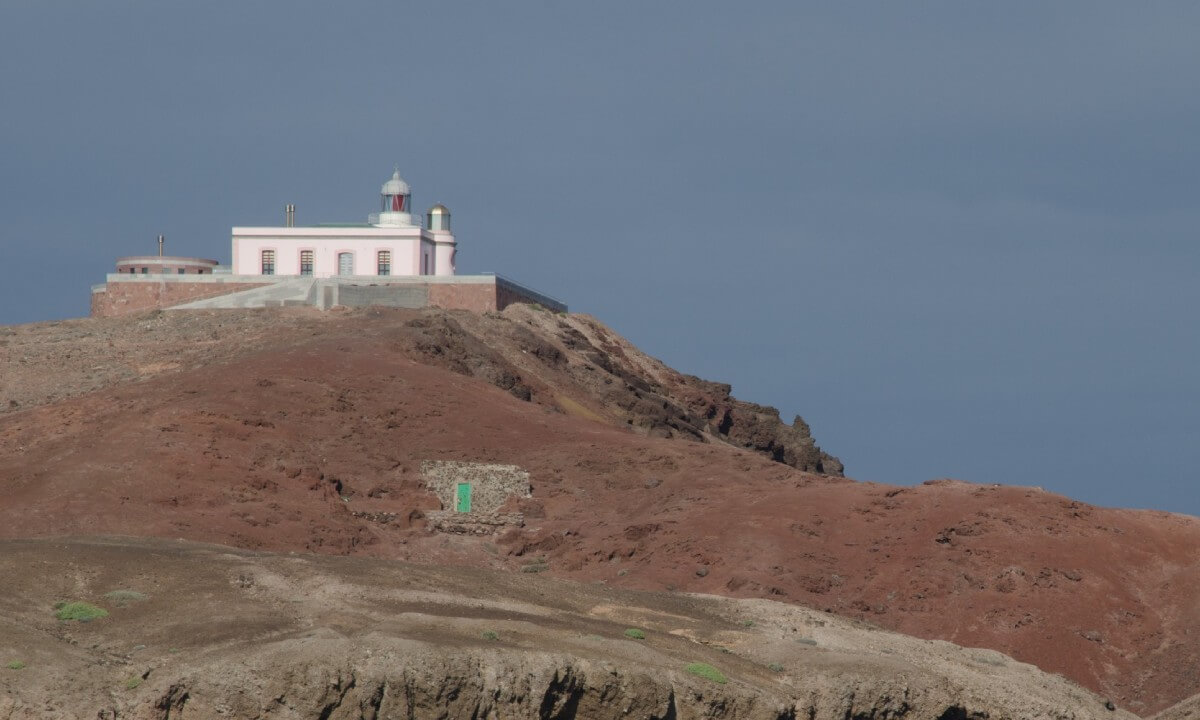 Agüimes coast (declared a natural monument) is home to Arinaga lighthouse, which is also the work of engineer León y Castillo. The 47-metre tower is located next to a rectangular single-storey building, which is now the Faro de Arinaga restaurant. Diners can sample fresh fish every day thanks to its seaside location, along with a wide variety of typical Canary Island rice and other dishes.
If you stop for something to eat when you visit the lighthouse, don't forget your swimming things. Cabrón beach is close by, to the north. It's a hidden paradise for scuba divers who plunge daily into the Atlantic to watch the seahorses, angelfish, pufferfish and sea snails inhabiting the Canary Island waters.
Let's hop to the neighbouring island of Tenerife where you'll find another must-see Canary Island lighthouse. Located at the southern tip of the island, Punta de Rasca lighthouse is a 32-metre high, red and white striped cylindrical tower, inaugurated in 1899. Also known as Arona lighthouse, it's one of Tenerife's seven lighthouses and the southernmost of all.
In the twentieth century, this arid part of Tenerife was almost inaccessible by land. The lighthouse keeper and his family used to live in the lighthouse, almost completely isolated from the rest of civilisation. Now, the lighthouse is a popular Tenerife tourist attraction, and you can get there easily by road. It's a 30-minute drive from Playa de las Americas.
Let's head for the island of Fuerteventura, specifically the north, where you'll find Tostón lighthouse just 5 kilometres from the town of El Cotillo. This tower took 6 years to build and became operational in 1897. Back then, this lighthouse – together with Martiño lighthouse in Lobos and Pechiguera in Lanzarote – played an essential role. It marked the shipping route in the strait between the two islands. Like most Canary Island lighthouses, it's not used by sailors anymore, but instead is home to a museum. The Museo de la Pesca Tradicional (Traditional Fishing Museum) is located inside Tostón lighthouse, where you can learn all about the customs and traditions of the Fuerteventuran fishing village. There's also an exhibition about exploiting natural resources sustainably. It's easy to access via a road flanked by the striking slopes of Fuerteventura's desert landscape on one side, and the immense sea on the other.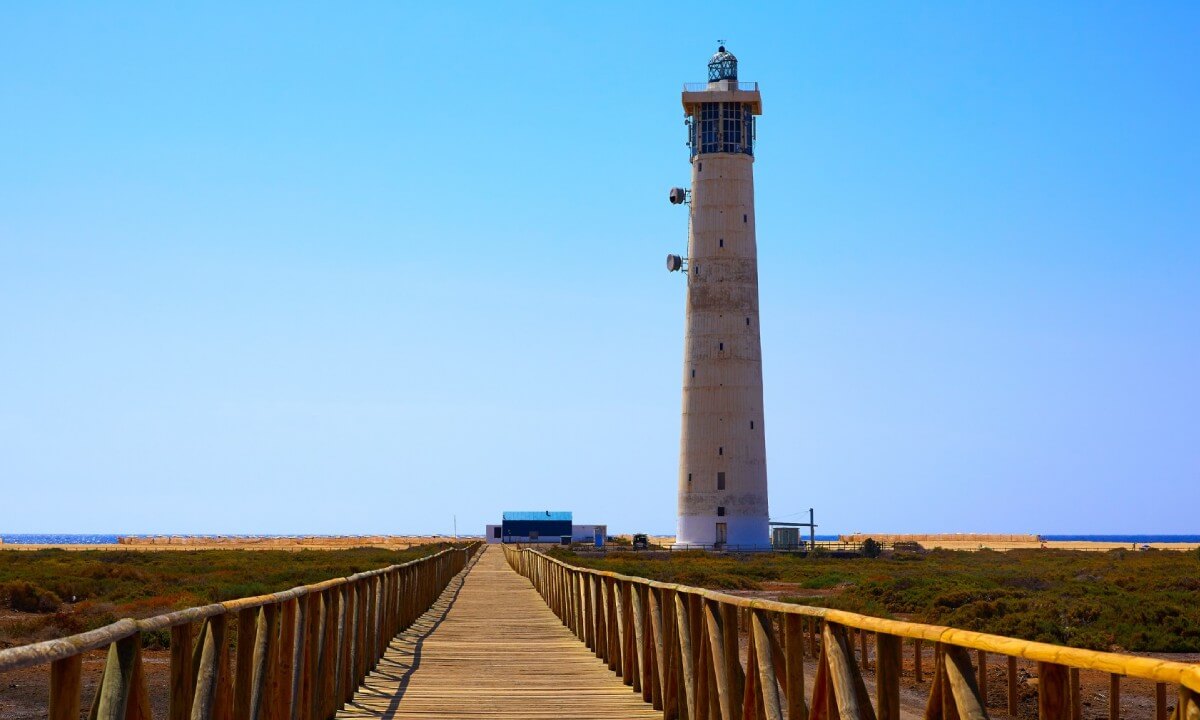 From the north of the 'Majorero' island let's head south to Jandía Peninsula. Morro Jable lighthouse is very close to our Fuerteventura Princess and Club Jandía Princess hotels. To get to the 11-metre tower, you need to cross a wooden walkway over the largest salt flat in the Canary Islands. It's easy to get to, whether on foot or by car, as it's right in the heart of one of the island's most touristy areas, between Morro Jable and Jandía beach.
Categories: Canaries, Tips, Fuerteventura, Gran Canaria, Be inspired, La Palma, Tenerife
« Spa Princess Hotels Riviera Maya
Enjoy the Caribbean this Easter Week! »