5 La Palma restaurants well worth a visit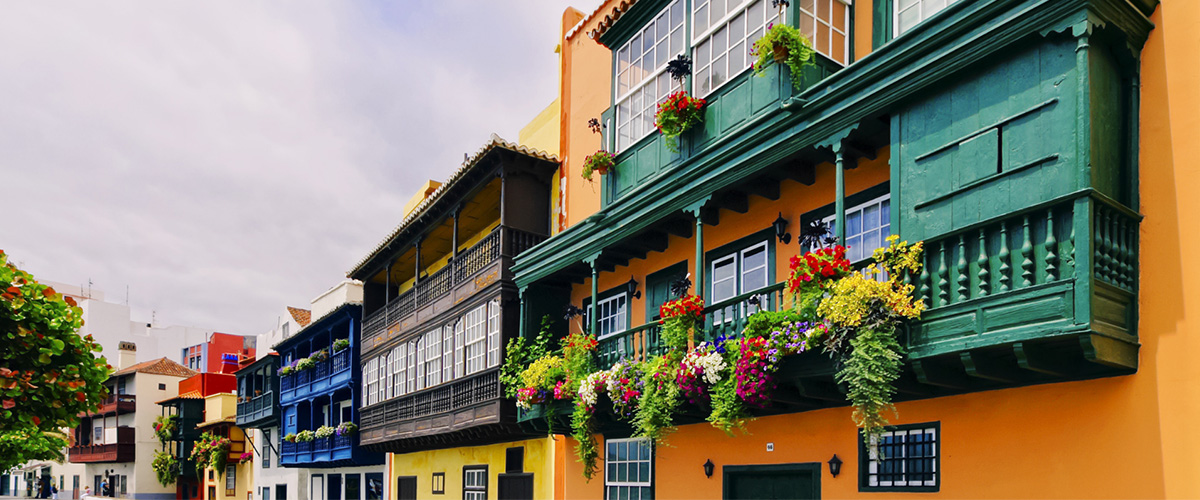 The charms of La Palma are scattered far and wide across the island. Its amazing volcanic landscapes set alongside lush forests are just one striking feature of this beautiful island. Sampling the delicious local cuisine in unique settings is another must for your to-do list when you visit one of the most enchanting corners of the Canary Islands.
If you want to utterly immerse yourself in this amazing Atlantic island and try the best of its tasty and varied gastronomy, here's our pick of 5 La Palma restaurants that are well worth a visit.
La Palma restaurants with awe-inspiring views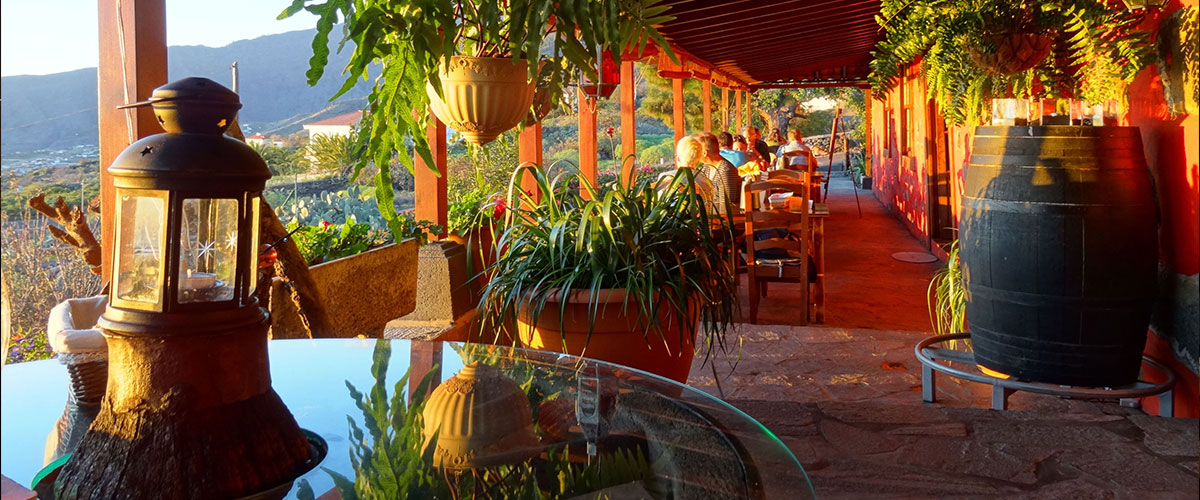 On the west coast of the island, this beautiful terrace overlooking the sea is the perfect spot to take in one of the island's best sunsets every evening. Huge flower pots brimming with plants and colourful flowers give a warm welcome to diners at Tasca Catalina, creating a fresh yet cosy atmosphere. This beautiful La Palma restaurant, located in the heart of the mountains 500 metres above sea level, serves a wide variety of tapas. Dishes come and go from the menu throughout the year: always seasonal, always local, and always of the highest quality. And this picturesque La Palma restaurant has even more. An extensive range of meticulously selected wines to accompany each of the dishes – one of its most irresistible desserts for example, which you won't find anywhere else: their 'barraquito' tart, an indulgent coffee and cream dessert.
Fuencaliente salt pans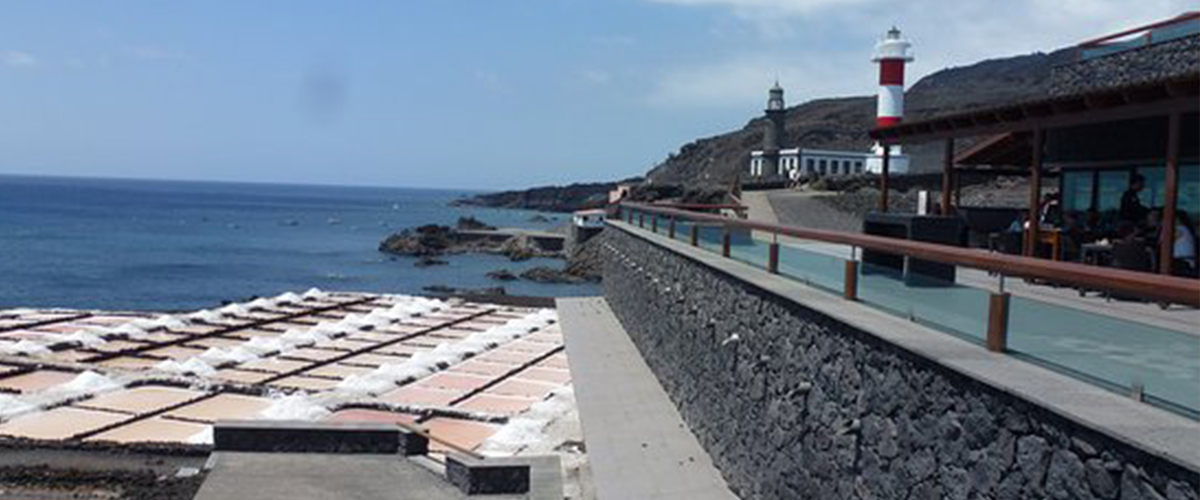 Let's head from the west coast to the southernmost tip of the island: Fuencaliente salt pans. Another La Palma restaurant you have to try is located over the salt pans: El Jardín de la Sal. This restaurant is about more than its stunning location. The menu features dishes in which local produce takes centre stage. When you go, you have to try the grilled cheese with red 'mojo' sauce and 'gofio' maize powder, followed by their delicious grilled pork (sourced from local black pigs) over puréed potatoes and peas, and finally the delicious coffee ice-cream with meringue milk, a Licor 43 gel and fleur de sel.
You couldn't fail to be impressed by this island's landscapes and gastronomy. Whichever part you visit, you'll find restaurants that come with spectacular views guaranteed. In the north-west of La Palma you'll find Restaurante Azul. It may have been refurbished in the year 2000, but it has very much kept the essence of traditional Canary Island style. This enchanting La Palma restaurant has retained its original roof and most of its doors, windows and tables in Canary Island pine. These little details make it an extra special place to sample the rich gastronomy of the islands.
Restaurante Azul switches its menu on a regular basis, based on the seasonal ingredients available and brilliant ideas from its chef – a true innovator who chiefly uses ingredients from this isla bonita.
Dining in the stars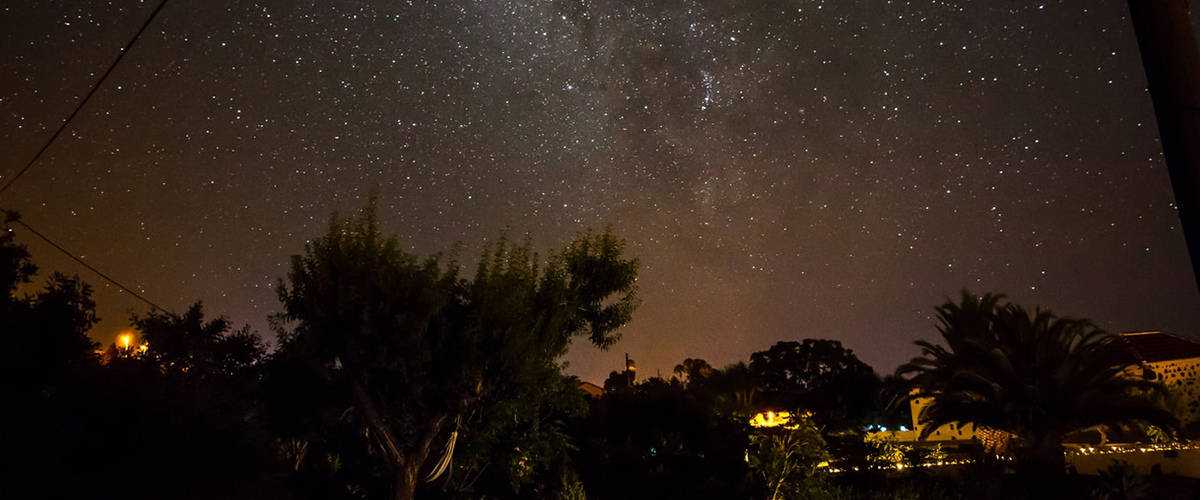 Bordering on the west coast of the island, before you get to Tijarafe municipality, you'll find another obligatory La Palma restaurant destination: La Muralla. From its breath-taking glass-fronted terrace you can take in one of the best views of the western coast: enjoy your meal perched over the green hillside with the infinite ocean as a backdrop. Located high up on the hillside of the island's mountains, this is the perfect spot to indulge in the delights of La Palma cuisine as you enjoy a magical evening under one of the best skies in the world. When you go to this La Palma restaurant, you absolutely have to try its famous Nido La Muralla: a nest of rosti style potatoes on a bed of sweet and sour sauce. It's a hit amongst all who dine there – whether local or international. For meat lovers, their magnificent pork ribs are paired with honey flavours – sheer perfection. For dessert, their soft ice cream with fresh figs is sure to leave an exquisite taste in your mouth.
On our trip around the island, we couldn't fail to mention another place that's as charming as its dishes are delicious. La Palma restaurant El Tendal, a gastrobar, is located in the archaeological site of Barranco de San Juan in Los Galgutos. As well as fine dining, this unique and historic enclave in the north-east of the island is famous for its impressive natural cave. Measuring more than 60 metres wide, the cave was inhabited in ancient times, and has settlements, three cemeteries and a small area of cave engravings. Here the nature, history and gastronomy of the island come together: the perfect day trip for anyone who visits.
« The Canary Islands' vocabulary you should know before travelling to the archipelago
The best Hollywood movies shot in Mexico »