7 ways to celebrate Mother's Day at Princess Hotels Caribe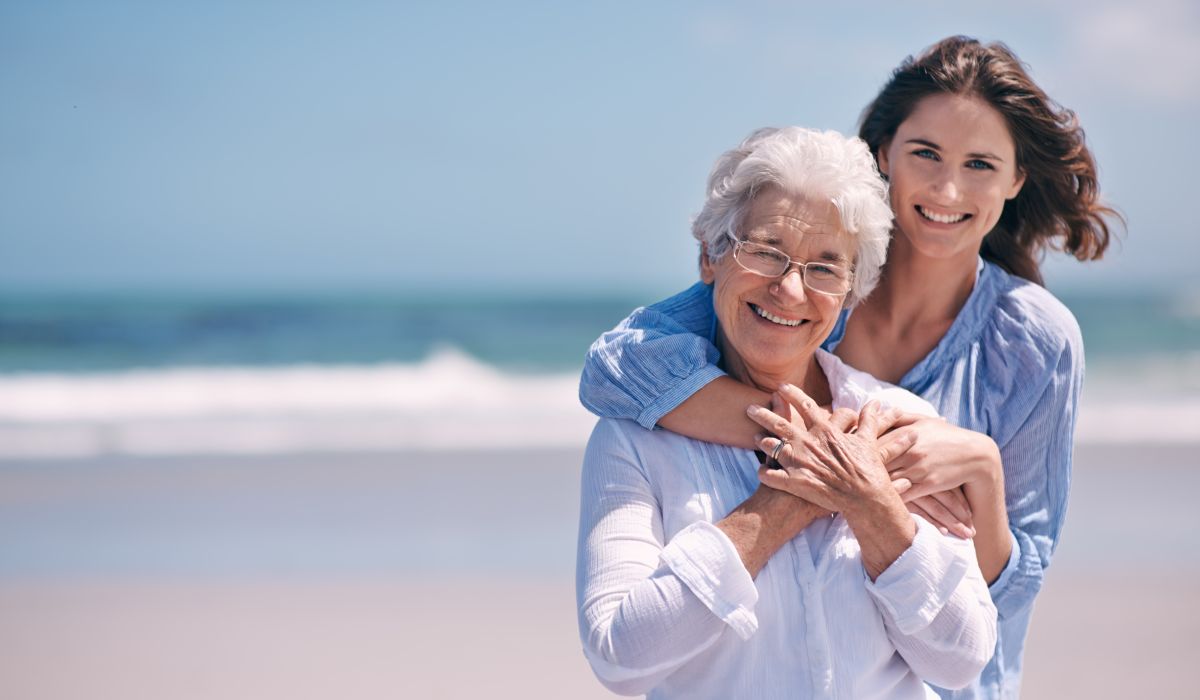 What better gift for your mother than a few days of relaxation and fun? You can have all this with Princess Hotels Caribe.
Mother's Day is a great celebration where we can remind our mums how much we love and appreciate them. Today, we would like to inspire you with some ideas to honor your mother at one of our destinations, Punta Cana or Riviera Maya.
Mother's Day in Riviera Maya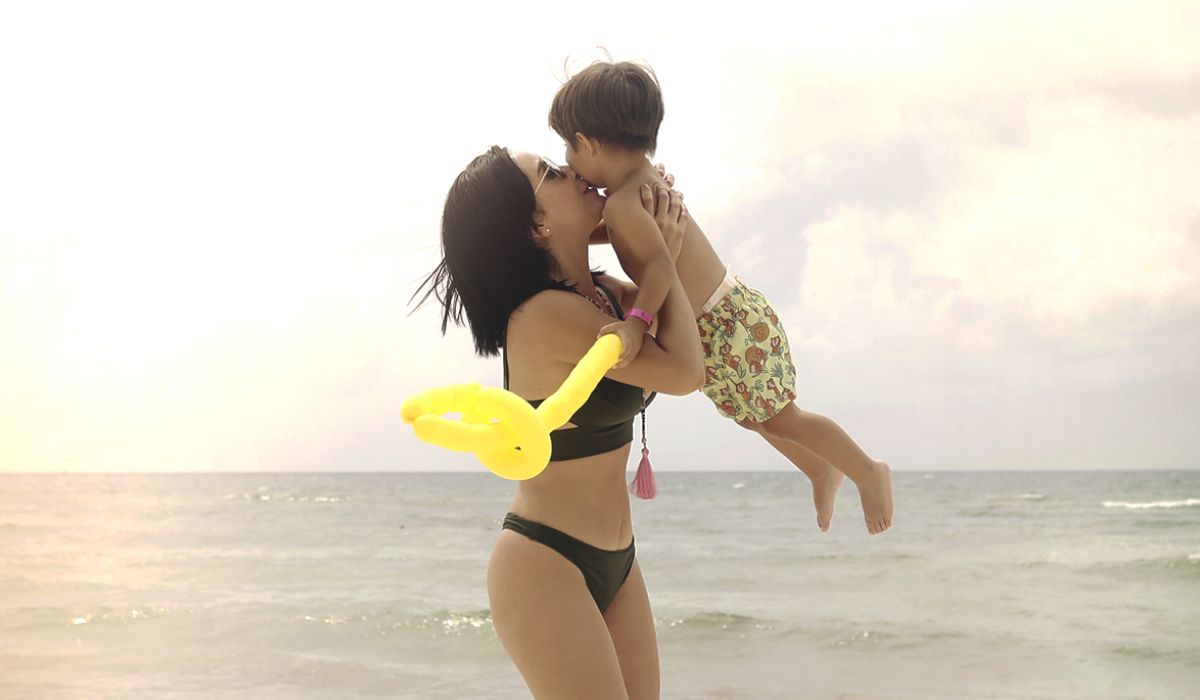 Mother's Day is one of the most important days in Mexico, when all families gather to celebrate their most important members, their mothers.
Unlike other countries, Mother's Day is celebrated on 10 May in Mexico, regardless of what day of the week it is, and it is celebrated in a big way.
One of the most common gifts is a getaway for mum or a family trip, and there is nothing better than celebrating this special occasion in Riviera Maya.
Here are a few ideas for things you could do while in Mexico.
1. Enjoy Cozumel Carnival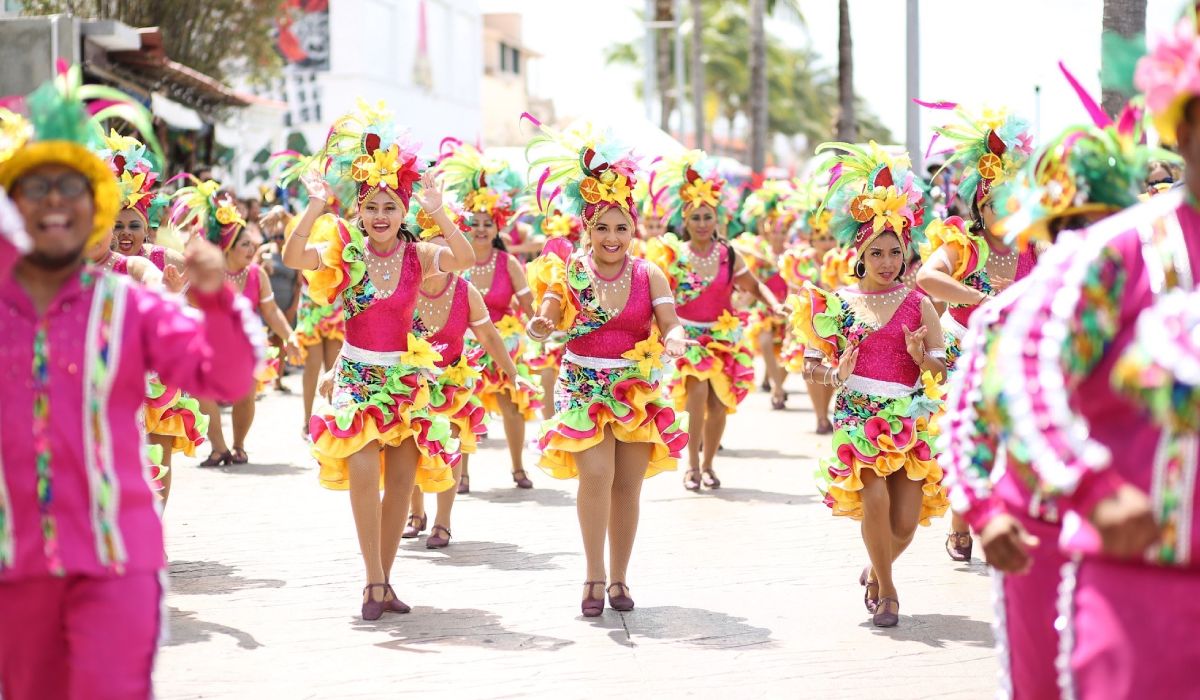 This year, the carnival will take place from the 24 April until 24 May, so if you have the time and the desire to dance, we recommend that you take advantage of the Cozumel Carnival festivities and give this experience as an unforgettable gift.
Everything is ready for the party. Music, dancing, colours and flavours await you at the biggest show on the island. Your mother will have the experience of a lifetime.
2. Visit Rose Coffee & Bar in Cancún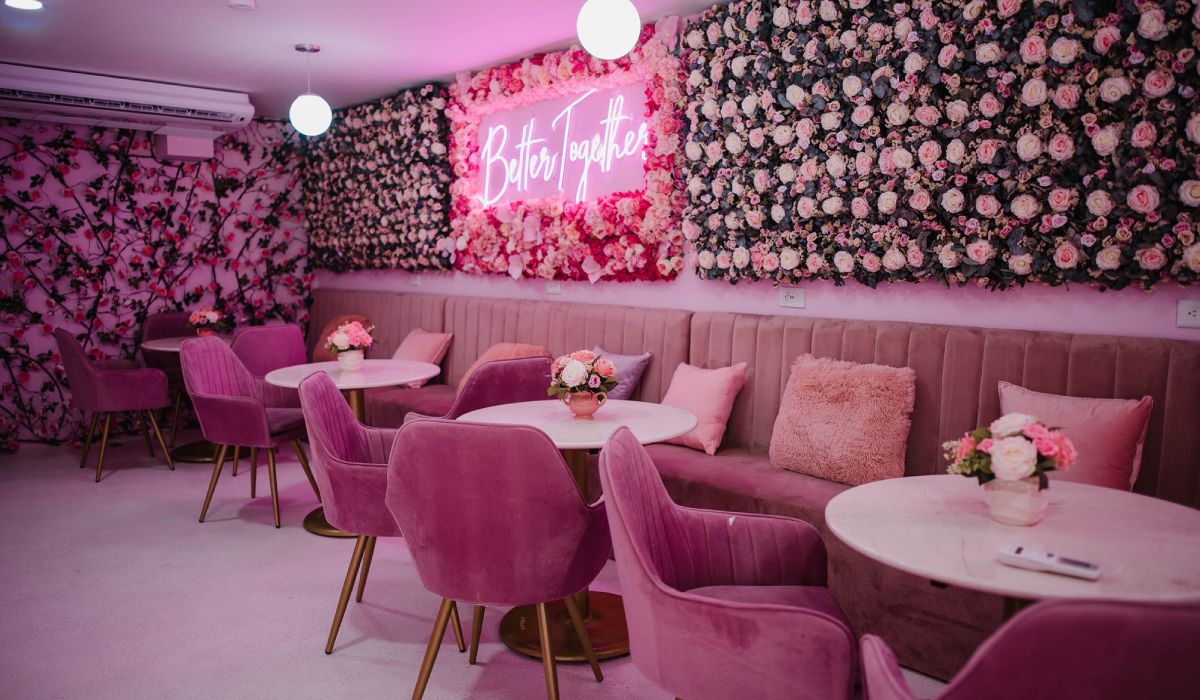 If you want to take mum to a special restaurant, we recommend Rose Coffee & Bar in Cancún.
It is a dream location, ideal for anyone who loves pink. Decorated entirely in shades of pink and with rose bushes all around, you will feel like you are in the Elysian Fields. Serving a wide variety of Mexican dishes, it offers the perfect combination of fashion and tradition.
3. Enjoy one of Mexico's best parks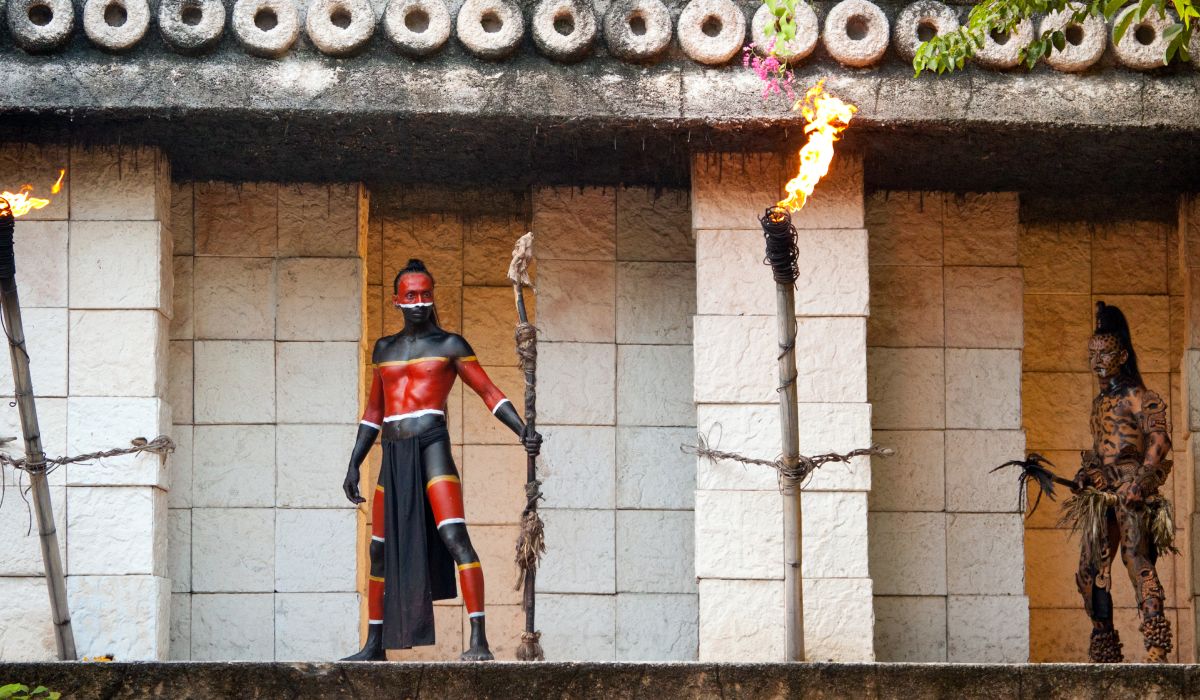 We have one of the best parks in the world in Riviera Maya. If you want to indulge in the traditions, food and idiosyncrasy of the Mexican people, your place is Xcaret, just 20 minutes away from our hotels.
One of the best ideas for this special occasion is to spend a day with the family celebrating women, who are the cornerstones of our lives. Enjoy mariachis, excellent cuisine, endless activities and an impressive show in the theatre. Such beautiful moments will be hard to forget.
Mother's Day in the Dominican Republic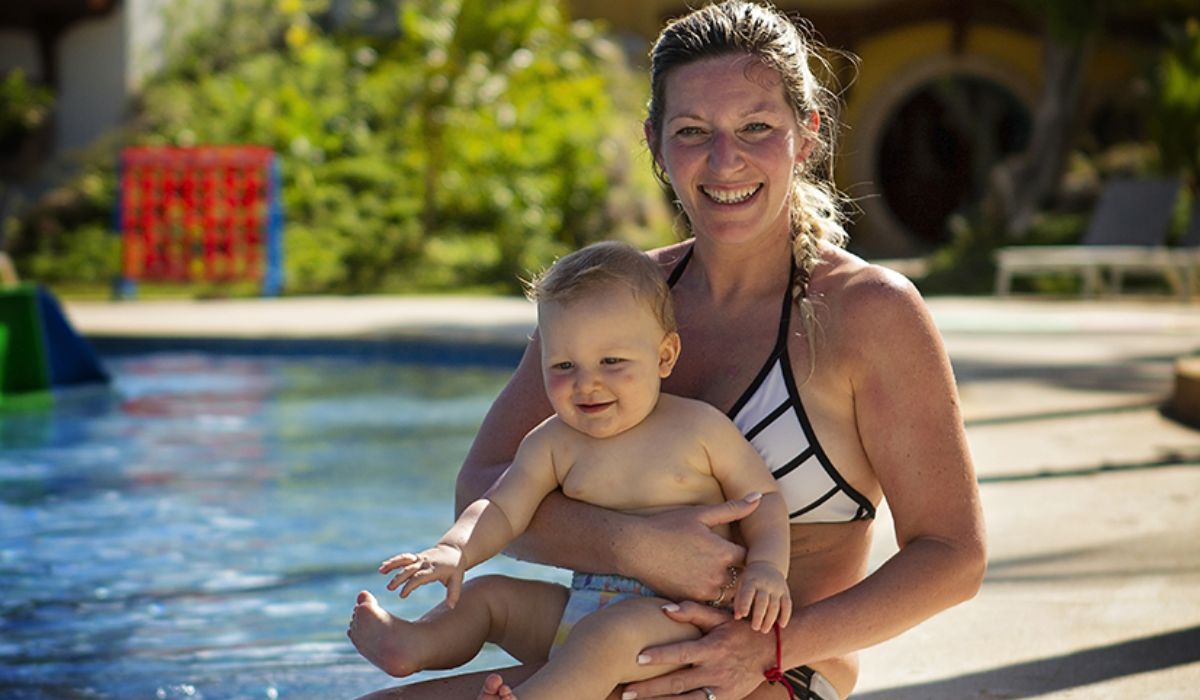 In the Dominican Republic, Mother's Day is always celebrated on the last Sunday of May, and this year it falls on the 29th. On this special date, the whole country turns out to pay tribute to the women who gave us life.
If you're staying in one of our hotels in Punta Cana and lucky enough to be on holidays with your mother, we recommend that you join in the celebrations even if you aren't Dominican. Here are a few ideas of things that you could do together.
4. Private dinner on the beach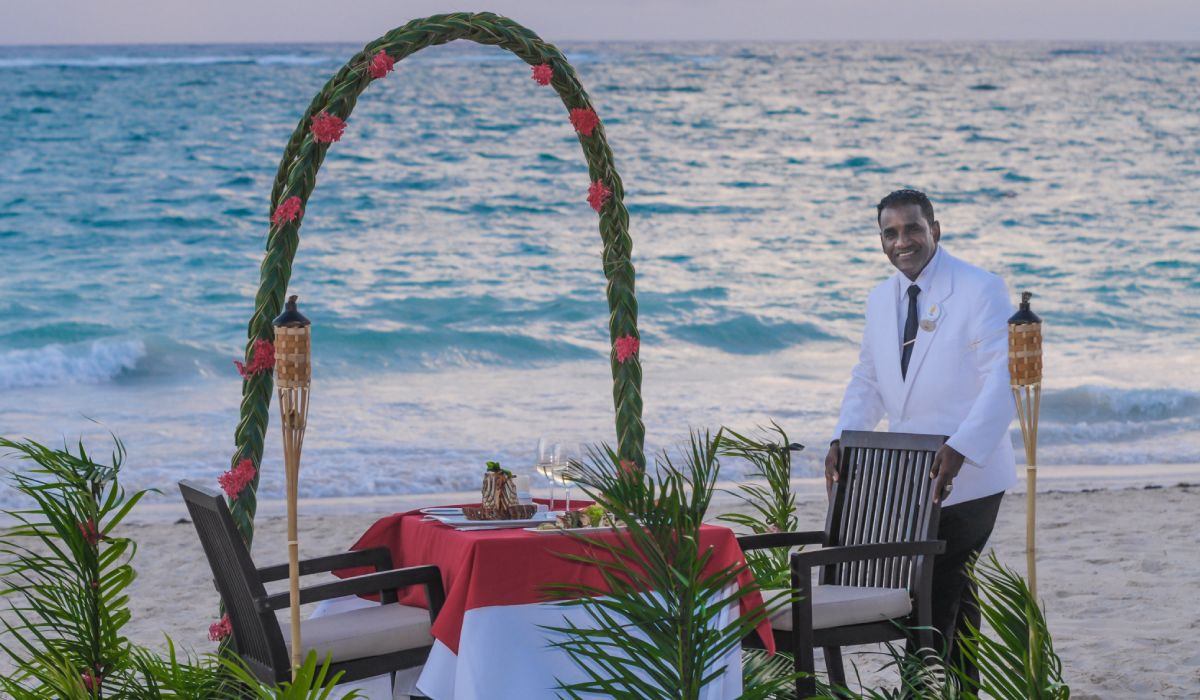 A moment for her, by the sea, enjoying the Caribbean evening with a wonderful gourmet dinner. You can organise the meal for as many people as you want; something intimate for two, or a feast for the whole family. Either way, it will be an exclusive and unforgettable experience and it can be arranged through our customer service department.
Dinners take place on our beautiful beach close to the shore, where we will set your table for as many guests as you wish and provide a private plating service for you and your family.
Our menu can also be adapted for any dietary requirements, allergies or intolerances, so everyone can enjoy themselves.
5. Excursion to Montaña Redonda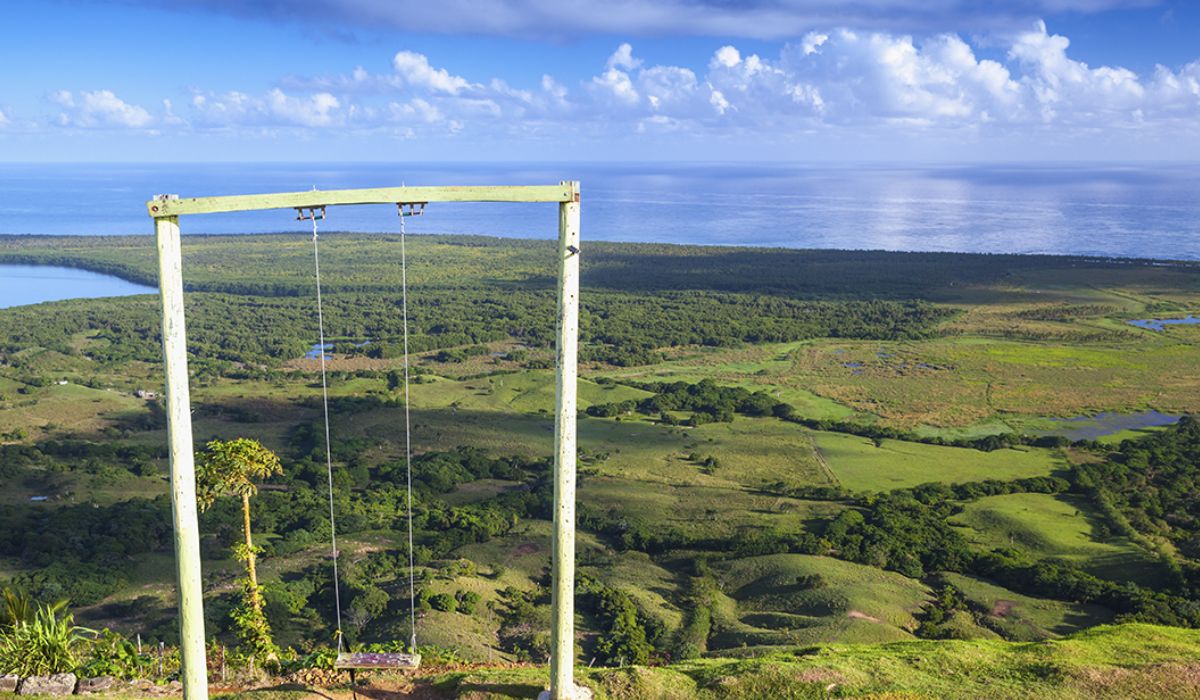 Why not? An adventure for the whole family!
Montaña Redonda is approximately an hour and a half from our hotels in Punta Cana. This wonderful excursion allows you to enjoy a different perspective of the paradise around you!
Montaña redonda is a mountain in the middle of an amazing plateau, offering spectacular views of the coast, sea and nature.
The road to the top is steep and rocky so you can be driven up in a small truck, but there are also those who brave the walk. Once at the summit, there are spectacular views and swings that will make you feel like a kid again. Don't forget to take advantage of this photo opportunity, because if you take it at the right angle it looks as though you are swinging from the clouds and flying over the coastal plain.
The excursion can be completed with a visit to Playa Esmeralda or Playa Limon, which are wild beaches with miles of sand, palm trees and mesmerising water.
6. Excursion to Ojos Indígenas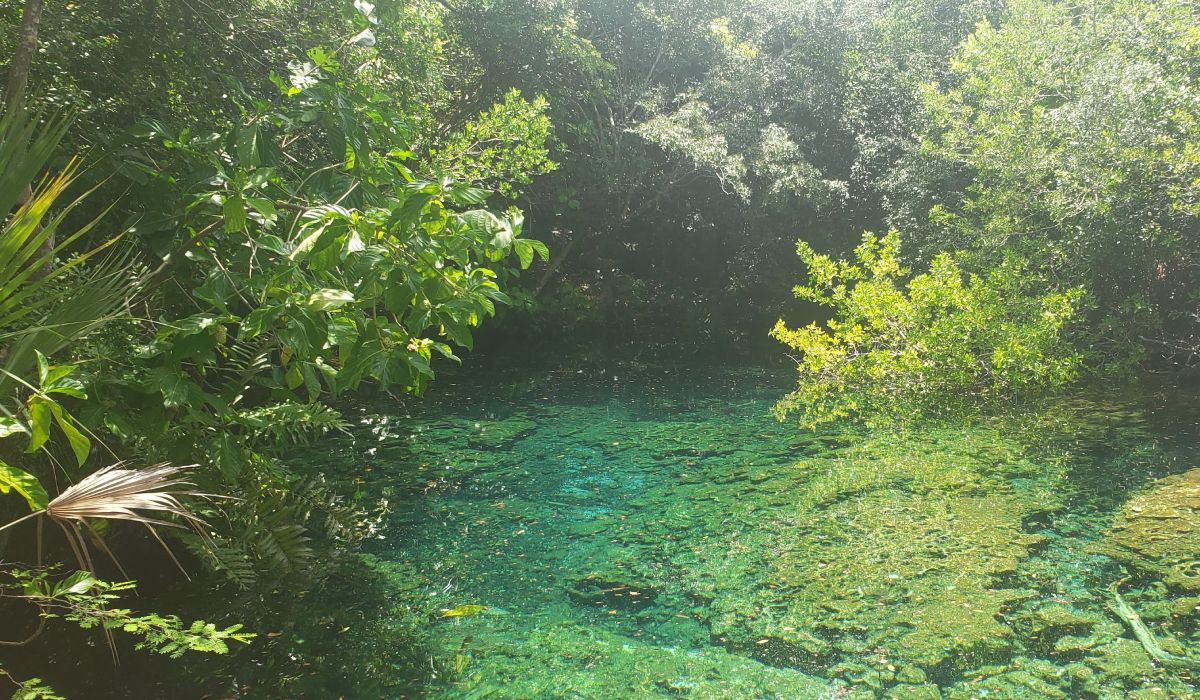 If the previous idea is a bit far away for you, there is an even closer family adventure. Approximately half an hour from our hotels in Punta Canam you will find Ojos Indígenas Nature Reserve, a beautiful, protected area where nature is king.
You can stroll along the landscaped paths enjoying the native vegetation and bathe in the crystal clear freshwater lagoons scattered around the park. The water is surprisingly refreshing and clear and you can swim with freshwater fish, turtles and, if you're lucky, a duck may even pop by to say hello.
If you decide to go on this excursion, we advise you to take advantage of the beautiful surroundings for a photo shoot. Don't let the opportunity pass you by.
7. Spa day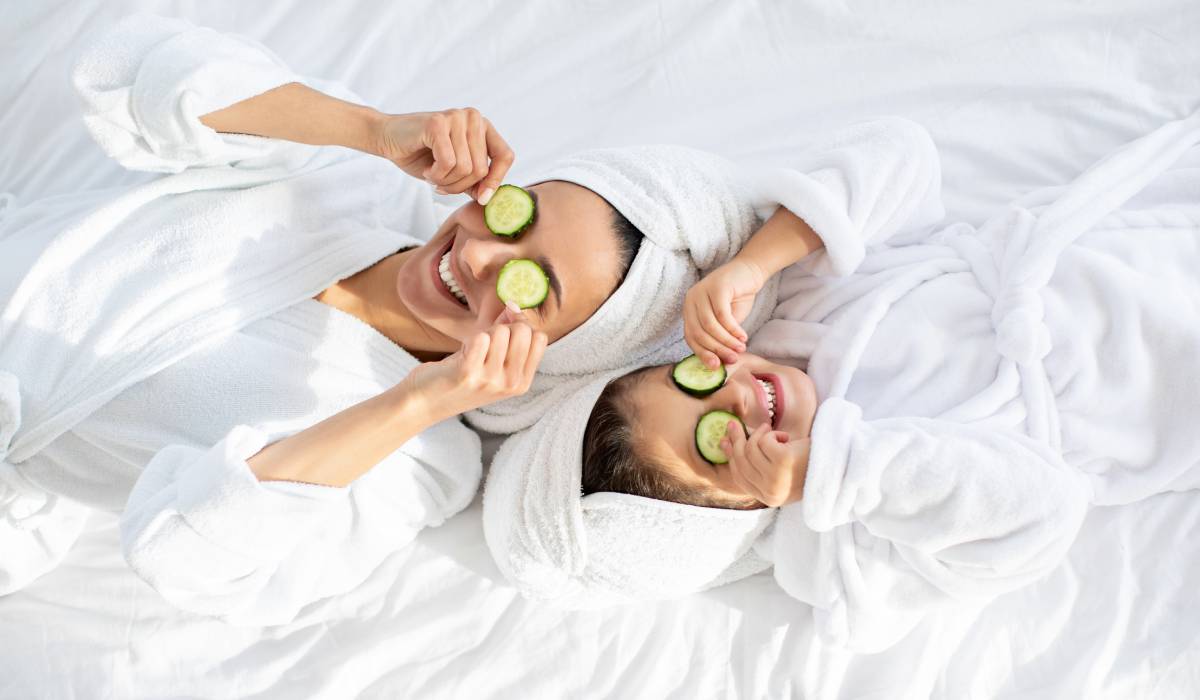 If anyone deserves a bit of pampering and indulgence it is our mothers. Always generous and self-sacrificing, they have more than earned some time for themselves on their holidays, and for this, our spas in Riviera Maya and Punta Cana are the perfect option.
Our spa team will look after your mother, taking away any feelings of fatigue and leaving her looking beautiful. She will be recharged with energy for the rest of her holiday.
At the Punta Cana Spa, you will find massage services, beauty treatments, hairdressing, manicures and pedicures.
Reservations can be made at the hotel through our customer service department or by contacting the spa directly. Our professionals will help you with any questions you may have and advise you according to your needs.
The Princess Spa experience at Riviera Maya is another fantastic option as it includes different treatments that will make mum feel on top of the world.
The experience begins with a 50-minute relaxation massage, followed by an exfoliation and facial cleansing and, finally, the hydrotherapy circuit.
Give the gift of the Caribbean to your Mother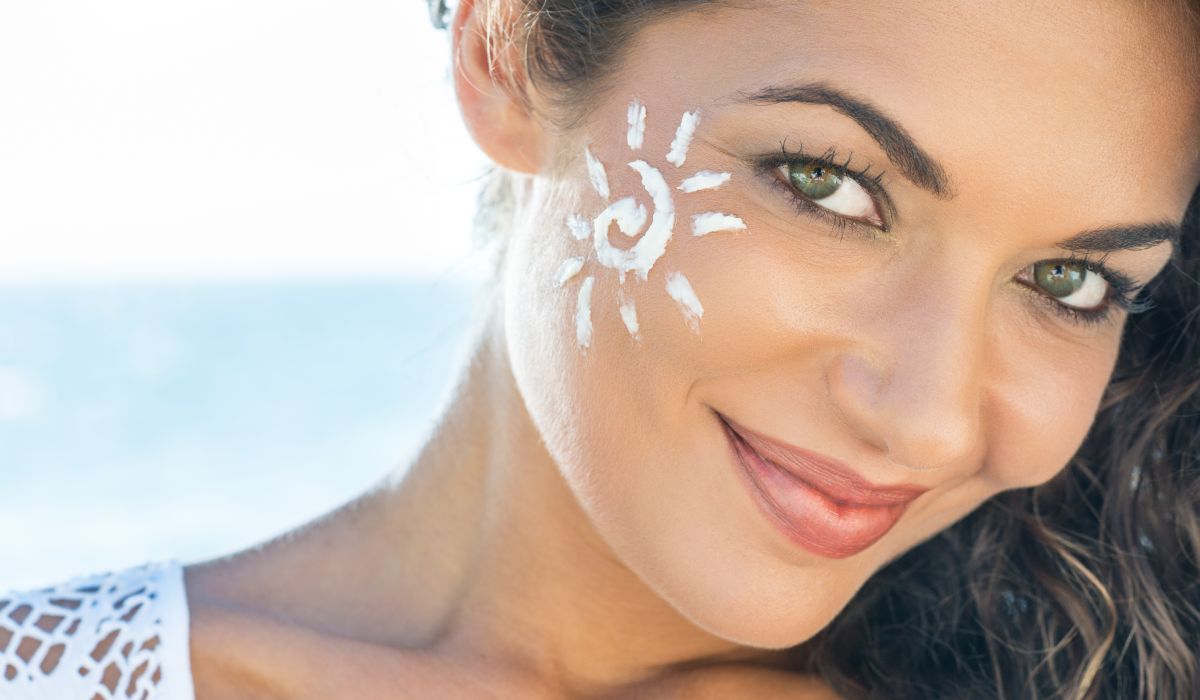 Are you looking forward to celebrating this special occasion? We've prepared something that will help you put together the perfect gift: our special offers!
Do come back later and leave us a comment about how much your mum enjoyed it!
Categories: Caribbean, Tips, Be inspired, Mexico, Punta Cana, Riviera Maya
« Discover the Canary Islands' 4 National Parks
Take a dip in Tenerife's natural swimming pools »