Gifts for Mother's Day in the Caribbean with Princess Hotels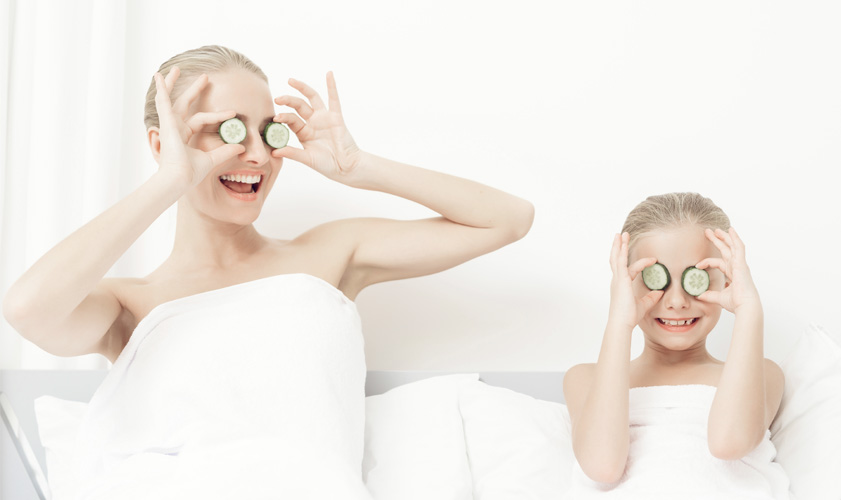 Looking for the best gift for the upcoming Mother's Day? Did you know that not every country celebrates Mother's Day on the same date? In Mexico it is on May 10th, in the USA it's in the second Sunday of May, in Argentina it's on October 21rst while in Spain it is the first Sunday of May and, finally, in the Dominican Republic it is the last Sunday of May.
But whenever a country celebrates it, we are sure that Mother's Day is a unique and very special day in the calendar to all of us. It is certainly a day to celebrate all year long! But if you still don't know what to give to your mom for Mother's Day why not inviting her to a wonderful vacation, so that she can rest, disconnect, leave worries behind and simply enjoy and pamper herself. And what better destination than the Caribbean to create wonderful memories for Mother's Day. An unforgettable experience that both you and your mother will never forget!
What are the traditions for Mother's Day in Riviera Maya?
The Cultural Center of Playa del Carmen organizes several activities to celebrate Mother's Day such has presentations of music, dance, theatre and ballet. Physical activity is also included since, every year, sports activities are organized for all mothers.
In the evening, in front of the Municipal Solidarity Palace, popular music concerts are held that always have a great attendance of the entire population of this municipality. Last year more than 8,000 people were present.
What are the customs in Punta Cana for Mother's Day?
In the Dominican Republic, you will find endless reasons to create magical memories for Mother's Day. It is a day that is celebrated throughout the country, with tributes to great working mothers and fighters who have given and continue to give everything to carry their families forward. Colourful decorations, festivities in the streets and always lots of music!
In the Dominican Republic, it is celebrated on the last Sunday of May. However, each year there are more Dominicans who join the celebration that occurs in the tourist areas, during the first and second of May. They join the celebrations of the rest of the citizens who live right now in Punta Cana Bávaro. Do not be surprised if you see a month of May dedicated to mothers. The shops, florists, shops, supermarkets, shopping malls, all are filled with beautiful messages to mothers. Ideas to be able to give away with the corresponding offers and promotions to facilitate that everyone can have some detail.
Probably one of the most emotional episodes that are lived during these dates in the area of Punta Cana, Bávaro, is the starring of the different children of school age. With their crafts, they flood their mothers with gifts. The less skilled probably turn to dad's help so that they can help them buying a nice souvenir for Mother's Day or to create some craft, like cutting some flowers to make a nice bouquet.
What are the plans in Riviera Maya for Mother's Day?
Are you going to celebrate Mother's Day in Riviera Maya? Here are some suggestions as to how to make your Mother's day special:
Visit the Spa
After a delicious breakfast at the Sunset Buffet there is no better way to start this special day than with a full day at the Spa in the company of your mother. Pamper yourselves with a massage, a facial, an aesthetic session or just relax in the hydrotherapy circuit. Your mother will feel like a princess and will be relaxed, fresh and more beautiful than ever.
Breakfast in bed
Start the day in the best way possible by giving your mom a delicious breakfast in bed. It's a guarantee of great memories of this Mother's Day. Join her for breakfast while she enjoys lying in bed a little longer and thinks of how lucky she is to have you as her son/daughter.
Take her shopping
Take advantage of the hotel's shuttle that takes you to the center of Playa del Carmen and invite your mom to a day out shopping. Tell her that she can have anything she wants and it will make her Mother's Day special. Enjoy together a shopping afternoon on the Quinta Avenida, visiting it's stores, shopping malls (the Quinta Alegria plaza is obligatory) and sweeten your afternoon with a delicious ice cream.
A day of adventure
If your mom likes adventures and to discover new things, invite her to experience something majestic. Take the day off to visit ancient Chichén-Itza or the incredible MUSA (Underwater Museum) and you can be sure that your mother will never forget this special Mother's Day.
[button title="Check out more ideas to celebrate Mother's Day in Riviera Maya" link="https://blog.princess-hotels.com/en/2017/04/top-gift-ideas-for-mothers-day-in-mexico/" target="_blank" align="" icon="" icon_position="" color="" font_color="" size="2″ full_width="" class="" download="" onclick=""]
What are the plans in Punta Cana for Mother's Day?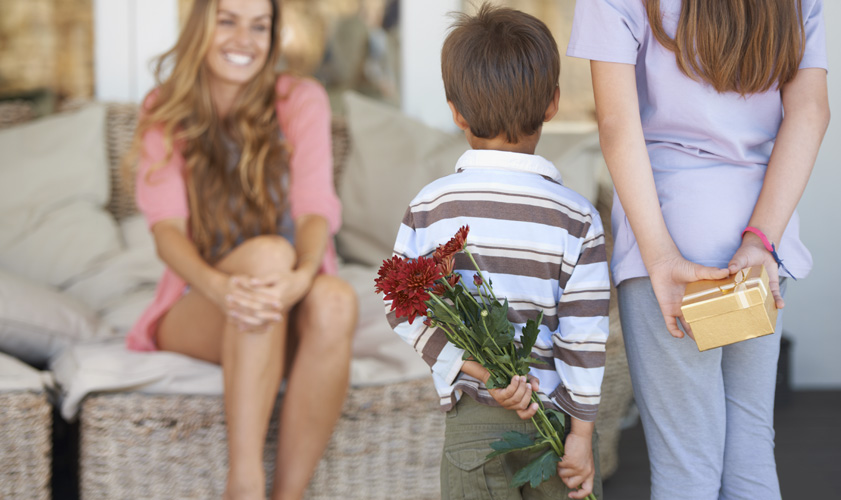 We come up with many ways to create memories for Mother's Day and make it so special on Princess Punta Cana:
Family day out
If there is something that represents the mother is the family, Mother's Day is a perfect time to make a lovely family outing. From a boat trip along the coast of Bavaro full of dancing and snorkelling to a fun experience in an adventure park where you can zip line, horseback ride or even flying … Everything feels better with your family by your side!
SPA
If you want to surprise your mother and give her a special time for her, we believe that a day of relaxation and peace in our spa is the perfect gift. She will be eternally grateful! While it is true that vacations are a fun and unforgettable moment, it is, sometimes, a very stressful time for a mother. Have you ever heard that being a mother is a full-time job? It is the perfect time for her to enjoy herself at the spa and to indulge in a relaxed atmosphere. Our masseurs will pamper her with a revitalizing treatment that she will never forget.
* One piece of advice: mothers usually thank the lymphatic drains in the legs and finish with a pedicure and foot massage. It will be a perfect day for her!
Special Surprise
We know that ,kon some occasions, parents also want to pay homage to those women who made them parents, their wives. At Princess Hotels Punta Cana, we have for you, a romantic evening under the stars, on the beach, a private gourmet dinner, organized hand in hand with our customer service team.
A gift in Boutique
Did you know that within the Princess hotels we have a commercial area? If you want to complement the smile of your mother with beautiful detail, in our boutiques you can find plenty of souvenirs, swimsuits, pieces of ceramic or even jewelry. We want to highlight the Larimar stone, unique in the Dominican Republic, of a beautiful blue colour. Of course you can't go wrong with amber or coral, both of them are semi-precious materials that are perfect for setting earrings, bracelets, or necklaces.
Our Princess mothers are also very important, those brave mothers who work daily in our Caribbean resorts with the best of their smiles. Our human resources departments, together with our kitchen department, pay homage to them in a lovely staff lunch!
Undoubtedly wherever you are and whenever you celebrate the Mother's Day, at Princess hotels we want to create beautiful memories for both your mother and yourself! Would you like to give a trip to the Caribbean to your mother? In what way would you surprise her? Share your ideas with us!
Categories: Caribbean, Tips, Be inspired, Mexico, Punta Cana
« Let us answer all your Frequently Asked Questions for the Platinum Yucatan Princess Hotel
Celebrate Mother's Day in Mexico with Princess Hotels »