Princess Hotels honored the Wholesalers Travel Agencies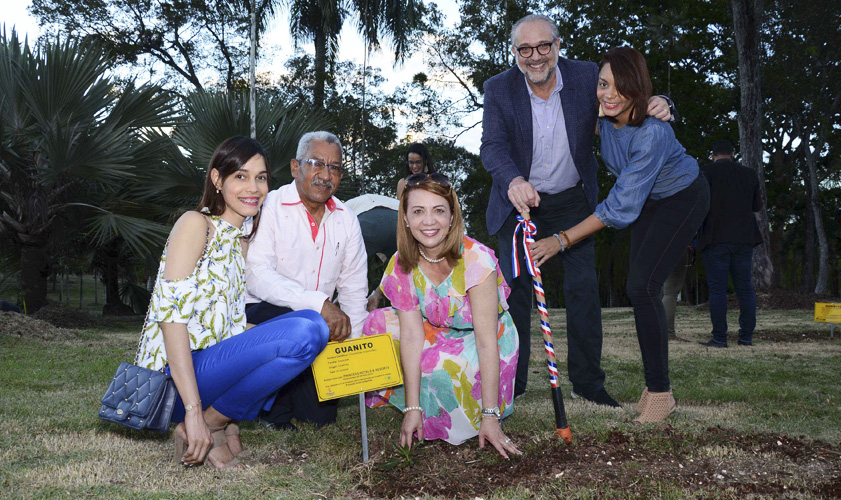 "The celebration also added the planting of palm plants or Guanitos for the preservation of the environment"
SANTO DOMINGO.- The Christmas season is always a good reason to celebrate and thank. That is why Princess Hotels held a meeting in the Palms Area of the National Botanical Garden to raise awareness of the care of the environment and toast for the achievements of the year.
The meeting was attending by the Wholesale Travel Agencies of the Dominican Republic that have occupied the Top Ten list in sales on this 2018, such as Expert Travelers, Dominican Atom, Destination Pearls, Sun Paradise, Suplitur, Operahotel, Conextur, Travel AGT and SmarTraveling.
Manuel Serrano, Commercial Director of the Princess Hotels and Resorts chain, received the guests and thanked them for the great support that has been received from them during this season, besides auguring a 2019 full of successes and new goals, prior to planting Palms or Guanitos plants as a contribution to the care and preservation of the planet.
The Princess Chain hotels are integrated into the environment respecting their particularities with an architecture adapted to their natural spaces, respectful with the fauna and flora of each site, were each installation is being supervised by professionals dedicated to the conservation of the environment, emblematic places of great beauty selected for their peace and calmness characteristics without renouncing a dynamic and spectacular environment, all under the motto ¡Pure Vacations!
Likewise, Ricardo García, Director of the Botanical National Garden, mentioned that the management of the Princess chain took the opportunity to carry a message in regards the environment protection, planting and care of plants, besides of being a company dedicated to the caring of it, sharing its experience with others and turning it into a goal to continue strengthening in the coming years.
After the planting of plants at the palms area of the Botanical National Garden, the attendings celebrated in advance the Christmas in a peace, harmony and fraternity atmosphere at the Samurai Restaurant.
Categories: Caribbean, Punta Cana, Riviera Maya
« Estas fueron nuestras Acciones Solidarias del año 2018 en Princess Hotels Caribe
Interview with Adriana Gordillo, Grand Riviera Princess Hotel »