What our guests say – Anita und Martin at the Suite Princess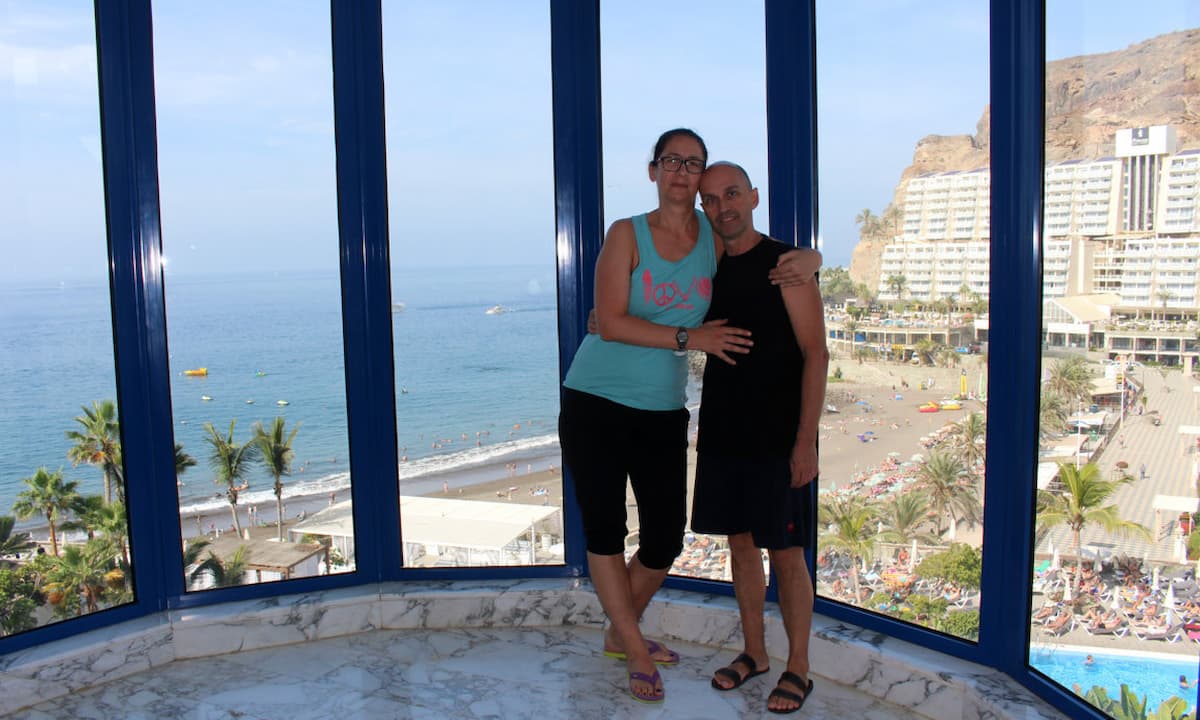 Get to know our guests! Today we have the pleasure of introducing you to Anita and Martin from Germany. They remain loyal to the Suite Princess in Gran Canaria since 2004.
Where do you come from?
We live close to Stuttgart, in the south of Germany.
How many times have you been to the Suite Princess already?
We've already been here 17 times.
When was the first time you visited Gran Canaria?
The first time we went to Gran Canaria was in 2004 and we stayed at the Suite Princess.
What makes this hotel special?
We like the good food, the friendly staff and the spacious rooms with the great sea view. At the hotel we met our best friend, Werner. We really feel at home here.
What's your favourite Canarian food?
Gambas al ajillo con patatas (garlic shrimps with potatoes)
What's a must see in Gran Canaria?
We recommend the dunes of Maspalomas, the lighthouse Faro de Maspalomas and Teror in the north of the island
Now that the interview is over, what are your plans for the rest of the day?
We are going to Amadores beach now and will later enjoy the "Special Dinner" at La Choza.
Categories: Uncategorized
« How to organize an Event in the Caribbean with Princess Hotels?
Discover the Chill Out Café del Mar Restaurant at the Bávaro Princess Hotel »