8 unmissable Fuerteventura beaches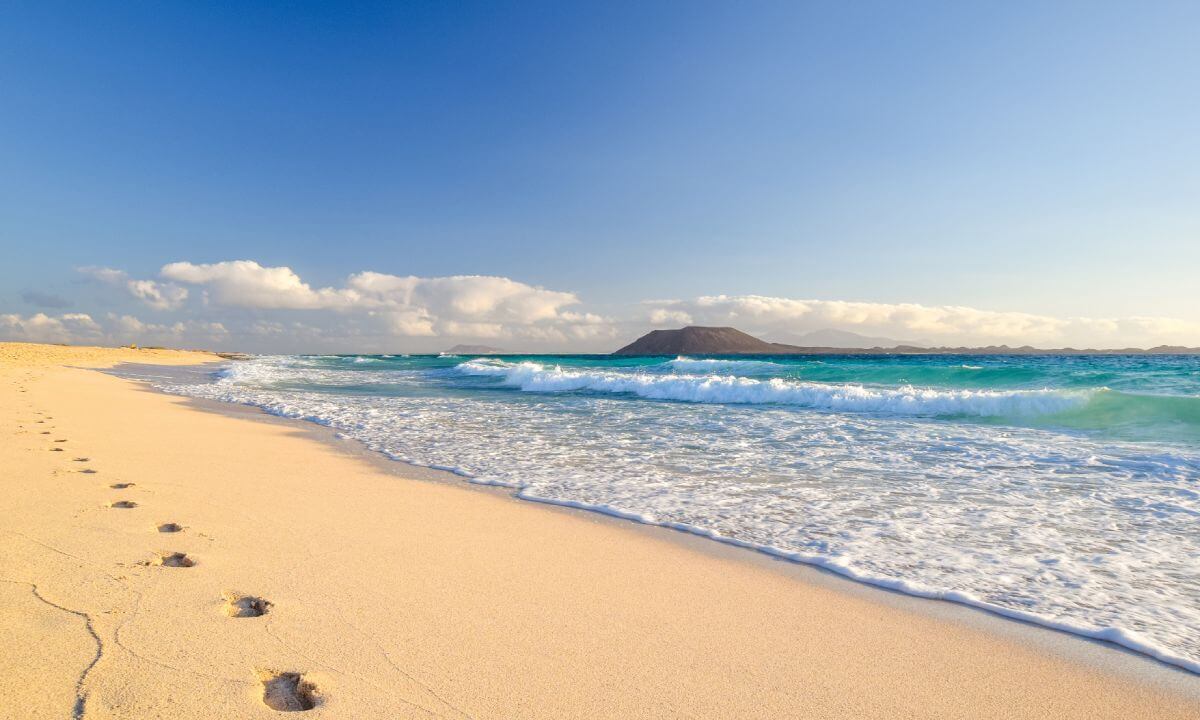 If ever there was an island in our archipelago that could boast of having the most breathtaking golden sandy beaches, or striking black volcanic sand beaches lapped by turquoise waters, it's Fuerteventura.
Its 150-kilometre coastline is flanked by beaches, forming a magical landscape of contrasts: scrubland, desert, aloe vera and impressive sand dunes. From the moment you set foot on the island of the wind, once described by Miguel Unamuno as "a piece of Africa in the Atlantic", you'll fall in love with its energy and natural beauty.
Fuerteventura, the island of the wind, has cemented its reputation as a top destination for windsurfers and kitesurfers in search of an adrenaline fix at one of its impressive surf spots. The best time to surf these waves is from May to September, with F4-7 force winds.
Days of sun, sports and fun on Fuerteventura's beaches
1. Corralejo Dunes Natural Park:
An impressive sea of incredibly fine white sand dunes parallel to the coast, spanning almost eight kilometres. The Corralejo Dunes Natural Park is one of the north-east of the island's main tourist attractions. Under this blanket of gold, alongside the sea of crystal clear water lies the typical Canary Island 'malpais': an ochre-coloured volcanic soil originating from numerous volcanic eruptions in the area over 50,000 years ago.
2. Bajo Negro beach
Before you've even left the Corralejo Natural Park, in the north of the area, you'll find another of our spectacular Fuerteventura beaches: Bajo Negro. The landscape, surrounded by dunes and turquoise waters, makes this an incredibly peaceful beach – traditionally, a nudist beach. This is one perfect location. In this idyllic enclave, the wind blows much more softly and the waves are scarce.
3. La Concha de Lobos beach
If you want to explore new destinations, hop on a boat cruise from Corralejo and head for the enchanting Isla de Lobos, to the north of the island. Home to a colony of monk seals which inhabited its coastline until relatively recently, its name comes from the Spanish word for seals – 'lobo marino'. Designated Natural Park status in 1982, since 2019 you need to book your trip in advance and get a permit to visit.
The almost desert landscape, with well-trodden hiking routes, fine white sand beaches and turquoise waters, make this small island the perfect place for a day trip.
4. Esquinzo – Butihondo beach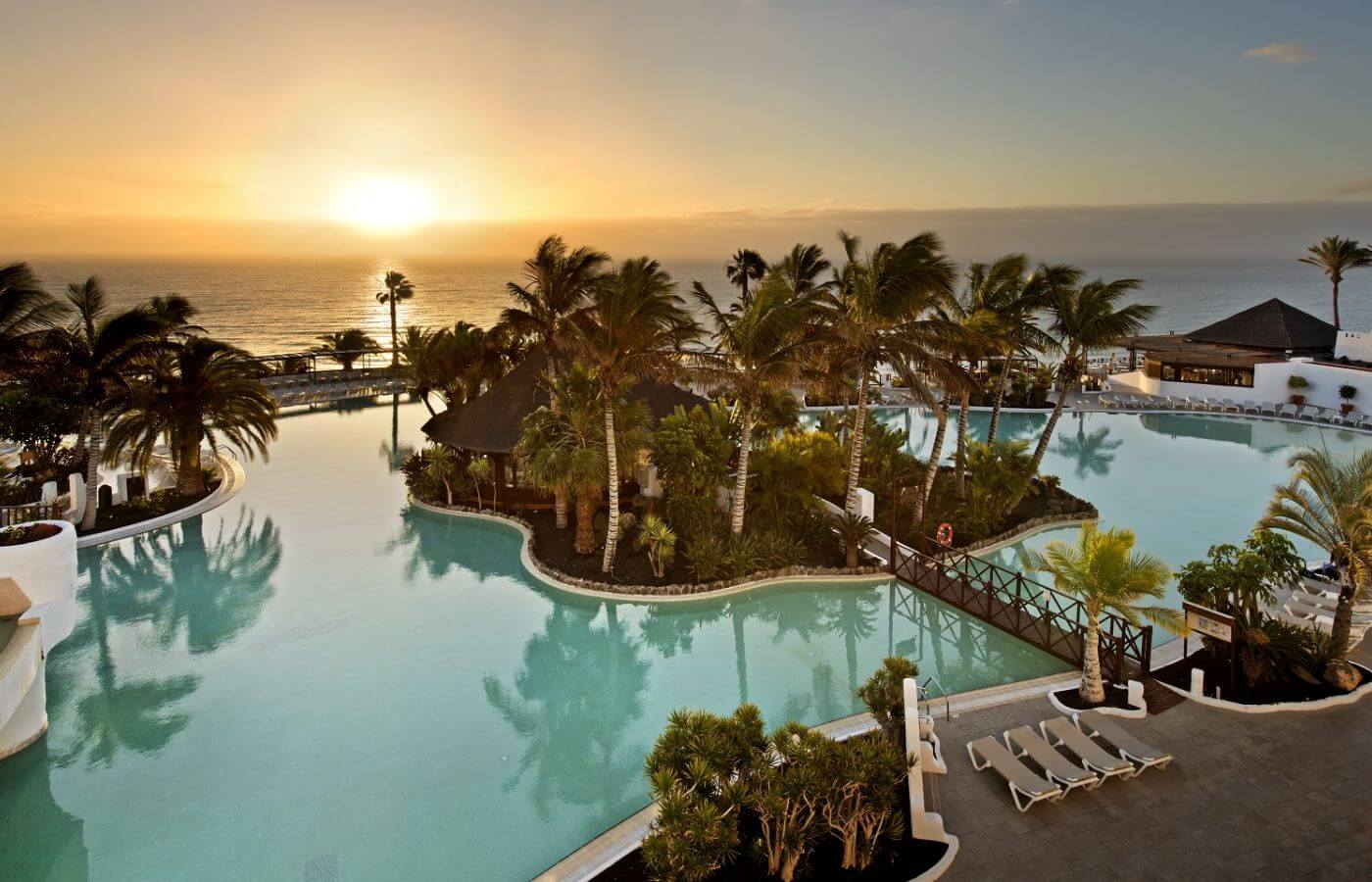 Let's travel from the north of the island down to the south to the Jandía Peninsula, where Esquinzo Butihondo beach awaits. Two Princess hotels are located in this stunning Fuerteventura setting: Fuerteventura Princess and Club Jandía Princess. This semi-urban beach is located in one of the island's most touristy areas, right between two iconic landmarks: Jandía lighthouse and the famous Sotavento beach. Thanks to its clean and clear waters it gets the Blue Flag award year after year, and it's the perfect place for practising nudism in total privacy, sunbathing or enjoying water sports.
5. Playa del Matorral
Very close to the tourist resort of Morro Jable, is another must-see Fuerteventura beach: Matorral beach. Conveniently located close to the town, here you'll find services such as parasol and sunbed hire, toilets, a lifeguard all year round, and beach bars And this lovely Fuerteventura beach also gets the Blue Flag award every year thanks to its clean, clear waters and well-maintained services.
6. Jandía's Sotavento beach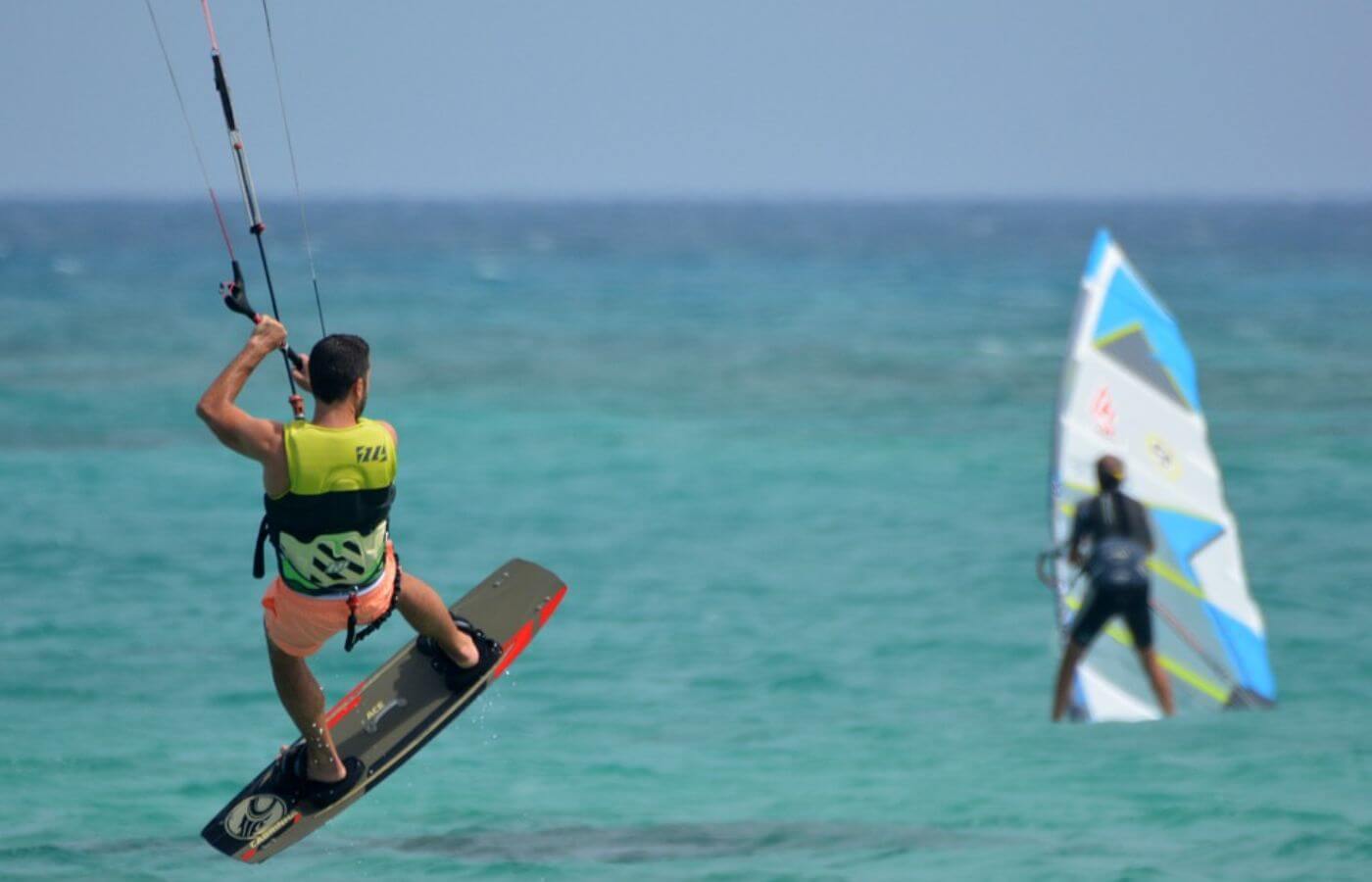 Let's keep exploring the Jandía Peninsula and take a look at Sotavento beach. Without a doubt, this is the beach that best reflects the island's fun, free and sporty spirit. This Fuerteventura beach is the place for wind and sea lovers to ride the waves on their boards and sails. And if you're travelling with family, it's one of the best beaches to go with children. There's parking close to the beach, and at low tide the sand is filled with small natural pools your little ones will absolutely love.
7. Cofete beach
On the other side of the Jandía Peninsula you'll find Cofete beach, named Europe's second-best beach at the Travellers Choice 2021 awards. This is the perfect place to go when you're looking for somewhere tranquil where you can disconnect from the world. Getting there is part of the challenge. You need to drive 25 kilometres down a dirt track, so make sure you're in the right vehicle. If you don't fancy the drive to the beach, you can take a 'guagua' from Morro Jable to Cofete beach. Somewhere between a bus and a 4×4, they're ideal for travelling on the region's narrow roads, and they mean you don't have to use your – potentially less suitable – vehicle. The landscape here is particularly impressive: in the space of a few kilometres the mountains drift down to the sea, creating vast white sand beaches.
8. Ajuy beach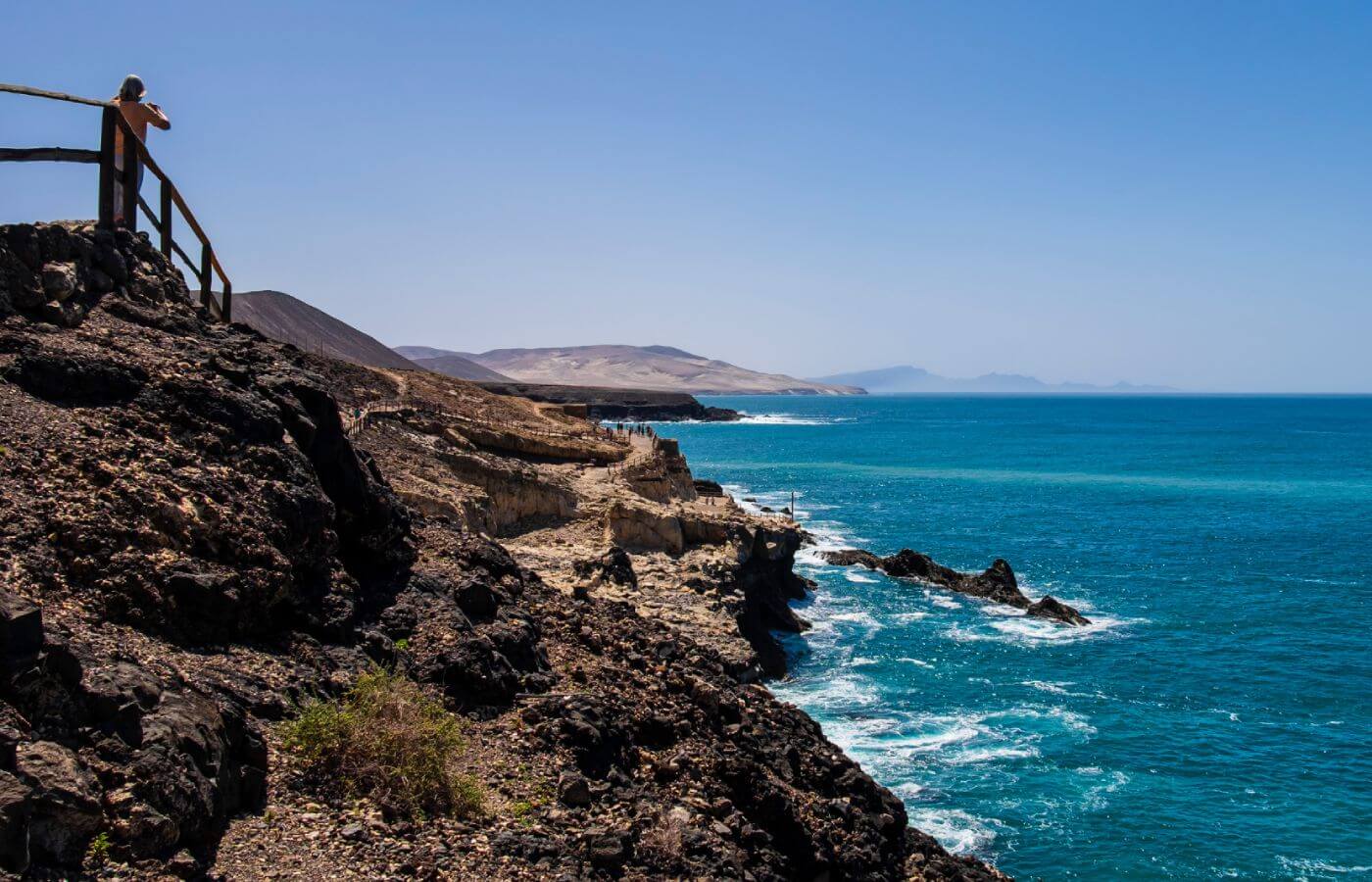 The pretty fishing village of Ajuy is nestled on the west coast of the island, and boasts yet another unmissable Fuerteventura beach. The black volcanic sand contrasts with the blue sea: the ultimate combination for a relaxing holiday. This area is home to caves of great geological, paleontological and ethnographic interest. You can get there on a road running parallel to the coast on top of the rugged cliffs where you can look down on the infinite sea from on high.
Categories: Tips, Fuerteventura, Be inspired
« Create an everlasting memory of the magical sunset in Maspalomas
Sun, sports and beach holiday: meet your hotel in Fuerteventura »