Sun, sports and beach holiday: meet your hotel in Fuerteventura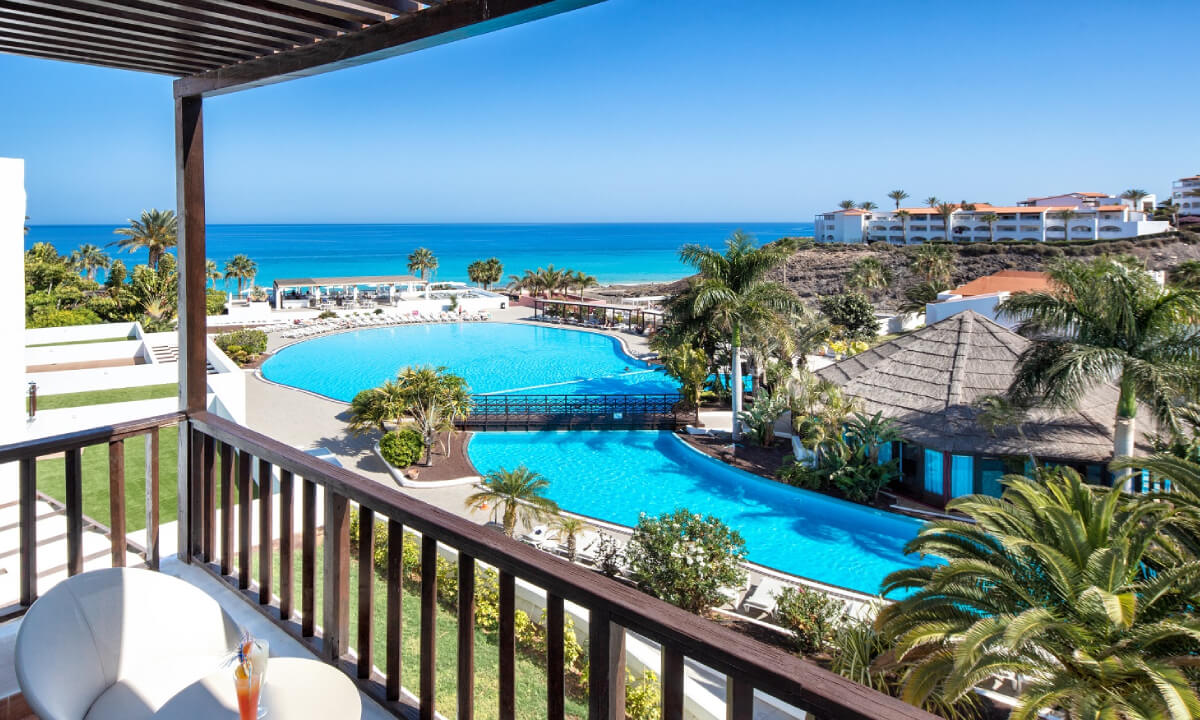 The Canary Island of Fuerteventura is ready and waiting for you this summer. Go on a unique holiday with endless white sandy beaches under the breathtaking blue sky, gracing the coast with incredibly unique colours.
If you're looking for a hotel in Fuerteventura, Princess has one of the island's most spectacular resorts. Refurbished in 2019, the Fuerteventura Princess hotel benefits from a beachfront location on the beautiful Esquinzo beach, on the Jandía Peninsula on the south of the island. This is one of the island's most tranquil and stunning beaches, thanks to the perfect combination of fine sand sandwiched between a wide sheltering rocky area at and the back, and the endless turquoise sea.
A Fuerteventura hotel with chic natural style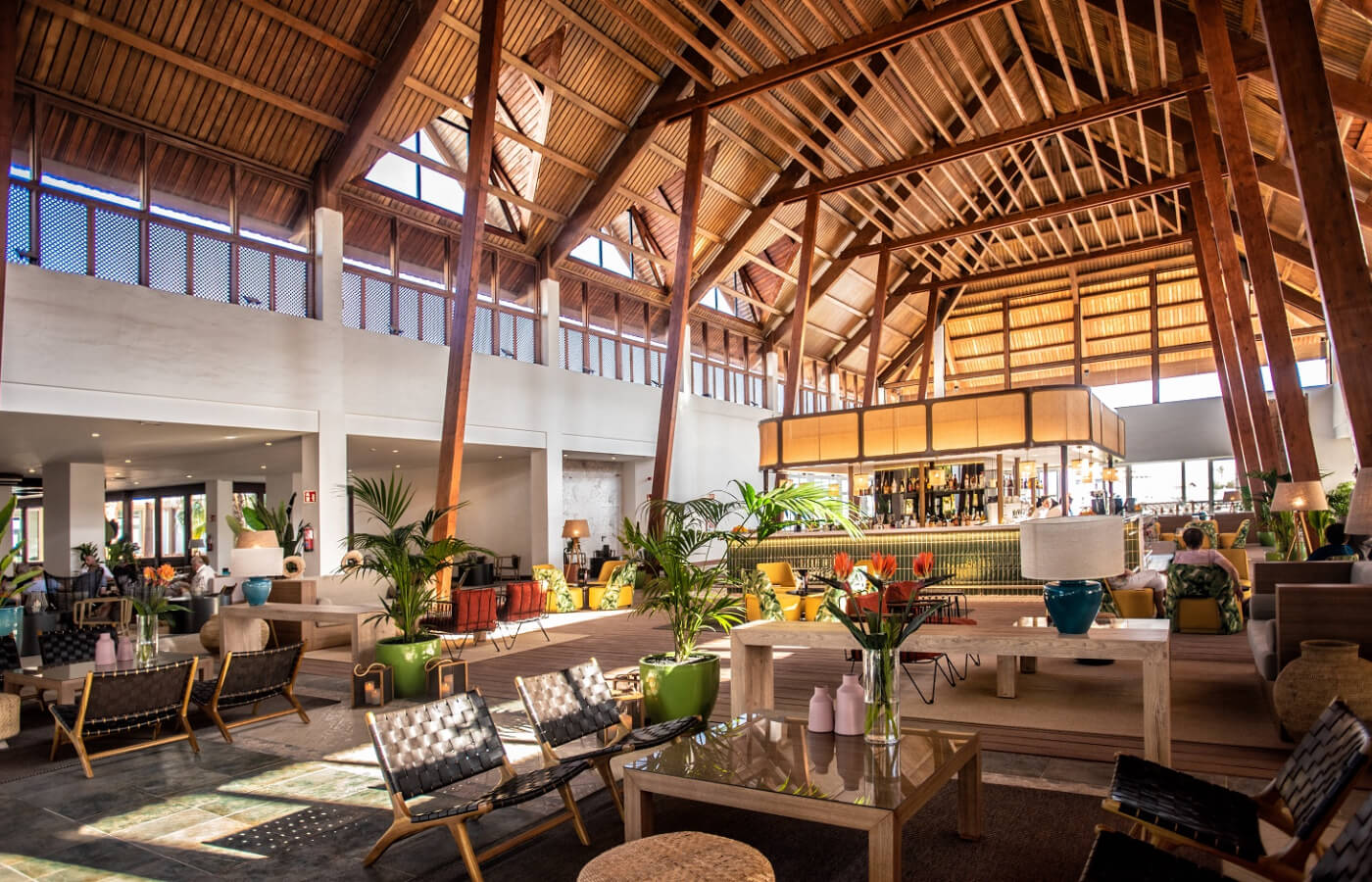 Our Fuerteventura Princess resort is simply breathtaking. The 2019 refurbishment brought all the facilities up to date, giving the hotel a much more modern and welcoming feel, in a style that blends beautifully with the island surroundings. This chic natural style is the perfect partner for our Fuerteventura hotel. Materials such as wood and rattan give the resort a unique look, set off perfectly by the earthy décor and textiles, creating a relaxed and welcoming atmosphere.
More than 420 rooms have been refurbished. When you arrive and take in the modern style and new furniture you won't ever want to leave this beachfront hotel with magnificent sea views.
Everything you need for a top holiday
Our all-inclusive deal is the one our guests request most. This is the perfect service for families, couples or groups of friends looking for a few days of relaxation without even leaving the hotel. Everything you need on hand, from morning till night, at no extra cost.
The options you have at our hotel in Fuerteventura are endless. After your perfect trip here you'll be counting the weeks till you can come back and see us again for another unbeatable experience.
Exclusive cuisine in a Canary Island paradise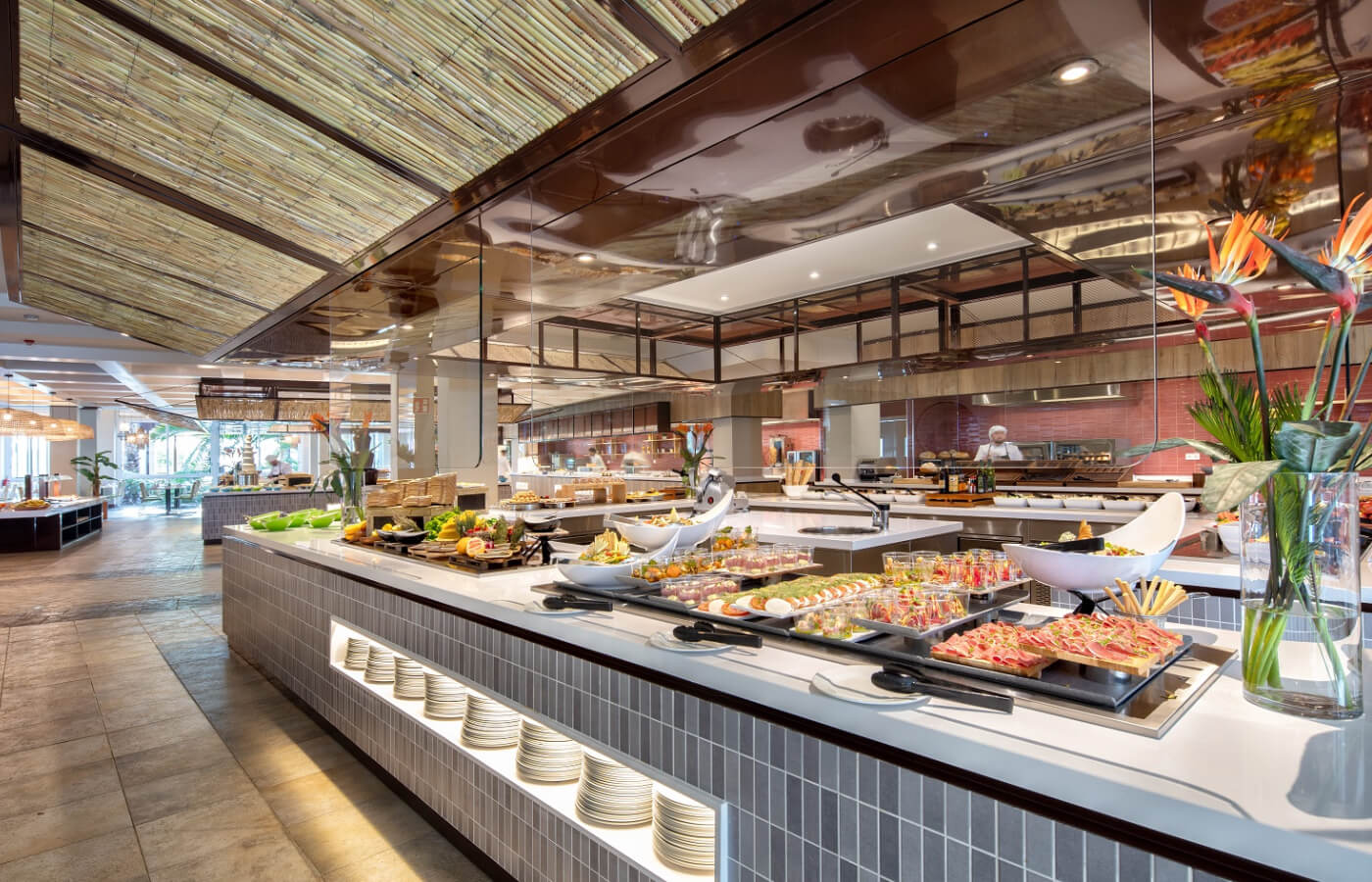 The dining options at Princess have always been one of our strengths, and our hotel in Fuerteventura has an elegant Food Market restaurant with a total of 16 live cooking stations and dessert bars, as well as chill out bars: both equally in-demand. The huge range of food options and spacious terraces are a winning combination: enjoy an excellent lunch, delicious afternoon smoothie or a delectable cocktail as you enjoy the live music every night.
And our Food Market space – which our customers simply can't get enough of – is converted two nights a week into a themed restaurant with traditional dishes from Fuerteventura, the Canary Islands, Spain, Mexico and Italy.
Chill out zones for relaxation and comfort
One of the features our customers enjoy the most are our chill out spaces, where you can sip a cocktail in peace or enjoy a fantastic coffee as you bask in the perfect weather that comes guaranteed on the island.
The Vivero chill out bar is one of the key features of our hotel in Fuerteventura. It's more than the perfect place to relax – it has decked areas over the water with luxurious cushions and sofas so you can lie back in a truly Zen setting.
And if you're looking for a more exclusive place to relax, with even more comfort and privacy, our newly-opened Club Sotavento will blow your mind. This wellness zone, for over-18s only, has its own chill out bar with terraces, exclusive Bali beds, a hydromassage pool, Turkish bath, outdoor massage area and a sauna. Everything you need to unwind and recharge your batteries.
A fun children's paradise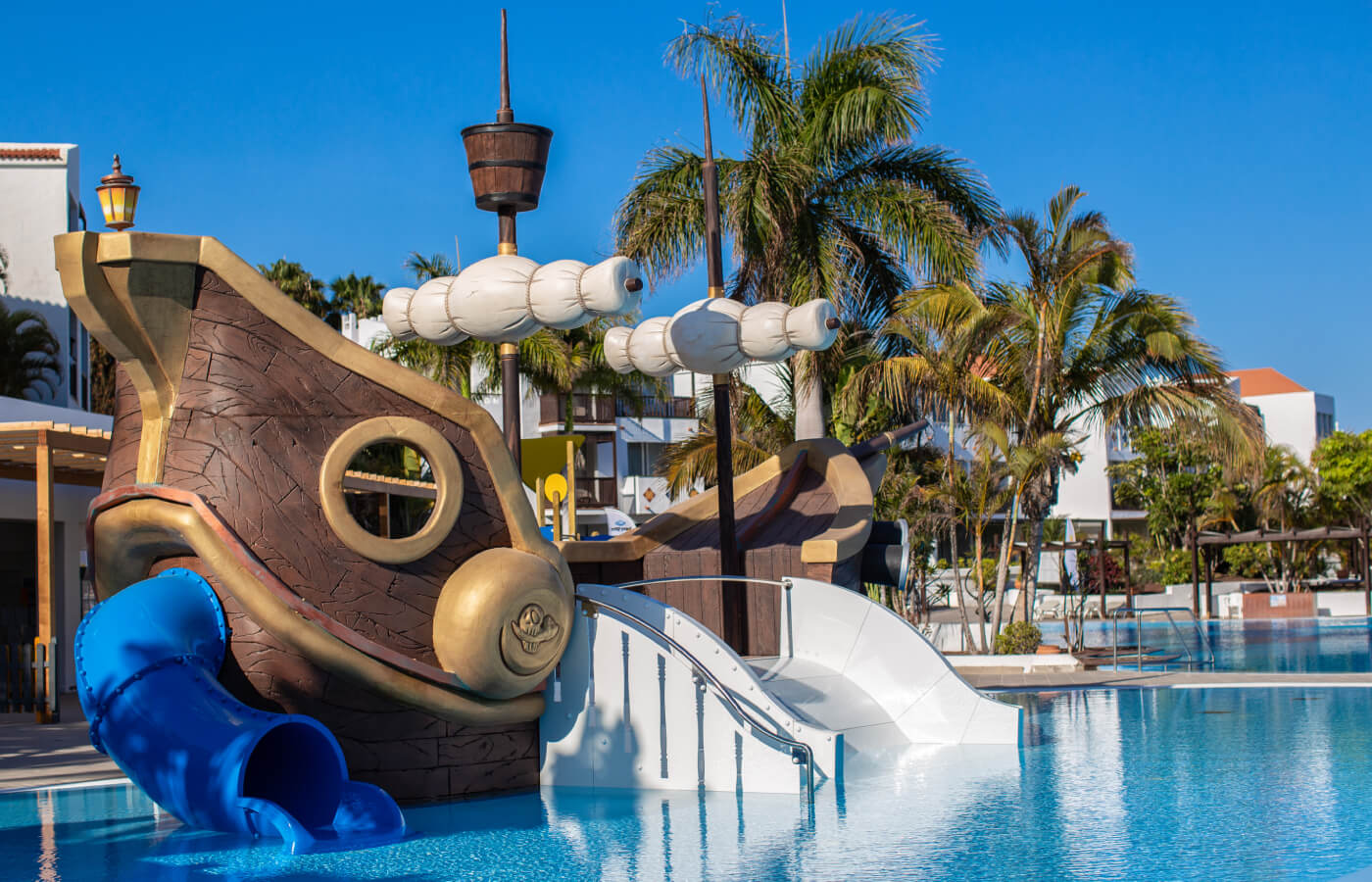 Our hotel in Fuerteventura has been designed for the whole family to enjoy. Your kids won't want to leave the Kids Zone where fun, entertainment and games are guaranteed. The main attraction for them will be the pirate ship that looks out over the children's swimming pool. With fun slides and ramps, this has become a serious pull for the little ones.
And the grown-ups of the house will be entertained from morning till night too – with staff on hand who speak different languages to make sure everyone enjoys their holiday to the max.
For the bigger kids there's the Teenager Club, an amazing space on a swimming pool island, with free Wi-Fi, a games area with PlayStation, ping pong and a cinema room… Basically, teen paradise.
The island of wind and outdoor sports
Fuerteventura is an absolute haven for anyone who loves sailing sportslike kitesurfing, Optimist sailing or surfing the Atlantic Ocean's awesome waves. If you prefer your sports on dry land, our hotel in Fuerteventura has fantastic tennis courtsso you can enjoy a set without even leaving the complex.
Categories: Fuerteventura, Be inspired
« 8 unmissable Fuerteventura beaches
Covid-19 Vaccination Day in the Dominican Republic´s Princess Hotels »