Create an everlasting memory of the magical sunset in Maspalomas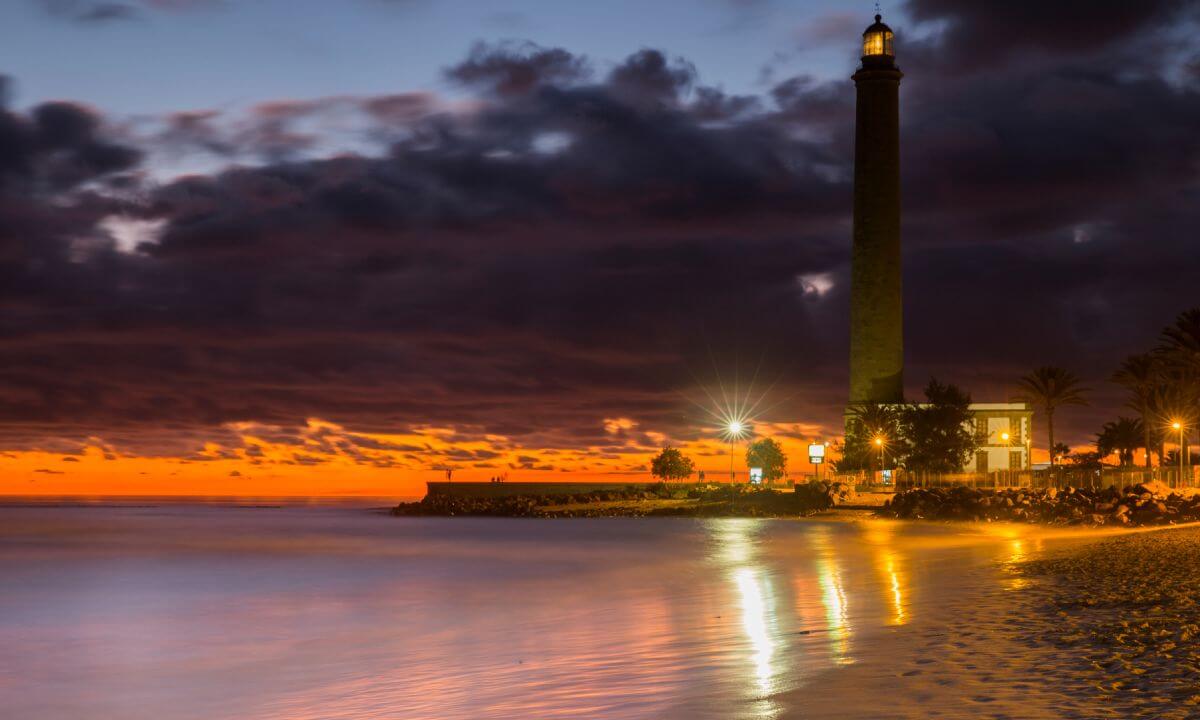 It doesn't get much more relaxing than watching the sun set, feeling that sense of connection and falling under the spell of the incredible colours and stunning evening light. The sunset in Maspalomas is one of the most spectacular ones Spain has to offer, and if you've yet to see it for yourself, we'll tell you why. To watch the perfect sunset you need to be in a privileged location – and Maspalomas has exactly that. The dunes in the south of Gran Canaria are the ideal spot, with a perfect west-facing orientation to see the sun as it dips.
Get more likes for the sunset in Maspalomas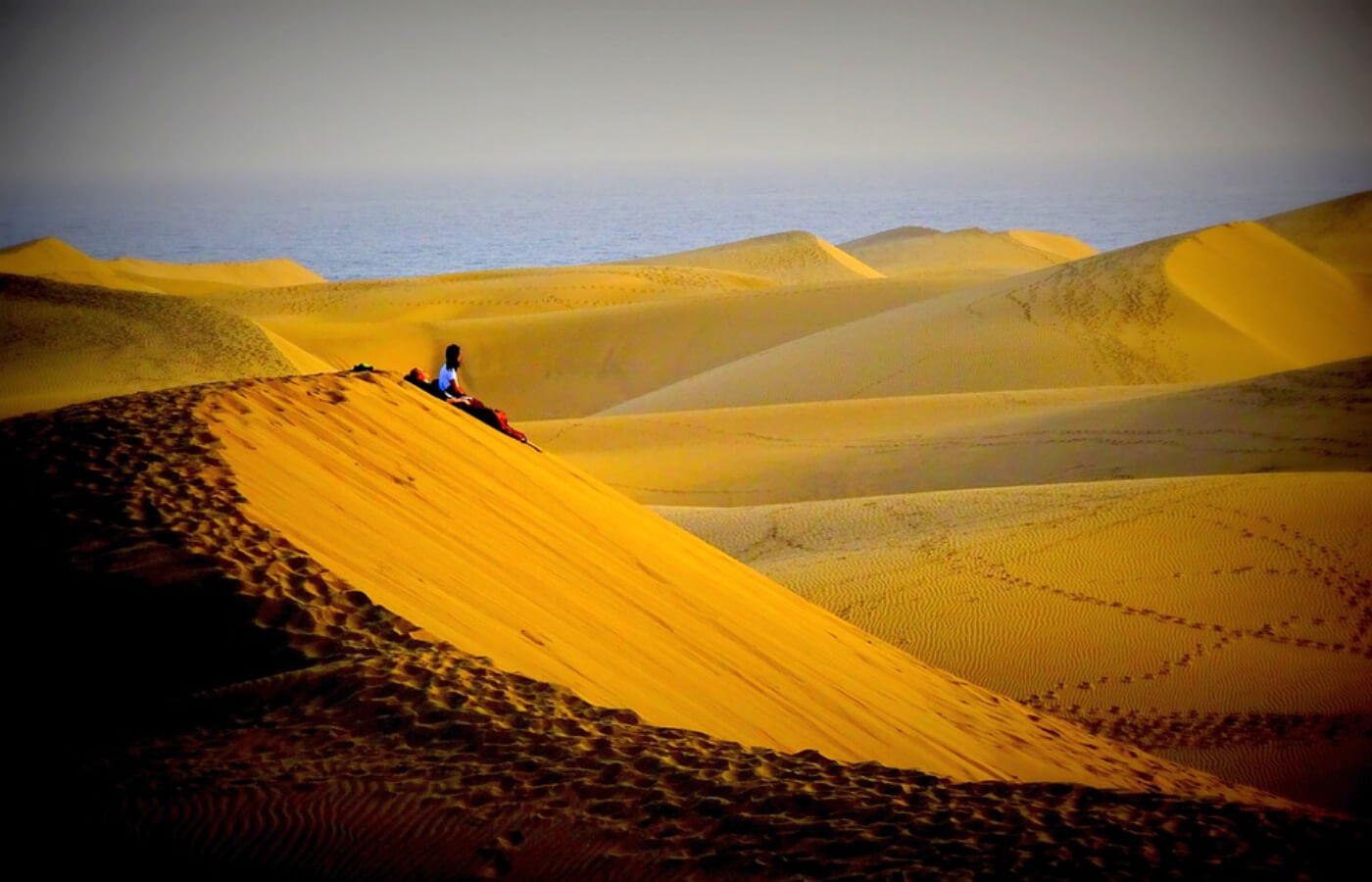 Taking a good photo, uploading it to social media and watching the likes come in is an art form. But if you've got the right setting, you're already winning. If you want to get the best snapshot of the sunset in Maspalomas you need to keep your eye on the time. The sun sets at a different time every day – check the exact time of the sunset so you can be sure you won't miss it. Now spring is here, we're getting more daylight hours every day, and the sun's setting a little bit later.
And once you've checked the timings, you need to find your best backdrop. You might want to play around with the sand dunes to give your photo an exotic vibe, or centre yourself against the sun and incredible colours the sunset in Maspalomas throws on the infinite Atlantic Ocean. You could even include the majestic Maspalomas lighthouse in your photo. It's one of the region's most distinctive (and most photographed!) landmarks.
Let your imagination run wild and play around with all the different elements this landscape has to offer – there's no place like it in the world. Surprise your followers with amazing photos and videos, with lights and colours you'll only find in a Canary Islands sunset.
An unforgettable photo session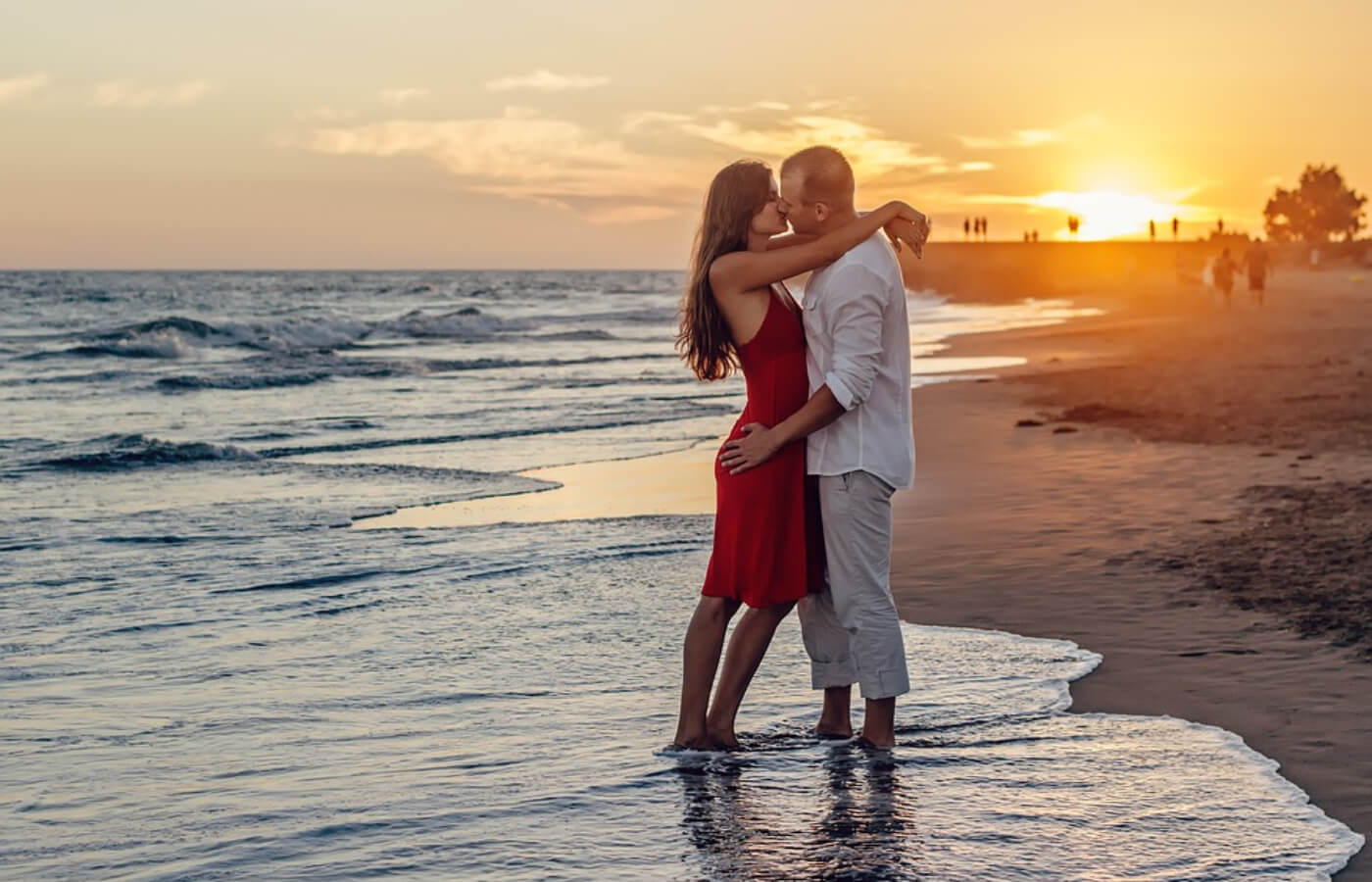 Lots of couples and families choose this landscape – especially the sunset in Maspalomas – for a photo session to capture special occasions like weddings, birthdays or communions.
As you walk around the dunes at sunset you'll see couples in their bridal finery and photographers working away on trending pre or post-wedding shoots. Seeing the grooms dressed up in their suits posing barefoot in the golden sand dunes is quite a sight. Or dressed in beachwear for more relaxed photos in a totally dreamy setting. A beautiful memory you'll treasure forever.
And sunset's one of the best times of day to walk around the dunes because the sun's winding down and the sand is much cooler.
Relax in our hotels in Maspalomas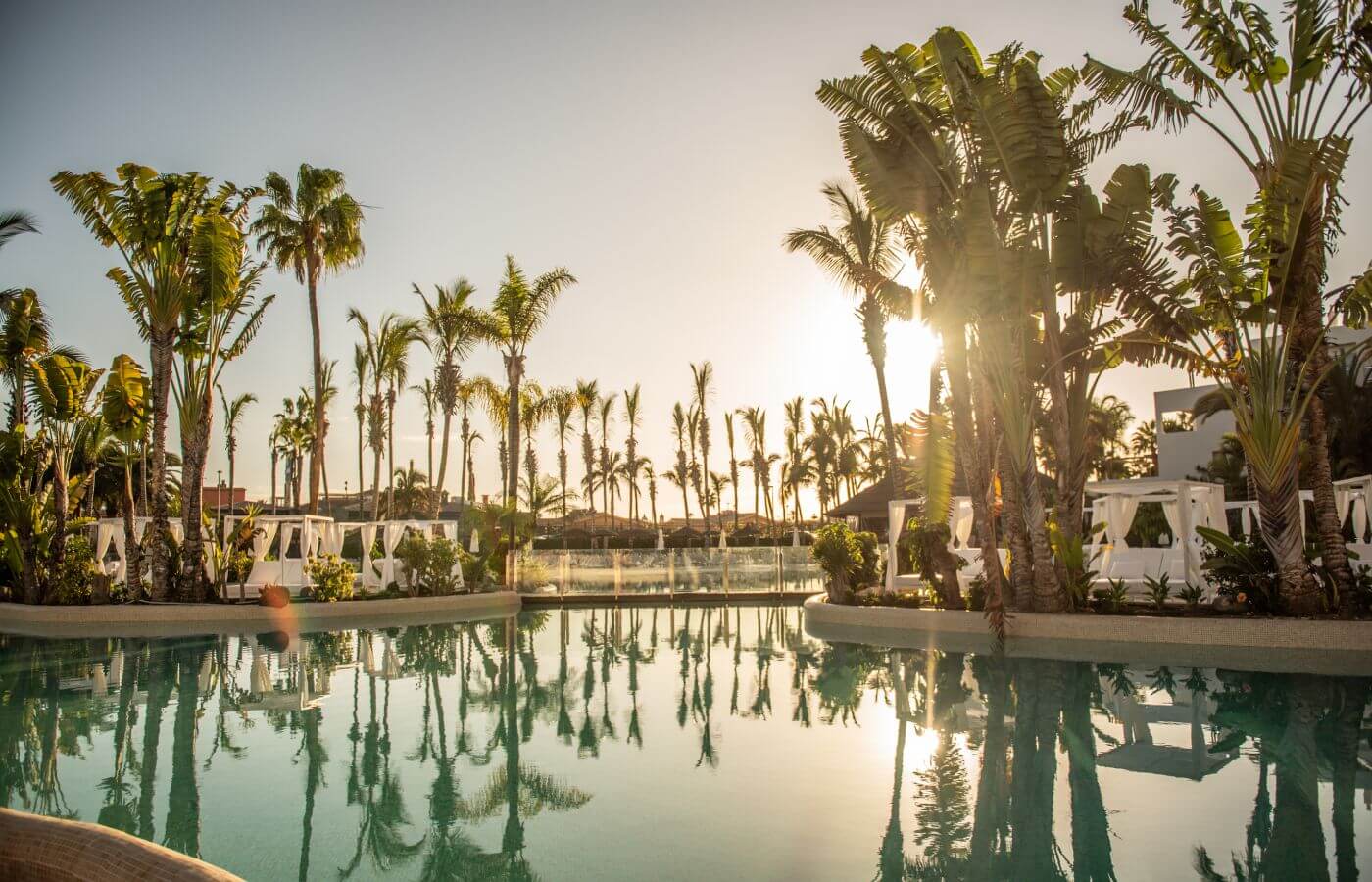 If you're in love with sunsets and are now thinking when you can come and enjoy the sunset in Maspalomas, take note of these three Princess hotels located in this unrivalled location in the south of Gran Canaria.
The location of our Tabaiba Princess and Maspalomas Princess twin hotels is hard to beat: they're close to Maspalomas Dunes Nature Park and Maspalomas Golf, a spectacular 18-hole golf course for fans of the sport.
The two hotels are ready and waiting for you to enjoy the facilities – newly refurbished in 2019. Tabaiba and Maspalomas have been designed for family travel. The fun water park in the swimming pool area is going to be your little ones' new favourite place. And whilst they're enjoying splashing around the slides and water jets, you can relax in the sunbeds zone – sunbathing, reading or sipping a refreshing cocktail in our poolside bars. A perfect day you can top off with a lovely walk to the dunes from the hotel as the evening sets in.
If you're going away with your partner or planning a trip with friends, why not come and stay at our Gran Canaria Princess adults-only hotel. It's in the resort of Playa del Inglés, a few kilometres from Maspalomas dunes. This hotel has been designed solely and exclusively for people over 16 years of age to enjoy. The hotel facilities are made for relaxation, with swimming pools and chill out bars – but there's plenty of action too, with a wide variety of sports and leisure activities on offer every day so you can have non-stop fun with your travel companions. You'll have everything you need to unwind, reconnect and recharge your batteries, surrounded by nature and the sea. Bliss.
Categories: Tips, Gran Canaria, Be inspired
« A hotel with Bali beds and tropical gardens: pure relaxation
8 unmissable Fuerteventura beaches »