7 essential fixtures for trail running in the Canary Islands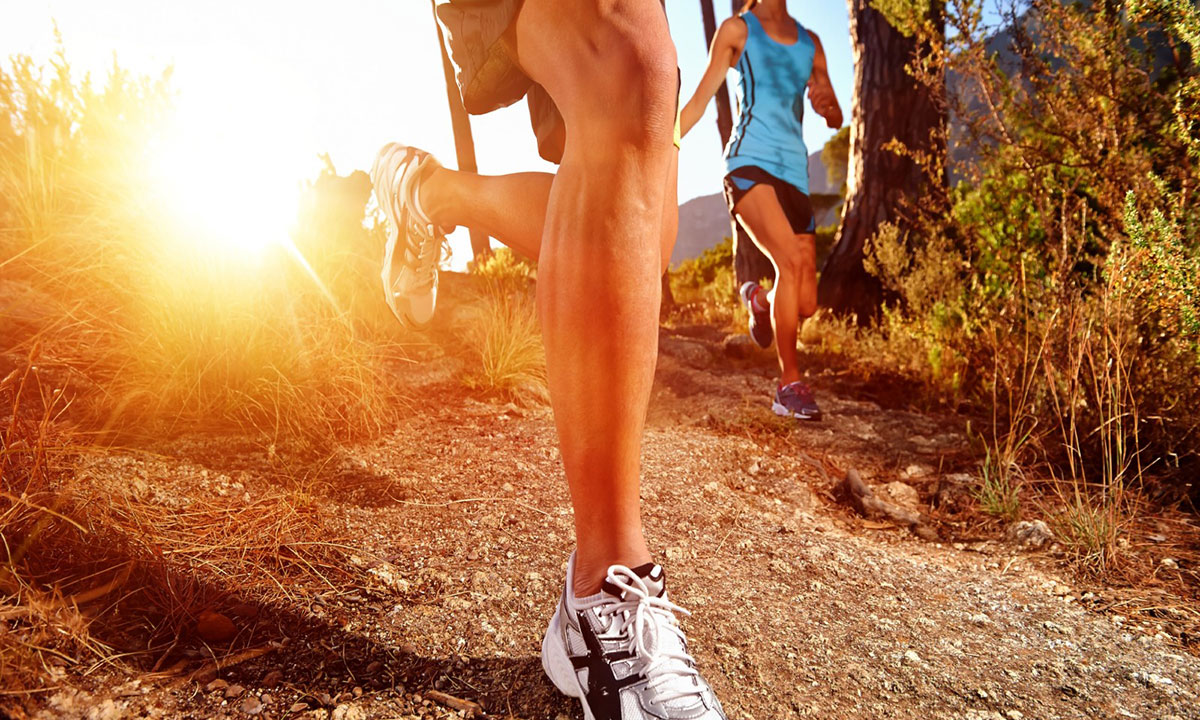 Mountains, countryside, trees, deserts… Each of the Canary Islands is home to unique – yet equally impressive – nature. It's what makes fans of trail running pull on their trainers and cover kilometres and kilometres in search of the best route. The Canary Islands are made for runners. The varied topography means no two routes are the same – investigate the different elevations beforehand and you're sure to find your best route.
Fuerteventura and Lanzarote offer vast stretches of sand, with little elevation or vegetation, but you'll be amazed by the golden sand and sheer number of beaches – not to mention the goats that cross your path. Gran Canaria is altogether more varied, with everything from green spaces at high altitude to dry, flat land, creating a stunning transition with the best of both worlds between the islands of the east and west.
Tenerife is the island of Teide, Spain's highest mountain, and at 3,715 metres high you'll find alpine landscapes you won't see anywhere else in the archipelago, and a truly jaw-dropping sunrise at the summit. The north of the island is dominated by greenery, and the enchanting landscape of Anaga, a Protected Natural Space, is the perfect example.
La Gomera and El Hierro are small islands, ideal for packing a sandwich and sleeping bag in your backpack, and exploring on foot. La Gomera is home to Garajonay, an enchanting laurel forest national park, and El Hierro is a land of incredible landscapes and twisted juniper trees. And let's not forget the beautiful island of La Palma, dressed in green and lined with trails that pass through its hidden enclaves. It's also home to another of the Canary Islands' national parks: La Caldera de Taburiente.
Now you know about each island's charms and quirks, it's time to pick the route that's best for you. Next let's take a look at 7 essential fixtures for trail running in the Canary Islands. Read on to discover the routes, distances and dates.
The Meridiano Marathon goes around the island of El Hierro, with six different route types so even those with little legs can have a go at the race. 9 km, 18 km, 27 km, 42 km, KM Vertical and Junior.
Starting off in Frontera, participants are plunged into the paths carved out by El Hierro's forebears, passing through the Mencáfete Reserve, the Cres highlands, Santuario de Los Reyes, the slopes of San Juan and the Mar de Las Calmas.
La Gomera Paradise has been designed to give trail running lovers – whatever their level – an enjoyable route through the island once visited by Christopher Columbus. And for expert runners who can breeze through a marathon, the race includes an Ultra Trail measuring 76 kilometres, covering the northern perimeter of the island. The Marathon is 43 kilometres; the Trail is 30 km, the Minitrail is 16 km, and Started is 10 km. And there's also the MKV Subida Los Pasos.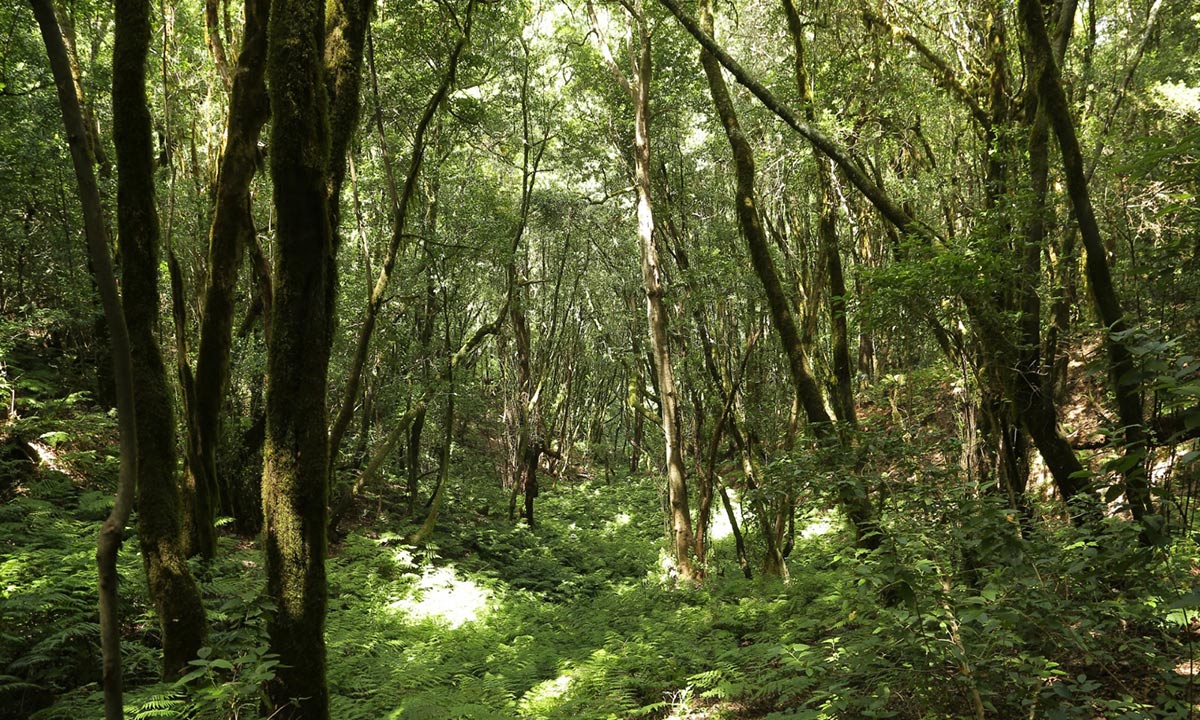 The WAA 360º is an incredibly challenging mountain trail running race, with every edition taking place in a different destination. And this year it's going through La Gomera. The route is revealed shortly before the race, and participants have to complete it in a set amount of time. The 360º Challenge is characterised by technical, long-distance unmarked routes, and the race takes several days. Participants have no assistance aside from the tracks and maps, and additionally need to manage their sleep.
Transvulcania has eleven editions under its belt, with three routes across La Palma: Ultra Marathon (72 km), Marathon (44.15 km), Half Marathon (21.93 km). It also puts on a Transvulcania Kids-Junior event and Kilometre Vertical race, which starts off from Puerto de Tazacorte beach and climbs to the municipality of Tijarafe, spanning 7.6 kilometres and 1,203 metres of vertical elevation.
The circuit runs along the Ruta del Bastón, climbing to Roque de los Muchachos with incredible views across Caldera de Taburiente national park.
Tenerife Bluetrail goes a step further, with a 105 km Ultra Trail taking you from zero to an elevation of 3,555 metres as you ascend Teide. The race starts off at Fañabé beach, passing through Ifonche, Vilaflor de Chasna, Degollada de Guajara, Roques de García, Pico Viejo, La Rambleta, Montaña Blanca, Visitors Centre, Los Picachos, Piedra de los Pastores, Ladera de Tigaiga, Chanajiga, Tigaiga, El Asomadero, La Corona viewpoint, San Pedro viewpoint and Rambla de Castro, until you reach the finishing line at Puerto de La Cruz.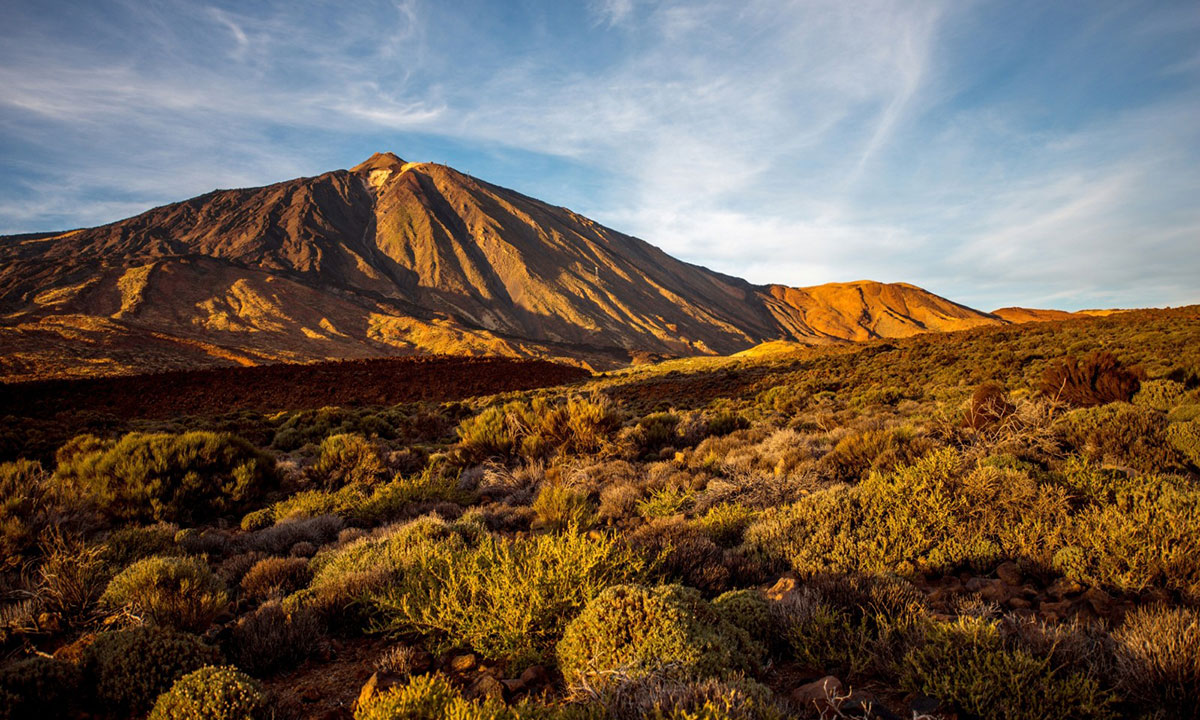 The Marathon goes through La Orotava, Pista Los Picachos, Pista PK 29, Piedra de Los Pastores, Ladera de Tigaiga, Chanjiga, Tigaiga, El Asomadero, El Lance, San Pedro viewpoint, Rambla de Castro and, finally, Puerto de la Cruz. As well as these two route options, there are also the following: Trail (74 km), Relay Trail (71 km), Medium (20 km) and VNC (3 km). People with disabilities can also take part in the race, with the Challenge (Reto), consisting of three categories: 8 km, 3.7 km and 1.2 km.
K42 Canarias Anaga Marathon is the main race in Tenerife, and a benchmark in trail running races. It covers a distance of 44.8 km through the best trails Anaga. Whichever route they choose, participants get to take in the beautiful landscapes of this Biosphere Reserve. Runners have the choice of the K42, K21 (21 km), K12 (12 km) and KVertical, a 5 km trail that goes from Punta del Hidalgo to Chinamada.
Date: from 3 to 5 December.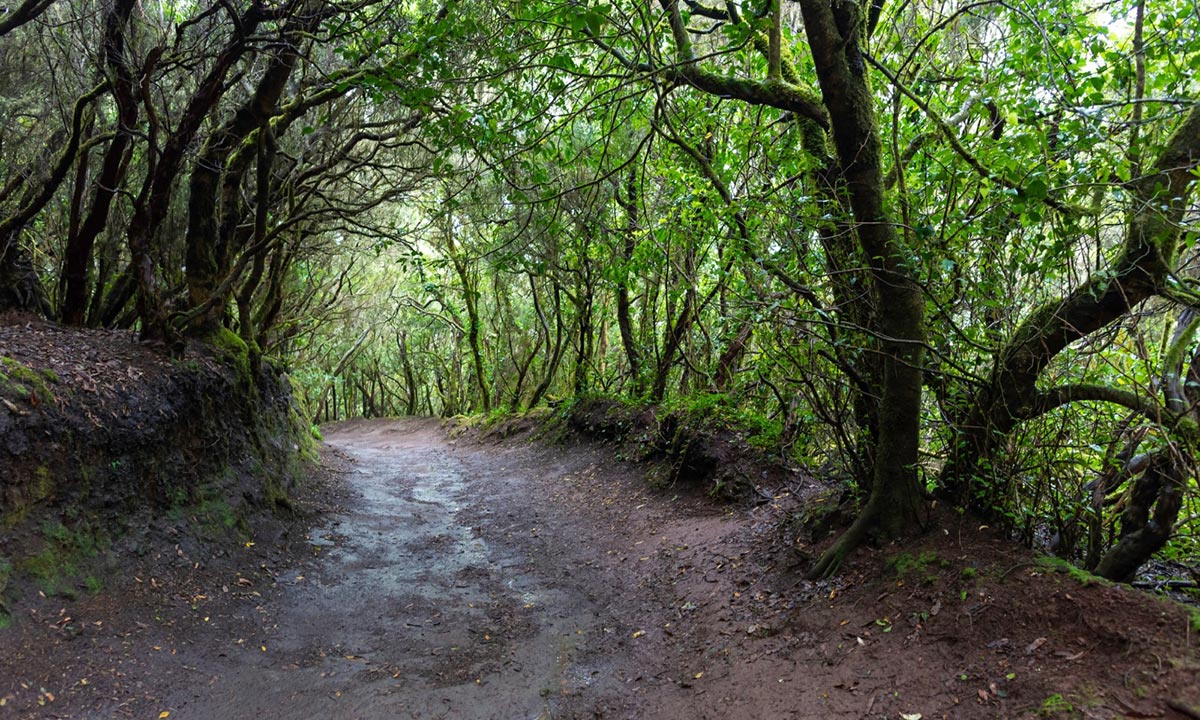 Transgrancanaria is a race with a long history. Over the course of nineteen editions, participants have trodden a path through the mountains of Gran Canaria. Their goal? To reach Maspalomas lighthouse. The Classic leaves from Las Canteras beach and runs 129 km to the finishing line; the Advance (65 km) starts out at Artenara, the Marathon (42 km) sets off from El Garao and the Starter (30 km) from Tunte, whilst the Promo, Youth and Family Trans (17 km) leave from Ayagures.
Date: from 4 to 6 March 2022.
Categories: Canaries, Be inspired
« What to see in Fuerteventura in 5 days
Celebrating Dia de los Muertos at Home »