Celebrating Dia de los Muertos at Home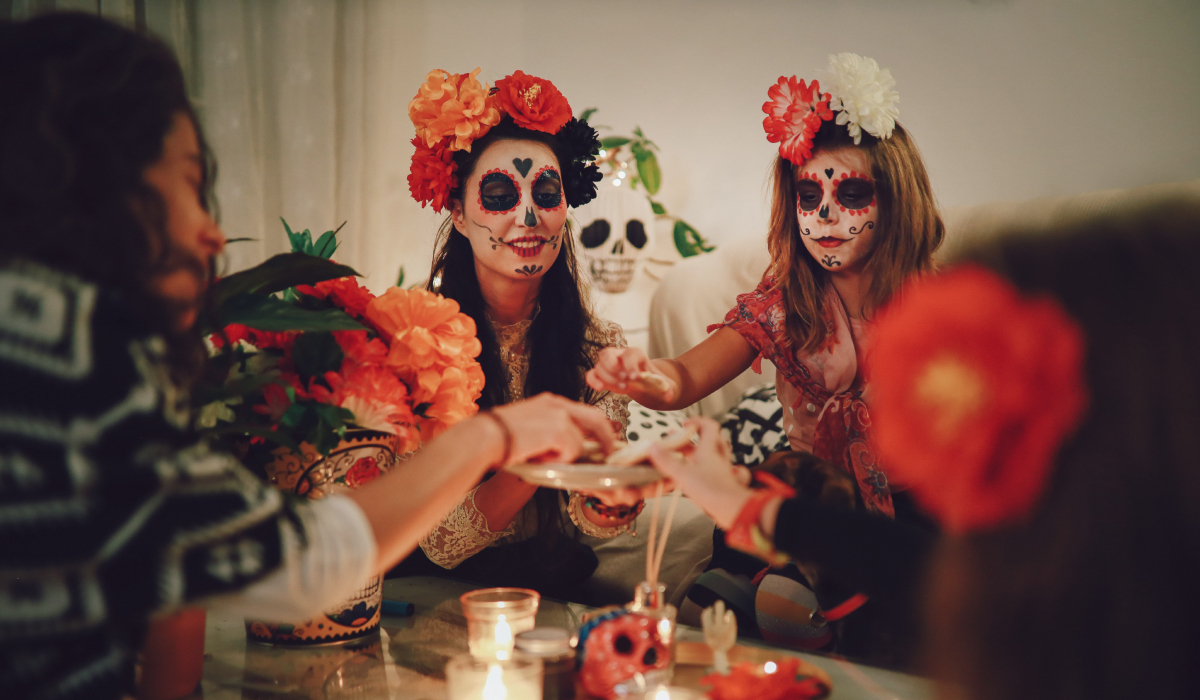 Dia de los Muertos, or Day of the Dead, is a Mexican holiday celebrated throughout Latin America and, increasingly, in the U.S. Although similar to Halloween, Dia de los Muertos is a day for commemorating the dead and, as such, is not a Mexican version of Halloween. Held on November 1st and 2nd, Day of the Dead is a life-affirming two-day celebration that pays homage to ancestors while promoting life-affirming joy. In fact, during festivities, participants strive to trade mourning for joy. The rich cultural significance of the event and its attention-getting sugar skulls and other associated traditions have drawn interest from around the globe.
There are numerous ways to celebrate Dia de los Muertos. We'll explore its customs and unique aspects here so you can enjoy this special event at home. Use these tips to plan and celebrate Dia de los Muertos with family and friends.
What is Dia de los Muertos?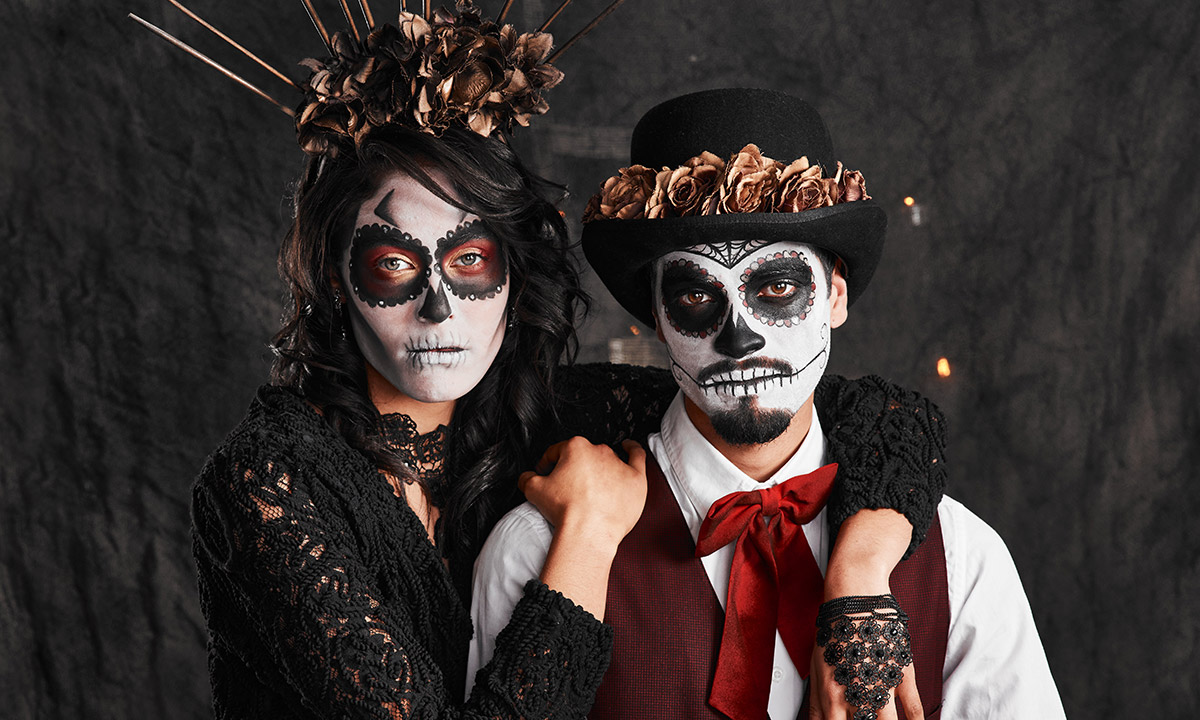 Dia de los Muertos is the Mexican Day of the Dead. With roots that stretch back to the time of the Aztecs, the holiday is a two-day event that celebrates the dead. Long before Spanish conquistadors arrived in the New World, Aztecs honored their dead with the keeping of skulls. Today, specially designed 'sugar skulls,' also known as Calaveras, have become the 'face' of the holiday, with people adorning their faces with makeup to create sugar skull masks representing La Catrina, Mexico's Grand Lady of the Afterlife.
Many families build altars to welcome the spirits of dead family members and make plans to visit graves during the two-day fest. Celebrations at home typically feature delicious food and treats, music, dazzling floral displays (primarily featuring marigolds), candles, and photographs of lost loved ones. The holiday is popular throughout Mexico and much of the Latin American world. Roughly a quarter of the U.S. population celebrates the Day of the Dead, but that number increases as more people learn about its meaning and wish to share in its celebrations.
How does Dia de los Muertos differ from Halloween?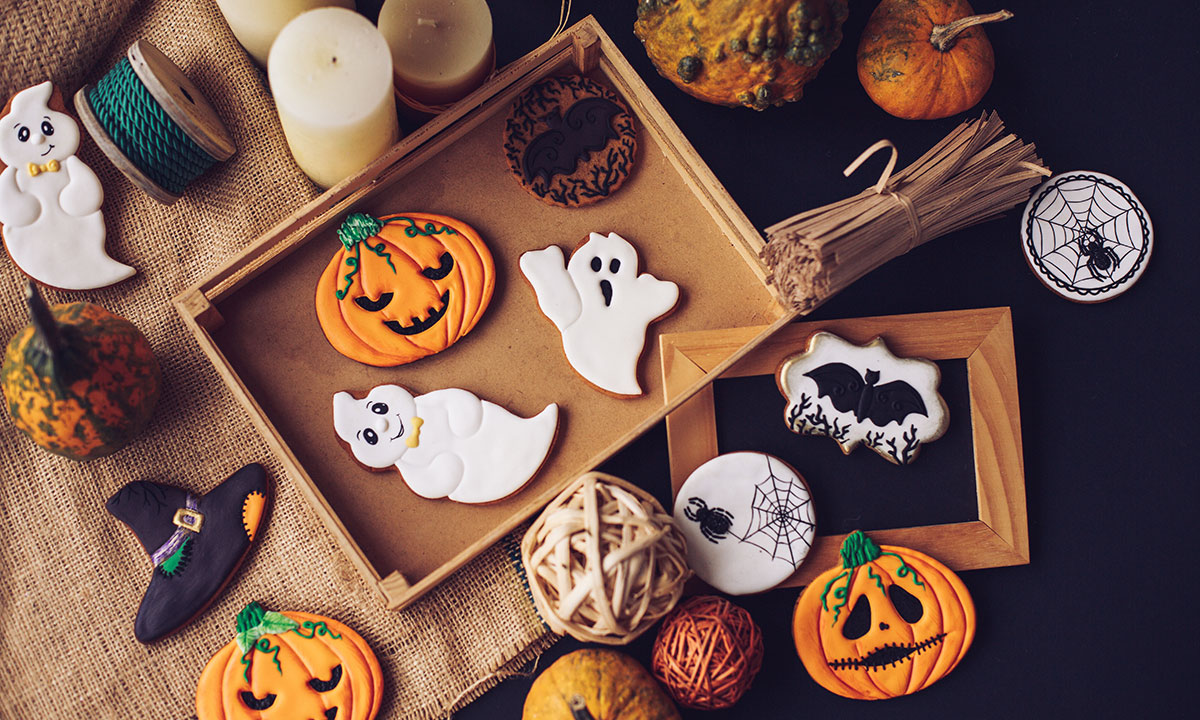 Dia de los Muertos is often referred to as Mexican Halloween, but its purpose is quite different. While similarities include skulls and skeletons and dressing up in costumes, Dia de los Muertos is about honoring the dead. In contrast, Halloween is a holiday with Celtic origins that originated as a festival for warding off ghosts and celebrating with mischief and merry-making. Dia de los Muertos, while celebratory, features a somber, respectful element for those who have passed, while Halloween, today, is enjoyed purely as a fun celebration filled with treats, parties, games, and costumes
Why Is Dia de los Muertos Important to Mexicans?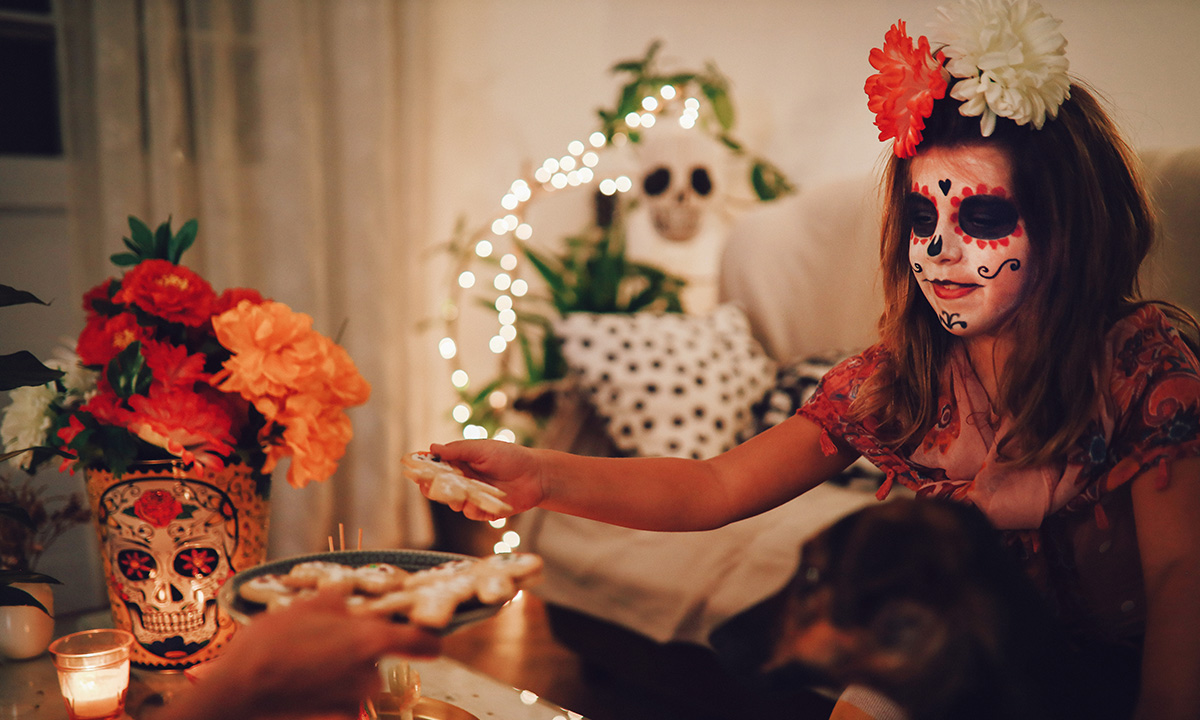 Dia de los Muertos is a time for setting grief aside to pay homage to the dead through joyful celebration. The holiday has evolved to revere ancestors and help those grieving ease their sorrow through communion with the dead, music, and merriment. Often, families plan get-togethers centered around a central altar adorned with photos of departed family members, candles, and marigolds.
What is the Significance of the Traditional Dia de los Muertos Altar?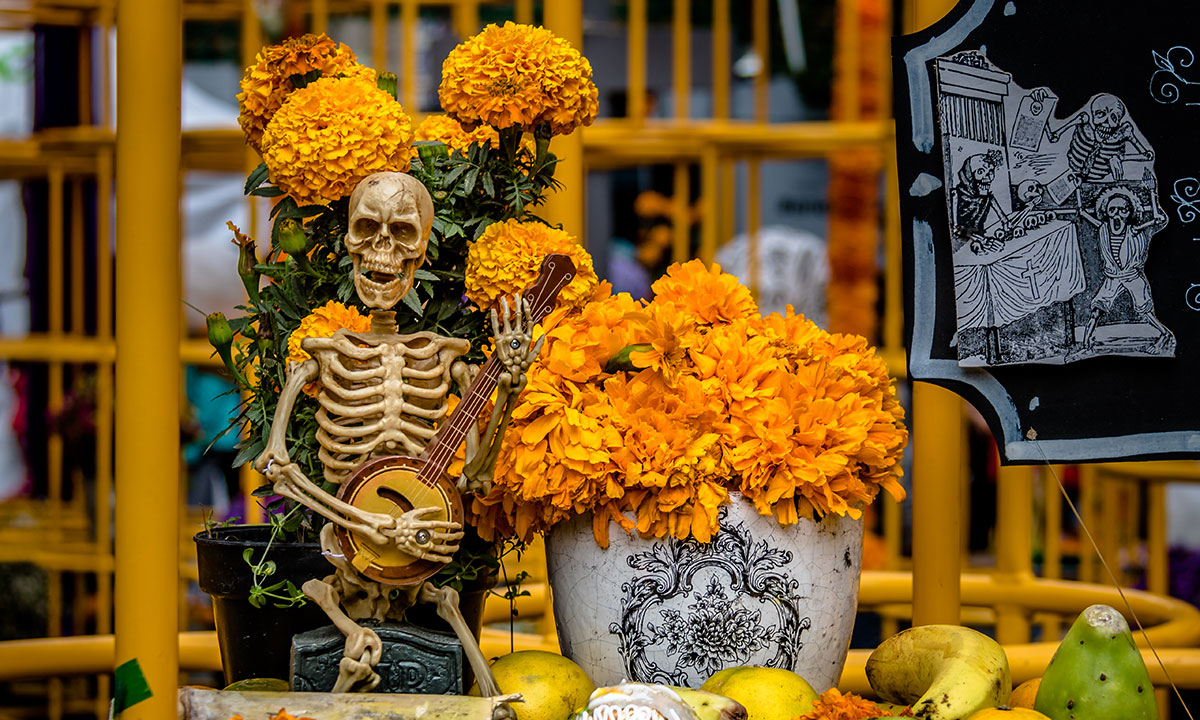 The altar is significant to Day of the Dead celebrations because it's the focal point for celebrations. Before the holiday, family members build the altar and adorn it with framed photographs of ancestors along with candles and marigolds. Marigolds are bright yellow and orange flowers that are believed to attract the spirits of the dead. Families also place cherished personal items, food, drink, and sugar skulls on the altars for the souls of the dead to enjoy.
How to Celebrate the Day of the Dead at Home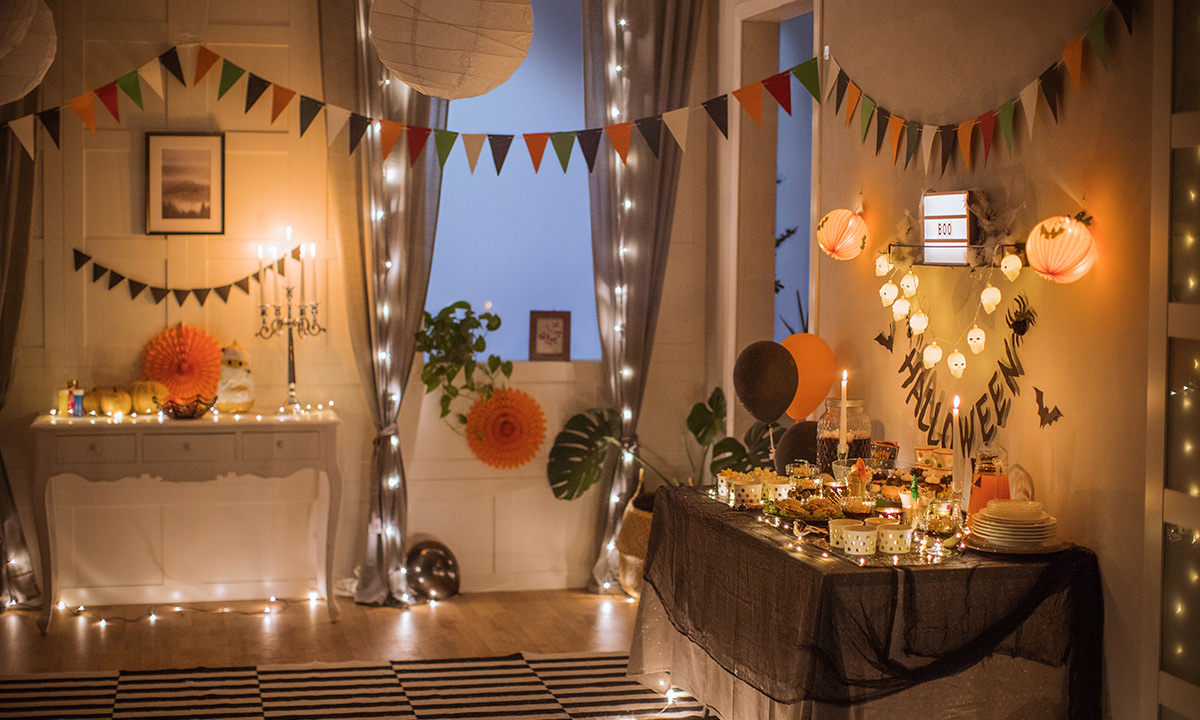 You can celebrate this holiday at home, too, by constructing an altar to lost loved ones. You can make or purchase sugar skulls, add dazzling floral arrangements to your altar, and plan other festivities like a family feast, complete with plenty of your favorite Mexican cuisine and drink. If you're hosting a Day of the Dead celebration, you can serve foods like tacos along with Mexican hot chocolate or drinks spiked with tequila. You can paint a sugar skull on your face or dress up as La Catrina and attend a nearby Day of the Dead parade or celebration.
It's important to remember that although Dia de los Muertos is a time for celebration and joy, it's also a time of reverence for those who have departed. Many people may find it challenging to set aside their sorrow. This is one of the ways that the holiday differs decidedly from Halloween. However, for many, the holiday helps to encourage the healing process with its respite from grief and participation in cherished cultural customs.
Our Winter Offers in the Caribbean:
PUNTA CANA
Grand Bávaro Princess: the renovated and exclusive hotel that awaits you and your family in Playa Bávaro, a tropical environment to live your best holidays!
Princess Family Club Bávaro: only for families. Enjoy rooms with direct access to the pool, swimming pools with water slides and a wide gastronomic offer.
Caribe Deluxe Princess: Newly renovated hotel for couples, groups and friends. A wide gastronomic offer and modern facilities for your holidays in Punta Cana.
Punta Cana Princess: Our Adults Only hotel in Punta Cana. A peaceful setting to relax, enjoy the Caribbean and its cuisine.
Tropical Deluxe Princess: A brand new hotel designed for families! Discover its large rooms, swimming pools with slides and endless activities.
RIVIERA MAYA
Grand Sunset Princess: designed especially for couples. If you want to enjoy the Riviera Maya in a hotel with extensive facilities, this is your best option.
Grand Riviera Princess: Enjoy a family holiday in our resort in Riviera Maya. You will find a wide gastronomic offer, plenty of swimming pools and a variety of suites to choose from.
Platinum at Grand Riviera & Sunset Princess: it offers an exclusive area with Platinum services and facilities to take your holiday to the next level.
Princess Family Club Riviera: Our Family Club in Riviera Maya offers services for all members of the family! Enjoy the wide gastronomic offer.
Platinum Yucatán Princess: Adults Only in Riviera Maya? Platinum Yucatan Princess is a modern hotel for adults only. Discover the exclusivity of our services, gourmet restaurants and rooms.
What did you like the most? Tell us about it! And if you want to go to the Caribbean in winter, don't miss our best offers and discover the magic of the Caribbean!
Categories: Caribbean, Día de los muertos, Mexico
« 7 essential fixtures for trail running in the Canary Islands
Guide of the 7 most popular places in Riviera Maya (for adults) »