5 Canary Island cuisine delicacies you have to try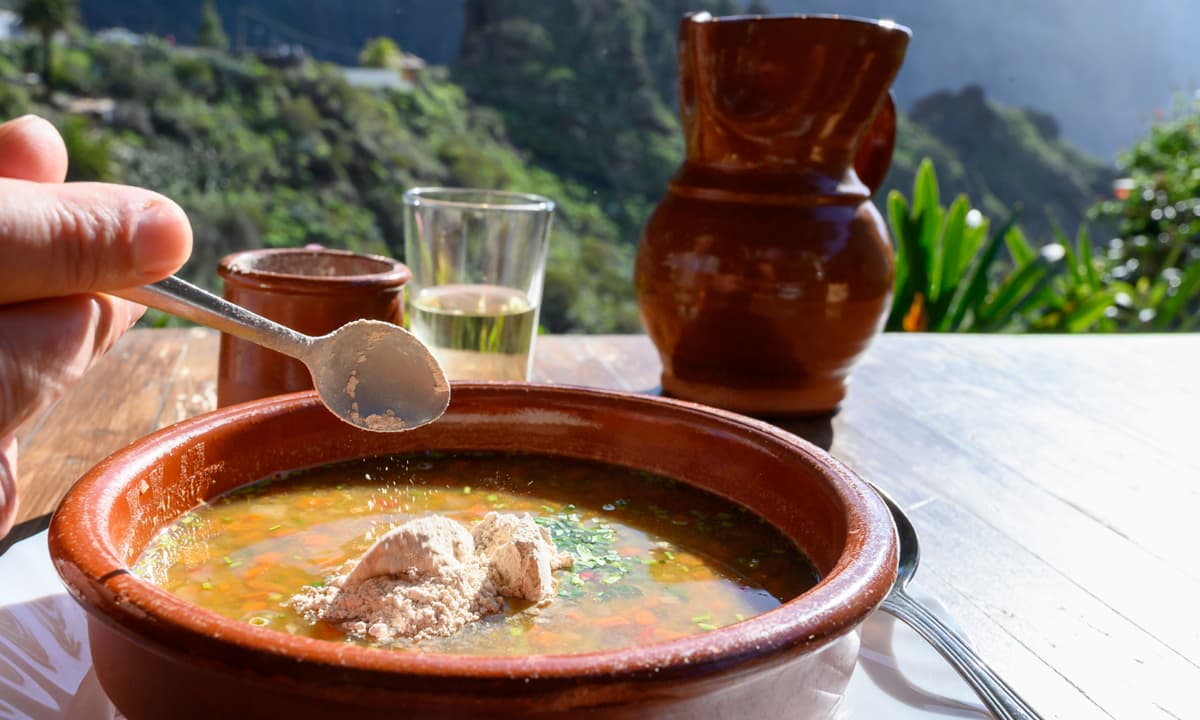 In the words of iconic chef and keen traveller Anthony Bourdain, "food, culture, people and landscape are all absolutely inseparable". If you really want to get to know a place, you must try its cooking. Canary Island cuisine is part of the archipelago's cultural identity, and the region has numerous products with designation of origin status. Travelling there is a treat for all your senses, including your palette.
The origin of Canary Island cuisine
The Canaries are brimming with locally-sourced foods used to create a huge range of distinctly simple and unique dishes. The islands' rich gastronomy has multicultural roots, founded in the legacy of the Guanches (original inhabitants of the Canary Islands) and influenced by Latin American cuisine dating back to the conquest. This historical legacy, together with the island's delicacies, make Canary Island cuisine yet another essential part of your visit to the islands.
5 products key to Canary Island identity
The Canary Islands are home to a variety of distinctive landscapes that marry to perfection with its rich cuisine, with flavours and recipes unique to each area. Canary Island cuisine really will take you on a sensory journey. The essence of their cookery lies in the use of local produce, much of it with designation of origin status (DOP). And whilst each island has its own typical dishes, all eight of them share many of the same ingredients.
The famous 'wrinkled potatoes'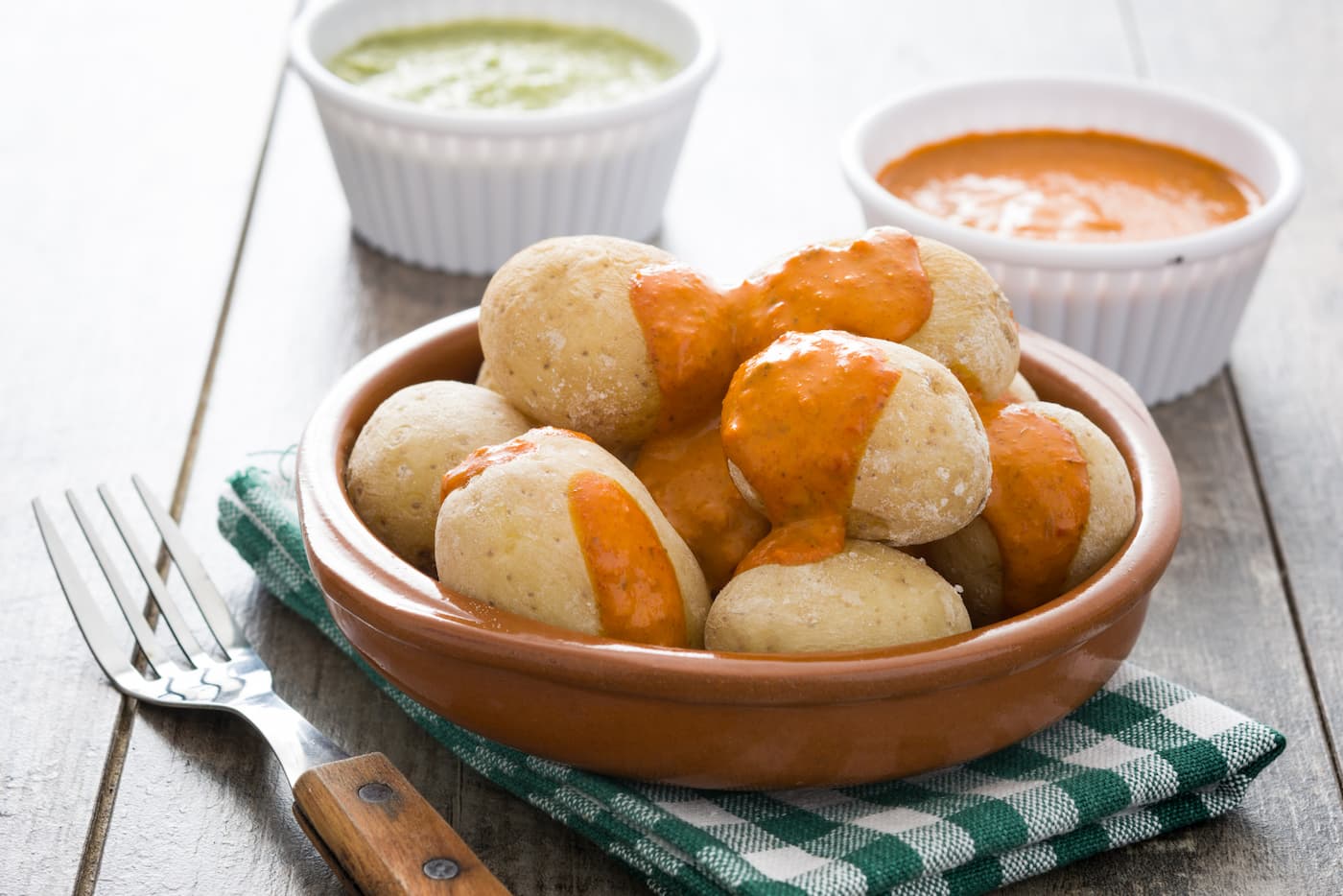 The dish or accompaniment par-excellence is 'wrinkled potatoes', so-called because of the distinctive way they're prepared in the Canaries. First, they're boiled in generously salted water with their skins intact, until soft. The secret? The famous sauce they're doused in, known as mojo, which comes in a variety of forms – red mojo, green mojo, almond mojo – all spicy and delicious. The most famous dish in Canary Island cuisine, and voted a 'gastronomic wonder' by Spain in a popular vote in 2016.
The versatile Canary Island 'gofio'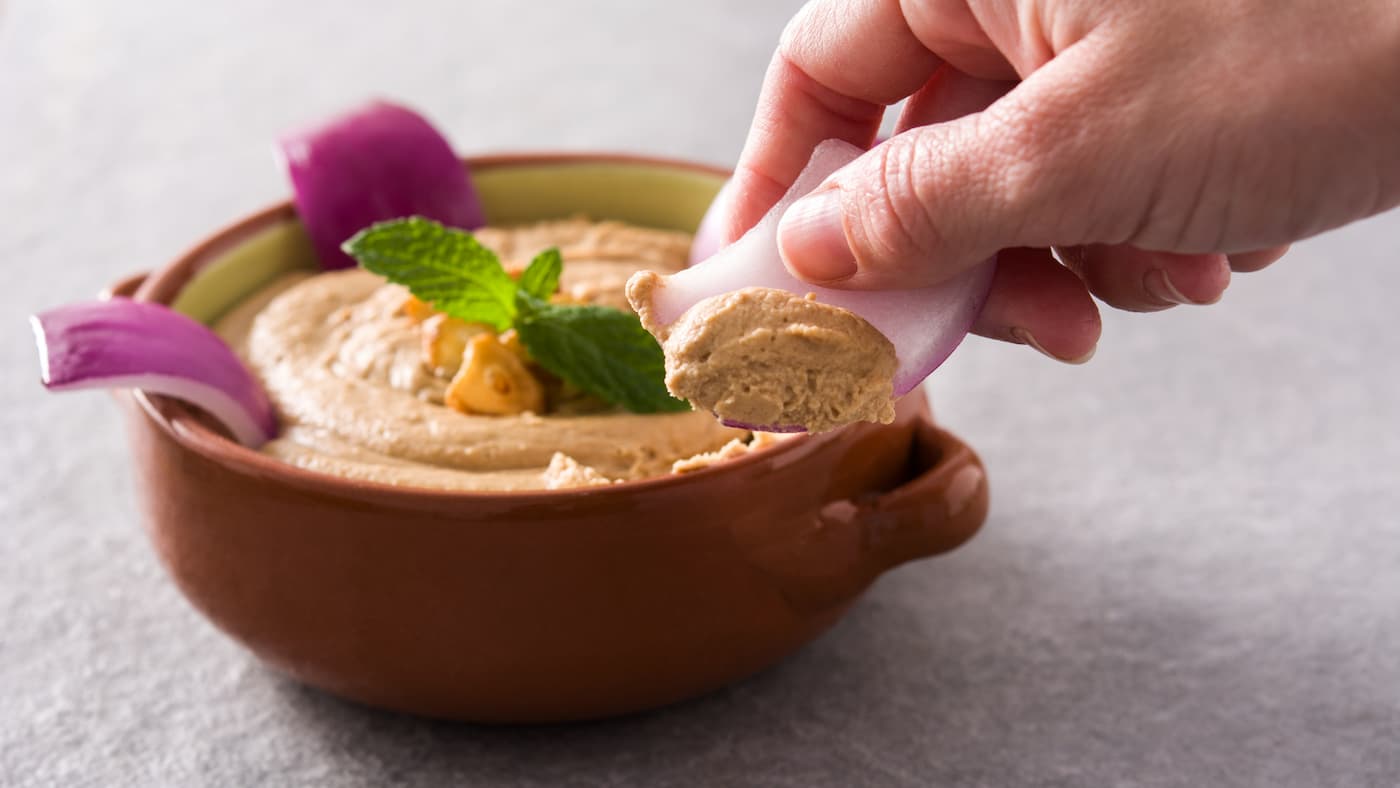 Gofio is a food prepared using toasted grains, ground into a flour which has been a staple in the Canarian diet throughout history. Ever since pre-Hispanic times, gofio has been consumed by the natives of the islands. There are now several varieties of the product available, such as wheat, maize and multigrain gofio. And today gofio is considered a hugely versatile element of Canary Island cuisine with numerous nutritional benefits. An energy shot that'll give you the energy you need on your trip to the islands.
Delicious Canarian cheeses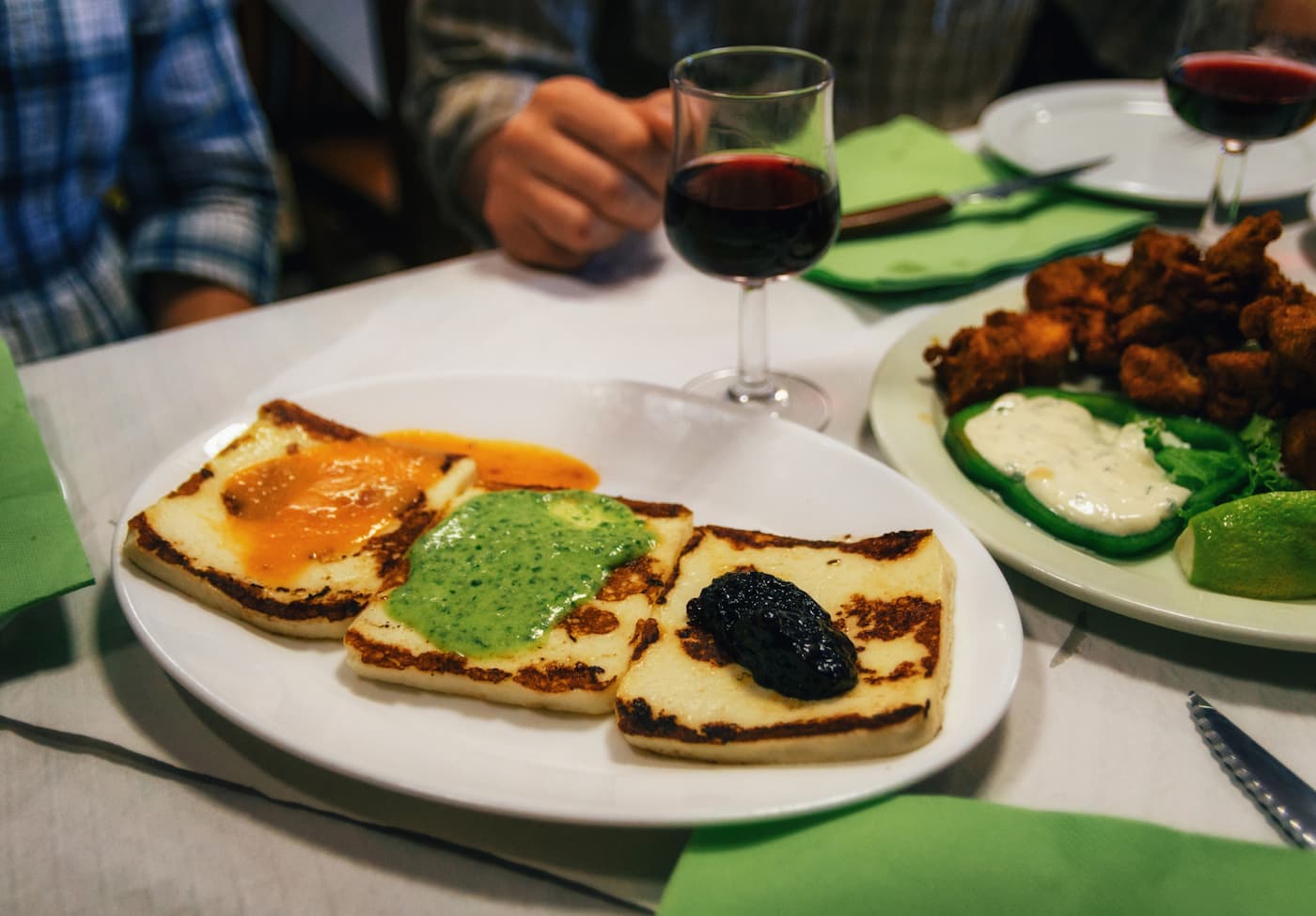 Canarian cheese is one of the most prominent and world-renowned products in Canary Island cuisine. What's so unique about these cheeses is their origin: the numerous micro climates found across the islands and the indigenous breeds the cheese comes from – and the feed they've been given. They're utterly unique, and there's an incredible variety of types to choose from. Canary Island cheeses are recognised all over the world. More than 35 varieties have won awards at the World Cheese Awards including the coveted super gold category: in Lanzarote, Bodega de Oveja's Finca de Uga; and in Fuerteventura, Maxorata's semi-cured cheese with paprika. A special mention should also go to cheese from La Palma, a designation of origin, 100% artisanal product.
Teror, a favourite chorizo
This spreading chorizo is based on a secret recipe from the municipality of Teror in the north of Gran Canaria. It dates back from the end of the 1930s and has since become hugely popular. This delicacy of Canary Island cuisine is enjoyed both nationally and worldwide, and the recipe's based on paprika, salt, white wine, spices, garlic, pork lard and lean meat. Chorizo de Teror is a smooth-textured spread, with a distinctive flavour that's become a symbol of this Gran Canaria municipality. On Sundays you can try it along with other local produce at the popular Mercadillo de Teror, one of the island's oldest markets.
Honey: the Canary Islands' liquid gold
Used for culinary and medicinal purposes since the year 1500, this is considered liquid gold in Canary Island cuisine. The honey has a sweet and distinctive taste thanks to the archipelago's unique flora and black bees, native to the Canary Islands. The process of producing and extracting honey in the Canary Islands is completely artisanal. Honey from the island of Tenerife has designation of origin status and is available in a variety of colours, flavours and types thanks to the various micro climates and rich flora.
Categories: Canaries, Be inspired
« 8 scenic spots in Gran Canaria for a selfie
Imagine getting away with your family this summer: book your Canary Islands holiday in advance »