Visit to a residential home for the elderly – Princess Hotels Punta Cana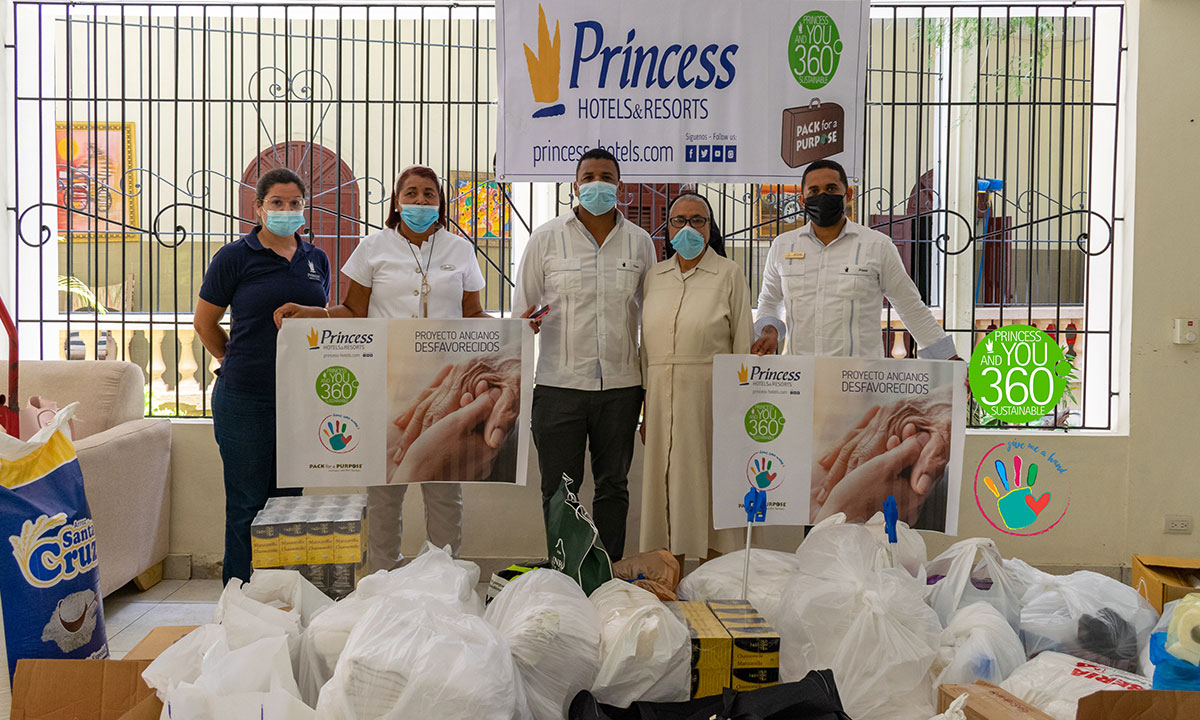 At Princess Hotels Punta Cana, we are very aware of the importance of caring for the people and the environment that surround us. That's why, whenever we can, we participate in social projects to help different groups in need. This all falls under our Social Responsibility project: Princess and You 360 Sustainable.
La Divina Providencia in Higüey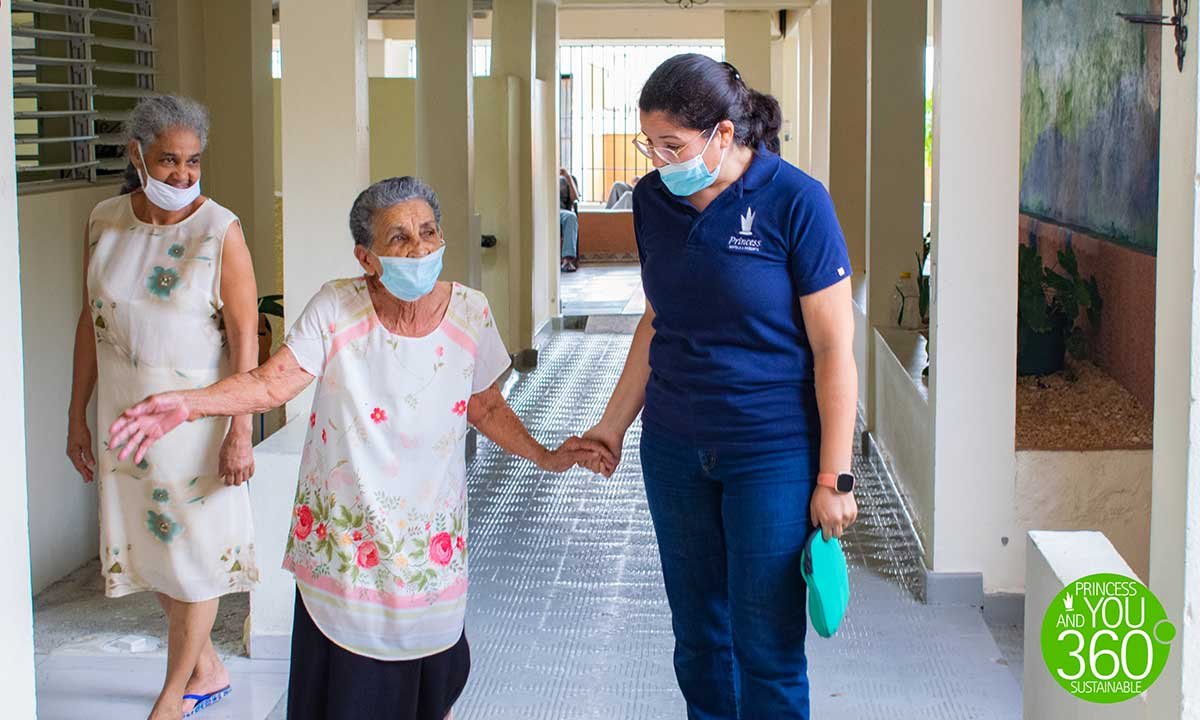 On Tuesday 24 May, staff from all our hotels in the Dominican Republic (Grand Bavaro Princess, Princess Family Club Bávaro, Punta Cana Princess, Caribe Deluxe Princess and Tropical Deluxe Princess) went to the residential home La Divina Providencia in Higüey.
The aim was to deliver the donations collected as part of our social policies, this time with the support of Pack for a Purpose, and thanks to the generosity of our customers and staff.
Of course, we had to take into account the necessary health and hygiene safety measures, which meant that our interaction was limited compared to previous occasions, but we were very grateful for the opportunity to visit the residents on behalf of everyone at Princess Hotels Punta Cana.
Eternal smiles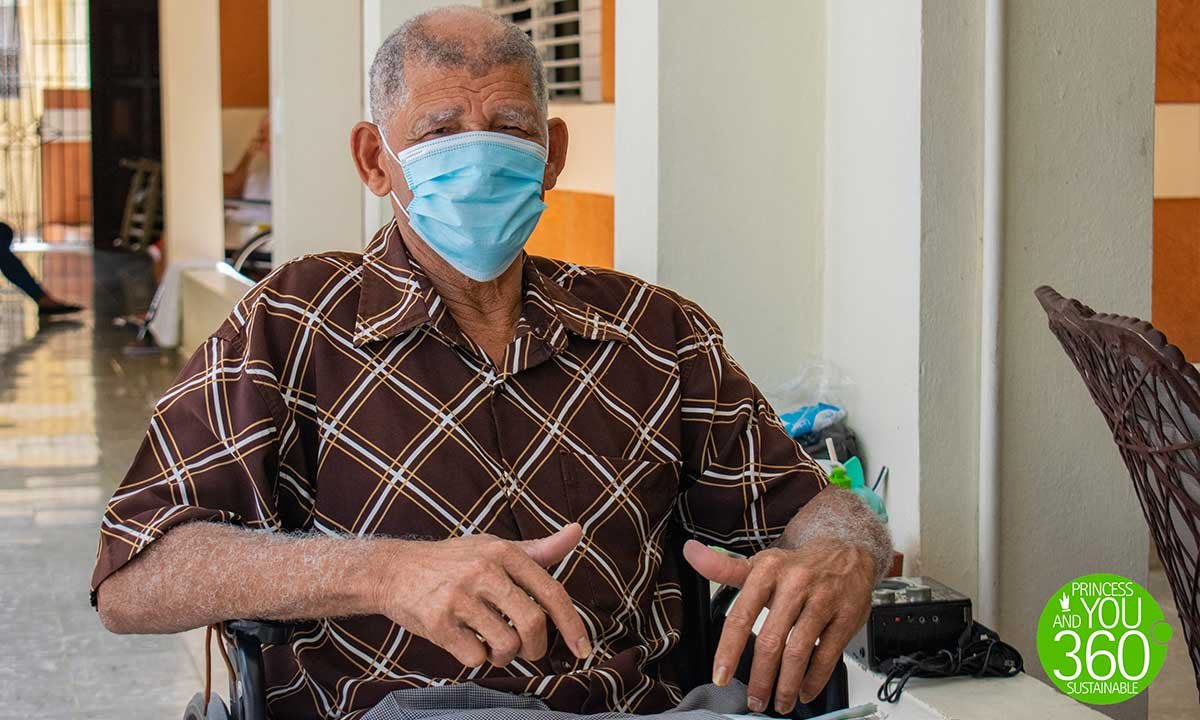 We arrived in the morning loaded with products including toiletries, cleaning products, non-perishable food items, clothing, sheets, towels, etc.
Sister Ciriaca (director of the centre) welcomed us with her ever-present smile. The residence currently houses 38 elderly people of both sexes and, as always, we were surprised by the care given to each and every detail, the smiles of the volunteers and the nuns who work there. The love that permeated the air meant that we were the ones who left thanking them.
It is important to note that this residence is completely free of charge for the elderly; they live and depend entirely on the donations and charity of others.
We were particularly struck by the fact that the elderly residents are very lonely or vulnerable and require specific attention, but despite their difficult life or health circumstances, they always welcome you with the broadest and most candid of smiles. Their looks speak louder than words and they are always very grateful for these visits and the opportunity to have a chat.
Would you like to support our donations?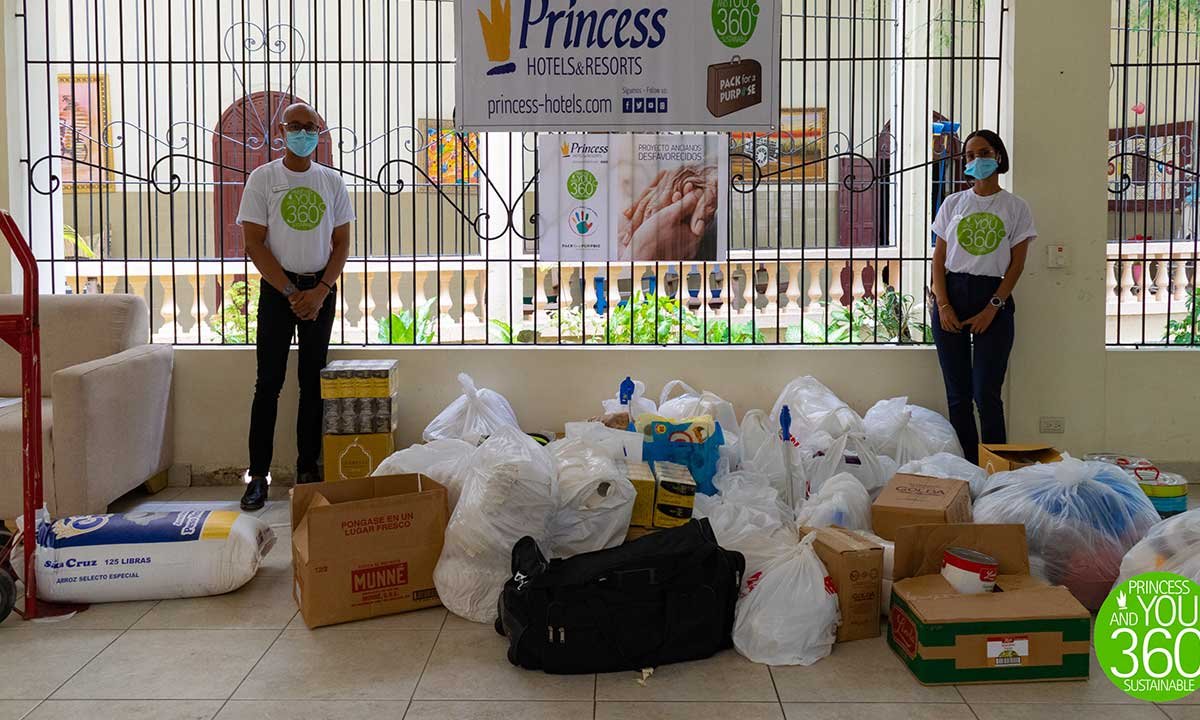 Our Princess and You 360 social projects in collaboration with Pack for a Purpose are carried out throughout the year and are divided into 3 main categories: toys for children, supplies for schools and items for the residential home for the elderly in Higuey.
We invite all guests who want to collaborate, whenever they visit us, to bring donations at any time, as we will store them at our hotels until our next event.
Want to join us? Let us know what you would like to donate.
Categories: Caribbean, Punta Cana
« Enjoy a dream wedding at Princess Hotels in the Canaries
The best nightlife in Punta Cana »