Things to do in Tenerife: Lunar Landscape in Vilaflor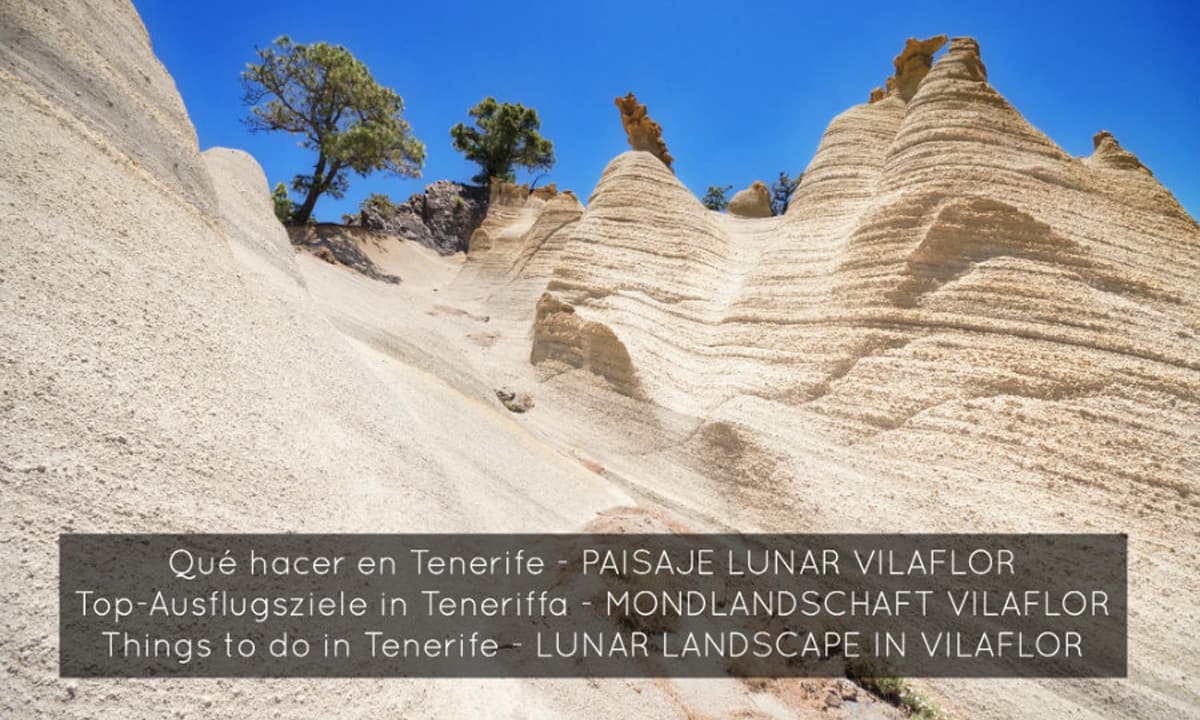 Are you a nature lover and do you like hiking? Then the fascinating lunar landscape in Vilaflor is just the right place for you! The area in the south of the island forms part of the Parque Natural de la Corona Forestral, with a total of 46.612 hectare it's the largest nature reserve in the Canary Islands.
The hike with the official name PR-TF72 kicks off in the village Vilaflor de Chasna, in the Granadilla de Abona municipality. "PR" stands for Pequeño Recorrido (small tour), which means that the trails are between 10 and 50 km long and can be walked in one day or up to two days. The official name guarantees a safe and well signposted trail.
The trail is part of Camino de Chasna, a more than 500 year old trade route, which runs very close to the spectacular lunar landscape.
After about 4 miles there's a small hill from which the lunar landscape can be admired in all its glory: an area of white tuff rocks formed by erosion.
Useful information about the loop trail
· Starting and end point: Village square in Vilaflor de Chasna
· Length: about 8 miles
· Average hiking time: between 4 and 5 hours
· Degree of difficulty: medium – high
· Hiking trail PR-TF72 in Google Maps
How do I get there?
Take Bus Nº 342: Costa Adeje – Las Cañadas del Teide – El Portillo. To find out more about the schedule and the bus stops, please click here.
If you want to drive to Vilaflor de Chasna by car from our hotels in Costa Adeje, Bahia Princess and Guayarmina Princess, you will find directions here.
See the video and get a foretaste of what awaits you on the hiking trail PR-TF72!
Categories: Tenerife
« 6 Princess Hotels achieve the Tripadvisor Certificate of Excellence for 2016
Small contributions cause big smiles! – Give me a Hand from Princess Hotels »