Discover Manatí Park Punta Cana With Princess Hotels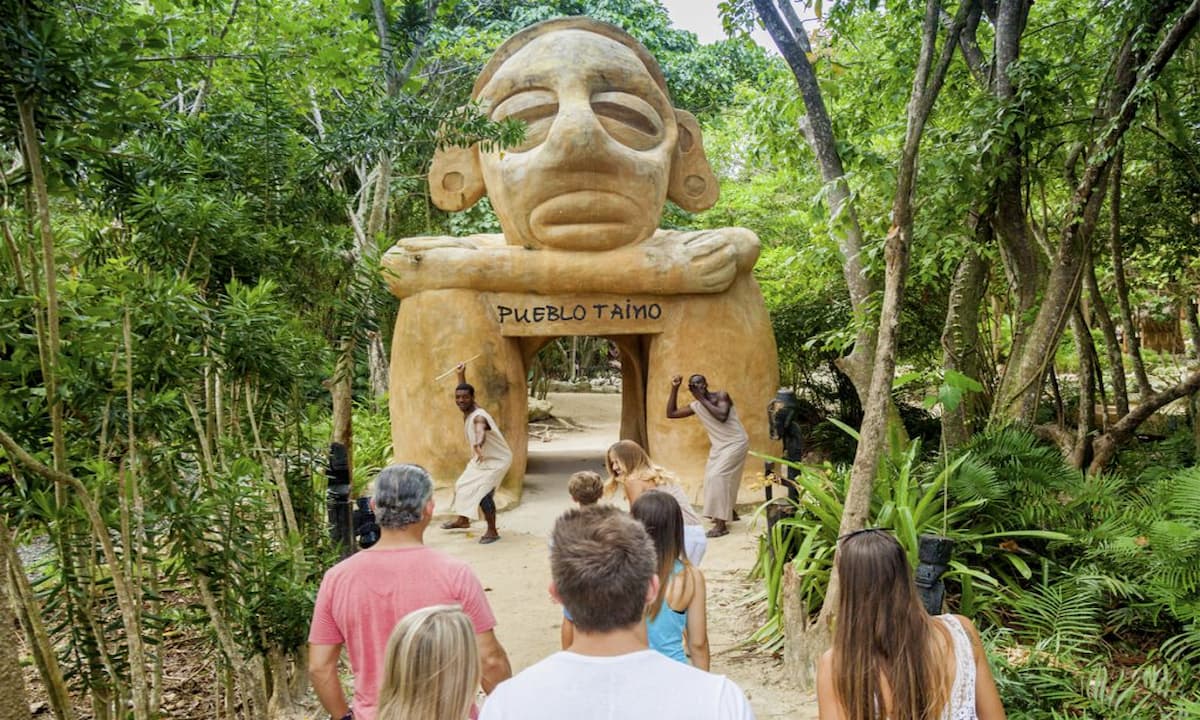 Coming on vacation to Punta Cana is much more than being in a pool having a refreshing cocktail or reading a book under coconut trees. There are multiple options and leisure plans designed to entertain everyone, for an unforgettable vacation! Undoubtedly one of the best known attractions in the area is the Manati Park Punta Cana , located 15 minutes from our hotels.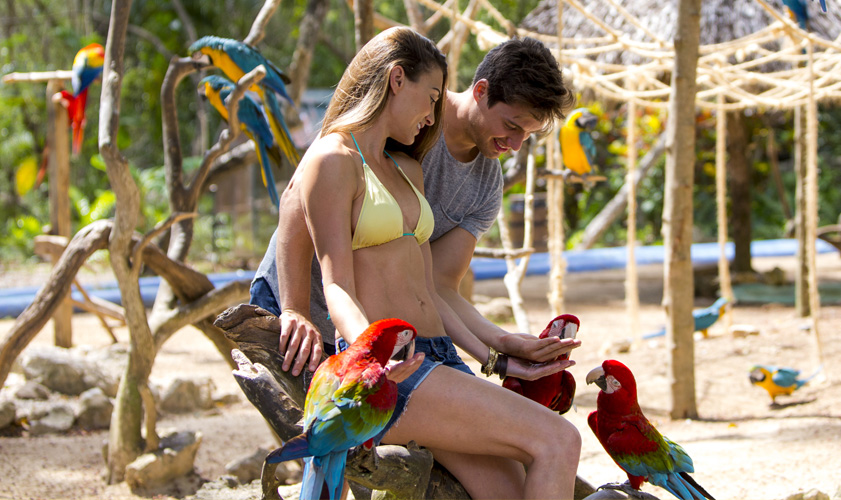 What is Manatí Park Punta Cana?
Manatí Park Punta Cana is a huge park surrounded by typical Dominican gardens with lots of activities and experiences to share with family . Moreover, its proximity is to plan that can be carried out comfortably. It does not require a long transfer from the hotel, on the contrary, fun buses to pick you up at the hotel lobby.  Your adventure starts from the beginning!
Manati Park Punta Cana is more than just a zoo. In Manatí Park, children and adults find leisure and fun activities to enjoy with incredible experiences with animals. They interact in a natural environment with gardens overflowing with exotic flowers, orchids and different tropical plants. Manatí Park invites you to meet the Taíno culture and shows with animals. The Tainos were the pre-Columbian Indians who lived in some of the Caribbean islands, like this one. Their roots, can be seen reflected in the crafts, local food and even some words.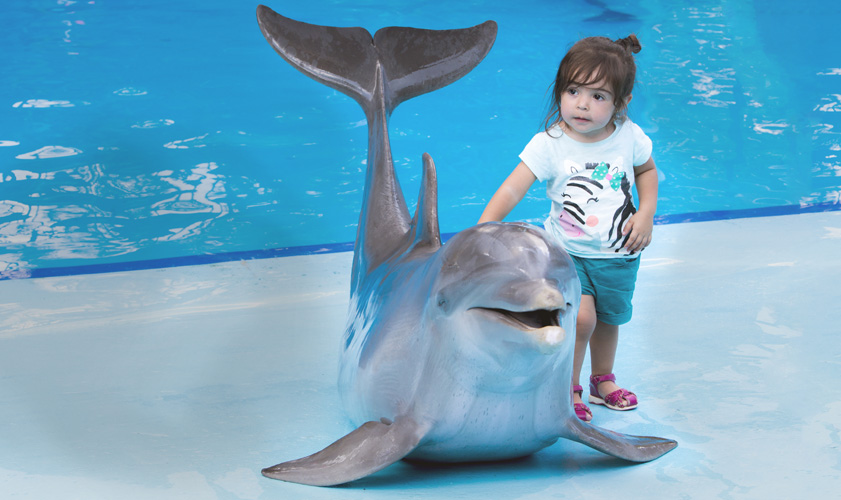 Manatí Park Punta Cana and its commitment with the environment and the animals
It's wonderful to know that this great organization is committed to bringing the flora and fauna closer to tourists:
They guarantee the

animals well-being

.

They work professionally and efficiently to ensure the conservation of the species.

The company

works hand in hand with the Dominican Ministry of Education

, to bring culture and education in the care and protection of the environment to local children.

They are collaborating actively in the

rhino iguana repopulation

, which is in danger.

It was a local species of the island, which they are introducing into their natural habitat.
Manatí Park Punta Cana offers different programs so you can visit it as you prefer. Their agents are located at the lobbies of the Princess Hotels Punta Cana . You can enjoy incredible experiences with:
Sea lions

and their capers

Horses

performing complicated dances

Photos with

giant iguanas

Bathe with dolphins

under the supervision of the carers
More than 150 species are waiting to meet the visitors! You can learn a lot and discover fascinating stories and curiosities about how they live, feed … And other curiosities like how long capuchin monkeys live, the American crocodiles, iguanas rhinos, or the amazing amazonian royal parrot.
Manatí Park Punta Cana goes a step further and not only shows the autocton nature of the island and the Caribbean. They offer shows about how life was like for the first inhabitants of these lands. It's designed for families, a folkloric experience that you will not forget! An exhibition that will take you to the origins of one of the most incredible cultures in the world through a unique show. You will discover their rituals, customs, clothes, dances and music around the Taíno town that they have recreated.
→ It also includes a museum where the crafts, statues and paintings of this period have been inspired and imitated.
Manatí Park Punta Cana have reinvented the fun concept. Their formula:
FUN = NATURAL ENVIRONMENT + ANIMALS + TAÍNO CULTURE
Their values ​​are respect, protection and education for children and adults in a civic coexistence to protect the environment of these beautiful creatures.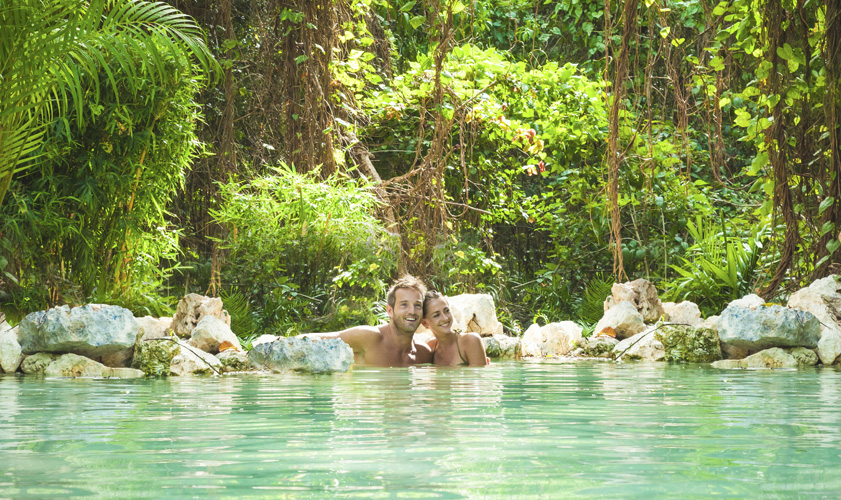 Do you want more information about Manatee Park Punta Cana?
Facilities:

They have restaurants and bars to take a refreshing drink or snack.

Local craft stores:

Craft shops to bring beautiful memories of a fascinating adventure.

A souvenir of a gift for someone special!

You can buy almost exact replicas of Taino handcrafts.
WE RECOMMEND: Bring sunglasses, comfortable clothes and sunscreen during your visit. Even if it's cloudy we recommend that you bring sun protection.
Categories: Caribbean, Be inspired, Punta Cana
« Donation of school supplies in Matamosquitos by Princess Hotels Punta Cana
Princess Hotels explains: What is Seaweed? »