Donation of school supplies in Matamosquitos by Princess Hotels Punta Cana
Punta Cana is a beautiful and wonderful option as a vacations destiny from many points of view. It offers beautiful beaches, a warm climate all year round and the happiness of its people. However, at Princess Hotels we are aware that there are inequality situations around us. Our Corporate Social Responsibility Princess and you 360º Sustainable programme, aims to contribute in different areas such as social responsibility, the environment, the hotel service and finally the customer. This project aims to contribute to sustainability in order to improve our environment. So we organize and coordinate different actions in these sections. In this case we get involved in local community needs to change or, at least, improve these realities.
"Dame una Mano" is the company name of Social Responsibility projects with which we collaborate. We try to improve the community development that surround us. In this case, with an emphasis on children and adolescents, and in those schools where they don't have the resources or means to equip their students with school materials.
What was done during the school supplies donation?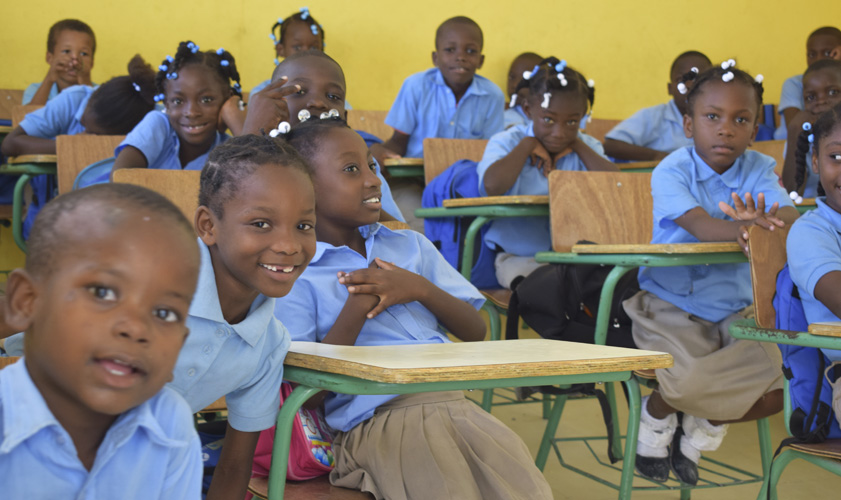 With that idea in mind on the 11th of September, the four Princess Hotels in Dominican Republic, went to the Matamosquitos community. We collaborated with 400 children and adolescents aged between 2 and 16 years. We donated the school supplies to the public school that supports this community, so that they can start this school year with an even bigger smile if it's possible!
The event was marked by the children's surprised faces and the adult teachers gratitude who contemplated and helped in everything they could. With their blue and beige uniforms, the children tried to capture the attention of Princess collaborators, while we were showing them the new school materials. We explained the reasons and foundations of such an initiative. This action complemented the toy donation, last Christmas in the same community. – It was difficult for some of the children to decide if they were more excited with the toys or the school supplies-.
Education and schooling are subjects in which the Dominican Republic is working hard. They are considered of vital importance in the human development of its inhabitants. Therefore we are aware of the good impact that this type of  collaborations have in our community. Every day we can see how apparently small things, can be transformed into something important. We believe and hope that in the future these children could in turn share and collaborate with following generations so that we can build an even happier Dominican Republic.
We collaborate with our guests and Pack for a Purpose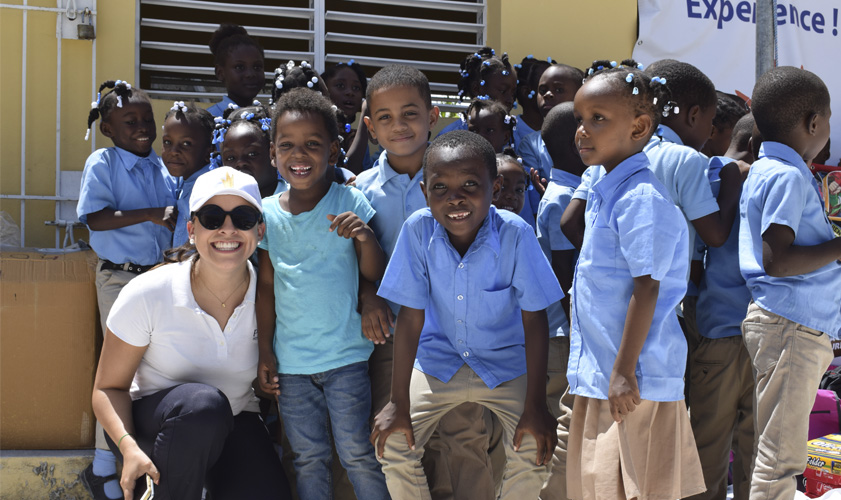 This work was carried out thanks to the joint collaboration of our wonderful guests and the hotels.  Our guests leave some space in their baggage to bring school materials, which will help to change the educational perspectives of these children. We are immensely grateful to all our Princess Hotels guests, who with their generosity, help us make these significant changes in our societies and communities such as Matamosquitos.
It's very important to note that we feel very supported, helped and grateful with Pack for a Purpose, who help us to organize, publicize and understand better these social dynamics. Thanks to their wide experience working around the world helping communities through the tourism.
Do you want to collaborate with Dame una Mano project?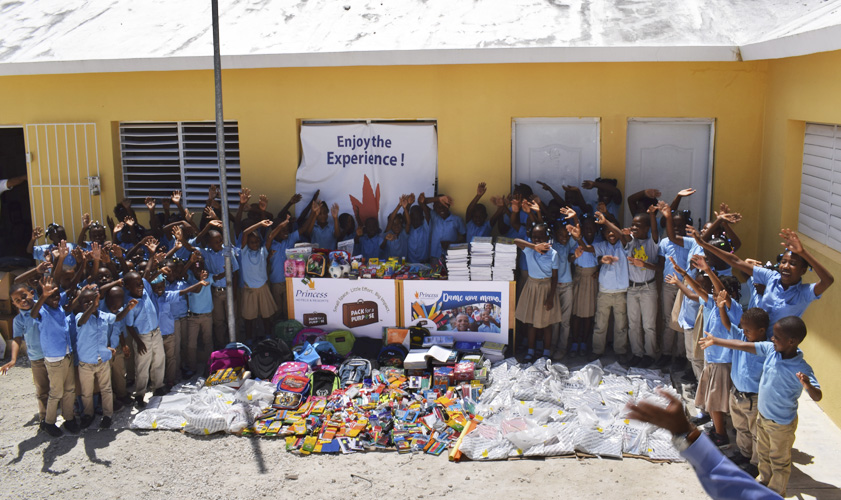 If you want to help us in the next project, by bringing things from your country, you can deposit the material in our "Dame una Mano" donation drawers. They are located in the  lobbies of our hotels. We regularly organize solidarity actions so we are collecting material all the year. Any detail is always grateful. We can suggest that school and education material is of vital importance at this time:
Toys

Artistic material

Textbooks

Encyclopedias

Dictionaries

Calculators

Blackboards

Sport equipment

Office supplies

Clothes

Basic medical and health material (like bandaids, bandages, health books…)

Personal hygiene equipment (such toothbrushes, soaps or deodorants)
Categories: Caribbean, Be inspired, Punta Cana
« We answer all your Frequently Asked Questions of the Family Club Princess Hotel
Discover Manatí Park Punta Cana With Princess Hotels »