La Palma's most popular natural swimming pools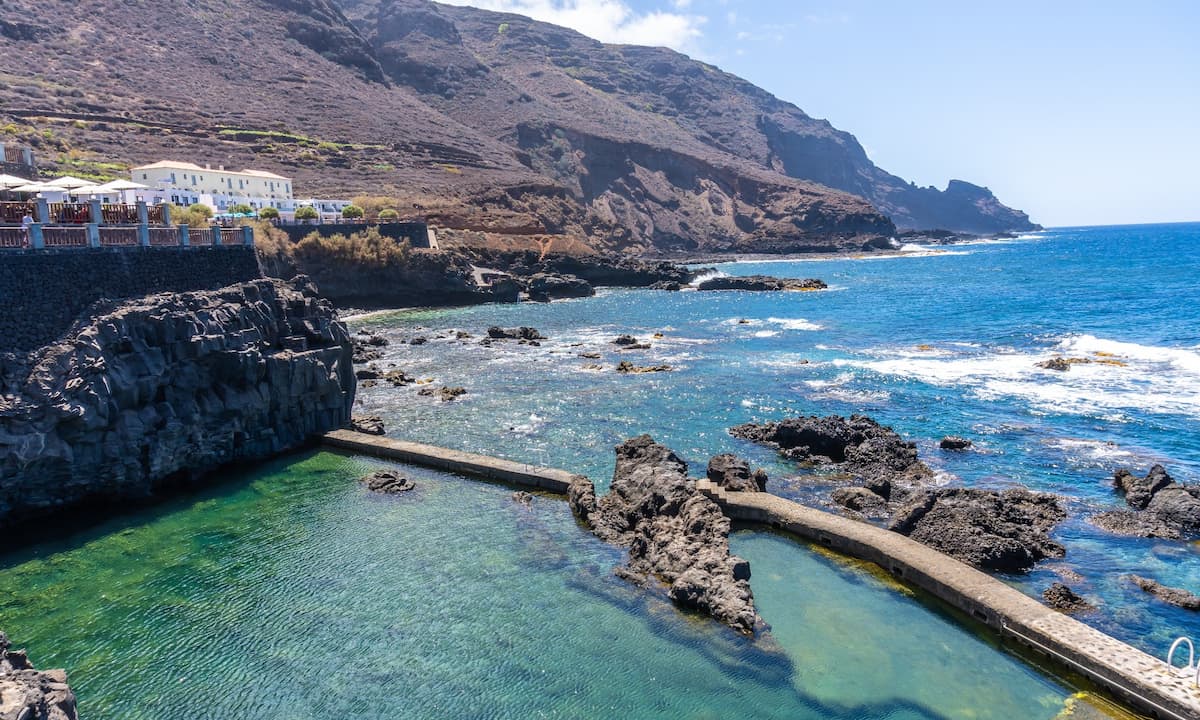 There are endless ways to enjoy the archipelago's landscapes and beaches. And when you come to the island of La Palma, a trip to the natural swimming pools where you can bathe in the Atlantic waters is one of them. No matter how rough the sea is, these pools are far enough away from the waves and currents for it to be perfectly safe for a dip.
Nothing says Canary Islands more than these pools, carved out of volcanic rock. In La Palma, you'll even find handy steps for access and leisure areas, for the perfect outdoor swim in calm seawater.
The Canary Islands really are idyllic, thanks to their fabulous climate and volcanic features. So, here's our guide to the stunning coastline of the 'isla bonita' with its pools that have been adapted to make them easier to access, but they're still 100% natural, authentic pools.
Here are 3 of the island's most popular pools. Get ready to enjoy the unforgettable natural landscape!
Charco Azul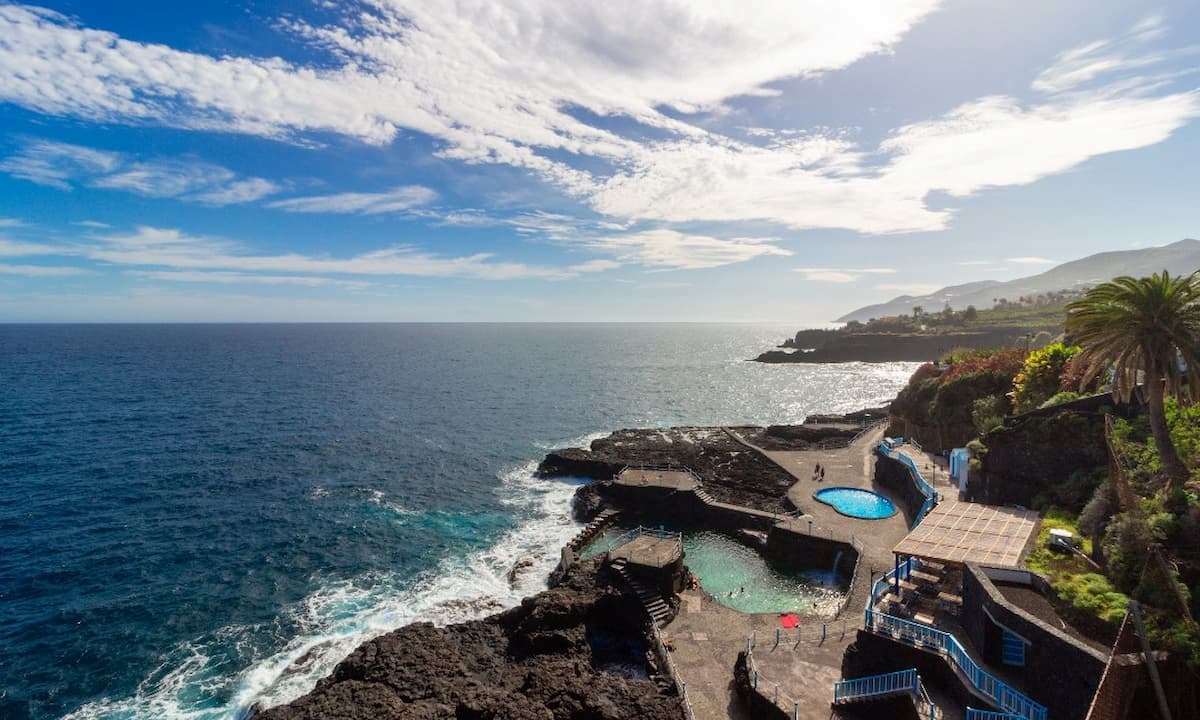 This is the most famous pool on the island thanks to its natural beauty and services. Located in the municipality of San Andrés y Sauces, it's a fabulous spot for a family day out. In fact, tourists rate it as one of the Canary Islands' top spots.
A refreshing swim next to the sea comes guaranteed at Charco Azul. You can start out with a hike, and end up with an invigorating dip in the pools – it doesn't come better than that. El Charco has been awarded an Ecoplayas flag, thanks to its clean swimming area and the various services available. It's complete with a lifeguard, bar, and area with umbrellas and toilets.
Plus, there's a kids' swimming pool which is smooth under foot, a little waterfall, showers, changing rooms and steps for access, plus other perks. It's also incredibly easy to access, with parking and an easy walk from the town of San Andrés y Sauces, making it an ideal natural attraction for tourists and residents alike.
Charco Puntagorda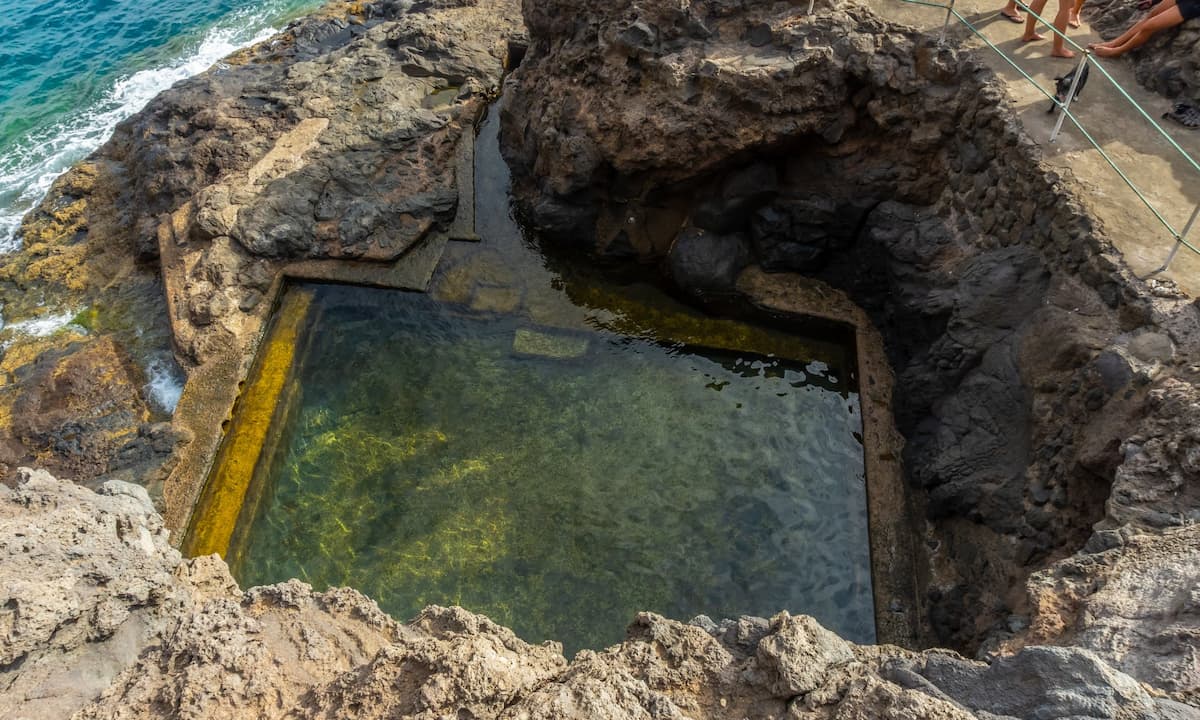 You'll find this natural swimming pool in Porís de Puntagorda, a small coastal town in the municipality of Garafía. When you arrive, you'll notice impressive houses built into the rocks, blending seamlessly with the surrounding cliffs.
And you can't go without visiting the town, with its beautiful architecture. Take a look, then finish off the day with a swim in the natural swimming pool! You get fabulous views from the pool, with a striking combination of wild natural landscape and man-made constructions.
Plus, the swimming pool is close to the sea, and has steps for access so you can enjoy your swim in absolute safety. The best thing about this pool is it tends not to get so busy – it's reserved for the lucky few who know its secret location. Unlike the more untouched pools you'll find on other islands, this one is in a perfect square shape.
La Fajana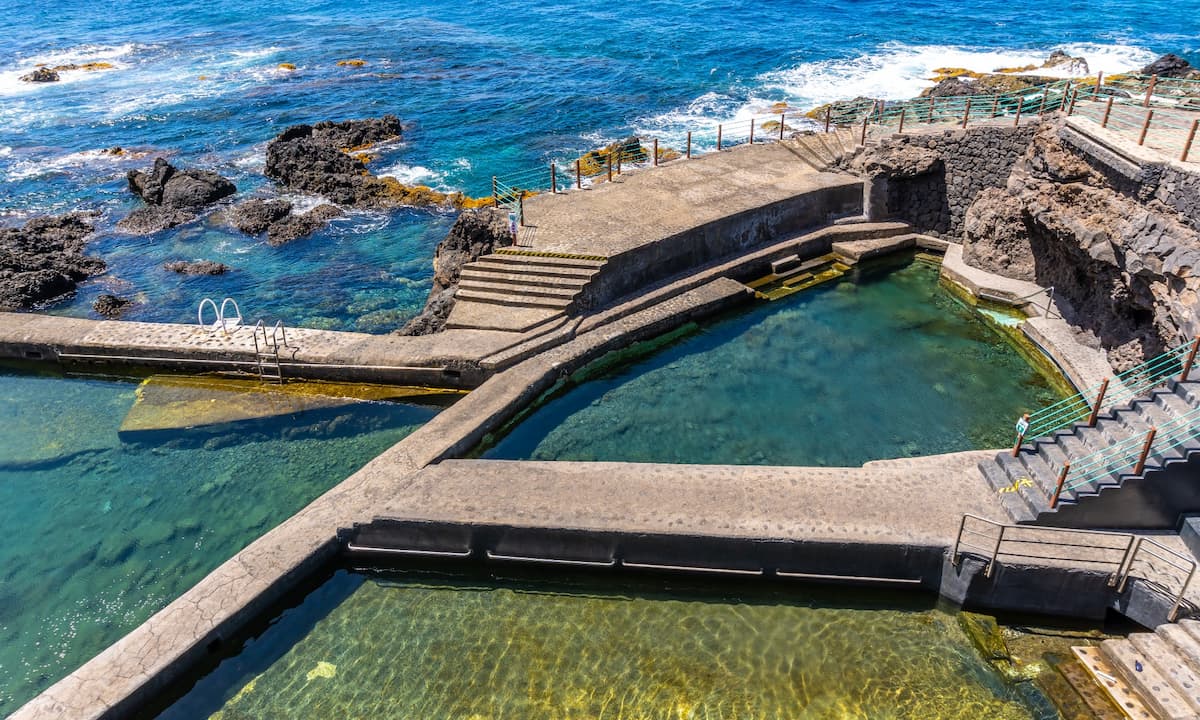 La Fajana natural swimming pools are one of the best spots for a swim in La Palma. They're located in the municipality of Barlovento, in the north-east of the island. And they're perfect for families. There are three swimming pools, and a play area for the little ones.
La Fajana consists of a central pool and two smaller ones, and whilst they've been adapted for swimming they still retain their beautiful natural charm. There are walkways connecting each of the swimming pools, so you can get from one to another in a matter of seconds. It's somewhere where you're guaranteed a refreshing dip as well as facilities that go perfectly with the authentic, natural vibe.
When you visit La Fajana, there's no need for a long car journey if you're looking for some delicious fresh fish. You'll find a number of restaurants close by – all you need for a fabulous and easy island experience.
Staying and relaxing at La Palma & Teneguía Princess
When you're worn out after a fun day bathing in the natural pools in La Palma, it'll be time to recharge your batteries and relax in one of the island's unique resorts: La Palma & Teneguía Princess. Everything about the hotel has been designed with your wellness in mind. The swimming pools, spa, sports facilities, rooms, restaurants and gardens boasting unrivalled views of the Atlantic Ocean will all make this your new favourite place.
The 'isla bonita', natural swimming pools, and our own La Palma resort are all ready to welcome you with open arms for your next holiday!
Categories: Canaries, Tips, Be inspired, La Palma
« The best family adventures in Punta Cana
Switch off from your routine at our spa hotels »