Entertainment in the Dominican Republic with Princess Hotels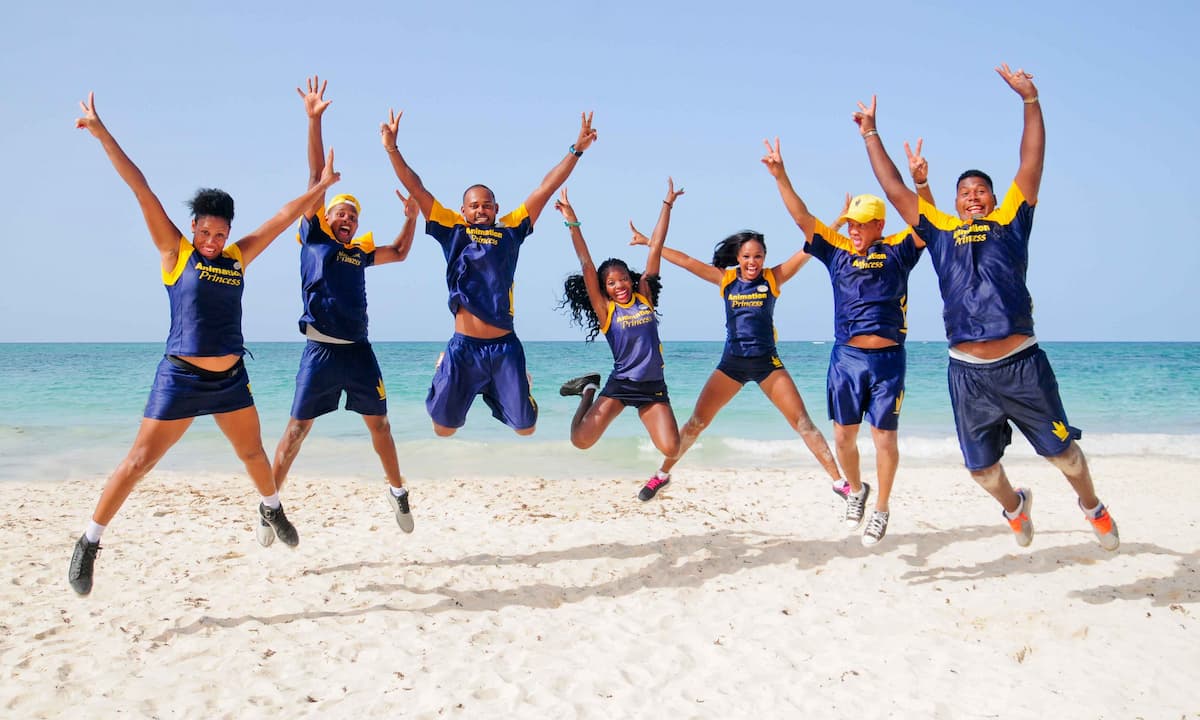 At Princess Hotels in the Dominican Republic, we don't want you to miss anything during your Caribbean vacation. That's why we guarantee fun in our four hotels in Punta Cana thanks to a full daytime and evening entertainment program and a teamthat will make sure your vacations in Punta Cana are truly unforgettable.
What are Princess Hotels entertainment team members like?
Unique, dynamic and lots of fun.
Able to adapt to any language.
Always there, rain or shine. Our team adapts to any typeof weather conditions.
For events and special occasions (Halloween, Christmas, July 4 …) they are the first to dress up to make sure you are entertained throughout your stay.
Early risers, with activities throughout the day for children and adults.At 9 am the children's team is already ready to ensure the kids have fun all day long. For adults there are also activities available from 10 in the morning.
The most memorable: you will always remember them. Their spirit of pure fun will make an everlasting impression and you will fall in love with this wonderful team.
How does the Princess entertainment team work?
Perfectly adapted to the needs of each of our guests. Our entertainment team have a full program of activities and games for kids and adults every week.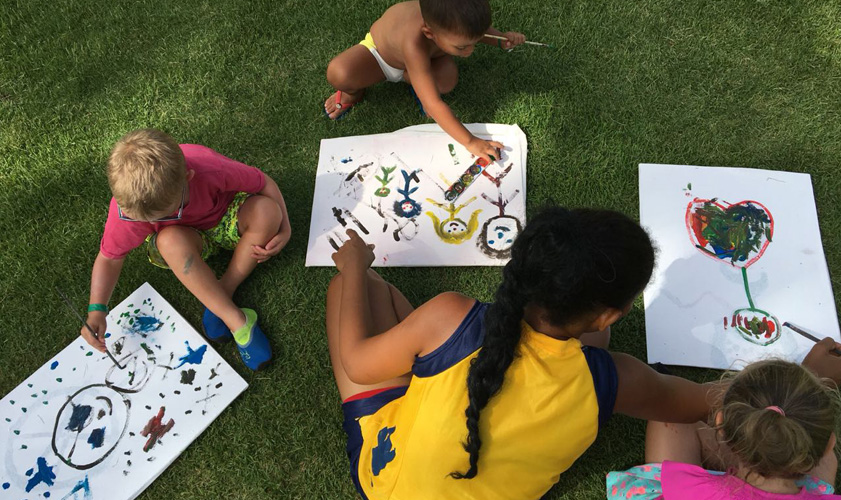 What activities does our entertainment team organize?
All of our activities are monitored by our entertainment team. This makes sure that they are more and more fun. You mustn't miss any activity. Every one is unique, and there will always be something to remember!
Whether it's a pillow fight competition, a contest, scuba diving for treasure in the pool, swimming races … At Princess Hotels, anything you can think of can come true.
Activities for adults in Princess Hotels
From 10 in the morning you have an endless choice of activities for adults to make sure your vacations in the Dominican Republic are great fun.
To start the day well: stretching, yoga or exercises in the pool.
Sports and activities in and around the hotels: ping-pong, mini-golf, tennis, bike tours, darts, archery or French bowls.
Sports on the beach: beach volleyball, beachsoccer or beachbasketball.
Sports in the pool: water polo, pool volleyballor poolbasketball.
Activities in the pool: music and fun or foam parties.
Evening activities: DJ sessions or beach parties.
Fun games: relays, balloons, jumps, races or traditional games.
Classes: Spanish or Latin dance (merengue, salsa or bachata).

Activities for children in Princess Hotels
From 9 in the morning, the fun starts for the kids at Princess Hotels for children in the Dominican Republic
It is important to know that the kids will always be accompanied by a team of children's entertainers who will help them chill out, have great fun, and meet new friends during their vacations.
They can also enjoy fun activities such as:
Crafts: painting, trimming, coloring, drawing or plasticine.
Board games: ludo, tic-tac-toe, snakes and ladders play or battleships.
Playground: with slides, swings or climbing areas.
Toy area: dolls, cars, building games, video games, mini-pool or foosball.
Games in the pool: with slides and fountains.
Sports: children's mini-golf, children's archery, soccer, basketball or volleyball.
Games: treasure hunts, relays, dances or sandcastle building.

Fun for all ages at Princess Hotels
Music bands: playing local and international favorites as well as modern hits and all-time chart toppers.
Personalized events for special occasions: Halloween, Christmas, New Year's Eve, July 4th, Thanksgiving, Oktober Fest or Earth Day.
Shows: Latin, Michael Jackson, circus, 80s music, Dominican Republic music.

Kids: The Lion King, entertainment or mini disco.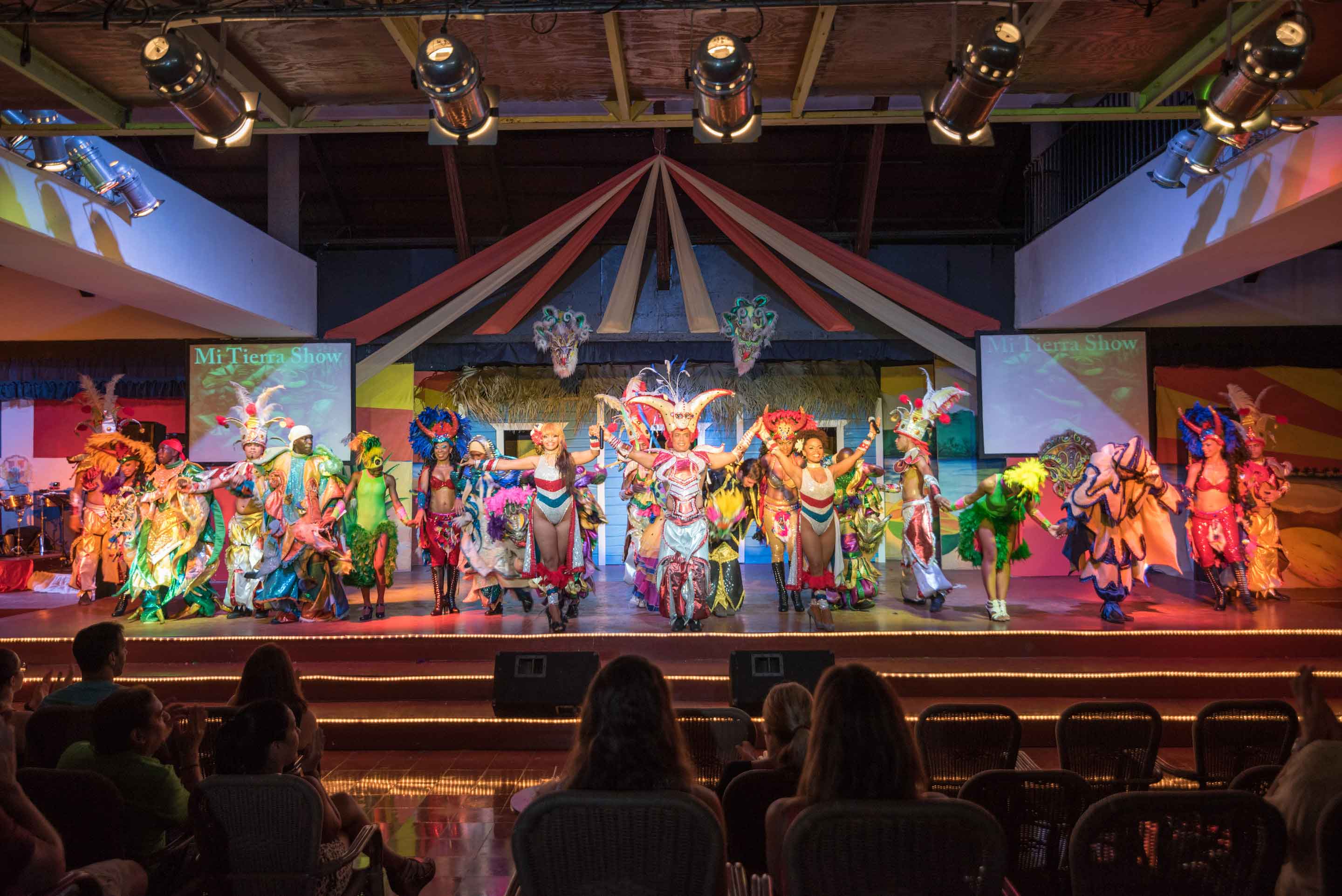 Come and have fun in Punta Cana with Princess Hotels!
On the beach or by the pool. Day or night. For adults or for kids. At Princess hotels in Punta Cana there are no excuses for not making the most of your vacations in the Dominican Republic. Our fabulous entertainment team will make sure you remember your stay in the Dominican Caribbean for the amazing fun and entertainment.
Are you going to miss it?
Categories: Caribbean, Punta Cana
« Give me a Hand and socialwork in Riviera Maya
What our guests say – Alberto & Agnese Ravisi at the Tabaiba Princess »