Buy souvenirs in Dominican Republic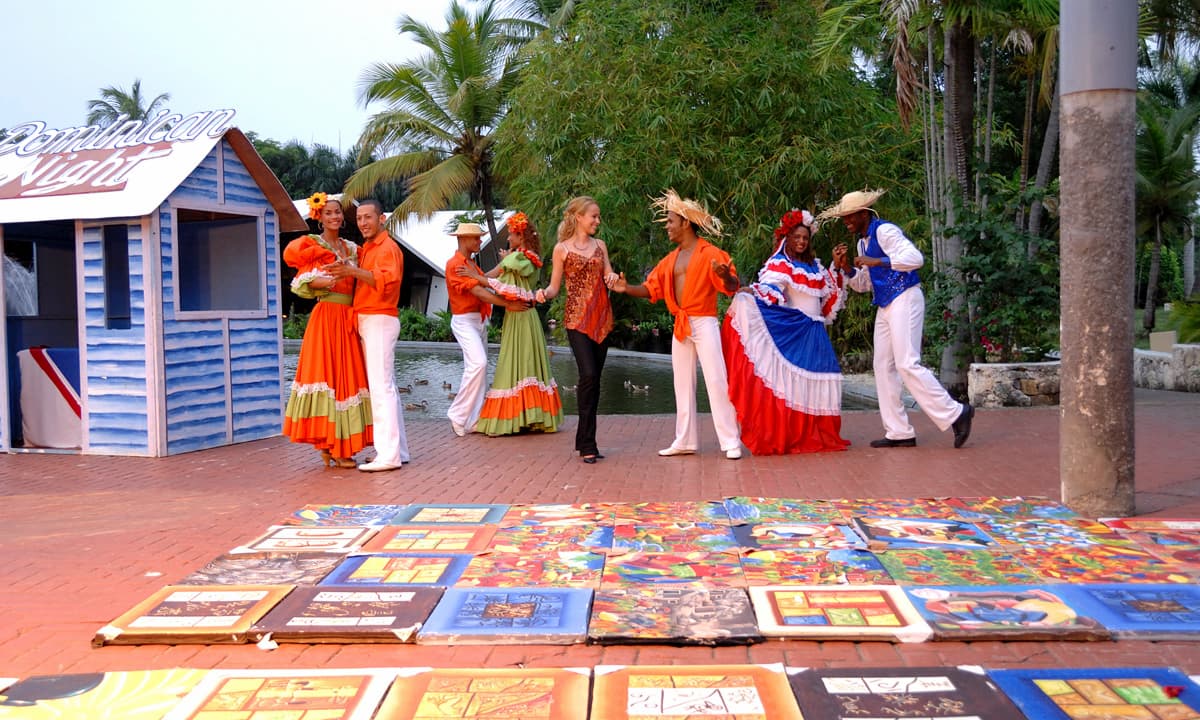 Do you want to buy souvenirs in Dominican Republic? Family, friends, neighbours or even for yourself, there is always a reason to buy souvenirs when you come back from your vacations! A memory of those unforgettable and wonderful holidays.
It's not surprising that one of the most common questions the customers make is what can they take and what are the most typical local products. Before starting, it's important to remind you that in Princess Hotels Punta Cana, you can buy souvenirs from the Dominican Republic. Once a week we invite the local craftsmen to present their products and souvenirs from the Dominican Republic in our facilities.
Taino Crafts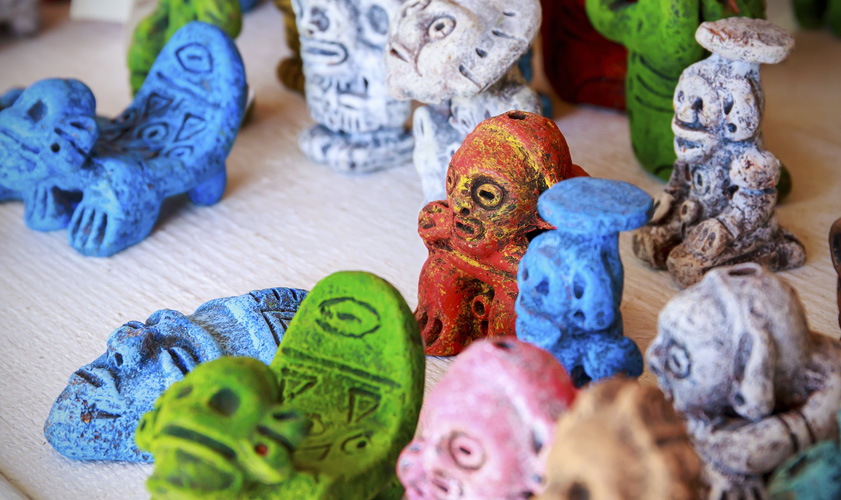 The Tainos were first inhabitants in the island. Their crafts are still reproduced in clay or stone figures, drawings, paintings or decorating daily objects like t-shirts, ashtrays or cups. If you want to buy souvenirs in Dominican Republic, Taino crafts is one of your best options.
Dominican Painting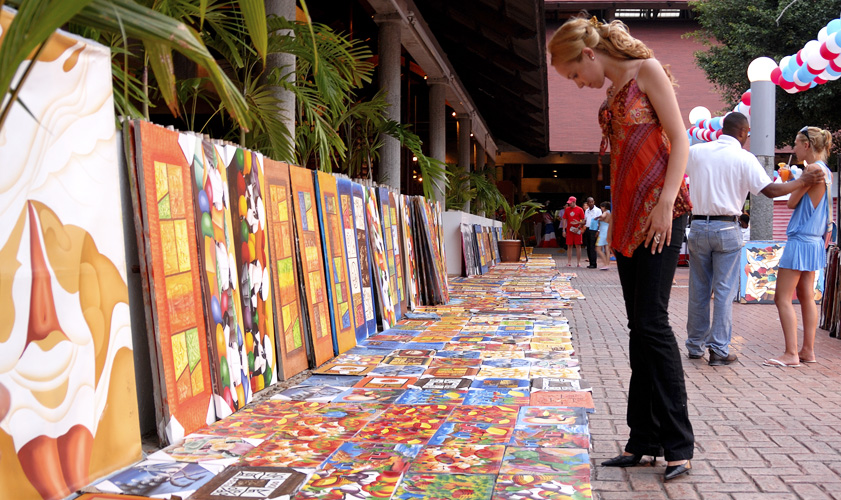 These are paintings full of colour and movement. We can find them in different sizes and motives, representing different island situations: sugarcane collection, agriculture, dances or abstract motives. No doubt, this is the most striking and well-known island souvenir. You will see people on your homebound flight with these characteristic wrappers that reveal that they have decided to buy souvenirs in Dominican Republic.
Mamajuana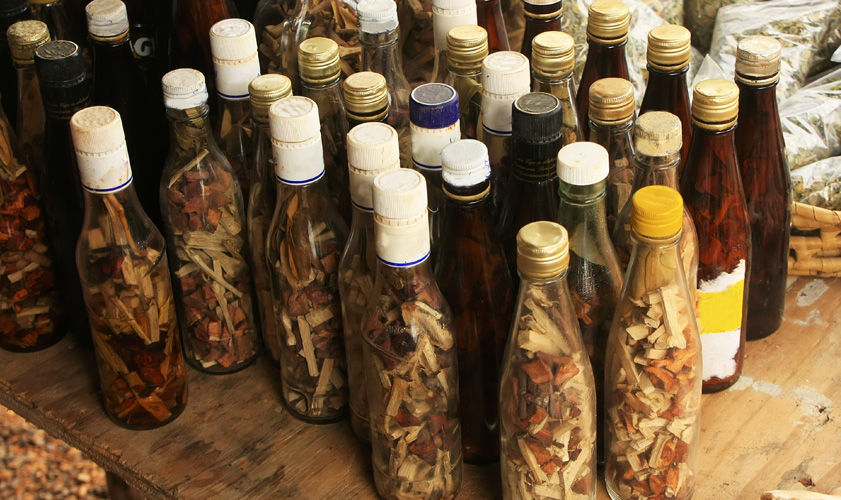 A typical Dominican drink, made with island roots, honey and rum, amongst others. You can buy the prepared drink or only the dry ingredients. Legend says that is an aphrodisiac… We invite you to taste and experiment it in our Punta Cana Princess Hotels!
Rum, the most international Dominican drink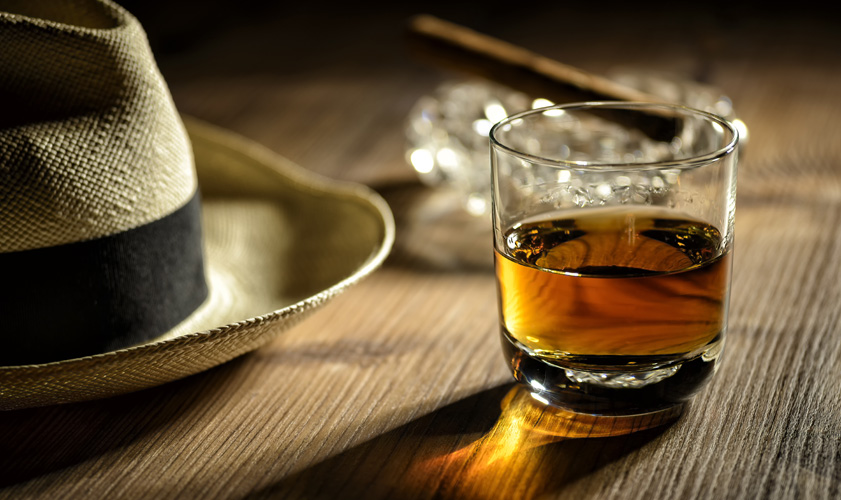 If there is a protagonist when we talk about buying souvenirs in the Dominican Republic, we are talking about Rum. Rum is the national alcoholic drink made from sugar cane. You can find either the white (transparent) rum or golden one. The different national brands, many of them internationally recognized, have been developing different rums, to adapt to all tastes, needs and pockets. Even, thinking of those visitors who want a smaller size bottle so that transportation is not an impediment.
Smooth and chocolate Dominican Coffee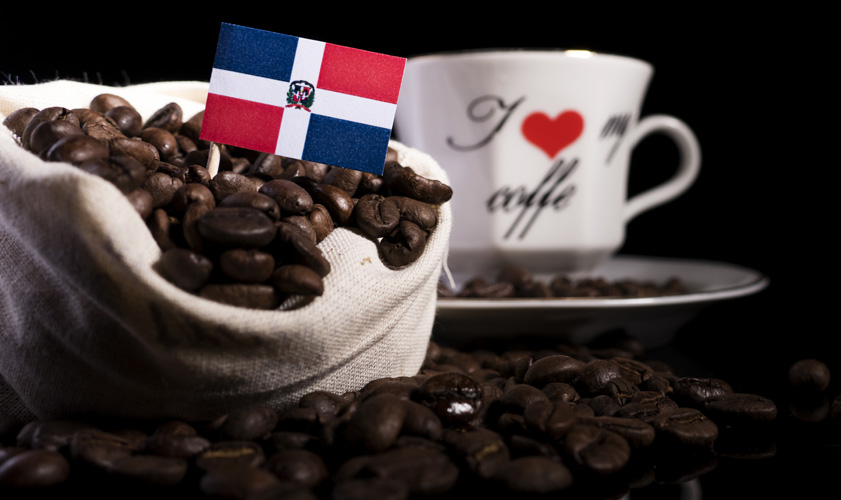 Almost as famous as rum, coffee is another key product when you think about buying souvenirs in the Dominican Republic. Grain or ground, intense or light… but always with the aroma and the unique body that these lands give! If you are a coffee lover, you must taste the Dominican coffee available in all the Princess Hotels Punta Cana bars. Ask for an espresso, coffee with milk: whatever way you like, but you must try it!
Looking for a special stone? Discover the jewels of Larimar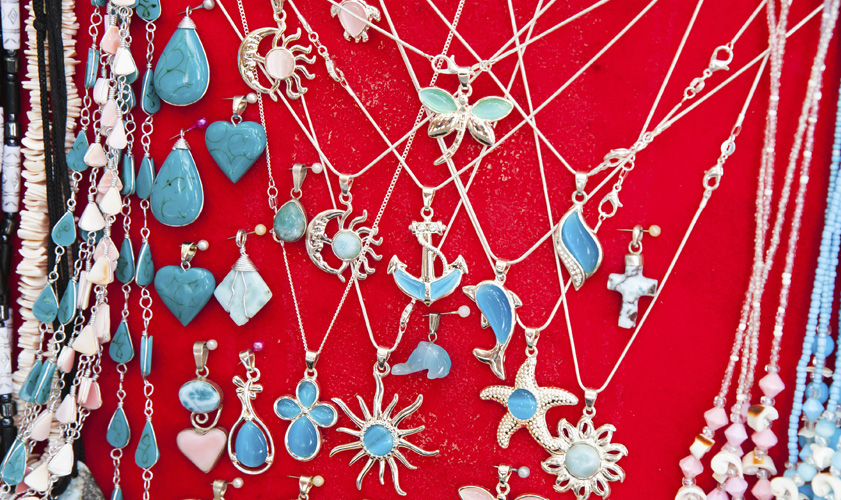 One of the most typical Dominican presents for women is the jewelry made with larimar. It's based on a sky blue stone that you can only find on this island. The larimar is a perfect gift to give to that special person or even as a gift to yourself. You can find chains, beautiful earrings or fantastic bracelets. The larimar always looks perfect and will remind you of your trip to the beautiful Caribbean sea that surrounds the Punta Cana coasts.
Amber, from the past to the present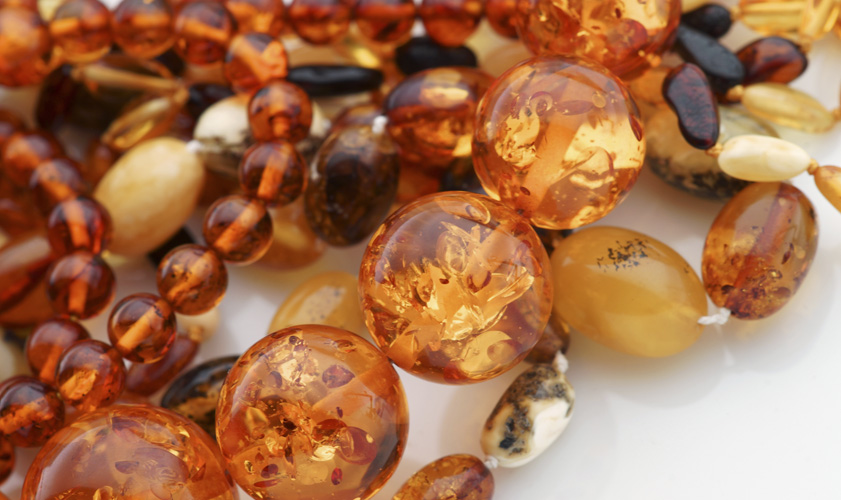 This beautiful natural resin, called amber, is also a characteristic local Dominican product. It's used in jewelry, in box decoration or household items. The quality of the Dominican amber is internationally recognized. In fact, this country harbors one of the most important amber museums in the world.
→ Do you remember Jurassic Park movie? The famous amber piece with mosquito that appears in the film comes from these lands!
Dominican Republic and the charm of its cigars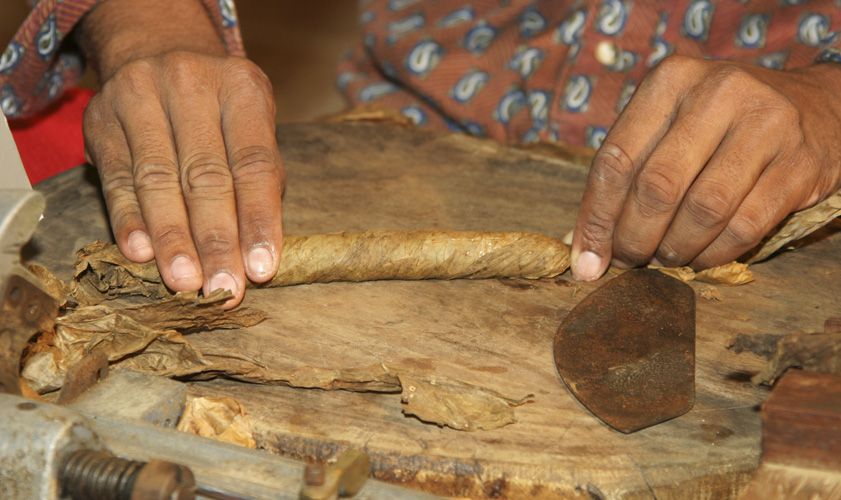 Dominican tobacco enjoys an important reputation. It is the perfect complement to many Dominican excursions and experiences: to be able to see how the artisan cigars are made, how the tobacco leaf is cultivated, dried and rolled. It's a delicate product to preserve and maintain, so you have to be careful when choosing where to buy them. But it's one of the best souvenir options in the Dominican Republic, if you appreciate the tobacco taste. Our advice is that to ensure correct flavour and preservation, you buy them in specialized stores or where they have a specific area with proper temperature care.
Dominican Cacao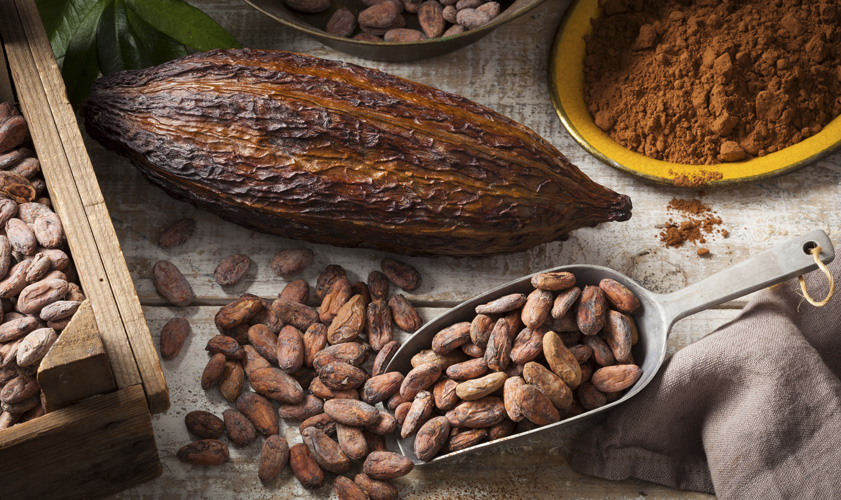 Have you ever seen a cacao bean? It's an elongated fruit, quite large in size with a white fleshy interior, which hides many black seeds. hard to believe that something as rich as chocolate comes from this. Actually there is a significant rise in the cultivation of cacao in the Dominican Republic. The processes of cultivation and fermentation that are being carried out, are succeeding in creating a product that is increasingly recognized worldwide. With the cocoa fruit, different products are elaborated, probably the best known is the chocolate in all its variants. But it is not the only one, fats, shortenings, flours, oils and even leaves to make poultices and infusions are the other uses that can be given to cocoa.
Souvenirs that you shouldn't buy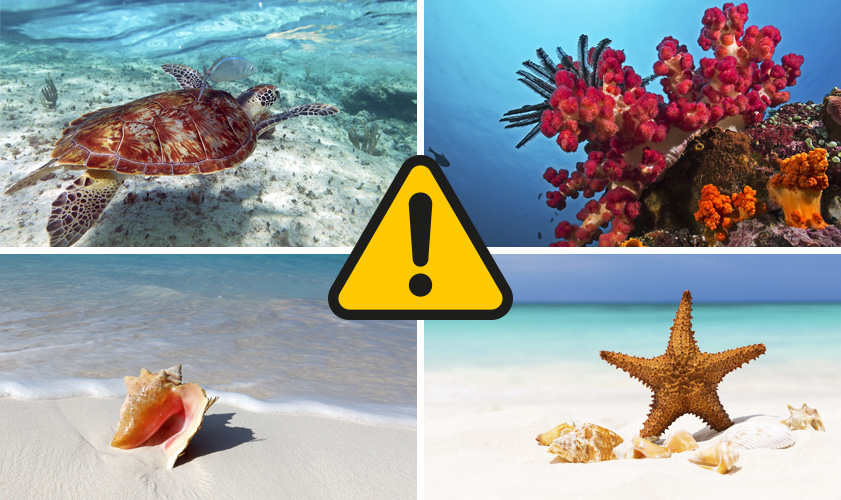 Before closing this post of ideas of buy souvenirs in Dominican Republic, we also think you must know that when you come on vacation it's a good idea to know about what products you shouldn't buy:
Articles made from

turtle shells

: like the hawksbill, bighead or carreta. Remember that it's a protected species.

The Coral:

some establishments have the appropriate license and regulations for their sale. It's not recommended to try to remove coral from the country, not even if you find it on the beach or in places of dubious reputation.

Lambi Shell:

a large dominican mollusc shell. Very attractive as a Dominican Republic keepsake but it's protected, and only some establishments have the necessary permits for their sale.

Starfish:

like the coral and Lambí shell, you can't take them from the beach as a souvenir and you have to be careful where you buy them.
→ For the guests comfort, our Princess Hotels in Punta Cana have commercial galleries with fantastic stores where you can buy these and many more products. Buy souvenirs in Dominican Republic and make your holidays unforgettable, something to remember them forever. Everything at hand and always thinking of your greatest comfort!
What souvenirs have you liked most? Which one would you buy or would you like for yourself? We would love to hear your opinions!
Categories: Caribbean, Tips, Hotels, Be inspired, Punta Cana
« Discover the Top 5 Riviera Maya excursions
The best activities for children in La Palma »