The Dominican Republic's most typical dishes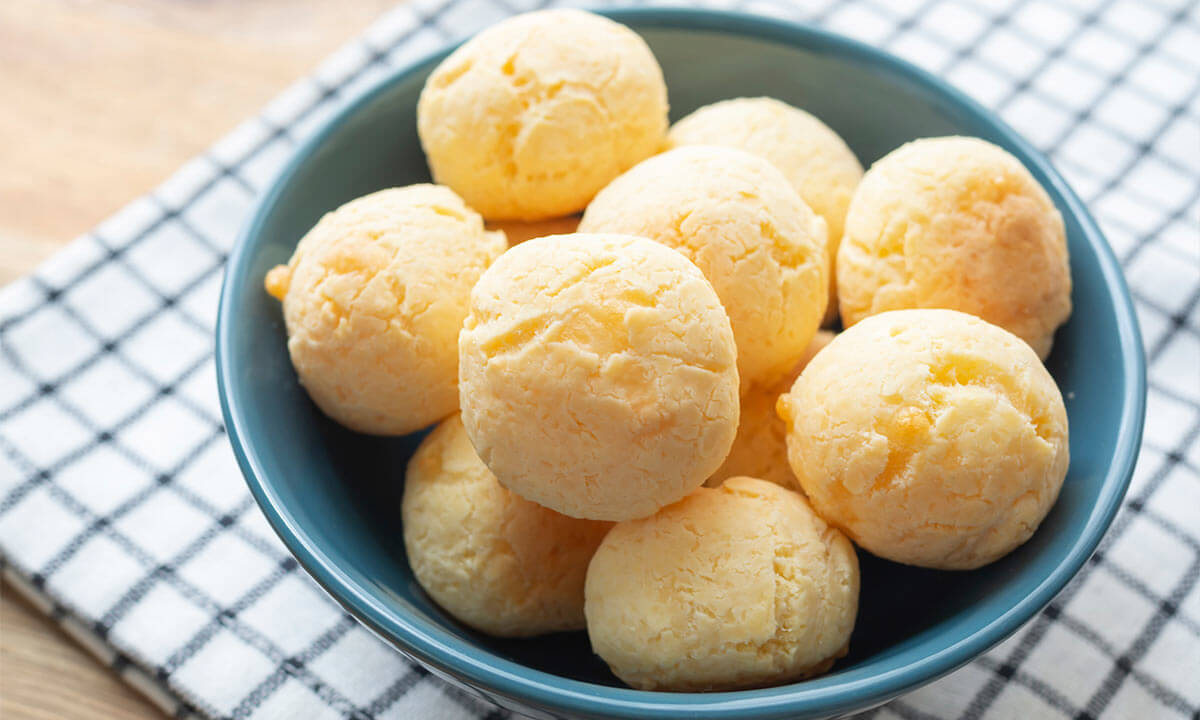 Traveling to the Caribbean is always an adventure that encompasses many experiences such as paradisiacal beaches, refreshing cocktails, catchy tropical rhythms… and of course you must also try the most typical flavours in the area.
Gastronomy is a very important point when it comes to getting a complete vision of the country you are visiting.
That's why today we would like to recommend the Dominican Republic's 7 most typical dishes. We are sure that the Dominican food will be another factor that will make you fall in love with this beautiful destination.
1. Bandera Dominicana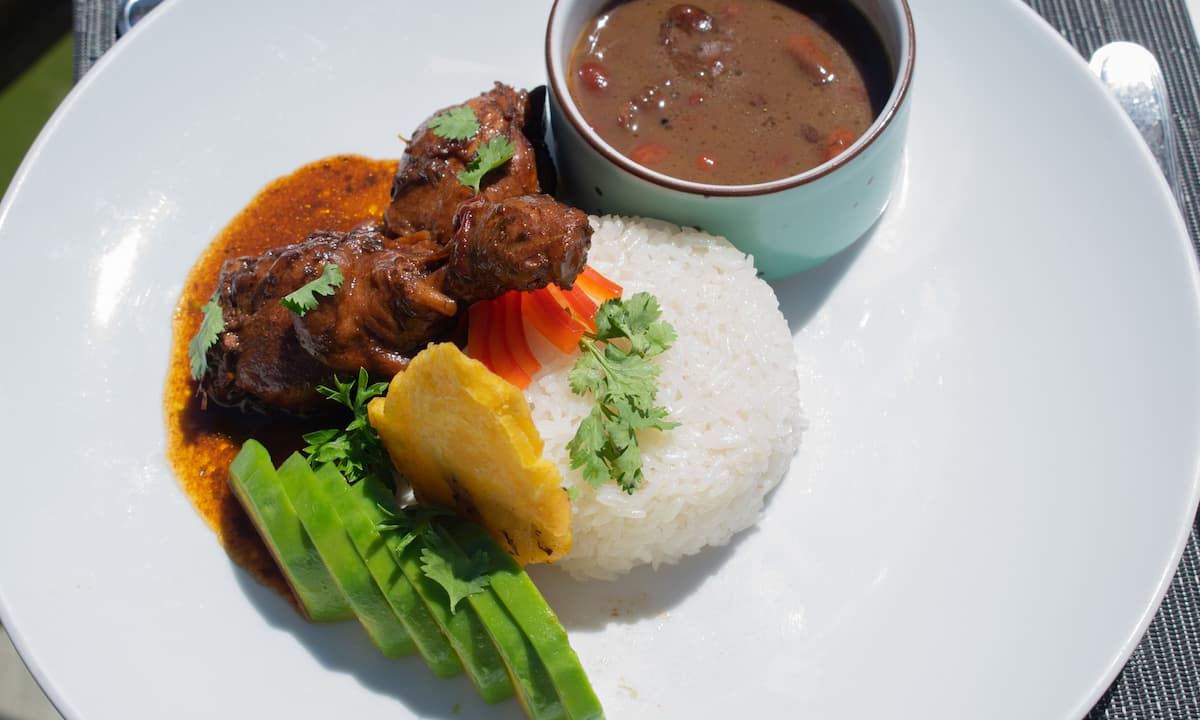 La Bandera is considered the national dish of the Dominican people. It consists of white rice, chicken or beef, and red beans, accompanied by tostones, green salad or even avocado.
It is one of the most popular dishes in the Dominican Republic, and it is not uncommon to see households eating it for lunch up to four times a week.
Moreover, it is said that its name comes from its colours, as they are reminiscent of the colours of the country's flag.
You certainly can't visit the country without trying it, as it is part of the Dominican Republic' s national identity.
2. Sancocho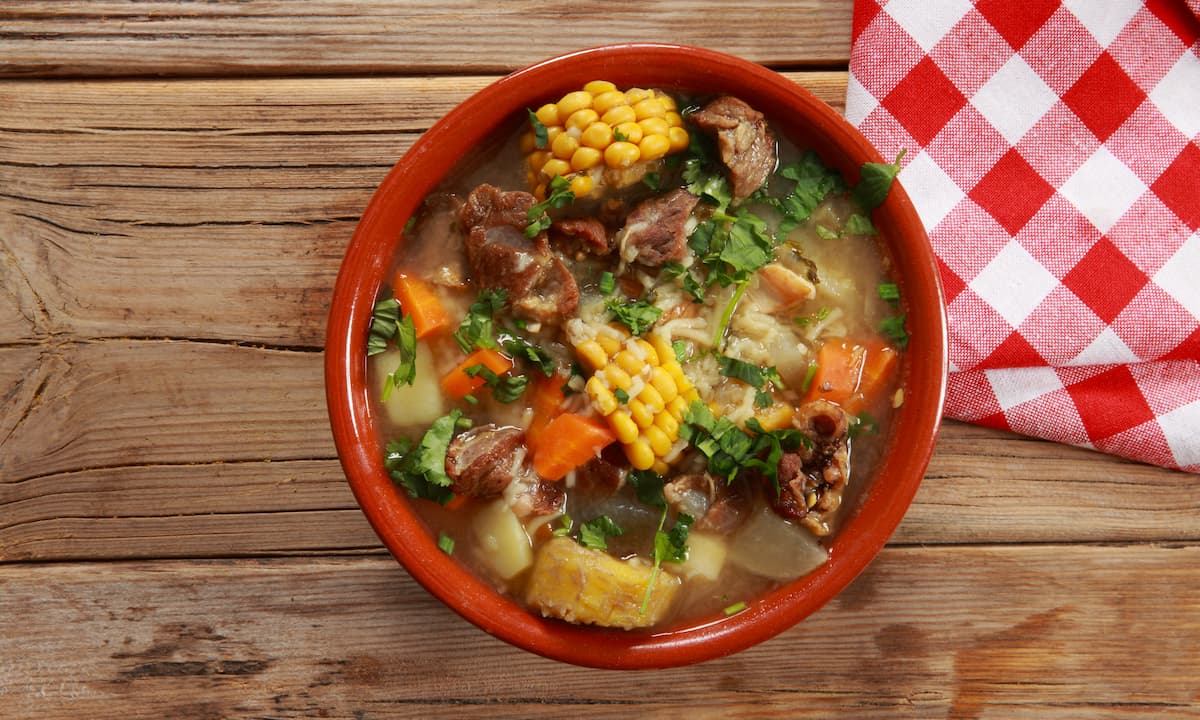 Sancocho Dominicano is a stew made with different types of meat, vegetables and tubers, ingredients that are boiled in water until they become a tasty broth that you will never forget.
There are different versions, with the 7-meat version being the most complete and luxurious.
A typical Dominican dish for celebrations, simply the word "sancocho" is already synonymous with a fun gathering, along with a little rum and a lot of laughter.
Don't be confused by the fact that it's a soup in such a hot country, give it a try, you're sure to love it.
3. Mofongo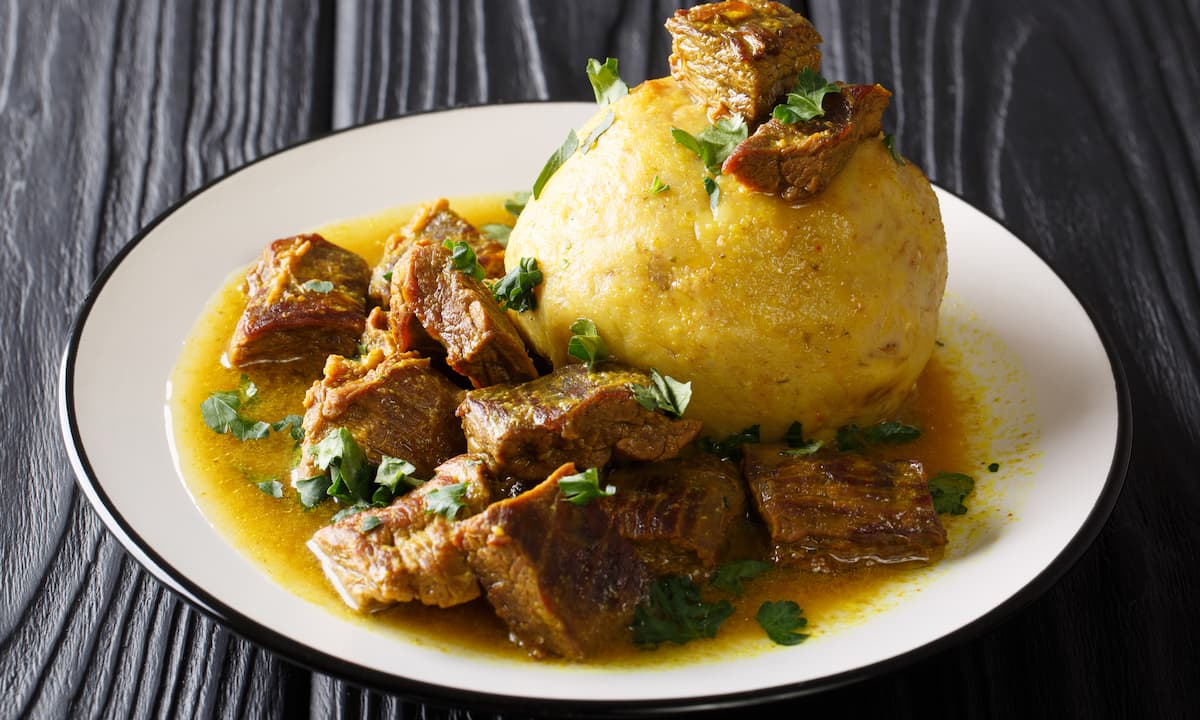 It is a traditional Dominican dish with a base of green plantain. This is fried and mashed together with garlic, salt, broth and then you can add extras such as pork rinds.
It can be eaten for breakfast, lunch or dinner, whenever you like, and is usually served in a spherical presentation.
If you ask any Dominican, he or she will remember the taste of this dish with nostalgia, as his or her mother probably made it for him or her as a child.
4. Mangú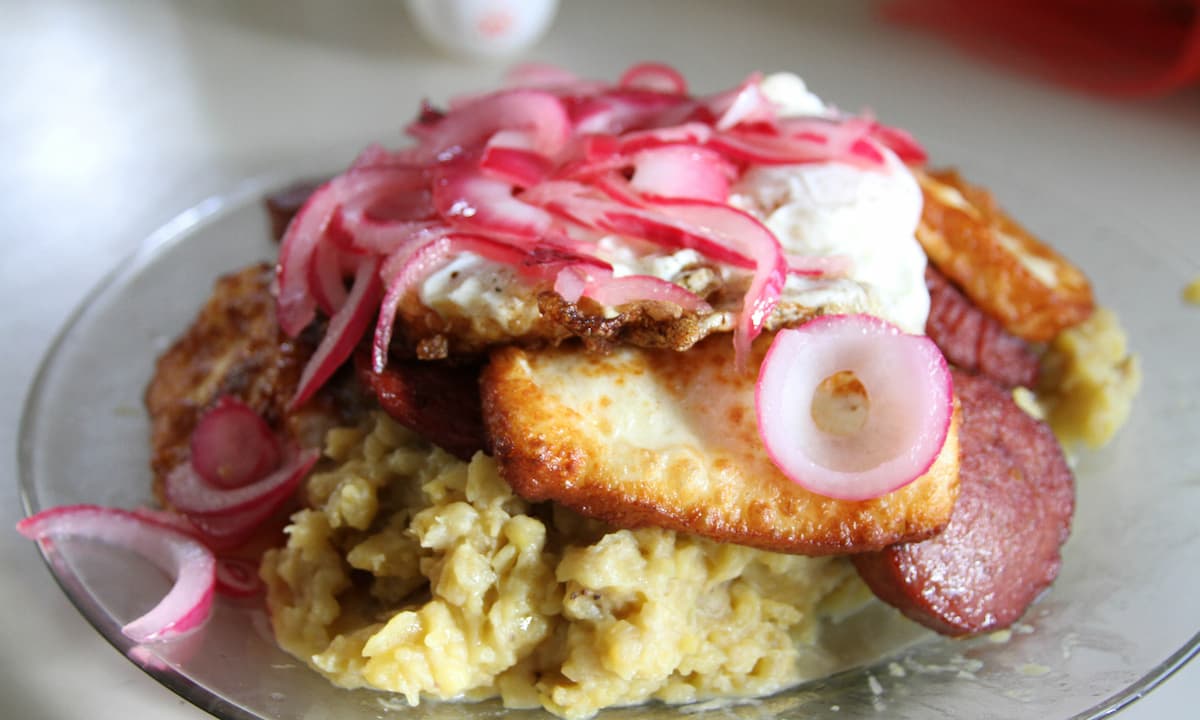 Mangú is a smooth green plantain based puree. It is usually eaten at breakfast as it is an inexpensive dish to prepare but at the same time it is tasty and perfect to help face a new working day.
Anecdotally, although it has not been proven, it is said that the name comes from the American invasion of the country, where the Americans, upon tasting the dish, said "man, this is good" and the Dominicans, who did not know English, ended up calling it "mangú".
Although it is usually made with green bananas, there is a sweet version made with ripe bananas.
It is definitely a food that is rooted in the heart of the Dominican people, as it has played a very important role in the food and nutrition of all its inhabitants. Especially in times of crisis or in more economically depressed social classes.
5. Cassava dumplings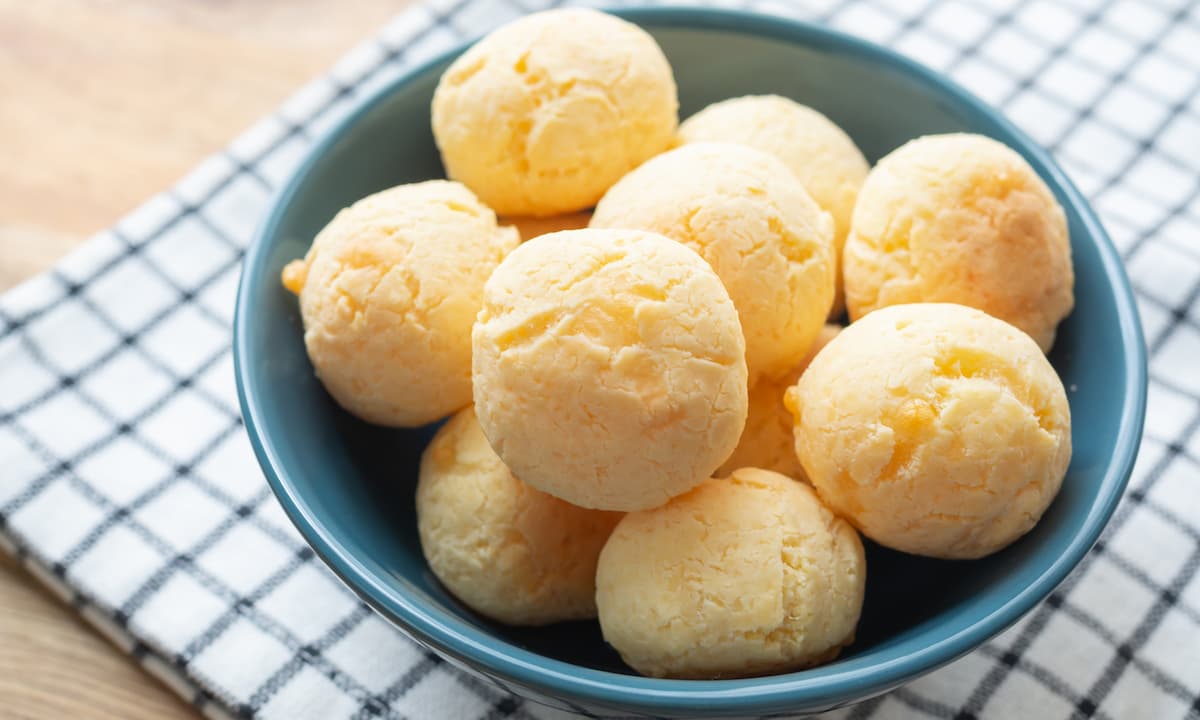 Cassava dumplings is a typical local snack, made with cassava and often filled with soft cheese. They can also be eaten as a tasty accompaniment to any meal.
They have a mild flavour and texture, as they are made from mashed cassava, which is why they are also very popular with children.
6. Plantain and Beef Pockets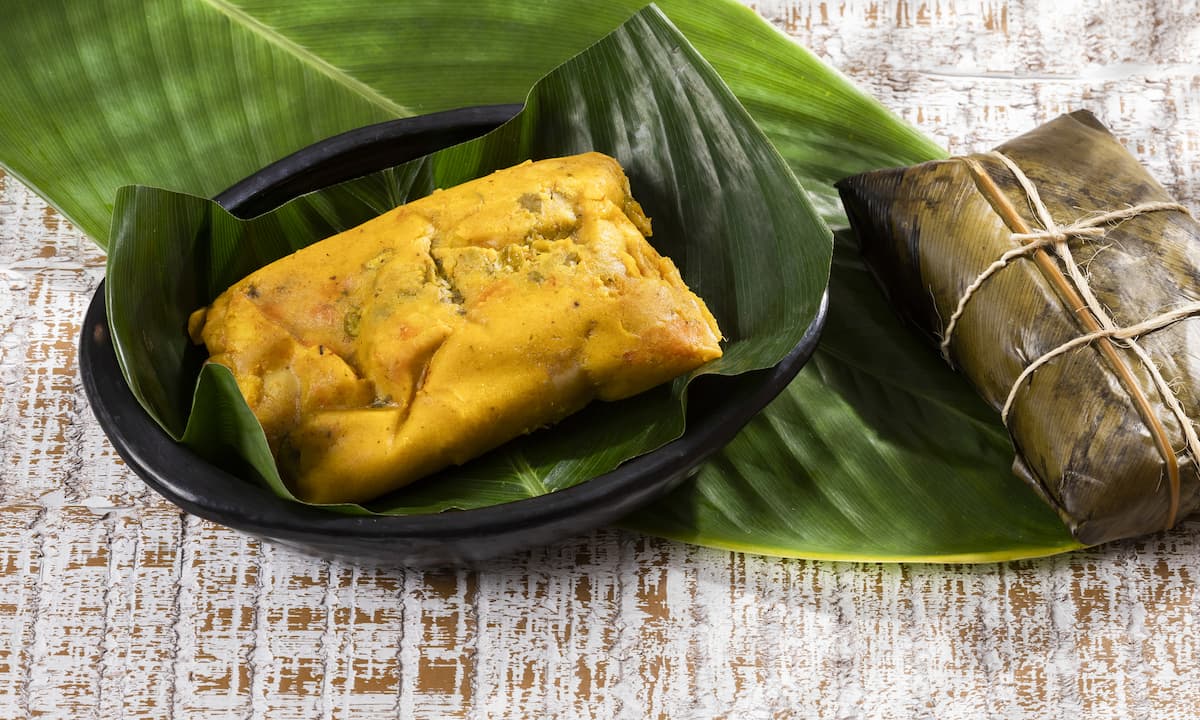 The Dominican plantain and beef pocket is a very elaborate dish that is usually prepared for the Christmas holidays. In fact, for many Dominicans there can be no Christmas without having these delicacies at dinner.
However, don't rule out eating it anytime, it can be prepared all year round, and you will enjoy it to the fullest at any time.
Its preparation is a little more laborious than other traditional dishes, and it brings together many tropical flavours as it has plantain, meat seasoned with Dominican spices, and all wrapped in a banana leaf so that it can be cooked.
For this reason, due to lack of time or cooking skills, they are often bought ready-made and only the cooking step remains.
It must be said that these beef pockets cannot be bought just anywhere. Word of mouth has it, that the Dominicans are looking for who makes the best homemade pockets so that they can order from them. It is not something you can buy in a supermarket on an industrial scale.
7. Beans with candy and coconut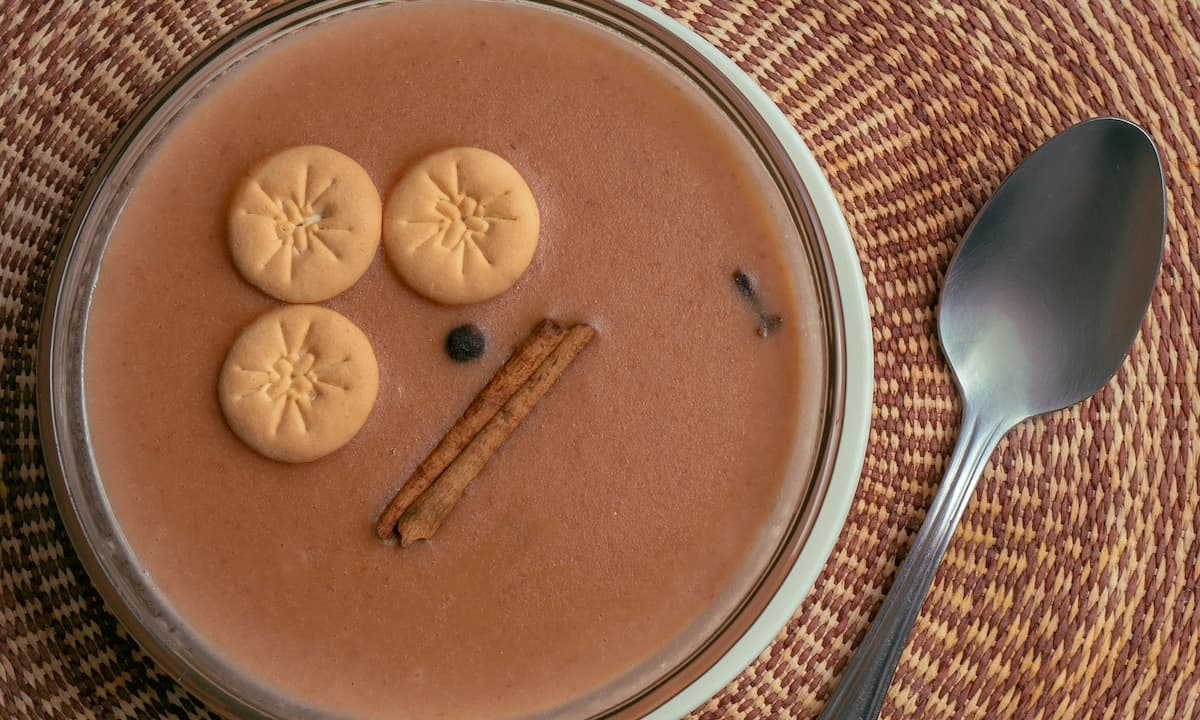 This is exactly what it is, in the Dominican Republic there is a dish made with sweet beans, and they are eaten as a dessert. They are prepared especially during Lent and Easter, and some people prefer them hot, others warm or cold…
It is true that foreigners often find it difficult to take the initiative to try it, as they don't associate the word "habichuelas" and the word "dulce" in the same sentence. But they are part of the Dominican idiosyncrasy and if you have the opportunity we invite you to try a spoonful.
Although there are slight variations on the same recipe, the beans are usually topped with condensed milk, coconut milk, cinnamon and decorated with a floating biscuit.
We hope that all these dishes have whetted your appetite for travel, and made you want to come and try them.
Remember that you can also find many of them in our themed night buffets, in Punta Cana hotels, when it's Dominican night or even in our restaurant El Pilon in the Caribe Deluxe Princess and Tropical Deluxe Princess hotels.
We look forward to reading your opinions about the delicious Dominican gastronomy!
Categories: Caribbean, Be inspired, Punta Cana
« 1st Princess 5k Race – Kilometres against Childhood Cancer
Would you like to visit the newest volcano on La Palma? »