7 Things You Can Strike Off Your Bucket List By Visiting Punta Cana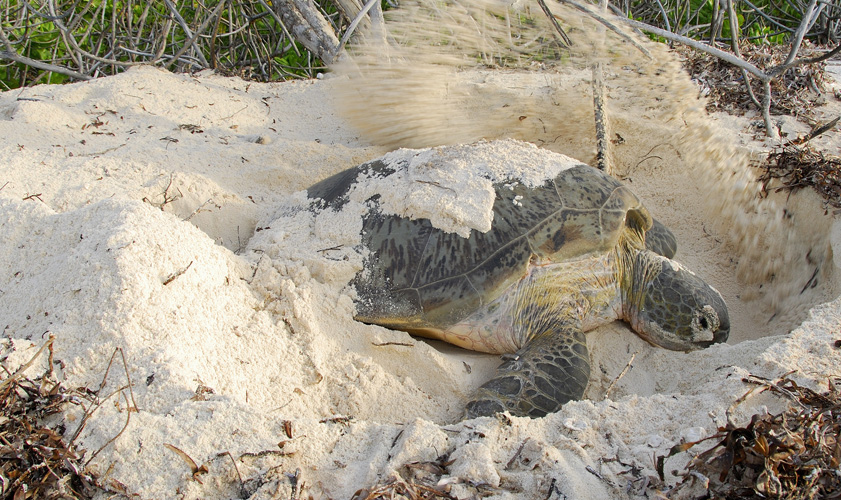 Punta Cana is a magical destination on the easternmost tip of the Dominican Republic. It offers warm Caribbean weather, fine-sand beaches, and popular resorts facing both the Atlantic Ocean to the north and the Caribbean Sea to the south.
But there's much more to do in Punta Cana than simply lazing on the beaches and baking in the sun. In fact, you'll find many exciting activities to do in Punta Cana that you can strike off your bucket list.
#1. See turtles laying eggs
From March to November is the turtle nesting season in the Dominican Republic. If you love nature, this is a unique, must-see experience. If you're lucky, you can observe turtles laying eggs on Saona Island.
Saona Island is a protected nature reserve, and you can visit there on an organized tour from Punta Cana. But the turtles aren't the only thing to see on Saona Island, which is a pristine tropical island. You'll find a whole range of wildlife from enormous pink starfish to rare birds. It's a great place to practice your wildlife photography.
You may even recognize the island from advertisements or movies. With its immaculate beach and turquoise water, it's the go-to setting for a desert island when fashion designers want to set up a photo-shoot.
#2. Snorkel on a reef and swim with stingrays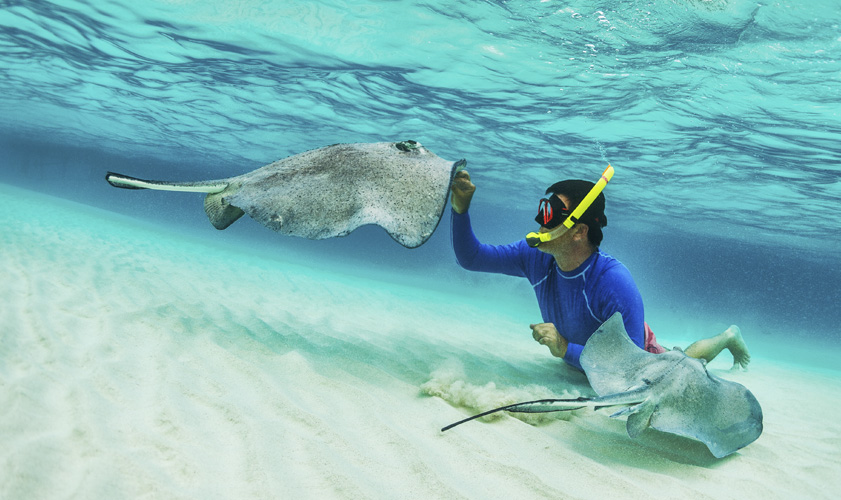 The warm, crystal-clear waters around Punta Cana are perfect for snorkeling, kayaking, or playing with a stand-up paddleboard (SUP). The province boasts 62 miles of coastline where the ocean water is mostly shallow. There are marine pools where it is possible to swim in complete safety. It's even possible to visit reefs, where you can swim with sharks and stingrays…if you're brave enough!
#3. Swim in a lagoon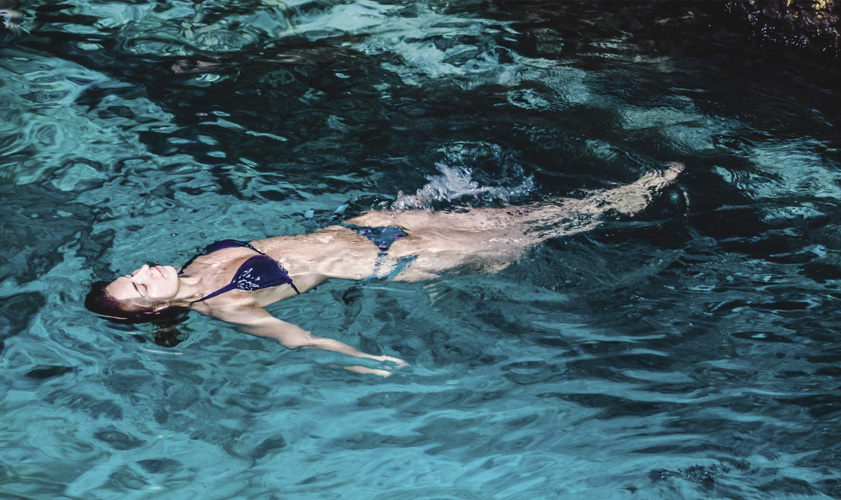 Guama Lagoon in the Indigenous Eyes Ecological Park is 26-feet deep and a perfect place to dive and swim. The park is renowned for its 12 freshwater lagoons shaded by a mangrove forest. And the water is so pure that it looks like the fish are floating on air.
The ecological park is dedicated to conservation and scientific research and comprises 1,500 acres of subtropical forest. Watch out for the rare tropical birds and other animals around the park. It's a great place to learn about ecology and the original inhabitants of this region.
#4. Swim through a cave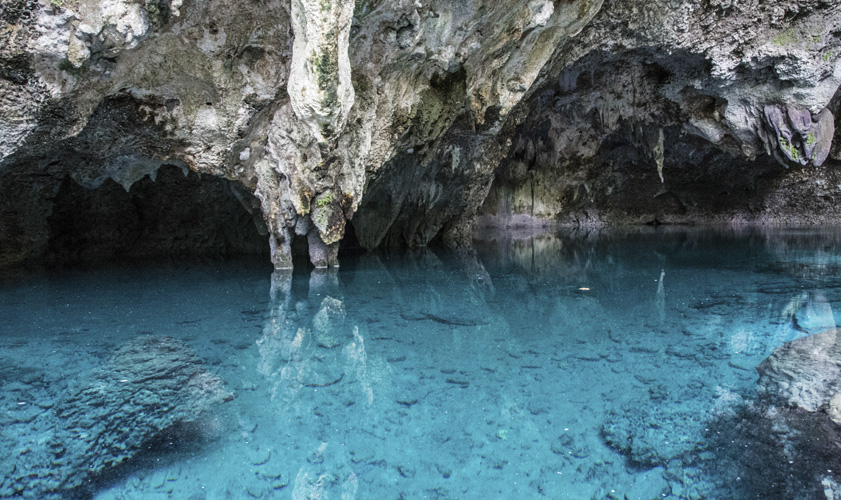 Another great park near Punta Cana is Scape Park. Part of the park is organized around a series of sinkholes and caves found along a limestone cliff. You can visit a bat cave, swim beneath a waterfall, and swim inside an underground cave.
Scape Park takes the concept of a water park to a whole new level. You can spend the whole day here frolicking in the cool water and finding new ways to have fun while getting wet.
The park offers a "Cultural Route"—a path between attractions that highlight to local history from the indigenous Taino people to the impact of Spanish colonization and the African slave-trade.
#5. Zipline through a tropical forest canopy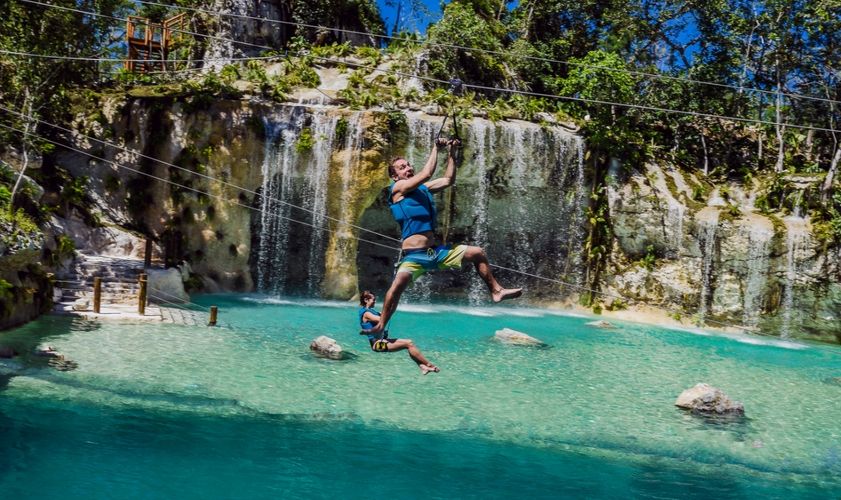 Scape Park also boasts an adrenaline-pumping zipline that takes you through the forest canopy before dropping you at breathtaking speed into the warm waters of the park. Along the way, you'll experience stunning views of the unspoiled jungle and limestone cliffs.
Seeing the subtropical forest from this novel perspective helps you to appreciate the beauty of nature and better appreciate the delicate balance of our ecology. There are many rare and endangered species around Punta Cana, and the local Dominicans are dedicated to preserving their natural history. In this park, you can see parrots, monkeys, and ranch horses.
#6. Visit an artists' colony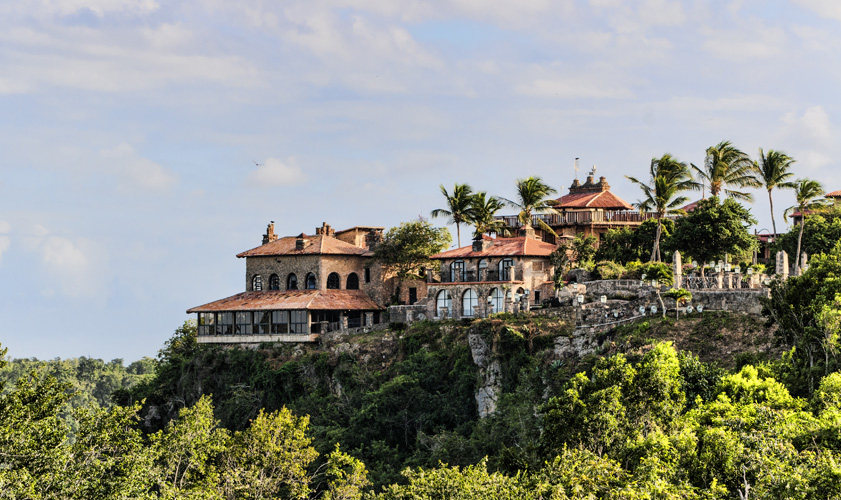 Just west of Dominican Republic is a unique artists' colony called Altos de Chavon. This Bohemian colony was designed to imitate a 16 th -century Mediterranean village and is a social community for artists from all around the world.
The colony boasts beautiful coral-and-brick architecture, a cultural center, an archeological museum, a Roman-style amphitheater, and an art gallery featuring exhibits from all the most famous Dominican artists. Altos de Chavon also provides a stunning view of the Chavon River.
You'll find many different art studios here, from potters and photographers to weavers. This is also the campus for the Altos de Chavon School of Design, affiliated with the New York Parsons School of Design.
#7. Learn how to make chocolate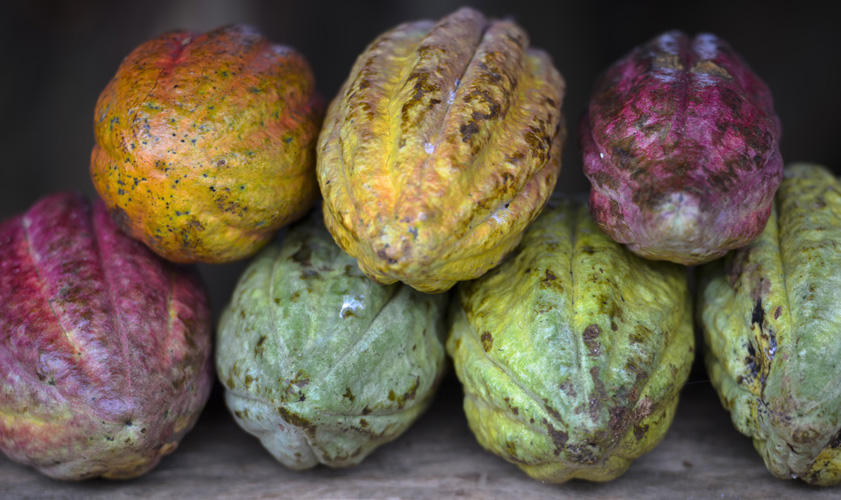 If you like chocolate, you'll love the ChocoMuseo. As you'll know, the cacao tree is native to South America, and the people in the Dominican Republic are proud of their part in chocolate's history.
This museum is definitely on my bucket list! At the ChocoMuseo in Punta Cana, you can learn all about the history and methods of chocolate production from cacao bean to bar. This museum runs a finger-licking, chocolate-making workshop! And why would it be on your bucket list? Because it's chocolate!
Categories: Caribbean, Tips, Be inspired, Punta Cana
« Blog Experience | Get inspired by Karime Cuevas' experience at the Bávaro Princess Hotel
TripAdvisor Certificate of Excellence in 6 Princess Caribbean hotels »