5 Gran Canaria wines you have to try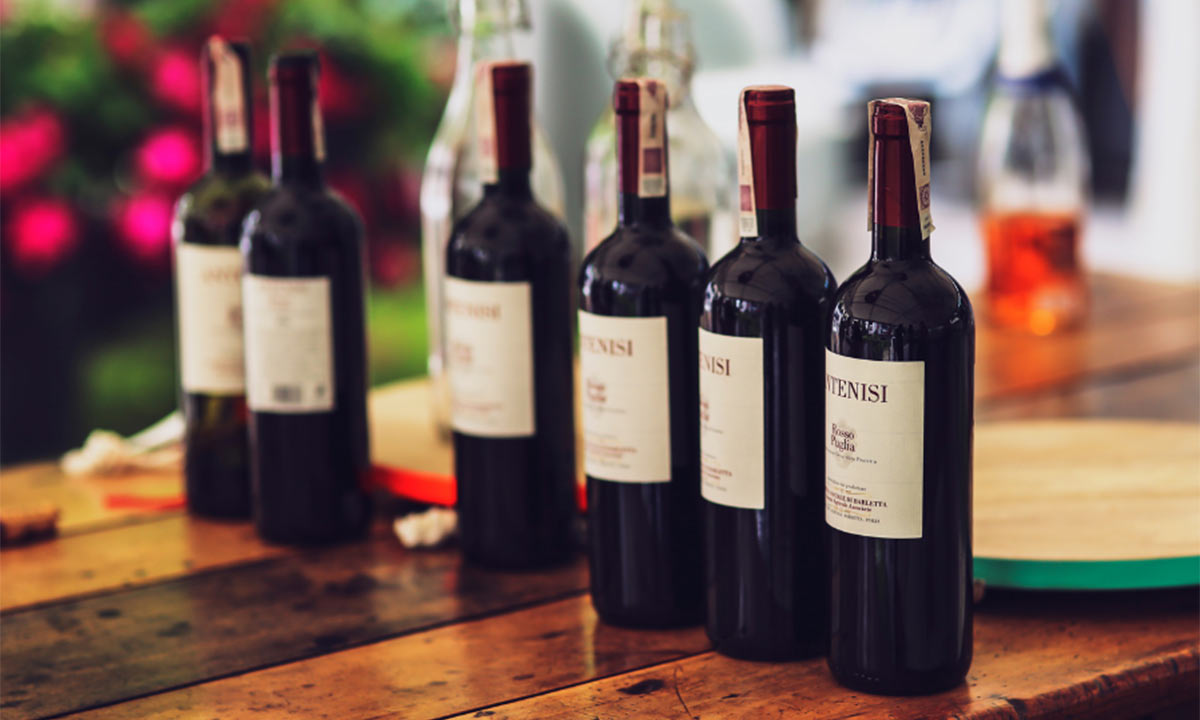 Do you know about the best wines in Gran Canaria? We've put together a list of the best wineries for all you budding oenologists out there, so you can make sure you don't miss them when you come to the island.
With March heralding the arrival of spring, it's the perfect time to indulge in a spot of tasting. September tends to be harvest time, so younger wines spend their time ageing in wineries over autumn and winter, so they usually hit the market once spring comes in. This makes it an ideal time to travel to the island with your drinking companion of choice, and enjoy the exquisite quality of Gran Canarian wines.
Las Tirajanas Tinto Roble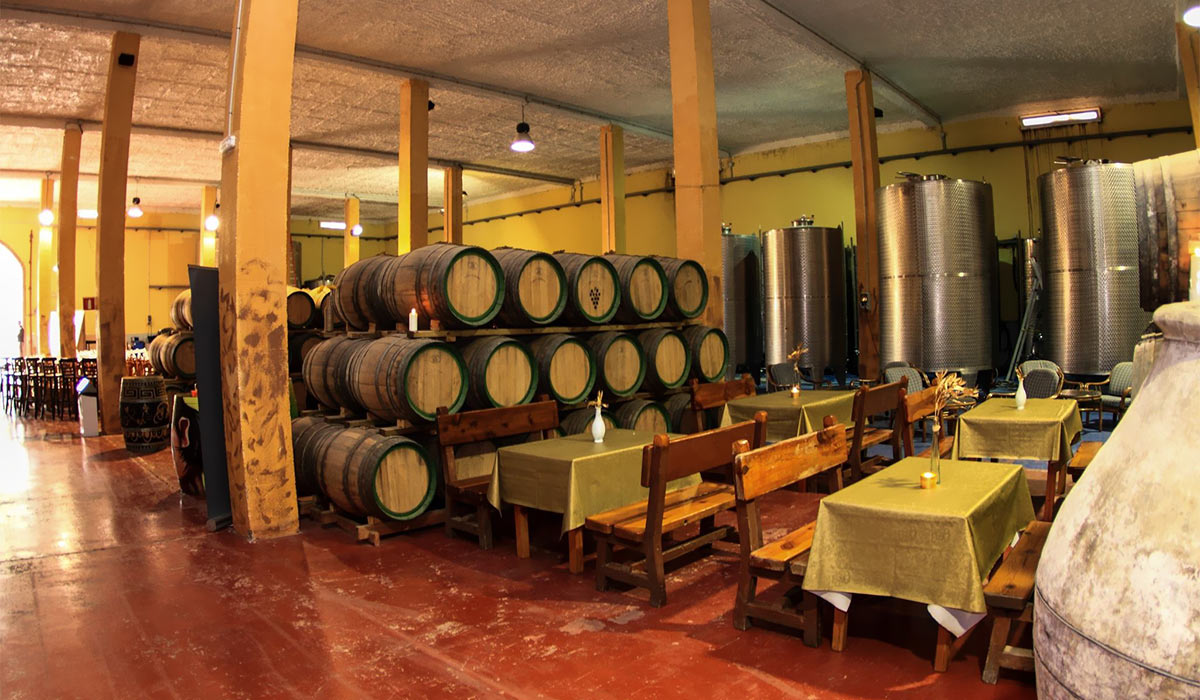 Las Tirajanas wineries are located in the south of the island, in the town of Tunte (San Bartolomé de Tirajana). You can visit the wineries and find out about the varieties they grow and the quirks of the vineyards. And as you're there, you may as well take up the opportunity to enjoy a tasting of 11 wines from the region. As well as the more established wines you'll find out about newer, limited edition wines made with the most iconic Canary Island varieties including Malvasía Volcánica and Verijadiego Blanco. You'll also come across speciality wines such as French oak barrel-aged Malvasía and the winery's first Crianza, a 2013 limited edition.
Highlights from this winery include Las Tirajanas Tinto Roble, a 3-month oak barrel-aged red wine with an intense berry flavour. Plus, Las Tirajanas Malvasía Volcánica, a white wine with a flavour profile between fruity and citrus.
Address: Calle las Lagunas, San Bartolomé de Tirajana, Las Palmas

Telephone: 628 216 683

Opening hours: Tuesday to Sunday from 10:00 till 14:00

Prices: free entry / guided tour + tasting option 1: 10 euros / guided tour + tasting option 2: 15 euros
Agala Altitud 1318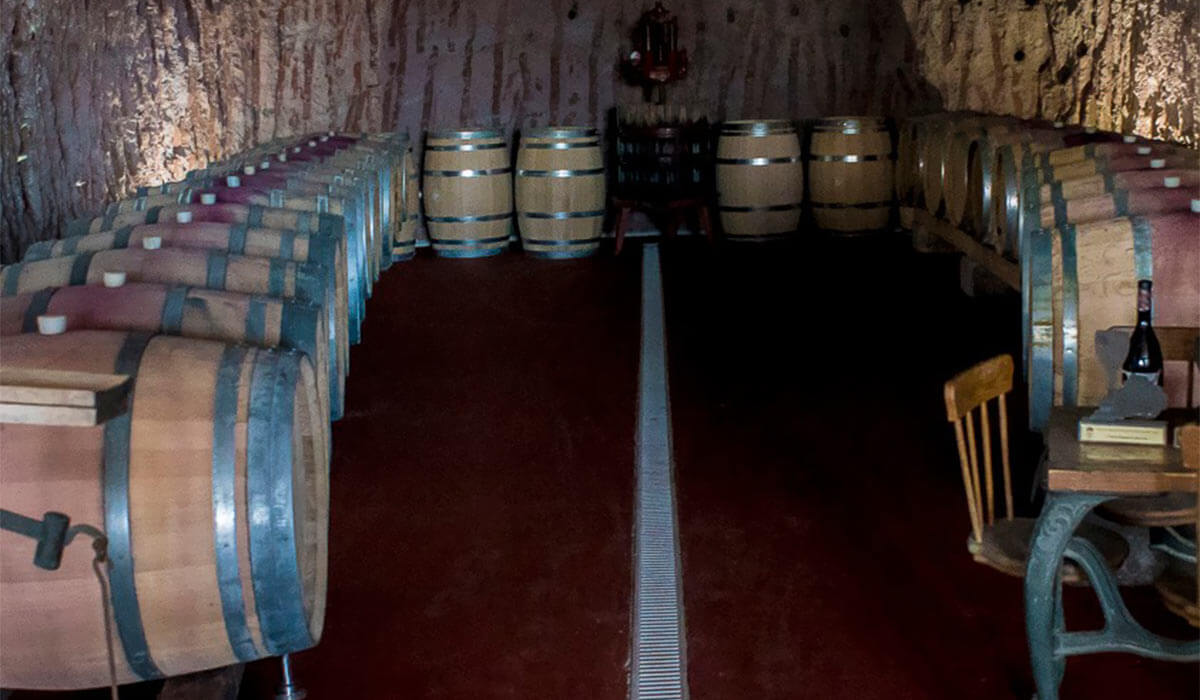 Let's continue our route through the centre of the island to Bentayga wineries, located just outside the town of Tejeda. The location is what makes these wineries stand out: they're within a Biosphere Reserve at the summit of Gran Canaria at an altitude of 1,290 metres above sea level. Plus, it has natural caves which house the ageing facilities, with French, American and Hungarian oak barrels.
If you're more of a white wine fan, you'll get the opportunity to sample their Agala Altitude 1318, a dry white wine with an intense aroma of fresh fruit. But that's not all. Their vineyards are home to Listán Negro and Listán Blanco grapes, as well as Vijariego Negro and Blanco, so you can also sample the red Agala Altitude 1212 Crianza.
Address: 35360 Tejeda, Las Palmas

Telephone: 649941098

Opening hours: Monday to Friday

Price: Guided tour of the vineyards and tasting of two types of wine for 15 euros
Frontón de Oro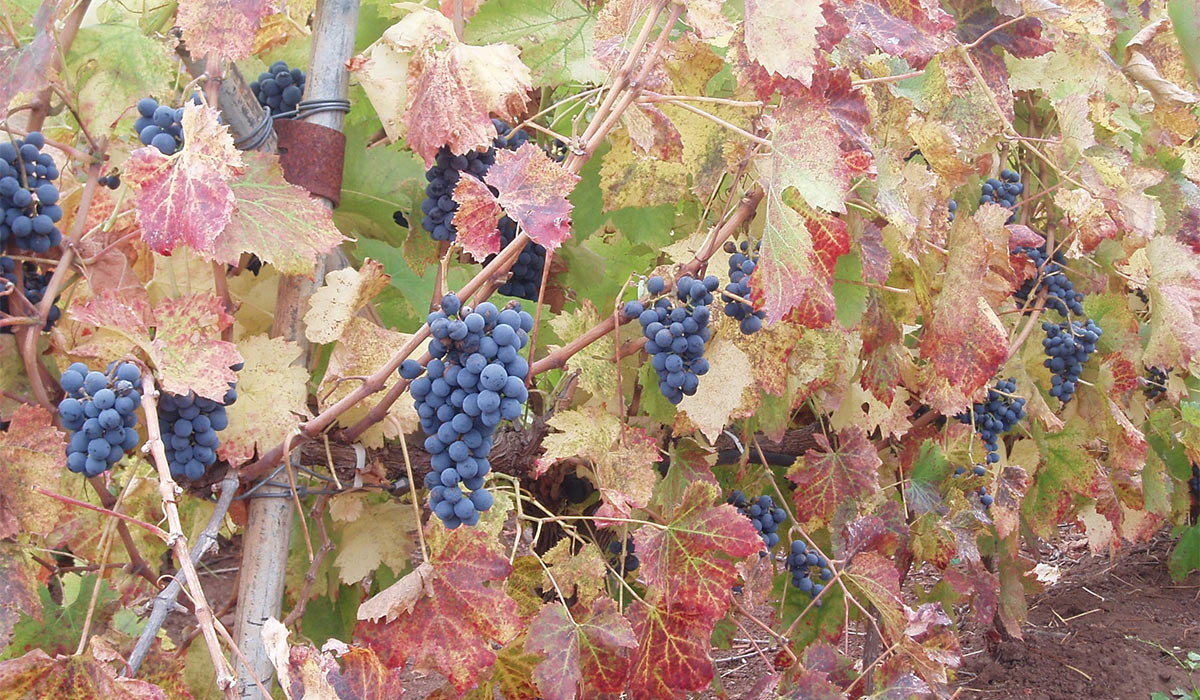 Bodega Frontón de Oro is located in the centre of Gran Canaria, in the municipality of Vega de San Mateo. You'll learn all about the Frontón de Oro project, which is based on cultivating their own vineyards and combining heritage strains – some more than 70 years old – with other more recent strains, resulting in incredibly high quality red and white wines.
The perfect winery to take in on your route through the island's greenest zones. Take a trip there and sample their red and semi-dry white Frontón de Oro.
Address: Finca El Frontón, Vega De San Mateo

Telephone: 928660661

Opening hours: Monday to Friday: 11:00 till 15:00
Los Berrazales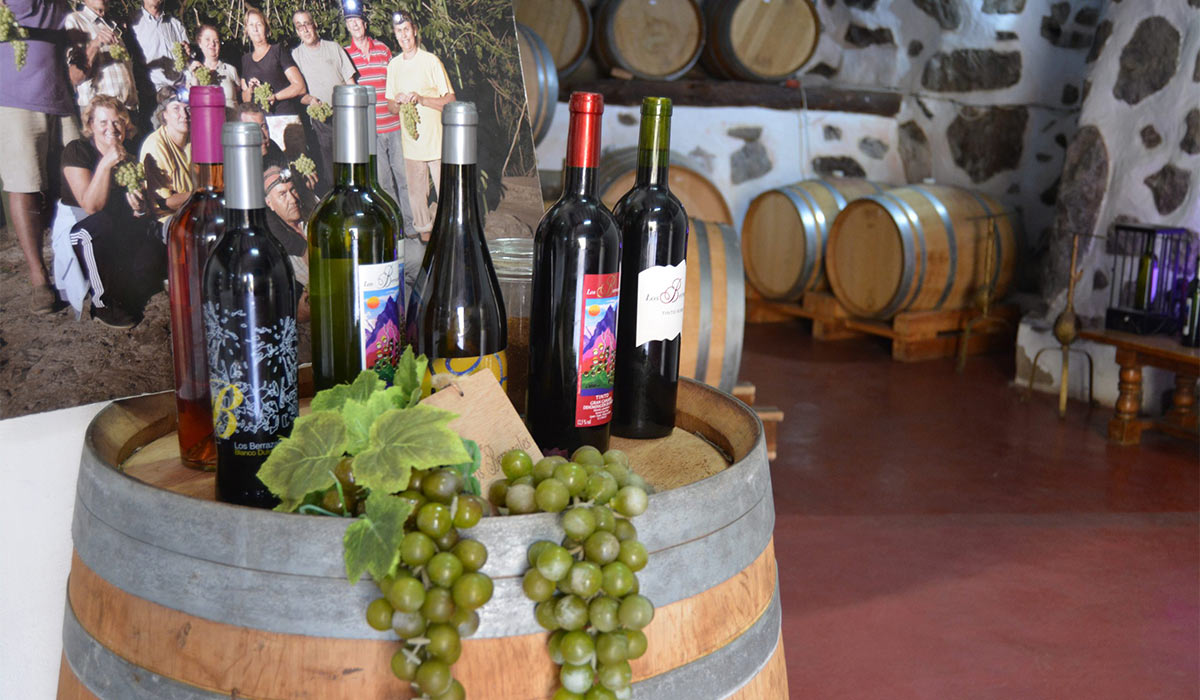 In the heart of the mountains at the foot of Riscos de Tamadaba, you'll find Los Berrazales winery, which dates back more than 200 years. This is one of the island's most-visited wineries and we heartily recommend a visit. You can sample seven different types of wines with an experience that'll stimulate all the senses, and you can even discover other produce from the region such as the famous Agaete coffee.
Two of their most popular wines are a product of these vineyards: Los Berrazales Tinto Roble and Los Berrazales Blanco Dulce, and you can taste both alongside some delicious cheese and coffee.
Address: Calle De Los Romeros, Valle de Agaete

Telephone: 628 922 588

Opening hours: open every day from 10:00 till 17:00

Price: guided tour + tasting 10 euros
Madrina Blanco El Troncón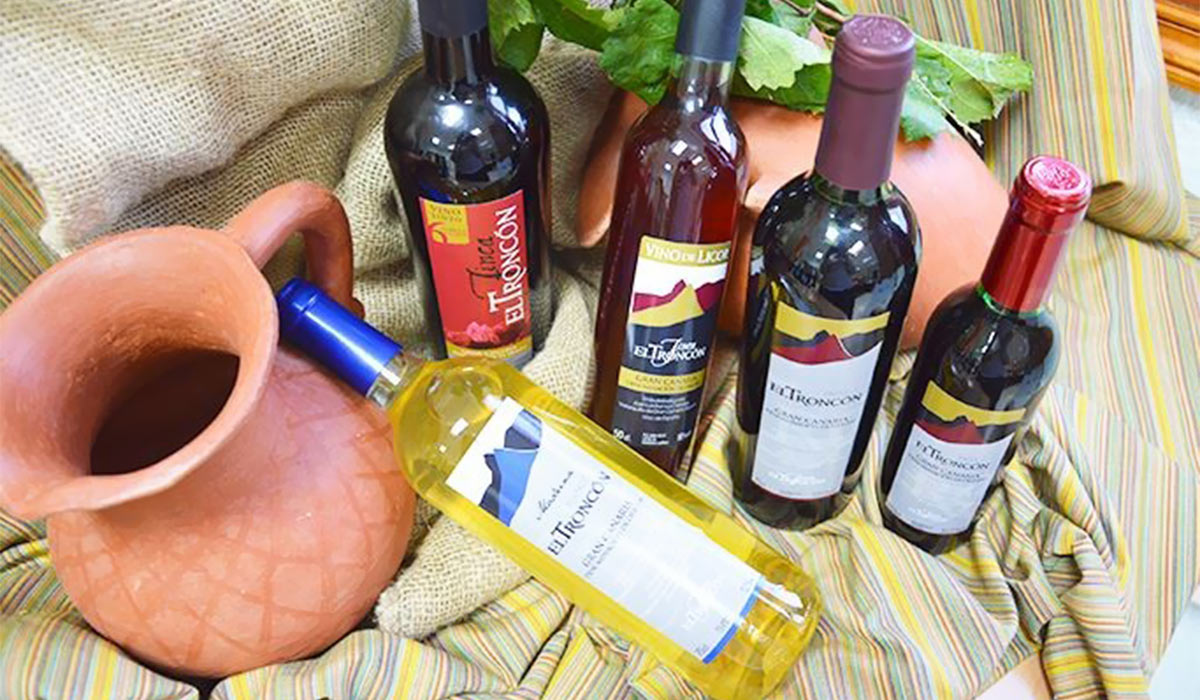 simply can't Another vineyard and winery you miss is located in the area known as El Troncón, in Valsequillo. The estate grows a number of indigenous grapes, such as Listán Negro and Blanco, Tintilla, and Muscat of Alexandria, which are used to produce its most renowned wines: Finca El Troncón red wine, and Madrina Blanco El Troncón white wine. Could there be a more perfect combination for a day filled with flavours?
Address:

GC-41, Valsequillo

Telephone: 928 70 50 11
Categories: Canaries, Tips, Gran Canaria, Be inspired
« Donation to the Casa de Asistencia Temporal of the National System for Integral Family Development (DIF) in Playa del Carmen
5 Canary Island plans for Easter »