5 Best Mexican Restaurants by Princess Hotels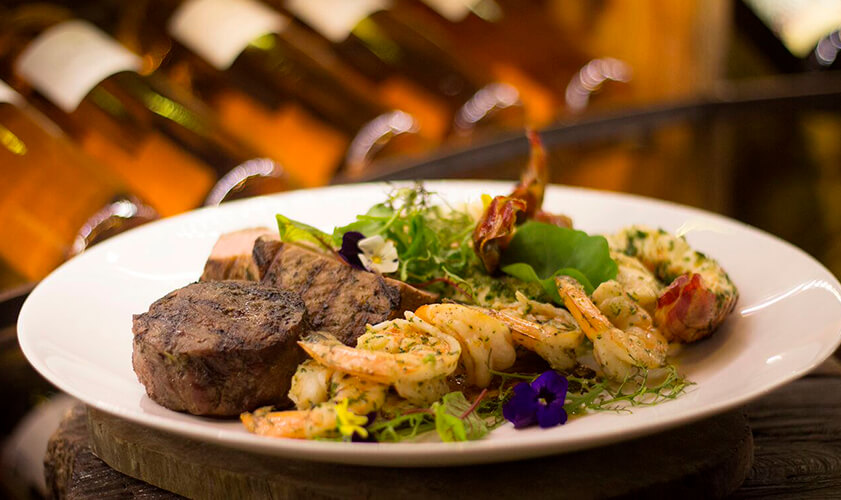 With a history that started over 9,000 years ago, Mexican gastronomy is a joy to the senses. Between its most famous ingredients we can find Corn, Exotic grasshoppers, Fried beans, Avocado, Cactus leaf and Agave. This is the base of a gastronomy that creates fresh, bold and colorful dishes that you can't resist. With that in mind, we present our selection of the Best Mexican Restaurants in Playa del Carmen.
What are the Best Mexican Restaurants in Playa del Carmen?
Our criteria was based on: Quality of the Dishes; Authenticity and the Overall Experience. All restaurants offer vegetarian options in their menus so that there is something for everyone.
Here is our selection for the Best Mexican Restaurants:
1. Alux Restaurant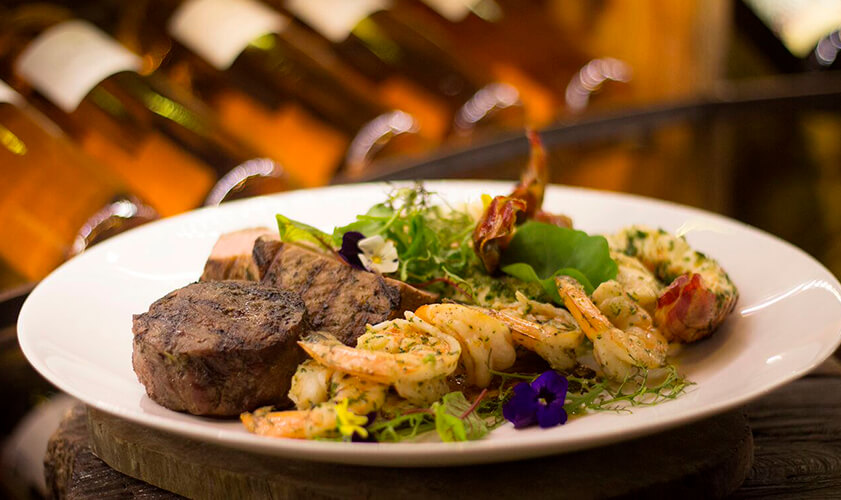 Imagine yourself having dinner in a 10,000 year old cavern so long that it's channels and caves cross the border to the neighboring state of Yucatán. Add an exquisite scenario, tailored Mexican food and finish up with a intimate and romantic ambient with harmonious live music and you get Alux. Excited? Then keep reading.
This restaurant situated at the Avenida Juarez is one of those lifetime experiences that you should add to your vacation bucket list, especially, if you are celebrating a special occasion.
Everything from the appetizers to the main dishes are delicious and memorable. Our recommendations are:
– The Arriera Octopus, a delicious roasted skillet octopus, scented with habanero.
–  Mexican Caviar & Bondiola Beef: Delicious escamoles with Ribe Eye pork steak accompanied by infused mashed potatoes and "xoconoztle" salad.
– Mexico Lindo: in case you prefer a fish dish, don't hesitate. It's a Poblano  pepper wrapped with "pasta fló" stuffed with seafood & "huitlacoche". It's served with sautéed onions, pumpkin, tomatoes, and "habanero" pepper sweet marmalade.
Is your mouth-watering? So don't waste time and explore all of our suggestions while you enjoy your unforgettable vacations at Princess Riviera Maya.
2. Los Aguachiles Restaurant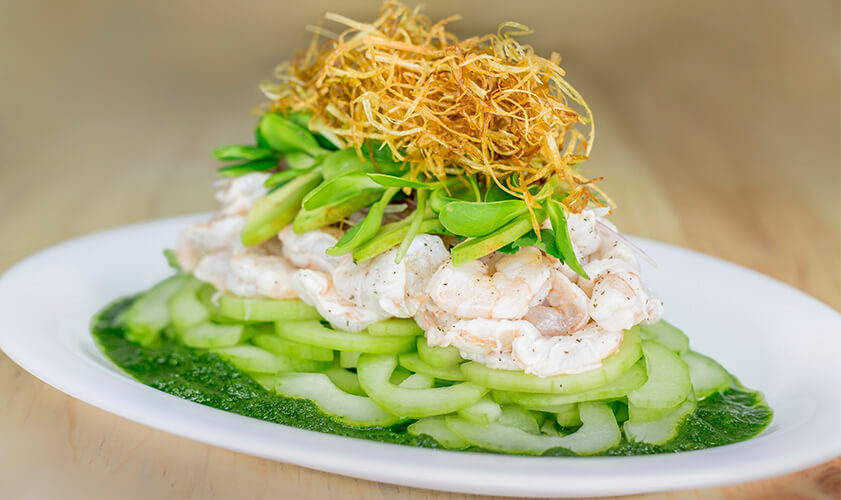 What a better way to start your day then with a traditional margarita on your hand and a plate full of fresh delicious seafood? If you like this idea, keep reading.
A few blocks away from the famous Fifth Avenue you will find "Los Aguachiles" the best place to try out amazing seafood that will melt your heart.
These are some of the reasons you can't leave Playa del Carmen without visiting one the best mexican restaurants in Playa del Carmen.
– Seared Tuna Tostadas
– The Ceviche Mixto
– The Aguachiles
– Grilled Octopus.
Don't forget to try out the amazing chipotle and coriander sauces that will make your gastronomic trip even more eccentric.
Perfect for those hot sunny days that invite for a sea-breeze table with a delicious meal, you can't wrong with "Los Aguachiles".
3. Perla Pixan Restaurant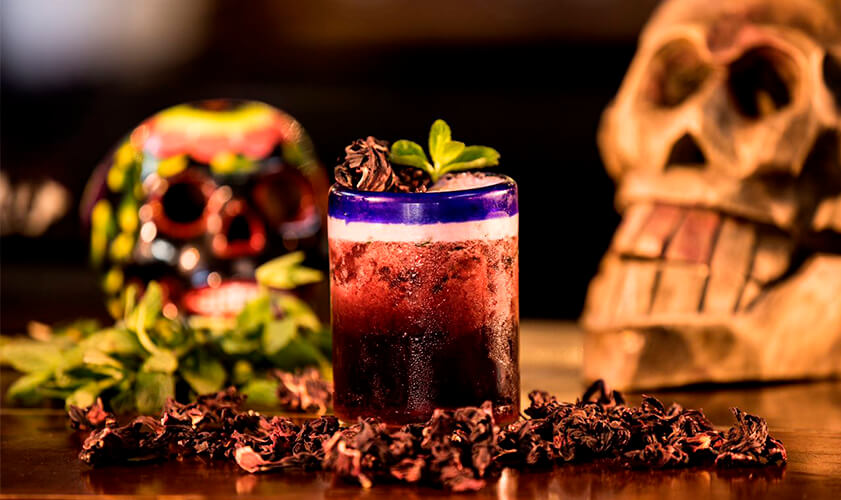 Located just a few feet from the 5th Avenue, La Perla Pixan Cuisine and Mezcal Store is a well kept secret from the majority of the tourists that daily visit Playa del Carmen. A perfect plan if you are staying at Hotel Platinum Yucatán Princess.
With an eclectic menu with offers that vary from luscious seafood to harmonious steak dishes, La Perla Pixan is a place that combines mezcal, authentic Mexican cuisine and  live music that will make your dinner a remarkable experience.
From the menu, we highlight the Generous Oaxaca Style Snack, a meal that can be shared by 3 people. It offers a combination of various Mexican essential ingredients:
– Grilled beef cecina – meat that has been salted and dried by means of air, sun or smoke.
– Oaxaca cheese.
– Huitlacoche : a mushroom formed on the corn.
– Guacamole.
– Poblano Chilli .
And if you are feeling adventurous, don't forget to experience the popular grasshoppers accompanied by a fresh glass of Mezcal, "the elixir of the gods".
4. Mi Pueblo Restaurant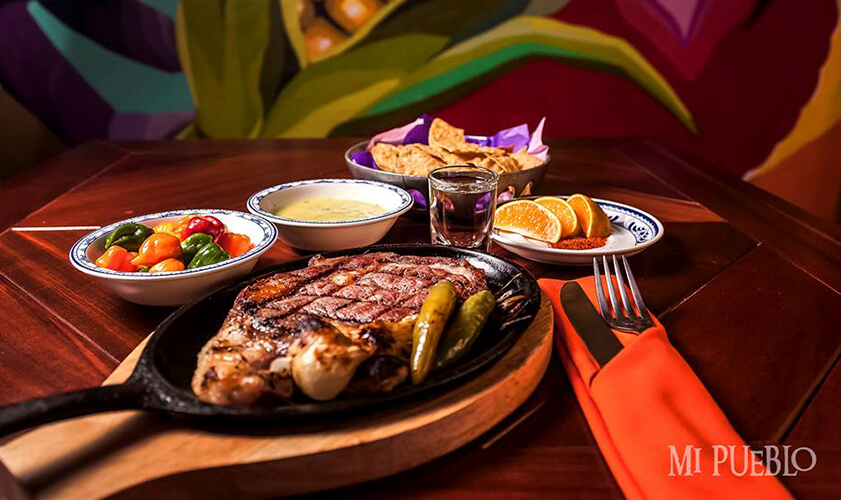 Located on the 5th Avenue it's hard not to notice Mi Pueblo Mexican Cuisine. It's distinct dark brick rooftop combined with the bright colored interior invites it's visitors to an authentic Mexican meal in the heart of Playa del Carmen. The menu is extensive and you can choose from grilled steaks, seafood, traditional tacos or the delicious Oaxaca Salad served with mint and basil pesto. We highlight:
– Salbutes de Cochinita: handmade stuffed tortillas with Mexican slow-roasted pork, a famous dish from the neighboring state of Yucatán.
– Beef stuffed chili pepper: Bathed in avocado sauce.
Before leaving, don't forget to ask for a Tequila tasting to accompany a slice of the delicious Impossible Cake while you listen to the traditional Mariachis that regularly visit this restaurant.
5. Fogón Restaurant
Our last option goes to one of the most popular restaurants in town.
After a long day enjoying your vacations at the fabulous pools of Grand Sunset Hotel and Grand Riviera Princess, you need to recharge your batteries with delicious food and "El Fogón" is a great place for that.
Daily, hundreds of happy customers (both locals and tourists) leave "El Fogón" with happy stomachs and a delicious taste in their mouths. If you are looking for a local experience in a place where you will feel like home, this is the place.
With an extensive menu, from Tacos to Quesadillas and also fresh made Guacamole, "El Fogón" has something for everyone and the toughest part is to decide what to choose.
– We recommend Crazy Taco for all the meat lovers, has we guarantee you that you won't feel hungry for a long time.
– For our vegetarian guests we recommend the Vegetarian Alambre.
– The Pico de Gallo that the restaurant offers has an appetizer is one of the highlights. But beware, it's spicy!
– Order a Michelada, for the full Mexican experience. A beer cocktail made with fresh light beer, lime, Worcestershire Sauce, Maggi Sauce and salt. Fresh and delicious.
Do you know any of the Restaurants of our selection of Best Mexican Restaurants? We invite you to share with us your experience! And, if you have any suggestions, don't hesitate on sharing them, as we are sure that others guests would thank you for your opinions.
Categories: Caribbean, Tips, Be inspired, Riviera Maya
« Princess Hotels obtains the "Travelife Gold" for its environmental responsibility
Princess Hotels Caribe Corporate Social Responsibility »