This is how we celebrate World Environment Day at Princess Hotels Caribe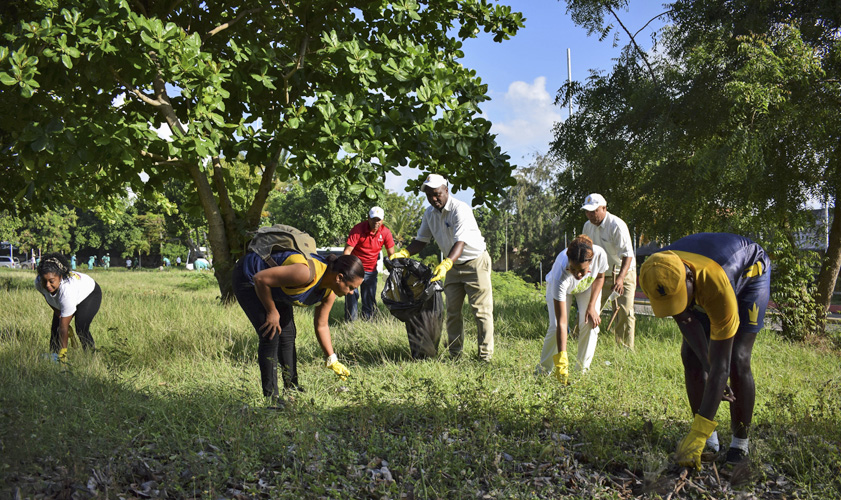 On the 5th of June, the Environment Day was celebrated worldwide. From Princess Hotels Caribe and as part of our 360 Princess and You social policy, we echo this call of extreme urgency when it comes to reducing pollution. We are sensitive to environmental issues as we look at them from different perspectives: recycle, reuse and reduce. We unite not only to this initiative but, also, to different forms of awareness that are celebrated throughout the year. We seek to send a clear message: Save our planet!
World Environment Day in the Dominican Republic
The Princess hotels in the Dominican Republic, we pride ourselves on having a commitment to the environment that surrounds us. We protect the local flora and fauna that inhabit our spectacular tropical gardens. We also collaborate with education in ecological awareness among our employees and guests:
What did the Hotel Caribe Club Princess and Tropical Princess do for World Environment Day?

Volunteers from different departments decided to care for, clean and protect our authentic Dominican mangrove. It was an extraordinary activity of ecological awareness that focused on the mangrove we have in hotels. Our commitment to the environment also takes a step outside the doors of our hotels, helping with garbage collection campaigns in areas of the community.
What did the Hotel Bávaro Princess do for World Environment Day?

The hotel Bávaro Princess chose to step outside the hotel with volunteers from different departments, and head over to the Plaza Bávaro and adjoining park. Our volunteers performed a garbage collection and adaptation of the gardens with mowing and pruning of the grass. We would also like to highlight that during the activity, some members of the local community also joined and participated in our iniciative. Specifically, a group of taxi drivers from the area kindly collaborated with our action and thanked us for helping them clean up the area.
→ The impact and the gratitude of the community were such, that later they informed us that they even warned the local radio station of our green event.
What did the Punta Cana Princess Hotel do for World Environment Day?

At the Hotel Punta Cana Princess, we chose to commemorate the Environment Day by planting a tree with both guests and volunteers. Our guests helped and collaborated in our missions to take care of the environment. One of the activities that we are most proud of is being able to share with them the tree plantation, an act that symbolizes our commitment to nature.
World Environment Day in Riviera Maya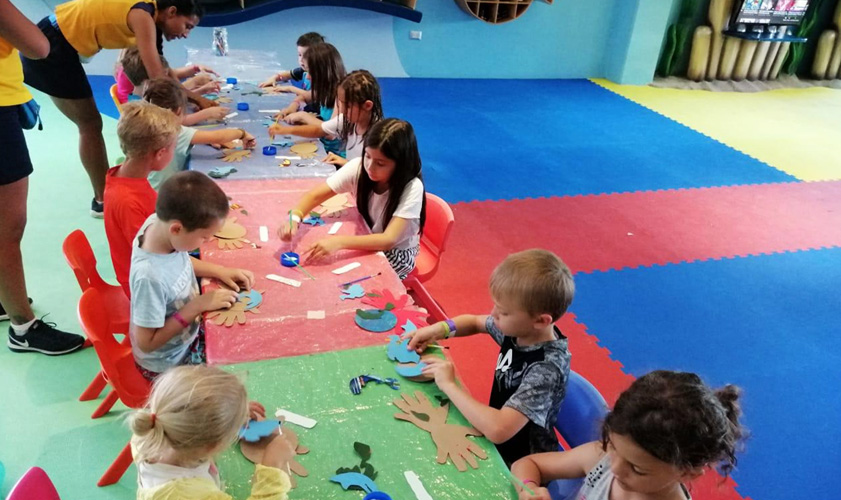 Informative talks were organized with all the members of our staff. The objective was to update their knowledge about the sustainable actions that we have been carrying out in order to maintain our commitment to the preservation and care of the Environment. The commitment to nature and sustainable growth has always been a very important issue for Princess Hotels in Riviera Maya. We are making changes that will have a great impact on the way our hotel evolves and grows in harmony with our surrounding environment:
● Since the beginning of the year, we have stopped using "single-use" plastic packages, and had them replaced with corn starch packaging. All use of polystyrene – Unicel – has also been completely eliminated.
● We have minimized the use of plastic straws. We want to thank our guests for their support and understanding of this important measure.
● Our amazing Housekeeper team reused the material of old lounge chairs to create garbage bags for daily use, in waste separation. With this great idea, we intend to progressively reduce the use of plastic bags until they are completely eliminated.
● We have distributed a corporate cup for all office employees with the intention of stopping the use of plastic cups and bottles. This initiative was welcomed with great enthusiasm from our staff, and since then they all have began to proudly use their Princess corporate cups!
● We currently are in the middle of the usual turtle season that see dozens of turtles return to our beach to make their nest at our hotel. It is part of our commitment to the local fauna, to care for and ensure that all turtles feel protected in this important phase of their lives.
How was World Environment Day with the little ones?

At the Kids Club, our younger guests had a lot of fun during the day. There was an art activity called "The world in your hands" where they created beautiful crafts while learning more about sustainability and protection of the environment.
During the upcoming months, we are confident that our commitment to the Environment and Sustainable Growth will continue to contribute new ideas and projects so that we can continue to contribute to a better and more sustainable World. What do you think of our initiatives? We want you to share your comments with us!
Categories: Caribbean, Be inspired, Mexico, Punta Cana, Riviera Maya
« Blog experience | Get inspired by Phoebe Wong's experience at the Grand Sunset Princess Hotel
Top 5 Best ideas for Instagram photos in Punta Cana »