Top tips if you want to travel alone to the Dominican Republic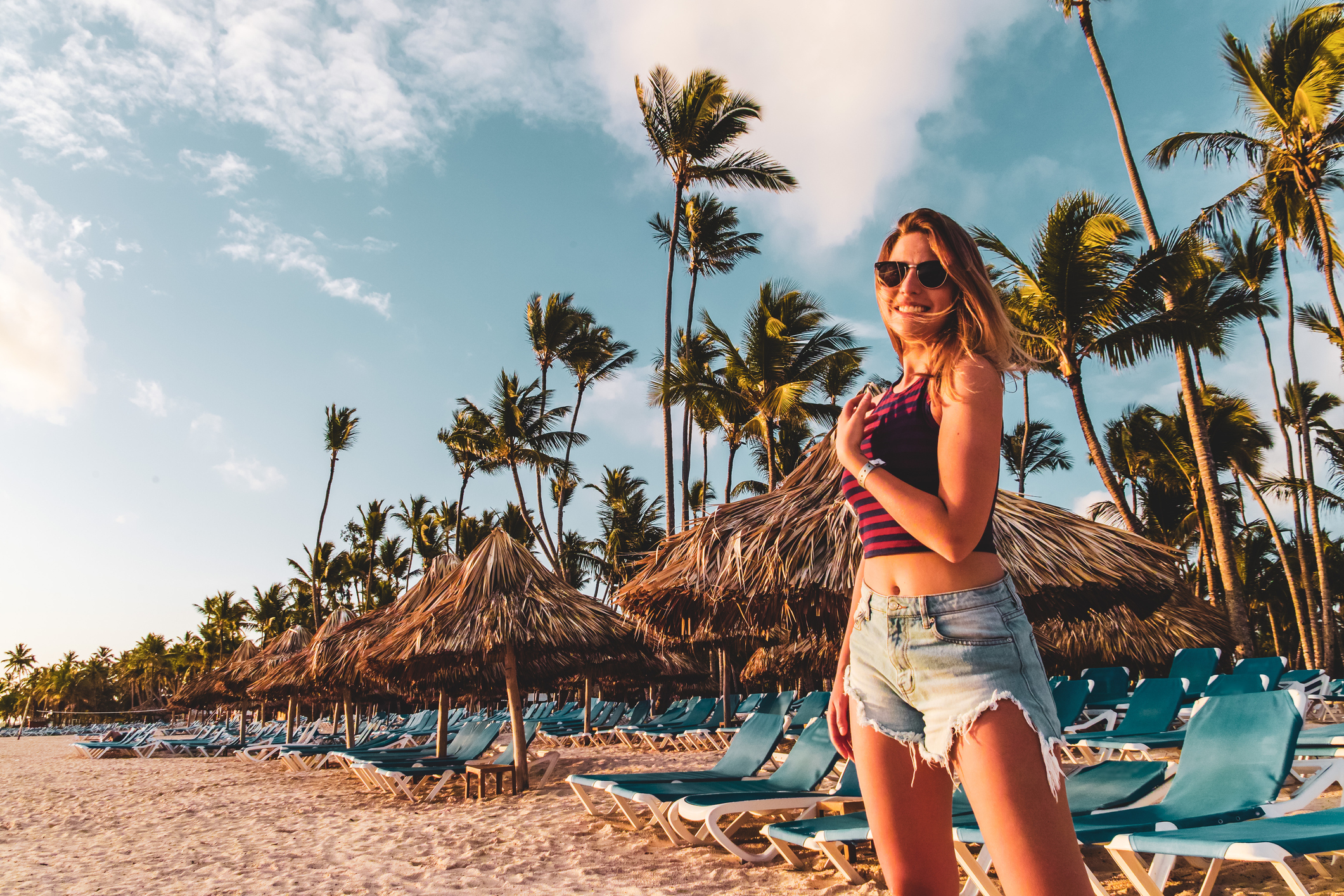 The summer holidays are here, and many people are trying to organize their well-deserved days off. But to our surprise, we can't always find a travel companion and we are left with the difficult question: "where can I go on my own?"
We can help, come to Punta Cana! It is a convenient and safe destination for solo travelers who don't want to miss out on their travels whether or not they find a partner for their adventures.
The Dominican Republic, in general, is a country that stands out for the friendliness of its people and how welcoming they are. Obviously, it is always advisable to behave discreetly, without any great display of wealth, to use common sense and to avoid entering areas where you know there may be trouble (just like anywhere else).
But the reality is that it is a highly recommended country for solo travelers, and within the Dominican Republic, Punta Cana – Bávaro is an area designed by and for tourism, whether traveling on your own, with your family, as a couple or with friends.
Have we convinced you yet? We have put together some tips to help you organize your holidays better.
1. Take out travel insurance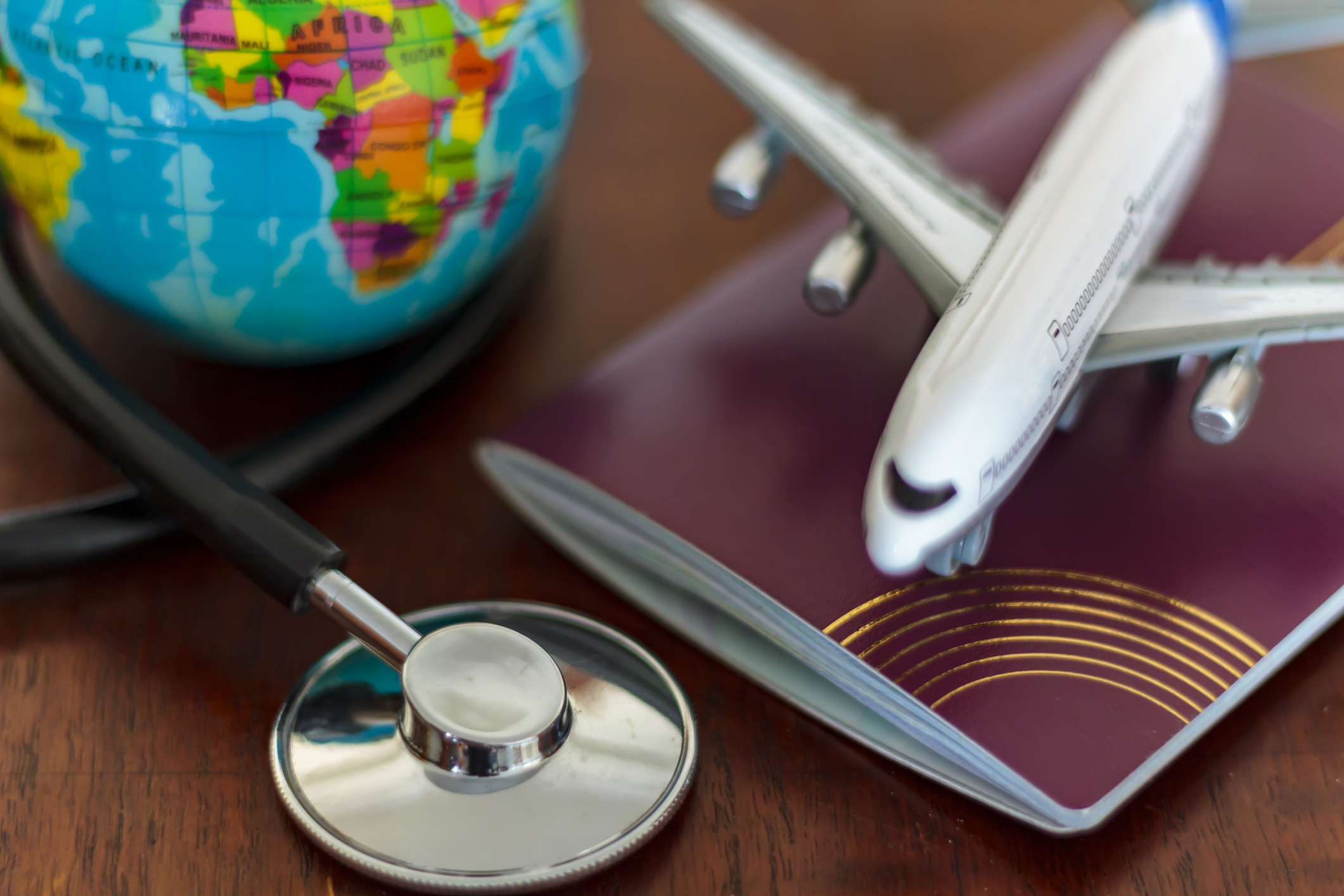 When we go on a trip, the last thing we want to think about is problems. But unfortunately, experience shows that it can happen, and we must be prepared and protected just in case. It is therefore always advisable to take out travel insurance before departure.
At Princess hotels in Punta Cana, we have a clinic that can attend small emergencies, and there are three fully-equipped private hospitals in the vicinity of our hotels.
However, none of these medical services are included in travel packages, and as they are all private companies, the bills can be expensive. So, before you travel, don't forget your travel insurance (which we hope you won't have to use).
2. You need an immigration form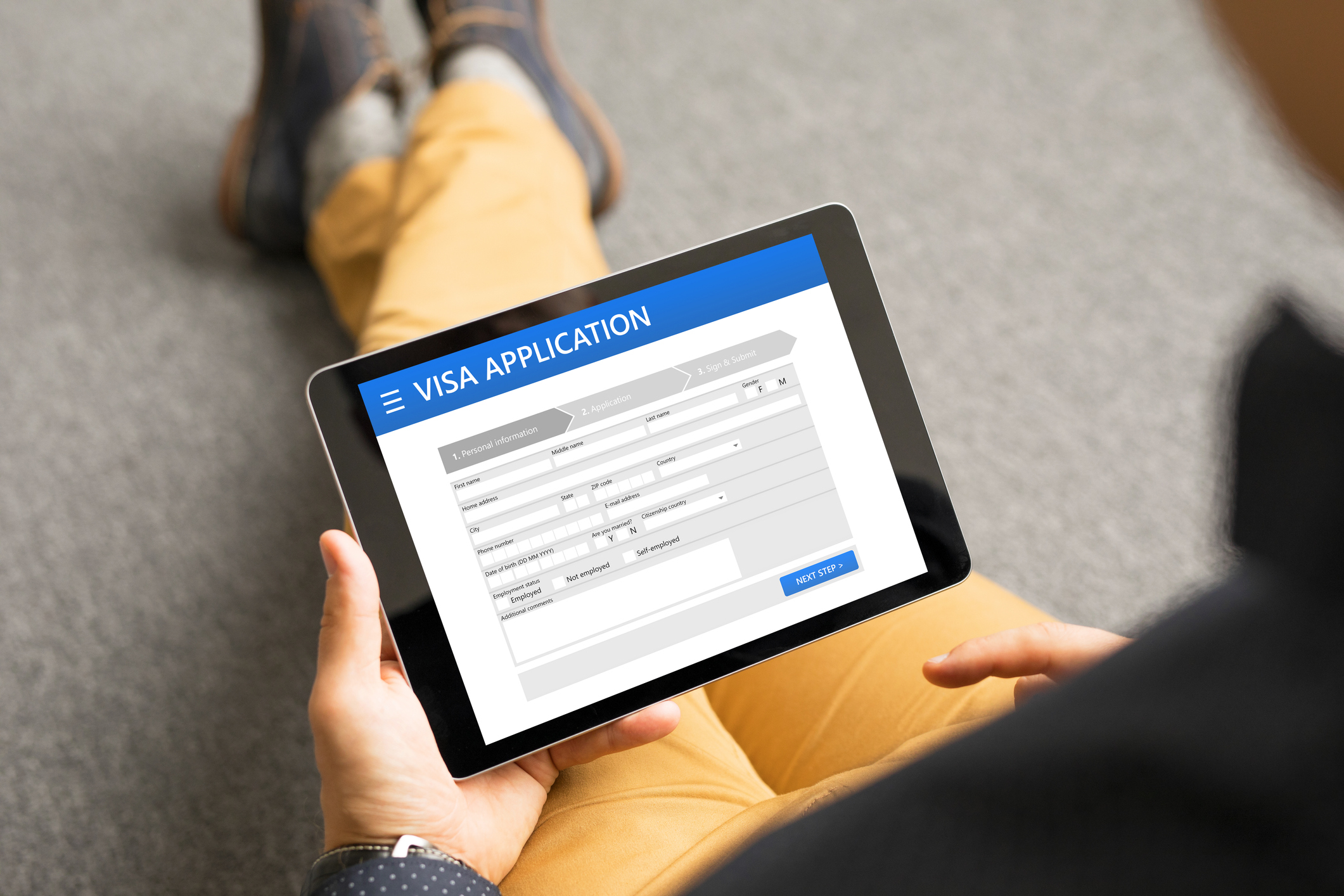 You need to complete an online form to enter or leave the country. This will provide you with a QR code that may be required in the airport, which you can print or keep on your phone.
It is important to note that this form is completely free of charge. We have received reports from clients that have found websites that charge for the form on the internet. These websites are fraudulent; the official government website for this immigration form is completely free.
Here's the link:
https://eticket.migracion.gob.do/Auth/TravelRegister
3. Official Dominican currency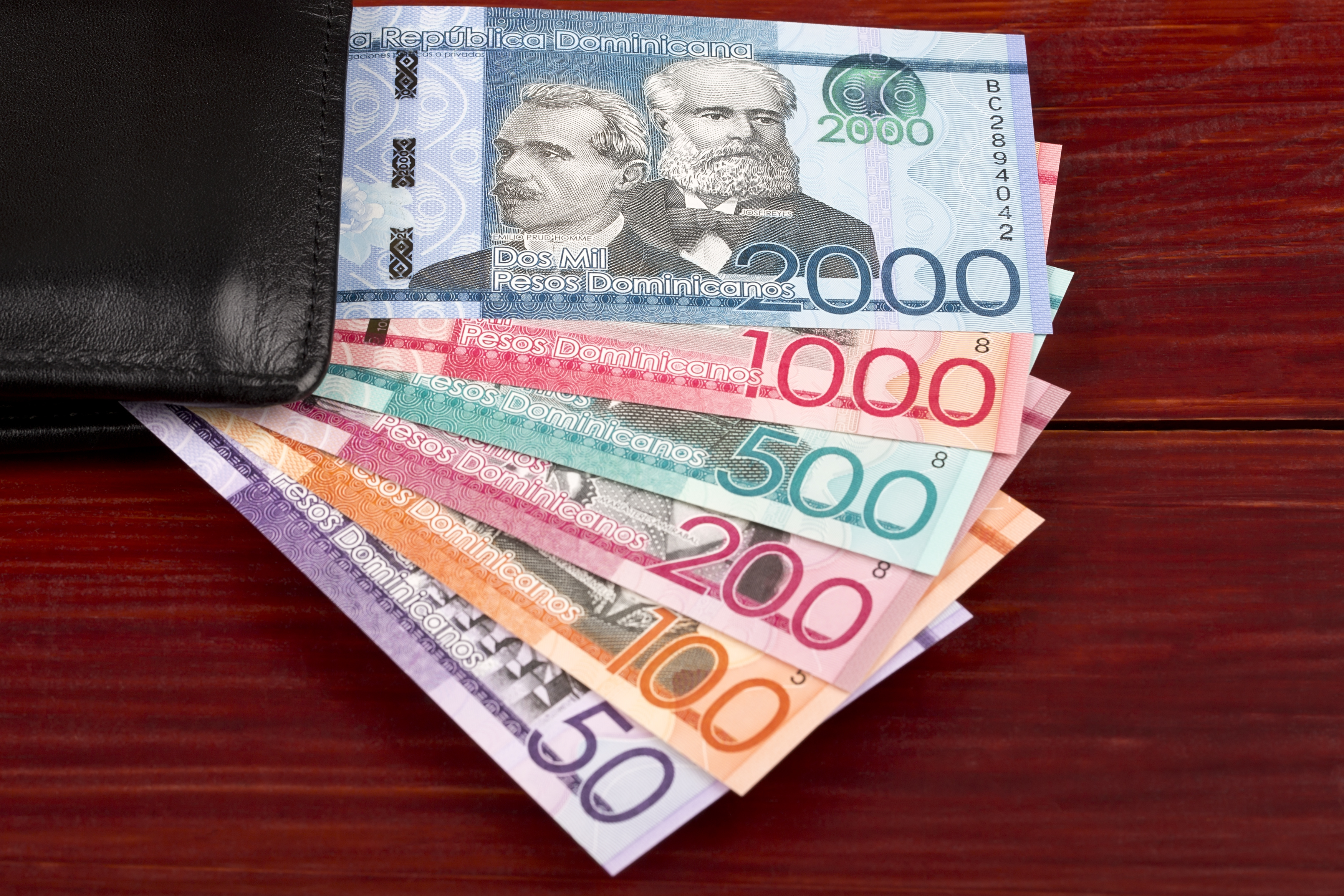 The official currency is the Dominican peso, US dollars are readily accepted almost everywhere, euros are also accepted but in the more touristy areas.
It is important to remember that exchange rates can vary considerably from one establishment to another, as the official exchange rate is not always followed. Therefore, to avoid surprises, it is important to always confirm prices before you buy anything.
If you are going to use a foreign currency, remember that only banknotes are accepted, not coins, and that coins are also not accepted for exchange from a foreign currency into a local currency.
However, if you choose to use Dominican pesos during your stay, we remind you that you can change them at the airport, or withdraw money at an ATM, as it will only be in pesos. You will find a cash machine in every Princess hotel.
Finally, if you pay for something in dollars, it is highly likely that you will receive your change in pesos.
4. Use of credit or debit cards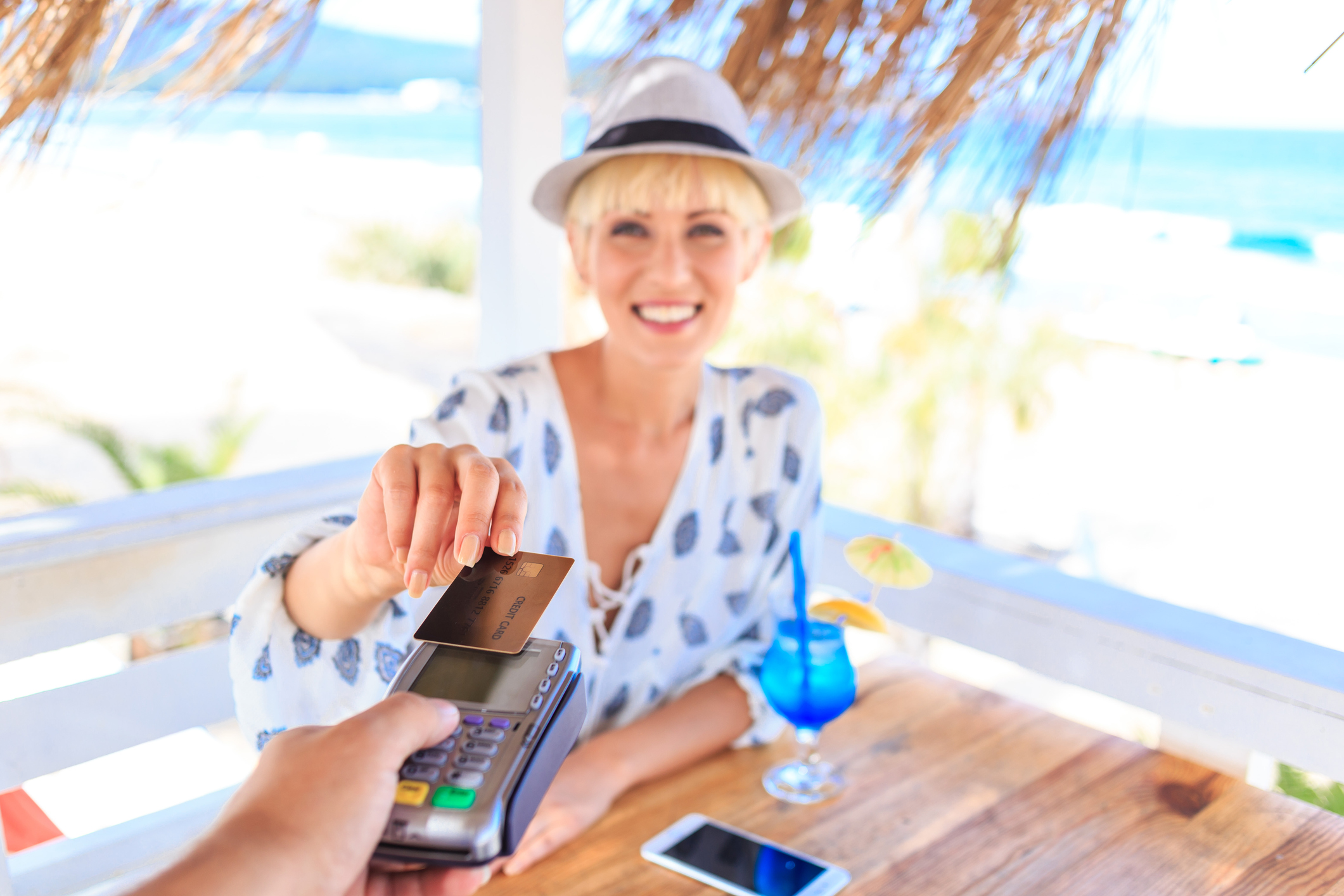 Continuing with the subject of payments, another common question is whether it is possible to pay with credit/debit cards in the Dominican Republic. First of all, we should point out that there are still places where cards are not accepted, especially in small establishments, so it is always a good idea to ask before you buy anything.
It is also important to inform your bank that you are going to travel to the Dominican Republic, and that you are aware of any fees for using your card abroad. You can also ask to be informed if there are any unusual transactions on your card.
Always use common sense when making card payments, as in other countries. Always keep your card in sight, do not use it in places that do not inspire confidence.
5. Haggling in the Dominican Republic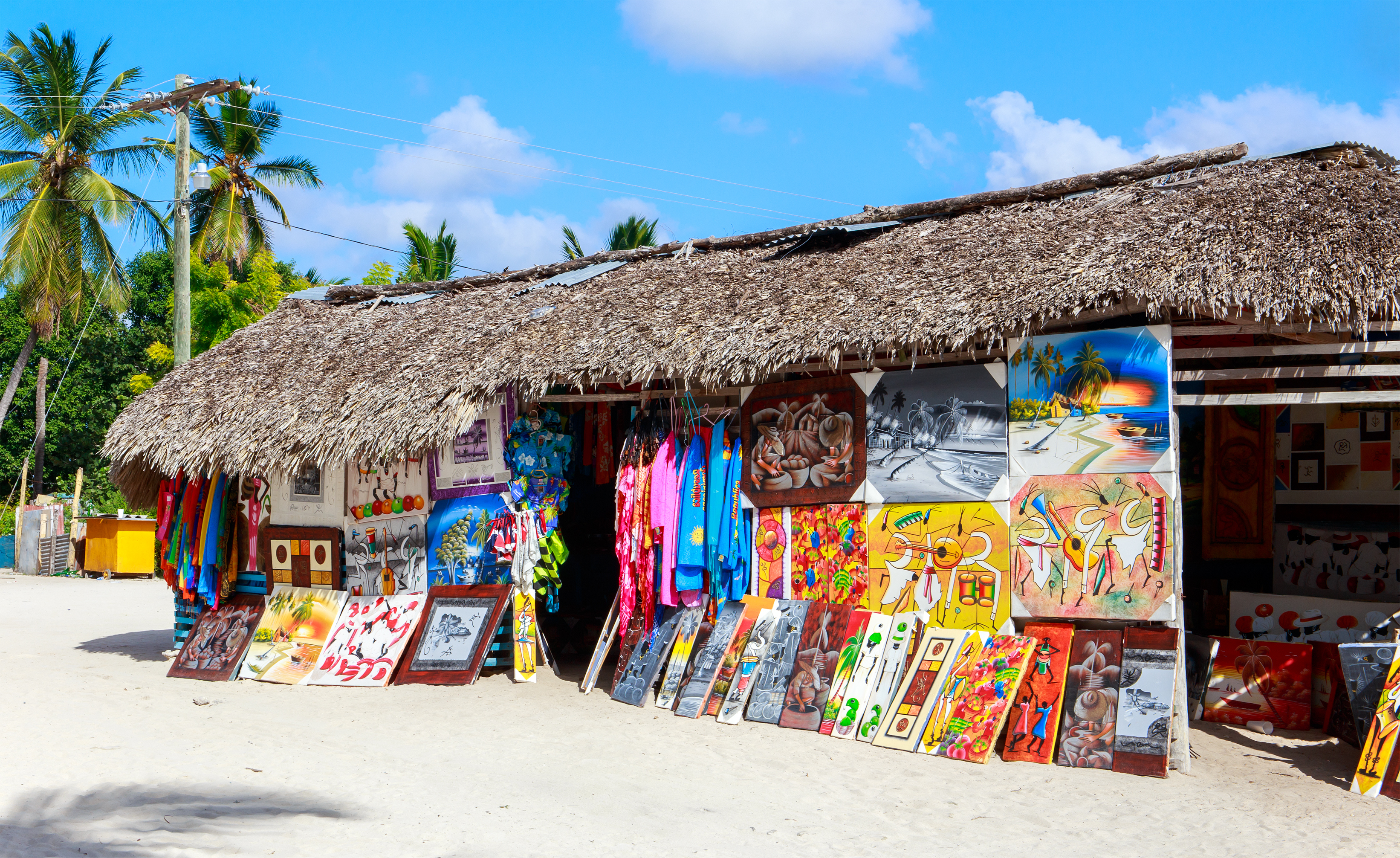 Haggling is a very common practice in the Dominican Republic, especially in souvenir shops, gift shops, small grocery stores, and informal shops.
In formal establishments, such as large supermarkets, clothes shops in shopping malls etc., prices are always fixed for the product and there is no bargaining.
If you don't feel comfortable haggling, one trick is to go to the big supermarkets or shopping malls to buy your souvenirs, as you will be able to get your rum bottles, coffee, magnets, etc., without having to think about the right price for each item.
But if you like the idea of haggling, or think it's the best way to get the best prices, and above all, consider it part of the experience and immersion in the local culture, we would like to offer the following tips:
Remember that haggling in the local currency is not the same as haggling in a foreign currency. Normally, tourists are given prices in dollars, and so

it is important that you know the exchange rate

and can work with both currencies. Sometimes, you get better prices if you pay in a foreign currency rather than Dominican pesos.
Another key is that you are the one who decides how much you are willing to spend on the item. You set the limits and if you succeed, you will be happy with your purchase. As an extra tip, don't go looking for what it might have cost you in another shop, because that can sometimes lead to unpleasantness. It is better to think that you paid just what you were willing to pay and you got it!
6. Protect yourself from the sun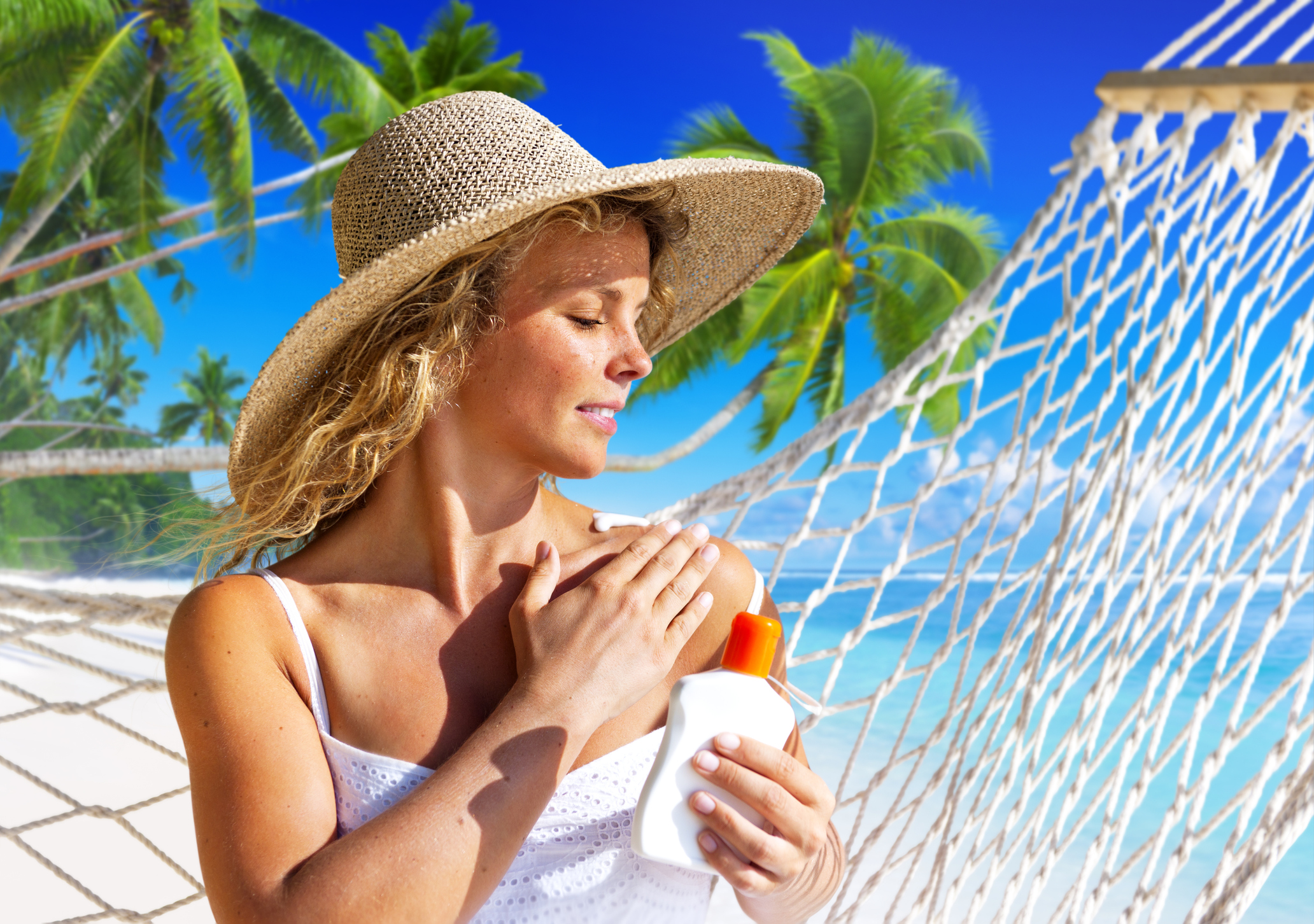 We know that one of the reasons for coming to Punta Cana is to be able to sunbathe all the time and return home with an enviable tan. However, you shouldn't forget that due to the geographical location of the country, the sun's rays can be stronger here than in your home country.
This means that your skin may be less able to withstand direct exposure to the sun, and you run the risk of getting sunburnt and ruining your holiday.
Sun creams are not optional. But don't worry, you can still get your perfect tan, but safely. Even on a cloudy day, the sun is still there and there's still a risk. Always apply UVA, UVB and infrared protection of at least 35 SPF.
It is advisable to use a water resistant sun cream, as you are very likely to be going in and out of the sea and pools all day. But remember, even if it is water resistant, you still need to re-apply every so often.
Look for environmentally friendly sun creams. This may be completely new to you, but body lotions, sun creams, make-up etc., contain chemicals that damage coral reefs and affect underwater life. That's why more and more tourists are looking for creams that are not harmful to the ocean when purchasing sun protection.
7. Transport in the country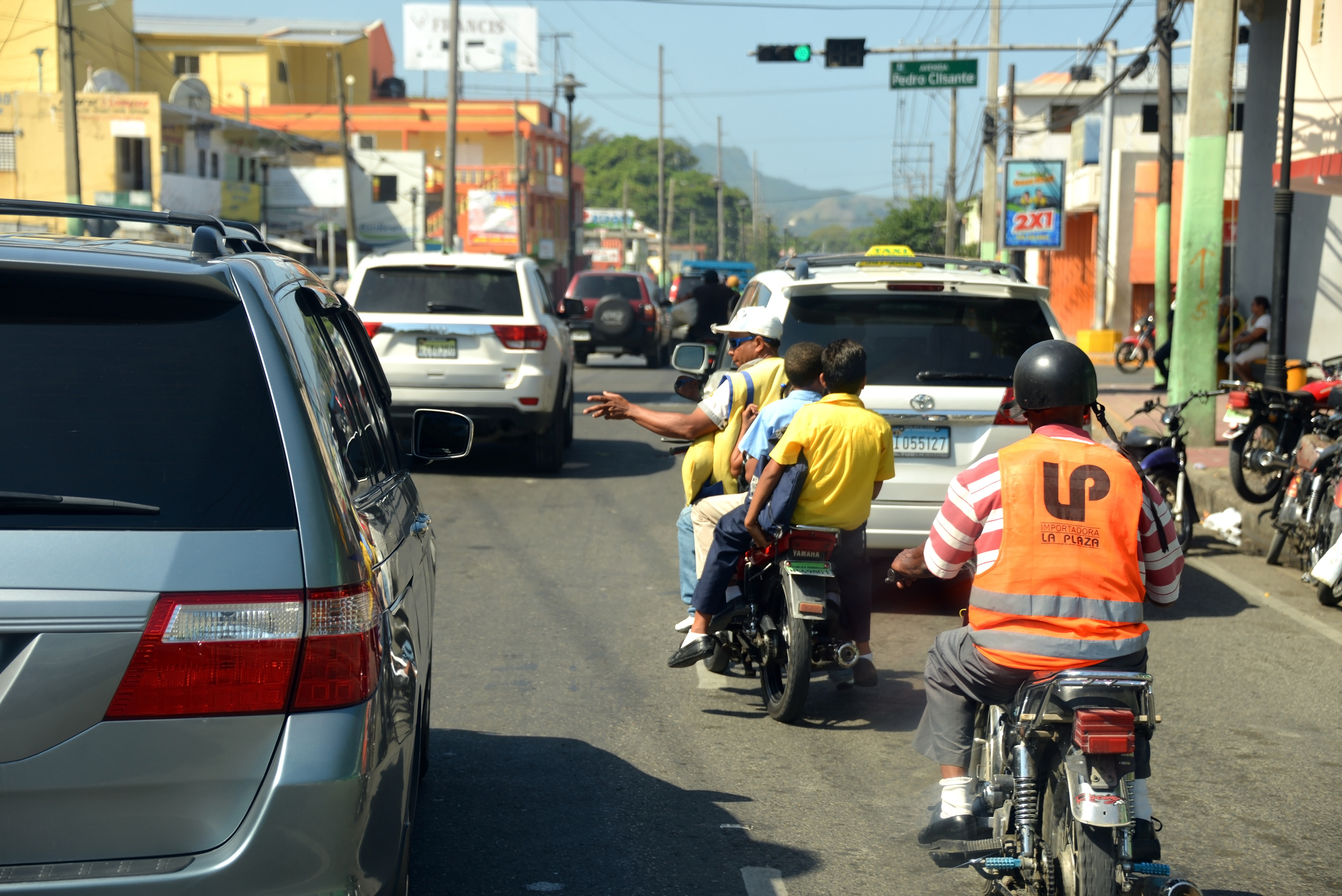 You should be very careful if you want to drive here, as driving in the Dominican Republic is not particularly good and there is a danger of accidents.
That's why we always recommend that our clients use taxis, transfers, Uber, private drivers, etc. However, if you still choose to hire a car so you can move around at your own pace, this is our advice:
Use a

reputable car hire company

(our customer service department can help you).
Carefully check the car

before hiring it, paying special attention to details such as the lights and brakes.
Make sure that the hire company

can provide assistance on the road

in all the areas you are going to visit.
Don't skimp on car insurance

and always look for comprehensive insurance.
8. Which airport to use?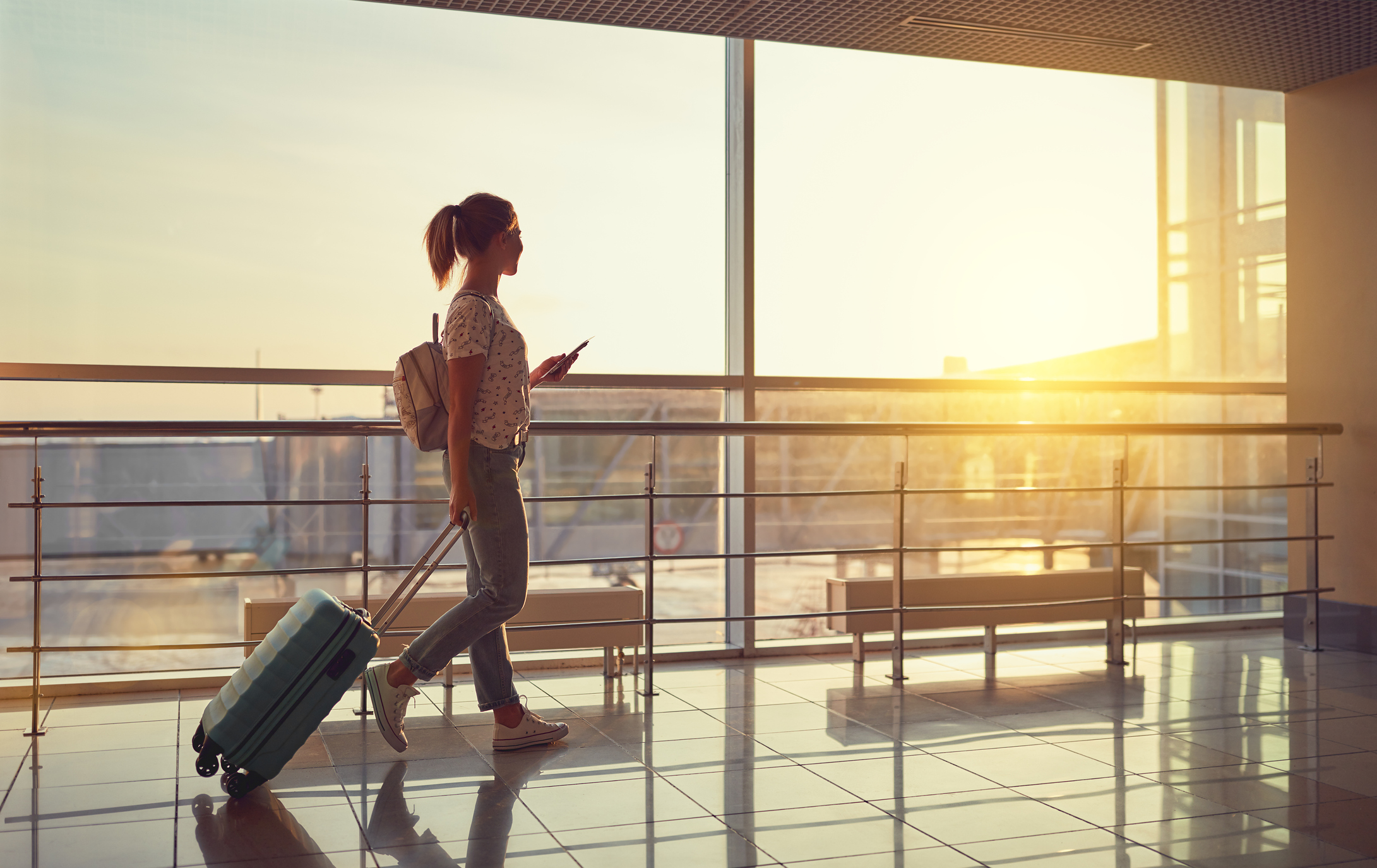 There are several international airports in the country, and it is best to know which one to use in order to avoid unnecessary travel.
Punta Cana International Airport is the closest to the Punta Cana / Bávaro area. It is approximately 30 minutes' drive from our hotels and it is the airport that most of our guests use. Transfers can be arranged before your arrival to bring you to our hotels, or you can also take a taxi.
Santo Domingo Airport is in the capital city. It is important to note that it is two and a half hours away from our hotels, so it is much less convenient. There are transfer options for our hotels from this airport. Taxis can be expensive.
La Romana Airport, an hour from our hotels, is a small airport with less arrivals then the two airports mentioned previously. Therefore, it is the most difficult airport in terms of transfers to Bávaro. You have the option of paying for a taxi or hiring a car.
The other airports in the country (Puerto Plata, Samaná) are too far from to be taken into consideration if you want to see the Punta Cana / Bávaro area.
9. Do not drink tap water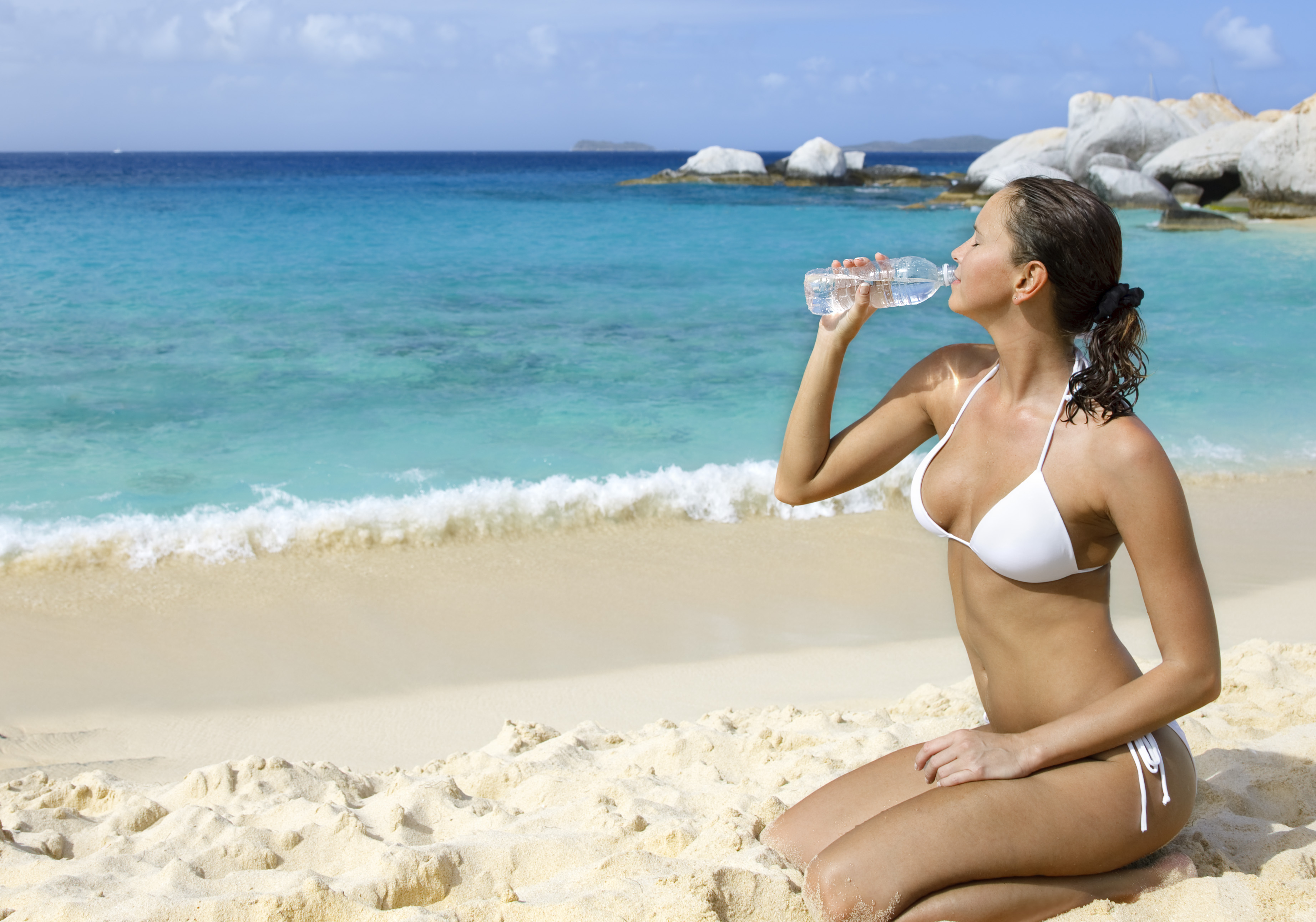 Tap water is not safe to drink in the Dominican Republic. It should not even be used for brushing teeth. Although the tap water in our hotels is treated for showering, bathing, etc., it should not be used for drinking.
Fortunately, at Princess Hotels Punta Cana, we provide bottled water in the rooms and at all of our bars.
10. What type of plug is used in the Dominican Republic?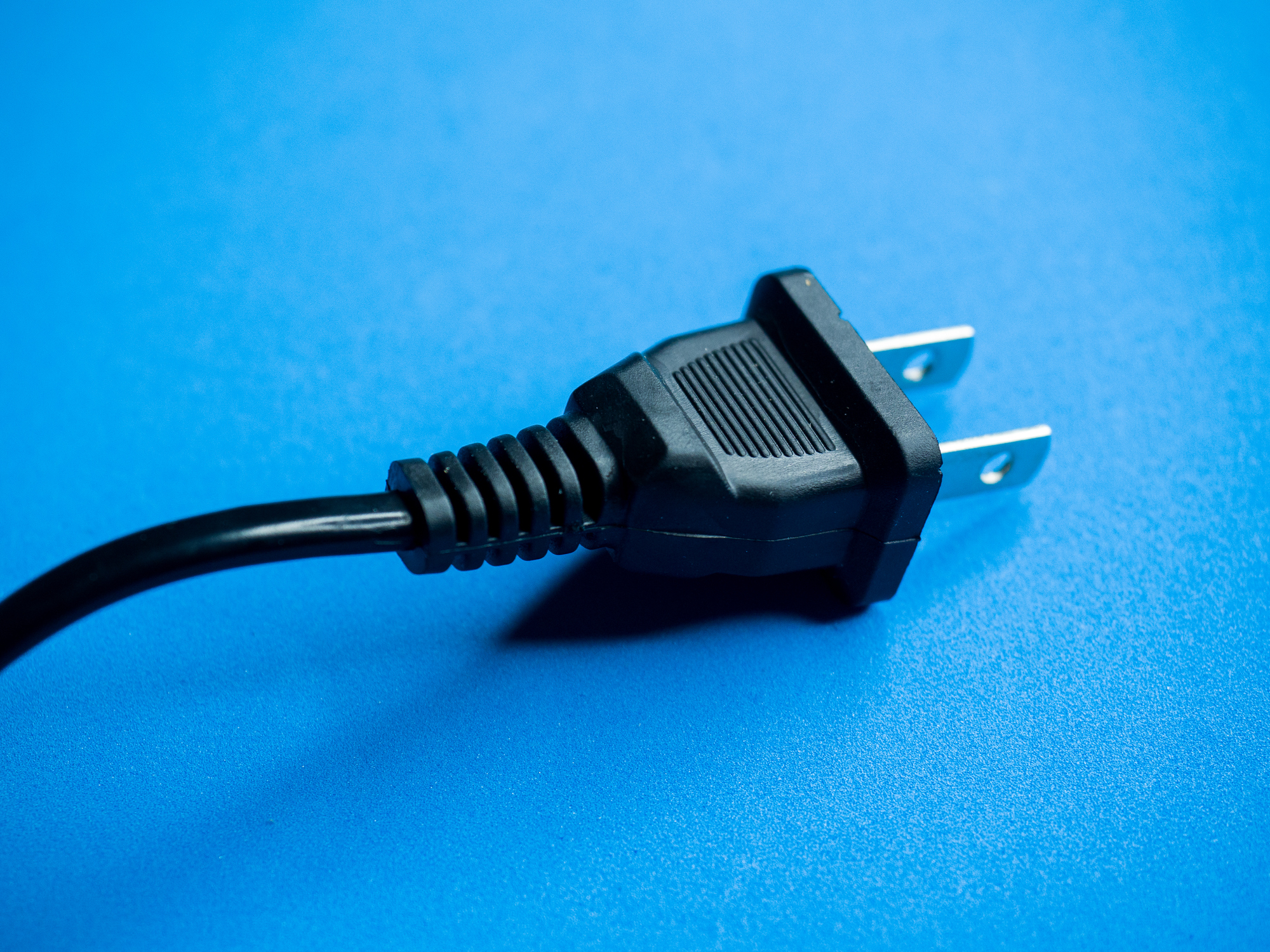 One of the most common questions we are asked is what type of plug is used in the Dominican Republic.
We may share the same voltage as your home country, but not the same type of plug. Our plugs are similar to those used in the United States, with 2 flat pins, and an optional rounded third pin (earth connection). They are known as type A plugs.
The voltage is 110 V, exactly the same as in the US, Canada and Latin America (remember that other destinations, such as European countries, use 220 V).
The voltage may not be a problem for some European appliances that have been designed to operate at 110 V (this will be indicated either on the appliance or in the instructions), but it does not remove the need for an adapter for the mains plug.
We hope that you found these tips useful and that you will organize your next holiday to Punta Cana soon. We will be waiting for you with open arms! Don't hesitate to leave us a comment if you have any questions.
Categories: Caribbean, Tips, Punta Cana
« Key facts to get ready for the Fuencaliente open water swimming race
Frequently Asked Questions – Platinum Yucatán Princess Hotel »