Things to do in Gran Canaria: Visit the Roque Nublo!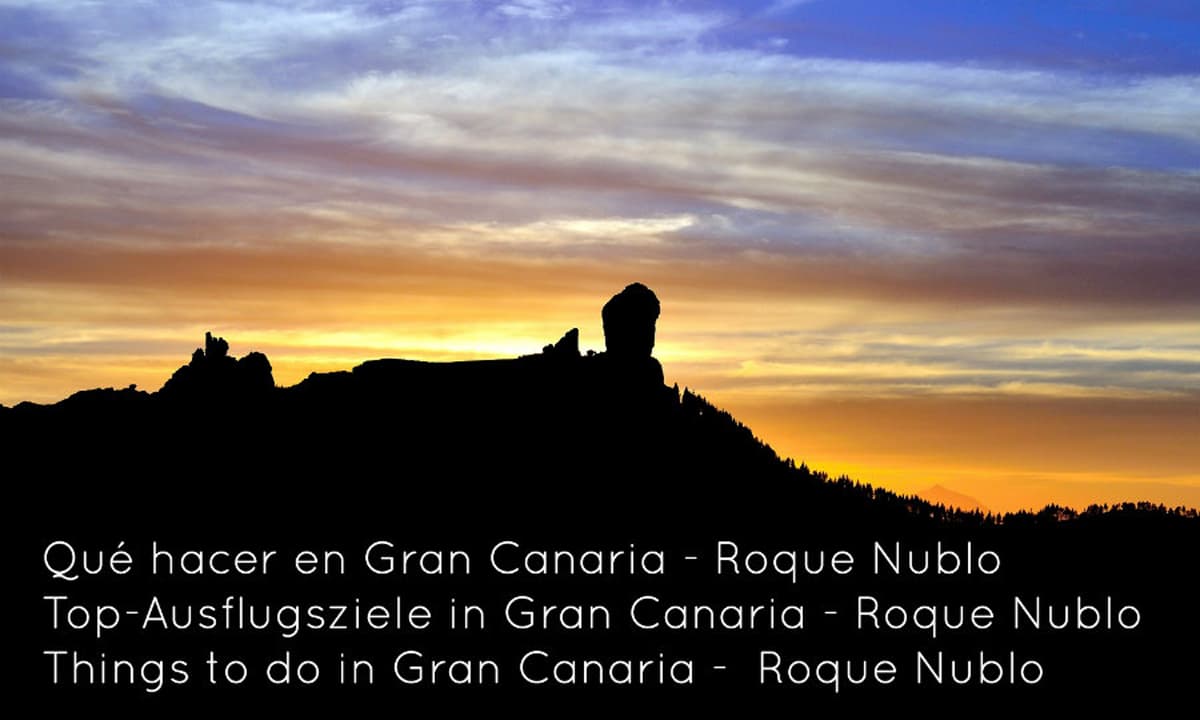 The Roque Nublo is a mystical, 80-metre high rock, within the nature reserve Parque Rural del Nublo, located in the heart of the island. The so called rock in the clouds is framed by two stone giants shaped like a monk and a toad: the "El Fraile" and "La Rana".
The Roque Nublo, one of the largest basaltic rocks in the world,  towers 1.183 metre above sea level and has been declared a nature-sanctuary in 1987. For the Guanches, the aboriginal inhabitants, this beautiful spot was a sacred site where offering rituals took place. Today the impressive monolith is Gran Canaria's not to be missed main landmark.
On clear days you can enjoy panoramic views from the rocky plateau at the foot of Roque Nublo and with a bit of luck you can even spot Spain's highest mountain. The 3.175 metre high Mount Teide is located on the neighbouring island Tenerife.
How do I get to the Roque Nublo?
The easiest way to reach the Roque Nublo is via the GC60 road in direction Fataga and San Bartolomé de Tirajana. From the mountain village Ayacata onwards the Roque Nublo is well sign-posted. The scenic hiking trail to Gran Canaria's landmark starts at La Goleta parking lot (Aparcamiento de la Degollada de La Goleta). After about 1,5 km you will find yourself at the foot of the impressive monolith. The relatively easy family-friendly hike takes about 2,5 hours and – thanks to Gran Canaria's mild climate – can be done any time of the year.
Categories: Gran Canaria
« The greatest pleasures of a Punta Cana vacation: Dominican rum, coffee and chocolate
The most romantic plans for Valentine's Day in Riviera Maya »