How to organize an Event in the Caribbean with Princess Hotels?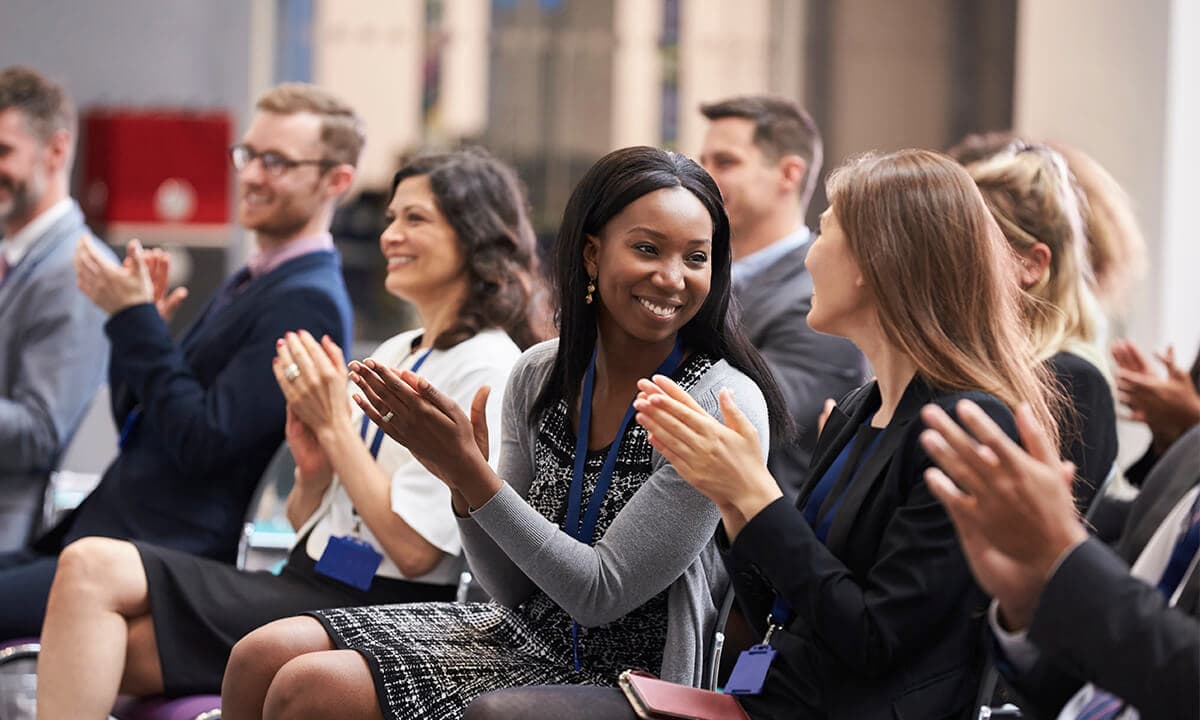 Whether it's a social event or a business meeting, we often need to look for exclusive and perfectly prepared event rooms. Organizing an event in the Caribbean is the solution.
Have you ever thought about making it extra special by booking your event room in the Caribbean? Can you imagine combining a wonderful motivational team talk with excellent Caribbean facilities?
The most original events in the Dominican Republic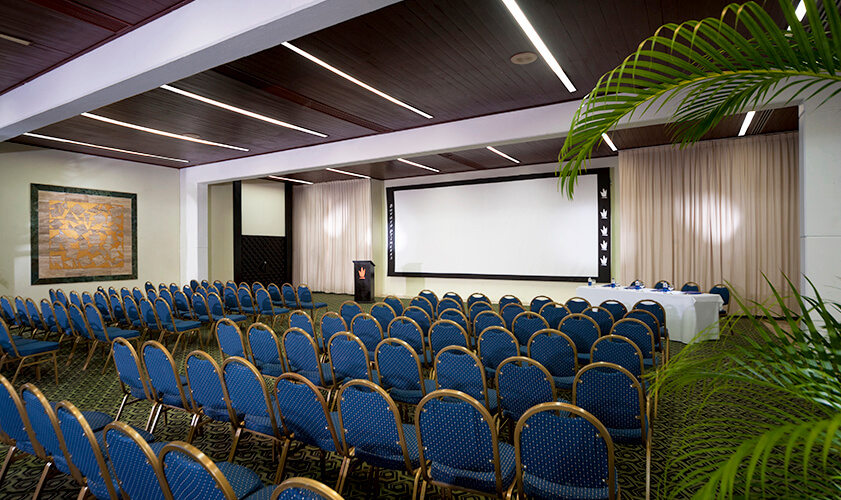 Princess hotels in the Dominican Republic offers you that in its exclusive hotels, unique places in which to host events from a conference to a wedding banquet. An enviable environment blessed by the stunning beauty of the white-sand beaches and crystal-clear water, the lush tropical gardens in which you can stroll and relax during breaks, and a wide range of different dining options. All accompanied at all times by our finest service and widest smiles! An incomparable setting of such enormous beauty to add value to any type of event and make it truly unforgettable.
What events can you hold in Princess Hotels?
You can organize the most special events in Punta Cana:
Banquets
Cocktails
Friend reunions
Special celebrations
Corporate dinners
…
Or business events such as:
Congresses
Conferences
Work sessions
Presentations
Courses
…
What benefits does Princess Hotels offer for its Punta Cana events?
The warm and welcoming design of our event rooms ensure that you and your guests will enjoy the most agreeable environment as well as the latest technology, the finest facilities and the most delicious catering. At Princess Hotels in Punta Cana we provide spaces that adapt to all your needs, from small and intimate gatherings to major business events. A wide range of options for layout and set up, as well as services and amenities adjusted precisely to the needs of each of the different events we are proud to host.
What facilities and services will accompany your event?
Of course, we must not forget our fantastic spa, where our massage services and specialist treatments can help stressed-out speakers to soothe any tension and nerves. Accompanied by a beauty salon that provides hairdressing, makeup, manicure or pedicure services to ensure you look perfect at any event.
Do you know the advantages of organizing an event in the Caribbean?
Who said work could not be fun? Imagine being able to combine your meetings with all the fun activities on offer at the hotel every day. Enjoy the evening shows and dancing after the long talks. How about a drink before dinner with all of your colleagues in our lobby bar? We are positive that great new ideas will be revealed in these more relaxed meetings.
For your most active employees
Your most dynamic employees and those that like to work out don't need to worry about their routine. In our perfectly equipped gyms, they can start the day with a full training session and join the event with a perfectly clear head.
Organize dynamic, fun activities
How about combining theoretical classes with fun team dynamics? Our hotel entertainment team and our water sports center can help you organize games, excursions, boat parties and more that will help reinforce learning.
Organize your most special event in Riviera Maya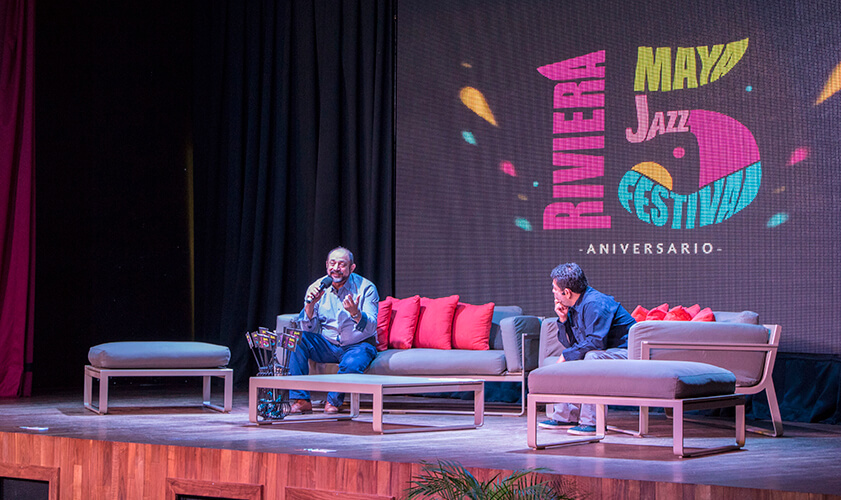 What events can you host in the Princess Hotels in Mexico?
Organize your best event in Riviera Maya:
Weddings
Awards gala
Exhibitions
Presentations
Sports events
Social events
Dinners for groups
…
Also business events:
Congresses
Conferences
Conventions
Seminars
Press conferences
Business dinners
Training days
…
What services can you get for your events at Princess Hotels in Riviera Maya?
Our events offer a full range of services including catering (buffets, set menus, coffee breaks…) audiovisual equipment, flower arrangements, decoration, furniture, spa, beauty salon and all the equipment available in the hotel.
What are the event rooms like at Princess hotels in Riviera Maya?
We have meeting rooms with a wide range of capacities, all with perfect sound systems, air conditioning, basic audiovisual support, 2Mb Wi-Fi, air-conditioned theater and automatic lights.
Do you need a hotel with experience in organizing events?
At Princess Hotels & Resorts we specialize in organizing many different types of events. We are particularly experienced in organizing weddings, congresses, conventions, social events, sports events, welcome cocktails, press conferences, conferences, product presentations, ceremonies and graduations.
You can also enjoy the outdoor event spaces and allow the beautiful Caribbean scenery in Riviera Maya to make your event something truly different and unique.
Princess Hotels will help you organize your perfect event in the Caribbean
At Princess Hotels, we will help you organize the perfect event. All you have to do is contact us and we will then work with you and advise you to help make your idea come true. It will be a unique event for guests who will also a dream location in paradise.
Successful events require a great deal of organization and coordination, which is why at Princess Hotels we have a highly qualified team that will help you define all of the details. We will respond to any type of need that might come up, such as room reservations, private dining areas, specific equipment hire, decoration, and any other details that you desire for your event.
I want to hold my event in Punta Cana
Hotel Bávaro Princess | email: [email protected]
Hotel Caribe Club Princess | email: [email protected]
I want to hold my event in Riviera Maya
Hotel Platinum Yucatán Princess | email: [email protected] | [email protected]
Hotel Grand Riviera Princess | email: [email protected]
Have you ever organized a special event? Have you ever been invited to an event in the Caribbean? Share your experiences with us!
Categories: Caribbean, Tips, Hotels, Be inspired, Punta Cana
« The chefs at the Princess Hotels in Punta Cana come out of their kitchens to introduce us to Dominican food
What our guests say – Anita und Martin at the Suite Princess »