Halloween has arrived at our hotels in Punta Cana and Riviera Maya!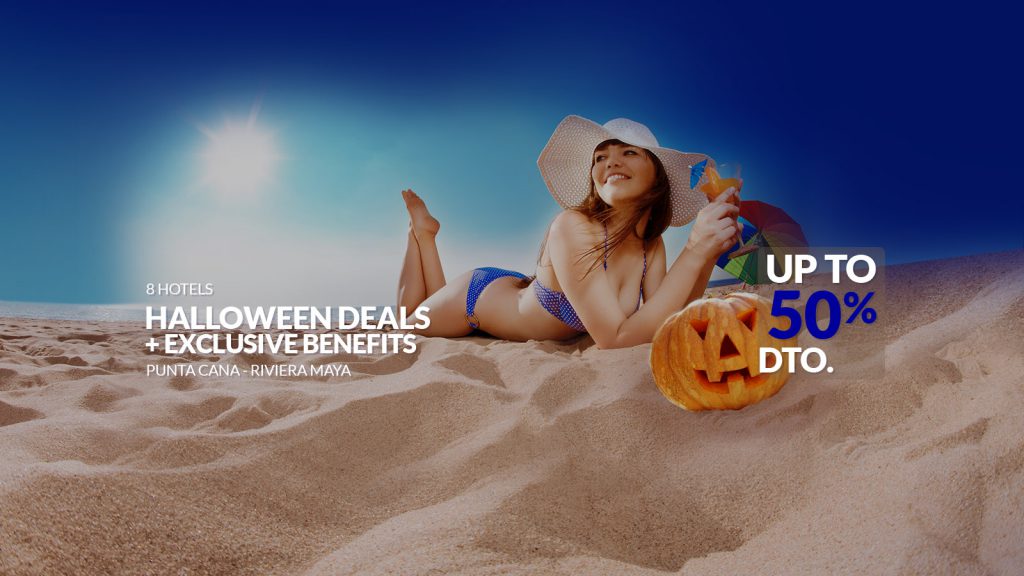 You probably won't believe it, but Halloween has been around for more than 3,000 years. Since Pre-Columbian times and during two months, death is worshiped by Mexican and Mayan ethnic groups. Their representation is mainly "La Catrina" or the Mexican skull.
In Europe the Celts also celebrated death, calling it "Samhain," which represented the end of the harvest and the beginning of the new dark season. In the XIX century with the European emigration, and mainly due to the Irish Catholics, who introduced their folklore, traditions and of course the "Samhain" in America.
The European and American traditions have combined with Mexico and leads to what we now know as the "Day of the Dead" held on October 31 and November 1.
Princess Hotels & Resorts want you to experience the night of the dead as did the ancient Mayan and Mexican tribes. To do this, we have prepared a host of activities. Both children and adults will be able to enjoy the best Halloween 2015 in our hotels in Punta Cana and Riviera Maya … For the little ones, there will be a trick-or-treat tour, fancy dress contest, and to add a bit of fear we have prepared a Horror Show. For the adults we have prepared a foam party, a workshop on the beach designing pumpkins, live music and shows. And for the more adventurous, we invite you to participate in our Fancy Dress Contest where the scariest wins. Besides this, there will be many more surprises in store!
Check here for all the Halloween activities in our hotels!
Enter our official website and find the best Caribbean deal for Halloween 2015. You can take part in this terrifying adventure saving 50% on your reservation.
We have prepared the best Halloween offers in our Hotels in the Caribbean, choose your special discount!
Categories: Punta Cana, Riviera Maya
Comments
New opening from Princess Hotels & Resorts in Barcelona: Hotel Negresco Princess »