What our guests say – Colin Matthews at the Suite Princess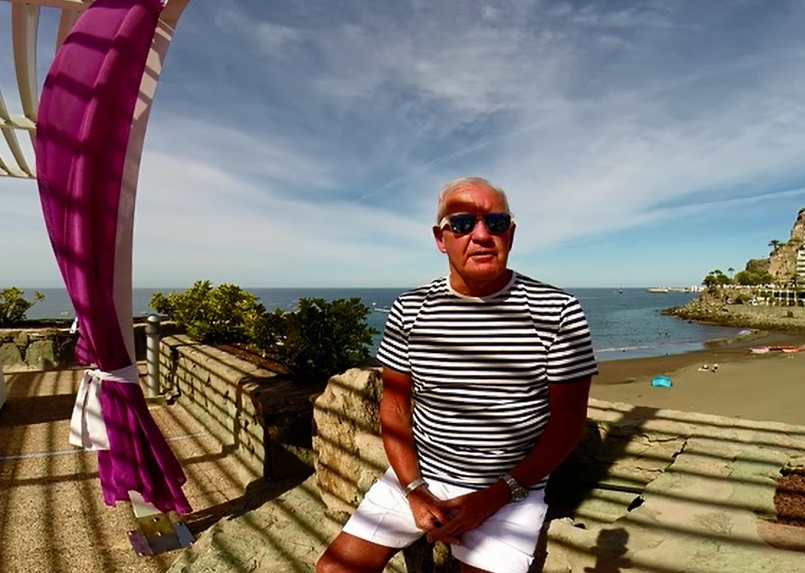 Get to know our guests! Today we have the pleasure of introducing you to Colin Matthews from Cornwall. Colin not only loves the relaxation and peace the Suite Princess offers, he also has a very exciting job. But read and listen for yourself what Colin has to say…
When was your first holiday in Gran Canaria?
The first time we went to Meloneras in 2004. Later we decided to try the Suite Princess because it's an adults-only hotel.
What makes the Suite Princess so special for you?
What I like about the Suite Princess is almost everything: the food, the staff and the peace and quiet.
What's your favourite Canarian food?
Tuna Salad
What's a must see in Gran Canaria?
Everything, it's a beautiful island.
When did you start working in the film industry?
I started working as a Character Actor in 2006.
What's your favourit movie?
Of Gods and Men and Death in Venice
Who's your favourite actor?
Christoph Walz and Jesper Christensen
Who's the most famous actor you ever filmed with?
Brad Pitt in the movie World War Z.
Who was the nicest, famous actor you ever filmed with?
Dan Stevens from Downtown Abbey.
Which was the most unusual film location?
Filming on a warship for the film World War Z.
Do you suffer from stage fright?
Once the camera is on, I'm fine.
Germans love their Sunday evening Rosamunde Pilcher TV films, where you often take part in. Are the British just as fascinated by Cornwall as the Germans are?
The British like to enjoy their summer holidays in Cornwall and I am sure if these German films would be subtitled, they would also be successful in the UK.
Is there a difference between working with a German or a British film team?
The Germans are very punctual. If a shooting is scheduled for 9 am it will start exactly at that time.
Now that the interview is over, what are your plans for the rest of the day?
I will relax by the pool and enjoy the warm sunshine.
Categories: Uncategorized
« Grand Opening The Gym Bar, Barcelona – Terrace summer season
Find out the opinions of our guests in our all inclusive hotel in Playa del Carmen – Grand Sunset Princess »