Discover the charm of this beautiful island on these 5 hiking routes in La Palma

If ever there were an island in the Canaries that surprises anyone who visits, it's La Palma. This beautiful island is sure to impress: incredible landscapes with volcanoes, lush forests, starry skies, volcanic sand beaches and endless enclaves with unexpected green and unspoilt nature.
And the best way to see more of the island? These 5 hiking routes in La Palma. Get your hiking boots on and immerse yourself in this utterly unique environment.
Long-distance hiking routes in La Palma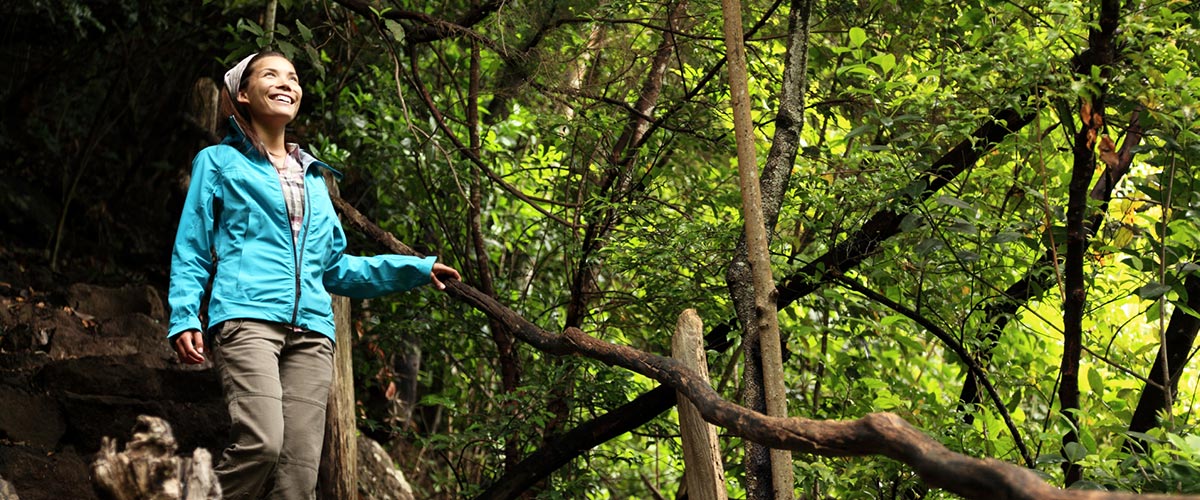 Let's start our journey of hiking routes in La Palma with some basic tips you need to think about before you set off on your walk. Check the weather before you go, don't walk alone, carry some warm clothing in your backpack, as well as everything you need to protect yourself from the sun like a hat, sunscreen and sunglasses. Take plenty of food and water, and don't forget to charge your phone, take a map, and perhaps most important: decent footwear.
The first hiking route in La Palma we'll look at is Barloventa – Garafía. With 28.5 kilometres of ground to cover, this route takes you along the north coast of the island, where you'll experience the impressive green Guelguén Special Natural Reserve.
It might look like an easy route on the map, but it's always a good idea to check the terrain as well: in this case, there's a lot of ups and downs as you navigate a succession of ravines. This is a tough and demanding route, but you can stop as much as you want for a rest in one of the small La Palma villages along the way, or split the route into two and do it in several stages.
We'd advise you not to attempt this route on rainy days or in bad weather in winter, and if you decide to use public transport your best bet is to hire a taxi – the 'guagua' tourist buses are a rare sight in this area.
For the more daring and experienced hiker, we recommend the Marcos y Cordero – Los Tilos route, one of the island's most well-trodden paths. This challenging route covers 13.5 kilometres and 13 water tunnels and descends into the heart of the biosphere reserve. The six-and-a-half hour walk takes in spectacular landscapes, with the relaxing and magical sound of water going along with you the whole way. If you decide to go on this route, you need to keep an eye on the time: access is limited, and the path is open until 14:00 in summer and 12:30 in winter. Remember, this is a trail for the expert hiker, so if you're new to the world of hiking you might want to try out an easier route for starters where you can still enjoy yourself to the fullest.
Hiking routes for the whole family
If you've decided on the island of La Palma for your family holiday, you absolutely must set aside a day for the Cubo de La Galga route, a nice, easy path that's suitable for all. The 12 kilometre circular walk takes in an impressive fern forest in Las Nieves Natural Park. We recommend going on a dry day, as the lush vegetation and leaves on the ground can make the route dangerous and slippery in wet weather.
The heart of the island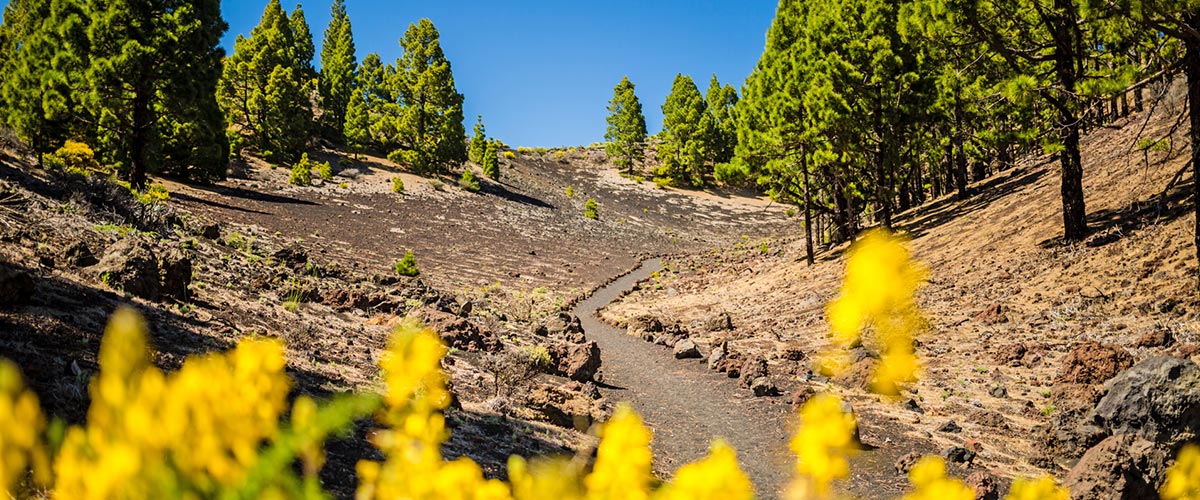 Local hiking trails offer a great way of getting into the world of hiking, as they're well sign-posted and are all shorter than 10 kilometres. Camino de la Ratona – Camino de La Faya is a hiking trail in La Palma that's perfect for a morning's excursion to the centre of the island. An average difficulty level and just 3 kilometres long, you can walk through the forests and vegetation of La Palma and enjoy spectacular views of the coast from the various viewpoints you'll find along the way.
Self-guided hiking trails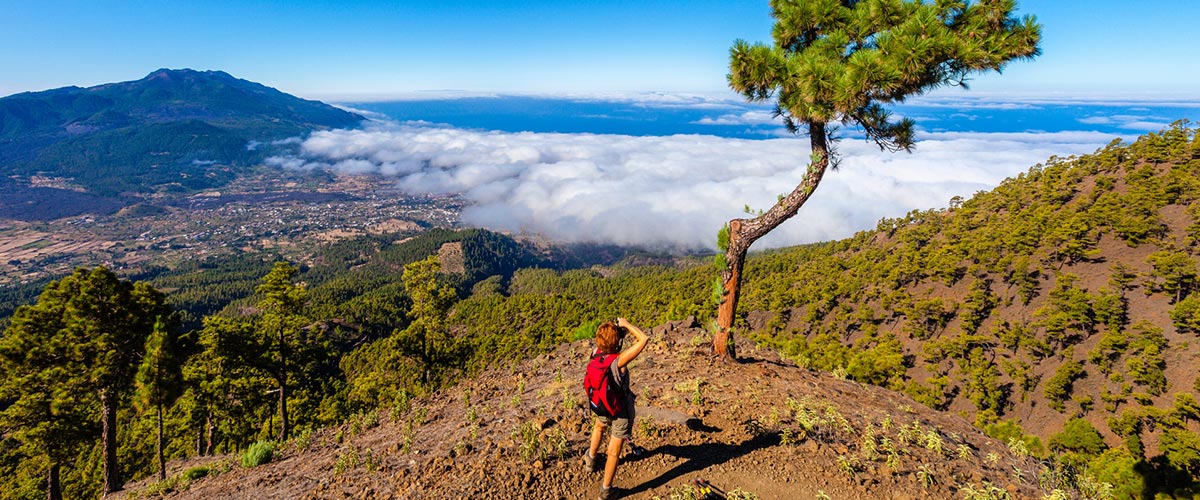 If you're passionate about nature and want to learn all about the various things you'll find on your hiking trails in La Palma, a self-guided hiking trail is the way to go.
There's a brochure available for each trail, letting you know all about the main natural and cultural wonders you'll come across. You can find out all the must-see stops, and learn all about them along the way. The Espigón Atravesado route, for example, ends in one of the island's most beautiful viewpoints, is an easy walk, and takes you through Los Tilos laurel forest. This 5 kilometre round trip is famous for its abundant waters, which have carved out the route over time.
Categories: Canaries, Tips, Be inspired, La Palma
« Our hotel in La Palma – an oasis of tranquillity
Dive into the marine life of the Dominican Republic »