Top 5 family activities in Riviera Maya with Princess Hotels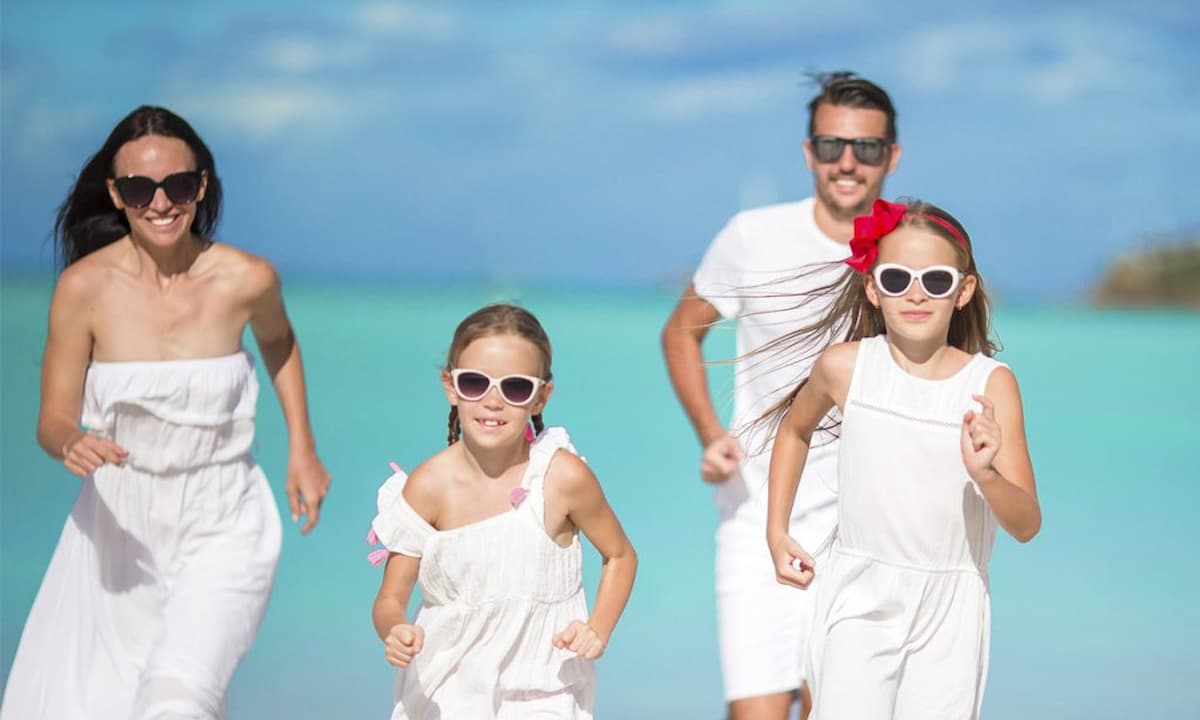 At Princess Hotels we know the importance of holidays for families. That's why we bring you the best family activities in Riviera Maya! It is an opportunity to escape the everyday stress and unite the family. Together you can discover new places and live fresh family experiences that you will never forget.
In our company, you and your family will find an all-inclusive resort with a family atmosphere. It will offer you the best conditions for an unforgettable family vacation. We know that planning a family vacation means a lot of work and information and that's why we decided to share our selection of the 5 family activities in Riviera Maya that you can't miss!
1. Visit the Mayan city of Cobá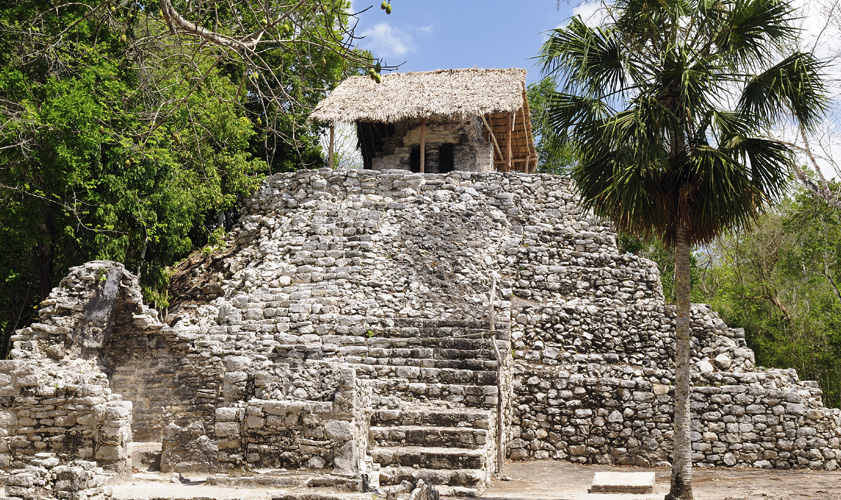 Visiting the Riviera Maya means accessing an admirable world full of attractions and new experiences that you and your family won't forget. One of the family activities in Riviera Maya is to visit the ruins of the Mayan City of Coba. These ruins, which in their heyday harbored more than 50,000 inhabitants, were built between 500 and 900 AD. It had several temples, among which the imposing pyramid of Nohoch Mul, 42 meters high, which you can climb and admire the majestic landscape.
Cobá allows you to discover its ruins with a bicycle that you can rent at the entrance. This a very popular option among the little ones who enjoy one of the best family activities in Riviera Maya.
2. Ventura Park in Cancun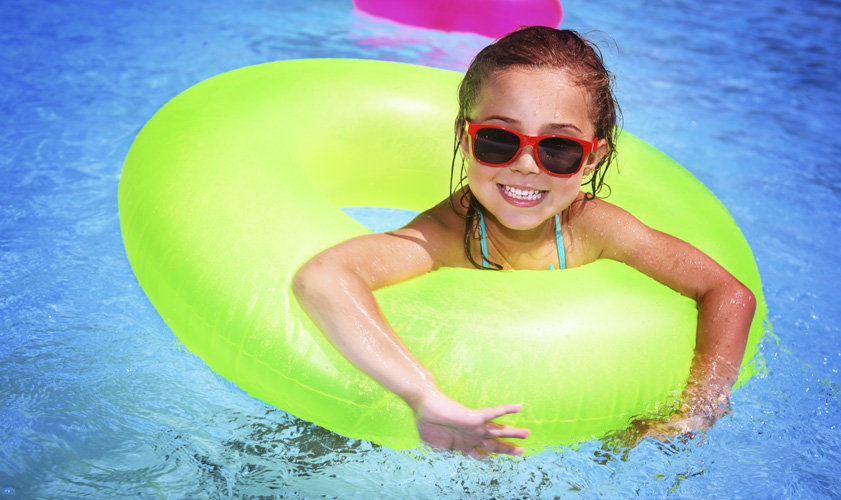 Another great family plan is a visit to the Ventura Aquatic Park located in the neighboring city of Cancun (45 minutes from Princess Hotels). This park offers several entertainment options for the whole family; Water slides, zip lines, laser mazes, Go-Karts, an exciting roller coaster …
Ventura Park has 5 different thematic sections: Wet N 'Wild; Aaah! Fortune; Fun World; UnderWorld and Grand Prix. It also has a restaurant and several shops and services so that you won't miss a thing and you can enjoy a full day of fun, adrenaline, challenges and laughter.
3. Cirque du Soleil – La Joyá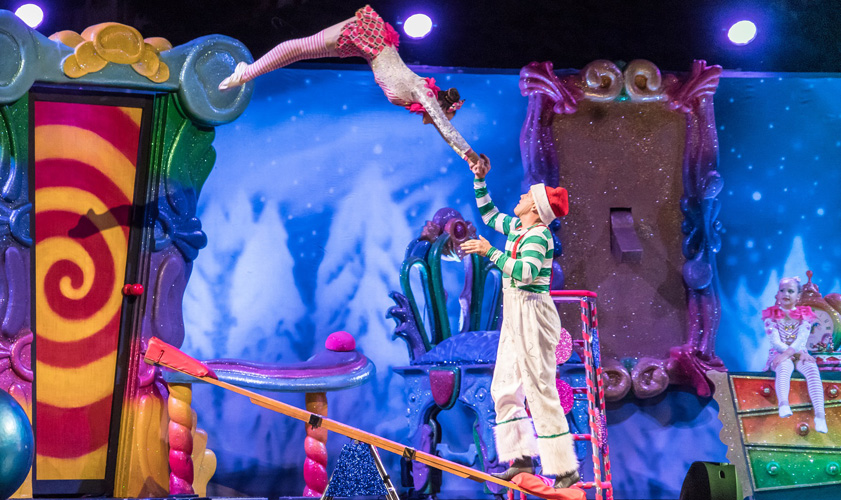 Holidays in the Mexican Caribbean means contact with nature and countless hours enjoying the Sun and the Sea. It is also a great time to get to know new experiences that leave an unforgettable frame in your memory. And Cirque du Soleil's La Joyá show is one of the best family activities in Riviera Maya.
Inspired in the history and on the rich Mexican cultural heritage, Cirque du Soleil La Joyá is a combination of different arts in an intimate and special show that tells the story of an alchemist and his granddaughter. Discover the secrets of life in an adorable journey that you and your family will never forget!
4. Xel-Há – The Natural Aquarium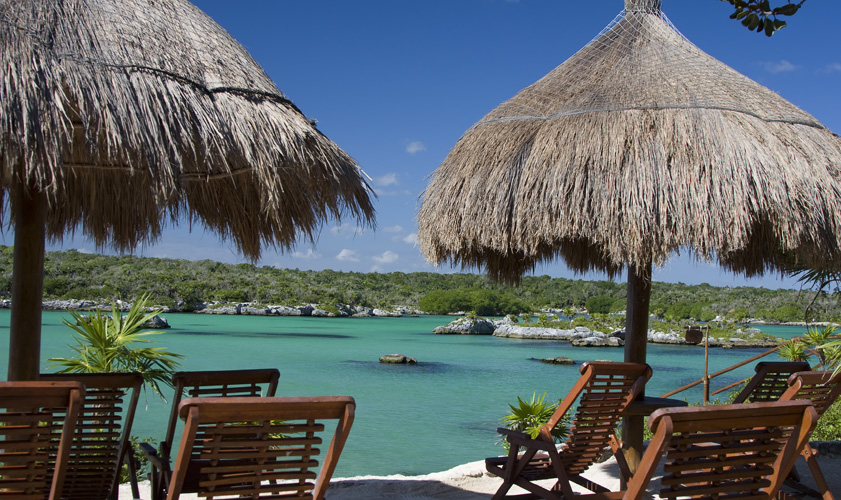 From the different ecological parks of the Riviera Maya we suggest a visit to Xél-Ha. This park is very popular due to the cove in which the underground water of the Yucatan Peninsula is integrated into the Caribbean Sea. It forms a space where several marine species live and it's for this reason that Xel-Há is considered Nature's Aquarium.
You will have the opportunity to enjoy varied activities, from an incredible river that you can swim; snorkel in a refreshing cove where you can watch various species of the marine fauna; Cycling the various trails or simply enjoying the sun and the holidays in the hammocks section. Your best family activities in Riviera Maya!
The park has a snorkel rental service and, also, a large restaurant where you can try several regional specialties.
5. A day at Princess Hotels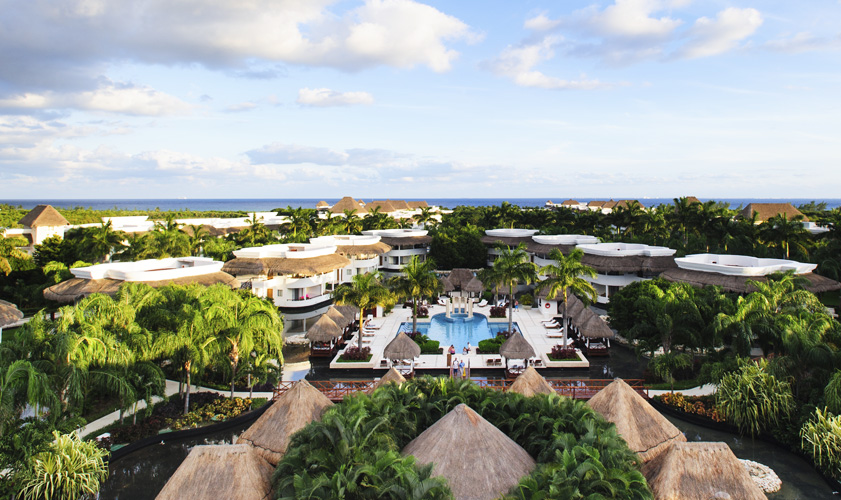 And for all the dads and moms who prefer to stay and enjoy the charms of our resort, we also have a plan for them!
We start the day with an exuberant breakfast at the Orange Buffet of the Grand Riviera Princess Hotel. You will recharge your energy so that you are able to enjoy the day! After breakfast, we suggest you to enjoy the sun on our beautiful beach, while the youngest socialize and make new friends at the Beach Volley court.
During the afternoon, what better family activity than a family massage in our Spa? We have several options regarding intensity, technique and duration of the massage, so that you and your family can have a relaxed and pleasurable moment.
For dinner, discover the gastronomic options we have for you and your family. We suggest you to book a teppanyaki table at the Miso restaurant. Enjoy the exquisite Asian food while your children are dazzled by the hibachi chef's technique.
And to close the day with a lovely ribbon we suggest a visit to our Theater. The whole family will enjoy a pleasant time in the company of famous characters like Aladdin, Elsa or the Iron Man.
Regardless of your preference, the Riviera Maya has attractions for all tastes. Enjoy the best family activities in Riviera Maya and have your camera ready to immortalize unforgettable memories with your family!
Here you can find more family activities in Riviera Maya that you will love to enjoy as a family!
Did you like our suggestions? Do you have any proposal that you think we should have included? Write us a comment and share your thoughts with us!
Categories: Caribbean, Tips, Be inspired, Riviera Maya
« The best viewpoints in Gran Canaria
We answer all your Frequently Asked Questions of the Family Club Princess Hotel »