Princess Hotels Caribe launches its App for guests, complying with all security measures and protocols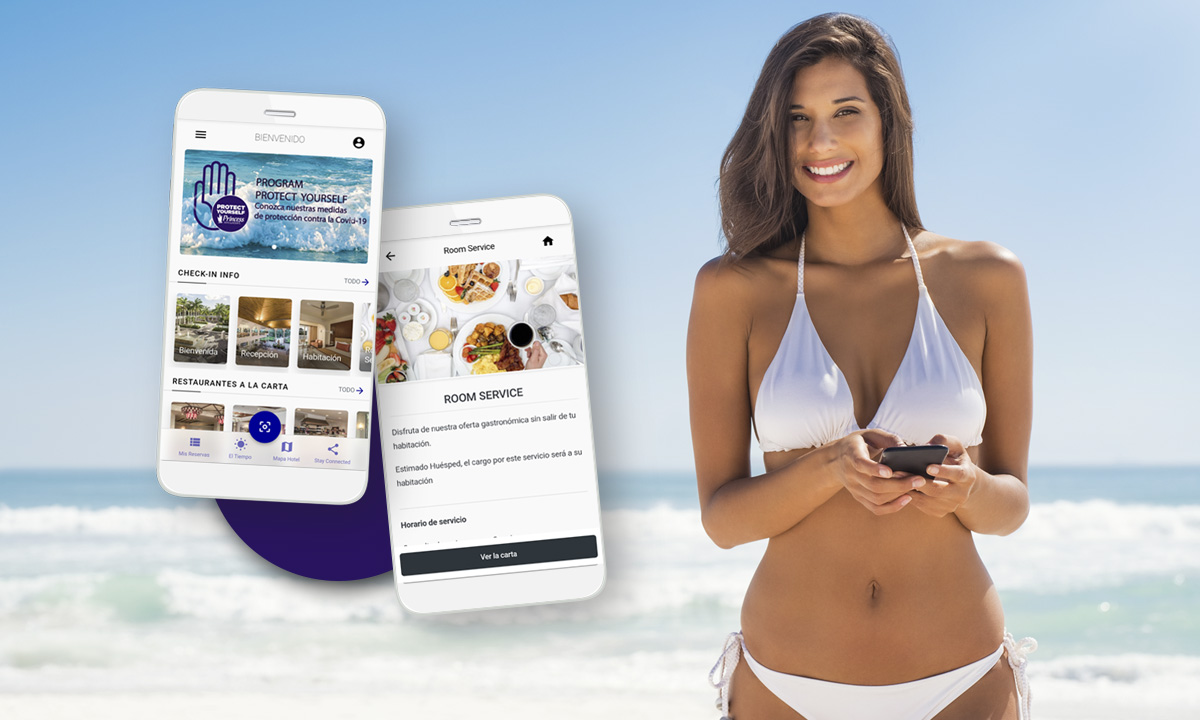 Princess Hotels Caribe has just presented its new App. An important new feature that we are going to implement in all the Caribbean resorts and that can already be enjoyed by guests in the Grand Riviera Princess, Platinum Yucatán Princessy Grand Bávaro Princess hotels that opened their doors last October 15th.

The aim is to improve our customers' experience and to comply with the measures and protocols that we are carrying out in our programme under the motto "Protect Yourself", in order to guarantee the safety of our guests and employees.
The App of Princess Hotels Caribe is a very useful tool for guests. It allows them to know in detail all the information about facilities, services and activities offered by the resort, from the comfort of any mobile device, laptop or tablet.
How does Princess Hotels Caribe's App work?
When the guest accesses the Hotel Wi-Fi, a welcome page will appear with a menu so that the following information can be consulted intuitively:
You will have access to the Pre-Check-in service to make your arrival more pleasant and quicker.
You will be able to consult all the menus of our restaurants and book a table.
Access the Room Service and enjoy our gastronomic offer without leaving the room.
Keep the schedules of all the activities and events of the resort at hand.
Know in detail all the services and facilities of the hotel and its location on an interactive map.
You can also access it through a QR code. In the restaurants, bars and rooms, guests will find a QR code to scan, and be able to access the menu of a restaurant, drinks menu, etc. as desired.
Don't think twice and access now to the new APP of Princess Hotels according to the hotel, totally free.. Available in Spanish and English.
Princess Hotels Resorts: https://app.princess-hotels.com/
Grand Riviera Princess: https://grgsf.princess-hotels.com/
Platinum Yucatan Princess: https://py.princess-hotels.com/es/
Grand Bavaro Princess: https://gbf.princess-hotels.com/es/
Travel safety guarantee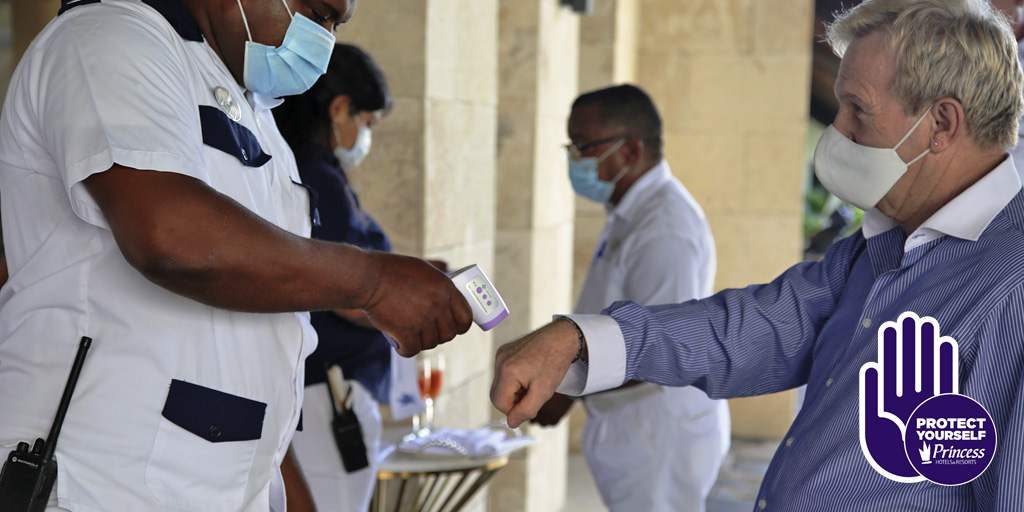 Our priority is to ensure the safety, health and well-being of our visitors and employees. The guidelines of the WHO (World Health Organization) and of the authorities in relation to the coronavirus, at world-wide level, are being fulfilled. We would like to apologize for any inconvenience the health crisis may cause you or your loved ones.
Enjoy your experience at Princess Hotels Caribe even more through our new App!
Categories: Caribbean, Hotels, Punta Cana, Riviera Maya
« 5 Princess Hotels Caribbean resorts have been awarded Travellers Choice 2020 Best of the Best
5 Water Sports Activities You Need to Try in the Beaches in Riviera Maya »